Why RIAs should hedge their fee income to stay aligned with client interests
Clients invest for the long haul and advisors have short-term revenue needs making the AUM model imperfect at best
Robert Boslego: Commodity businesses have found that the benefits from hedging exceed the costs.
---
Bill Winterberg
Michael Kitces wrote about hedging AUM revenue with equity options three years ago.
<a href="http://www.kitces.com/blog/Could-Stock-Options-Be-A-Practice-Management-Tool/" rel="nofollow">Could Stock Options Be A Practice Management Tool?</a>
Brooke Southall
Good call, Bill. It is now referenced and linked in the first line of my note.
Stephen Winks
This hedging of fee income, not client assets, makes great sense to advisory firms run as businesses, there just are not many of them, most are run as advice product sales organizations. None-the-less the sort of reliability in income achieved can literally be taken to the bank—something very rare for advisory firms which is the institutionalization of advisory firms—not possible in advice product sales. Boslego's thinking is ahead of the market but should be an aspirational goal of every advisory firm seeking scale, margins and high multiples..
SCW
Robert Agranov
I'm seriously failing to see how hedging your own fees with clients money and portfolio is in the fiduciary best interests of the client? Why the best of us are so tempted by the dark side of self over gimmicks is beyond me.
Robert Boslego
To clarify, Robert, the concept here is to hedge your own future fee income with your own money, not the client's. This can help advisors meet a payroll and maintain marketing campaigns when fees drop under AUM pricing.
Hedging is an accepted practice in the oil and gas industry. Its a way to meet budgets and achieve strategic plans without having to bet on prices.
Robert Boslego
Thanks, Steve. Oil businesses hedge for obtaining financing for drilling programs, which enables faster growth. Without hedging, expected income has to be discounted by a potential drop in prices and income. The same would be true of advisory businesses that derive much of their income based on AUM pricing.
Robert Boslego
Hedging fee income gives the advisor greater certainty about its future income. This removes any conflict of interest it may have about how much risk to take investing its client's money, assuming clients have a longer investment time horizon and are not dependent on income from the portfolio in the coming year.
Brooke Southall
Mr. Agranov,
You certainly ask the salient question.
I believe what Mr. Boslego is saying is that fee based on AUM is against client interests because the advisor is, in effect, a short-term investor. Its principals are primarily concerned about paying the rent, making payroll etc. and may be biased to invest conservatively as a result. The investor is looking to maximize returns for retirement so he or she is a long-term investor.
By hedging fees, an advisor becomes a long-term investor through and through because concern over paying bills gets taken out of the picture.
I like the logic. Somebody can say whether the logic plays out pragmatically.
Brooke
Teresa Vollenweider
Can someone tell me if you all have heard of a thing called credit cards? Those of us in the real/normal world use them to pay for goods and services. They have a magnetic strip of them and are about 3 inches by 2 inches. Why don't you bite the bullet and accept them? Will banks not allow so-called financial advisors/ers to accept credit cards? Can you not get merchant accounts?
Steve Planty
Theresa – What the Whaaaaa???? Why is accepting credit cards important or relevant to the conversation?
---
Related Moves
February 14, 2023 at 3:15 AM
---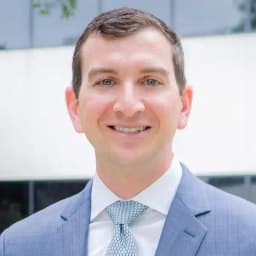 January 12, 2022 at 3:13 AM
---
March 12, 2020 at 1:45 PM
---
---
Mentioned in this article:
Kitces.com
Consulting Firm
Top Executive: Michael Kitces
---
---