Curtis Reed: For the most part our growth has and will come from advisors outside Nebraska. All of our advisors appreciate the Midwest attitude.
Brooke's Note: For us news types seeking the RIA angle, there is a formula we use that even we could never describe adequately. But when Securities America went into the RIA business last year, it had an unmistakable hook. In Securities America you have a company once owned by American Express/Ameriprise that went to the brink, got bought, redeemed itself and now seems to be building on that momentum by pushing into the RIA business. Adding to the credibility of the effort were the partners it chose in TD Ameritrade and Orion, two no-nonsense RIA brand names. The question for observers was just who and what culture would hold sway here and how the fine slicing of advisory channels would work out. An RIA at TD Ameritrade, an IBD rep at Securities America and an advisor at Arbor Point are not so terribly different. Now we have a glimpse into who is really in charge and why this all-Omaha drama, occasional sharp elbows and all does not keep these advisors from sharing church pews when the dust settles on the business week. God bless Omaha and its place in the advisor business. See: How Omaha is emerging as the RIA business' center of gravity.
The efforts of Omaha-based Securities America Inc. to vault itself deeper into RIA territory gained momentum when it recently welcomed advisors defecting from a nearby $600-million RIA that the independent-broker-dealer had unsuccessfully sought to purchase.
More than a year ago, LaVista, Neb.-based Securities America partnered with Omaha-based NorthStar Financial Services Group LLC, which owns technology provider Orion Advisor Services, LLC of Omaha. The two companies formed Arbor Point Advisors LLC, an RIA also based in the Omaha suburb of LaVista. TD Ameritrade was also listed as a partner in the deal, albeit one without ownership — nor does TD have an exclusive claim on the custody of RIA assets. Advisors get to choose between Schwab Advisor Services, Pershing Advisor Solutions and Fidelity Institutional Wealth Services addition to TD. See: Commonwealth and Securities America get into the RIA custody business and Wells Fargo is right behind them.
Now, Arbor Point (which is 74% owned by Securities America) has recruited advisors Thomas Kerins and Debra Hendrickson. The duo spun away from Omaha-based Manarin Investment Counsel Ltd., an RIA with $631 million of assets at year-end 2013, and named themselves Fortress Wealth Advisors, and now will tuck in under Arbor Point.
Acquisition, interrupted

Brad Grubb: I'll share a pew
with him at church but we
can't share clients.
The twist here is that Manarin executives had been close to selling the firm to Arbor Point but the deal abruptly fell through earlier this year, according to several sources including Brad Grubb, managing director of Manarin. And once that attempted acquisition failed to materialize, father and son team Dana and Curren Webb formed Fortress and then defected to Arbor Point, paving the way for Kerins and Hendrickson.
Arbor Point's president, Curtis Reed, declined to comment directly when asked about his company's intent to purchase Manarin but did say: "Manarin has experienced some recent turnover and the Arbor Point and Fortress story was compelling enough to capture some of that business.
Kerins and Hendrickson combined managed more than $120 million in client assets out of the $631 million Manarin managed in assets as of Dec. 31, 2013.
Fully loaded
As of March 31, Arbor Point had brought on 10 advisors and $200 million in assets, primarily recruiting very small advisors who mostly manage for a fee. The numbers are modest relative to other roll-up start-ups but the firm is still inventing itself and finding its place among its far bigger partner owners. See: Lovell Minnick jumps into the roll-up game with the purchase of $2-billion wealth manager — and a plan.
Arbor Point is one of a series of recently launched new-breed roll-ups with business models that fall somewhere between a classic roll-up like New York-based Focus Financial Partners, LLC and a broker-dealer or custodian. Firms like San Jose, Calif.-based CONCERT Wealth Advisors https://www.riabiz.com/d/concert-advisor-services, Omaha-based Carson Wealth Management, Middleburg, Va.-based Washington Wealth and Raleigh, NC-based Steward Wealth Strategies are among the players. On the higher end are firms like Robertson Stephens in San Francisco and New York-based Lebenthal.
The RIA serial acquirer/recruiter stands out because of its Omaha-concentrated owners and the fact that it includes a portfolio management system maker in Orion, a broker-dealer in Securities America, and a custodian in TD Ameritrade.
Though the Fortress partners are enamored of Arbor Point, Manarin's principals were right to leave Arbor Point at the altar to avoid losing autonomy, Grubb says.
"They were going to move this whole operation to Arbor Point and it didn't make sense. I can't get into the details," Grubb says. "But Manarin is a profitable organization and it didn't make any sense to close the RIA. It'll continue to operate as a very viable RIA on its own."
Zero to $200 million in a year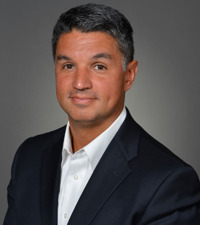 Felipe Luna: Having gone through these
conversations, calls and meetings with these
guys — they're great advisors, but
their particular situation was really unique.

One incentive for advisors to tuck in under the Arbor Point umbrella is to plug straight into Orion's portfolio management system and all the ancillary apps it integrates with. Advisors get the added bonus of receiving a 100% payout for the fee-business. Securities America gets the commission business from these advisors. Advisors pay Arbor Point an administration fee that ranges from 10 to 25 basis points. Advisors who are broker-dealers will receive a traditional grid payout. See: Raymond James launches 'phenomenal' RIA-like pay structure to the $100 million set.
Since Arbor Point's reported its $200 million in assets as of March 31 the company has onboarded new teams including Kerins and Hendrickson. Firm leaders can't announce new asset totals until the parent company sends out releases. Ladenburg Thalman, which owns Securities America, is a public company. Securities America owns 76% of the company and NorthStar Financial, owner of Orion Advisor Services, owns 24%. See: Why exactly private equity firms are dumping money into IBDs at a time when many are going bust.
Of Arbor Point's relatively modest assets Reed says: "You've got to put the context in. We're starting from nothing and didn't have a single lead and no history. Advisors are incredibly conscientious about who they partner with. Entering with zero and finishing a year later with $200 million — on our way to a $1 billion — I feel it's been pretty good."
Difficult departures
Kerins, who just moved over in May, is happy with his decision to join Arbor Point after being at Manarin for more than 20 years. Although he was content with Manarin's investment choices, Kerins says he had issues with the management of the firm.
"We asked for changes in how Manarin was being run and they weren't forthcoming. It was really the day-to-day operations. We felt the people running things needed to run things more directly and more of a hands-on approach. There were phone issues that needed to be resolved. We felt like we were paying them a lot of money and not getting much in return."
Grubb, who joined Manarin in March from Carson Wealth Management Group, says it's hard to see veteran advisors he respects leave Manarin.
But hard feelings need to stay in bounds in a small town. Kerins and Grubb — colleagues turned competitors — live a few houses down from one another and have attended the same church for years. See: How Omaha is emerging as the RIA business' center of gravity.

Dana Webb: I've been in town
for 25 years and at smaller
broker dealer that didn't have Orion.
We made the change to have
more tools available.
Wine, cheese and longevity
"It's like marriages — sometimes even after 20 years they don't last," Grubb says. "Tom is a neighbor of mine and we go to the same church. I think he'd already made up his before when I came. I'll share a pew with him at church but we can't share clients."
Grubb says Manarin has retained some assets from the departing advisors and that its clients, many of longstanding, are happy where they are.
"We have 250 of our closest clients showing up for wine and cheese. For 35 years, clients have expected the same client experience. They all feel like they're working directly with founder Roland Manarin."
He continues: "Our focus going forward is growth. We've lost some assets but have retained a lot of clients as well. Clients have come to believe they're working directly with Roland. He's very actively involved. He's just shy of 70 and he 'only' works 60 hours a week."
Oil meets water
So far, Kerins is happy at Arbor Point but allows that its executives and Securities America executives are ironing out the kinks of a new company.
"Curtis Reed is outstanding. He'll go to mat for you on any issue," Kerins says. "There may be a bit of tension between Securities America and Arbor Point because Securities America plays the traditional broker-dealer and Arbor Point is an RIA. Securities America wants to follow all of the broker-dealer rules. But Curtis Reed is there for you. Anytime I've called him [with an issue], he gets it resolved instantly." See: Raymond James launches a separate RIA unit and appoints a former Merrill Lynch breakaway to head it.
However, Kerins observes that despite the partnership with Securities America, Arbor Point executives are still doing a good chunk of the recruiting and follow-up work.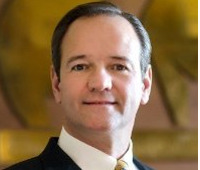 Thomas Kerins: We felt like we
were paying them a lot of
money and not getting much in
return.
"I get the feeling that the people at Arbor Point are really doing this themselves. Securities America had an RIA operation, but Arbor Point is a stand-alone operation. Securities America is somewhat distant. We bring our paperwork and they scrub it. But a lot of the responsibilities for transitioning is up to the advisor."
Sharing the load
Reed counters that Securities Americas has provided prospects, even though so far none of them have resulted in a new deal.
"Arbor Point is a collaboration between Securities America and NorthStar," he says. "We leverage many aspects of both companies to service our advisors. There is no way we could effectively service our advisors without their support. We have received some introductions from both Securities America and NorthStar. The bulk of our introductions are self-sourced or coming directly from the RIA custodians." See: How exactly Securities America won back a $414 million team that left in a huff in 2007.
Securities America recruiters are actively working to help promote Arbor Point across the country, says Gregg Johnson, a senior vice president of branch office development for Securities America.
"We have nine recruiters around the country and where appropriate they're making introductions to Curtis and his team if they fit. We're trying to make sure we coordinate our sales force so we can make introductions. Our leadership is going to get the advisor in the right place for him or her. This is a growing market and when we started we had no existing advisors. Some of our competitors had at least a coasting start in most instances because they were created by people who had large books of business themselves. We feel very good about our momentum and all that's been accomplished in the first year." See: Three advisors tell why they fled Securities America for Commonwealth.
High payouts trump transition aid
Kerins says he met with Morgan Stanley, Securities America and CONCERT, among others, when contemplating a move, but Arbor Point still came out on top.
"Truth be told, even though there was no transition money, the payouts were the highest we've ever seen," Kerins says. "We're willing to roll up our sleeves and in the long-run we think this will really work out."
Since there is no transition assistance, Kerins hired his college-age children to help complete necessary transition paperwork.
"CONCERT promised to put boots on the ground and said four assistants would stay in Omaha for up to two weeks. But their payouts were significantly less. You have to ask yourself what's important. At Arbor Point, the transition team is just one person and you get them for a few hours. Arbor Point is a pretty small group. But I felt in the long run this is the better option for me. So far, [my success rate [in bringing over clients] is about 97%," Kerins says. See: CONCERT Wealth Management nabbed 12 wirehouse teams in the last 12 months and this wirehouse-lite is just getting started.
Red says the firm offers resources to aid in financial transition assistance and in helping advisors move assets.
Litigation fears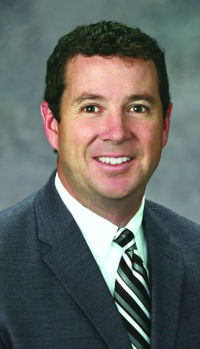 Gregg Johnson: Some of our competitors
had at least a coasting start
... We feel very good about
our momentum.
But the head of a competing firm says the rocky transition for Arbor Point's new advisors had much to do with the eleventh-hour collapse of the deal to sell Manarin to Arbor Point. CONCERT chief executive Felipe Luna says the scuttled sale caused hiccups in the transition and many individuals began to be fearful of litigation, causing a slower movement of assets. CONCERT has about $4 billion in total assets. See: With LPL as its new BFF, CONCERT seeks bigger game and more RIAs.
Even though his firm didn't win over these advisors, Luna is excited that more advisors are considering various aggregators as a viable fourth advisor channel.
"This is a win for everybody having this extra channel that's been created," he says. "That's my take. Having gone through these conversations, calls and meetings with these guys — they're great advisors, but their particular situation was really unique," Luna says.
Reed agrees with Luna on that point.
"Tom's transition experience was unique based on his prior employment agreements and ability to possess and share client data. We have full transition support for advisors and have several goals with every transition. We strive to do as much as we can without putting the advisor into a compromising legal situation.
Familiar faces
Dana Webb says he felt comfortable moving to Arbor Point because he's known the players for years.
"They're in our backyard," Dana Webb says. "We knew all of the people. We made the change to have more tools available."
At Manarin, Webb and his son used TD Ameritrade and they plan to continue that relationship at Arbor Point. He and his son have converted more than $120 million and Arbor Point expects to be above $200 million by the end of the summer once the new advisors convert their assets as well. See: What story Bill Winterberg told 500 TD Ameritrade confab attendees that says it all about the new RIA technology and marketing realities.
The Webbs work with about 375 households and have just 1% or 2% commission business. They decided not to become a pure RIA because of the back-office costs. One of the reasons they chose Arbor Point was because of the attractive technology. Grubb observes that the defecting advisors will still use the same technology at Arbor Point — Orion's.
Success all over country
Despite the Omaha-centric composition of the firm, Reed says Arbor Point has captured advisors in New York, New Jersey, Connecticut, Colorado, Texas, Wisconsin and Alabama and is looking to expand beyond state lines.
"Arbor Point has advisors across the country from New York to California, and our goal is to grow the national footprint. Fortress happens to be in our backyard, but for the most part our growth has and will come from advisors outside Nebraska. All of our advisors appreciate the Midwest attitude and service standards we bring to the partnership," Reed says.
---
Mentioned in this article:
---
---
---
XRumerTest
Пятый вариант краткого описания объявления