News, Vision & Voice for the Advisory Community
Integrated Wealth Management nabbed The Cypress Group from Morgan Stanley after putting Tamarac in place
May 9, 2014 — 3:43 AM UTC by Brooke Southall
It took a quarter-century for Integrated Wealth Management's chief executive to get to $621 million of AUM.
And then it took a two-second swipe of Jim Casey's pen to catapult his firm's assets advised to more than $1.3 billion as he signed on a Morgan Stanley team whose assets are greater than his firm's entire RIA.
In what has to be regarded as a recruiting coup, Jim Casey's Palm Springs, Calif.-based firm, along with its custodian, Schwab Advisor Services, will net most of the assets in a deal with an unusual twist.
An advisor's progress
Casey's seasoning started in 1987 when he was shipped by a different Integrated Financial to head up an office in Los Angeles. That company collapsed and his unit was sold off to IDS Financial Services (bought by American Express in 1984). The American Medical Association subsequently hired Casey to work for its RIA, Physician's Asset Management. "They were very progressive," he says of the physicians' group. The AMA sold off that advisory division in the early 1990s. In 1994, Casey started his own RIA.
Before doubling his firm's size in a deal announced April 25, and on Schwab's recommendation, Casey replaced his existing technology with Tamarac. "Our COO [at IWM] really fell in love with it," he says. See: One firm's odyssey to upgrade its rebalancing system with Tamarac.
Tired of saying no
On the other end of the equation, the principals of The Cypress Group consciously put aside mine-is-bigger-than-yours considerations to better position themselves in the industry.
"We went into this knowing what we didn't know," says Mark Thatcher, leader of the $740-million AUA Cypress Group team, of the decision to let the smaller IWM take the lead. "You don't want to let your ego to get in the way. [Jim Casey] has got 25 years of experience doing this and that's 25 years we haven't got."
It had been evident to Thatcher for some time that he and his team of six advisors would leave Morgan Stanley. The leader of the Palm Springs, Calif.-based team kept running into mini roadblocks at his wirehouse because of compliance, and other bureaucratic, issues. See: Seeing her small clients take Morgan Stanley's brunt, a 12-year Smith Barney vet decamps with $100 million after meeting with Schwab.
"You're tired of telling your clients 10 times that you can't do this, that or the other," he says.
Clients get it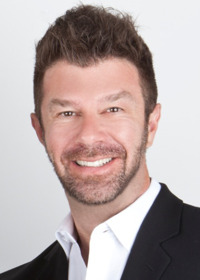 Jim Casey only pulled the trigger
after implementing Tamarac.
Thatcher adds that the transition over the last few weeks has been everything he hoped for and 90% of his clients have committed to moving their assets.
One thing, however, did leave him stunned.
"What's shocking to me is how easy it is for clients to digest what we did. We went from Merrill Lynch to Morgan Stanley in 2008 and that transition was much harder for clients to understand. They're brainwashed to think that the [wirehouse] brand helps. Now we just tell them that we clear through Schwab and National Financial Services and people get it."
How independent?
Chicago-based Hightower Advisors, which has a big presence in the relatively small Palm Desert market, was also a contender during Thatcher's search for independence. See: HighTower wins a Palm Desert Merrill Lynch team in lightning fashion.
But that Chicago-based aggregator had one basic drawback, he says.
West Coast orientated
In choosing Casey's RIA, The Cypress Group was, in a sense, destined to use Schwab as a custodian as IWM has a long-standing relationship with the San Francisco-based company. Still, Thatcher says he lighted on Schwab in the course of a previous due diligence period.
"We visited Schwab and Fidelity on our own … West Coast people seem to understand Schwab better. East Coast people understand Fidelity. With clients, you want to know what story will resonate with them." See: Former Fidelity rainmaker lands at Schwab after both big custodians reshuffle their East Coast staffing.
Schwab declined to comment for this article.
Merrill colleague led the way
Coastal solidarity aside, Schwab's local branch made check drop-offs convenient. There was also the intangible of knowing that Schwab chairman Chuck has a house in nearby in Indian Wells.
Thatcher also had the example of another big, recent breakaway that went with Schwab. Gupta Wealth Management's Ajay Gupta and Thatcher were colleagues at Merrill Lynch and Thatcher held Gupta in high regard. See: Schwab wins giant UBS breakaway in San Diego.
Integrated Wealth Management has California offices in Palm Springs, Palm Desert and Newport Beach as well as in Boise, Idaho, and Anchorage, Alaska.
---
---
Share your thoughts and opinions with the author or other readers.
MisterRIA said:
May 9, 2014 — 5:33 PM UTC
Why is anybody sill working in a FINRA firm?
---
---