Eric Clarke: It's an open source thought process that will have some calling us crazy.
Brooke's Note: It is hard to wrap your mind around the implications of what Eric Clarke has done here. In short, he has made it possible for a much larger number of other best-of-breed, third-party software makers to meld their technology into his. This approach, if it fulfills its destiny, makes Orion far more valuable to RIAs and makes the software it connects to more valuable, too, creating a virtuous circle. If this approach is so great, why hasn't everyone done it? The answer is that it has been done in other industries, and to good effect. It has also been done in the RIA business by arguably Orion's two biggest partners, TD Ameritrade and Salesforce. One other reason that this may be happening at Orion — besides Eric's generally progressive orientation — and not at its competitors is that Orion remains the only one of the big makers of portfolio management systems that remains independent. If you were CEO of Morningstar, Envestnet, Schwab or Advent, would you like to explain to your board of directors why you gave away code if it didn't work out? Not that Eric wants to find out either.
Orion Advisor Services LLC is making its software code available online to potential partners using the San Francisco-based code-sharing platform GitHub.
The Omaha, Neb.-based leader in performance reporting is exposing its 50,000 lines of code in an effort to practice what its president, Eric Clarke, preaches about removing obstacles for RIA growth — and to get more accounts on its platform.
"It creates something of more value than I can create on my own. Advisors grow. The more accounts, the more money we make. I think this is the industry's first portal." See: A closer look at Orion Advisor Services' software and what's in store for its next release.
Some potential partners that Clarke hopes build to his platform aided by exposed code or API include: Finance Logix, MoneyGuidePro, inStream Solutions, Redtail and Junxure.
Orion charges by the account.
'In this together'
The tranche of code comes in two loads, according to Clarke.
"The code work was split into two parts, one part being a new suite of restful web APIs, and the second part being the client portal code leveraging these new web APIs."
Clarke, who estimates that the firm spent more than $250,000 to create all that code, says it is there to be used by all comers.
"It is out on GitHub for our vendor partners and our advisors to leverage. It's an open source thought process that will have some calling us crazy, but we are doing this to encourage innovation. At the end of the day, we want the advisors to have a portal that represents the best of our ideas, our partners' ideas, and the advisors ideas. To remain competitive and relevant as technology changes, we have to all be in this together so we decided to create a platform for the client portal to be completely open. We would much rather go to battle with all of our allies (alongside) instead of trying to go it alone."
An API first
Junxure (CRM Software) Founder Greg Friedman says his company has yet to jump on this opportunity but applauds Clarke for the show of faith in making it happen. See: Greg Friedman is set to finally bring Junxure to the cloud and beat back the Salesforce-ification of the industry.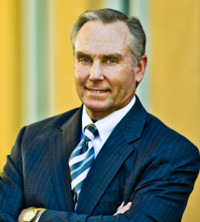 Greg Friedman: I think it's very
different. I'm definitely not seeing it
in the RIA industry.
It's a move that has been made by TD Ameritrade at an RIA custody level. See: "Third-party vendors vouch for TD Ameritrade's API at its first general session and by SalesForce on a CRM level.
But never to this degree by a portfolio management system provider.
"I think it's very different," Friedman says. "I'm definitely not seeing [this self-exposing approach] in the RIA industry. It'll be very interesting to see how it goes."
Sudden death
It is hardly surprising that it took Eric Clarke to take an extreme, if educated, gamble to advance his firm in the industry, according to Peter Giza who heads up business development for Wealthsite. See: Why a disconnect between reporting software and advisors to UHNW assets persists — and what makes the problem so thorny.
"Back when your Silver Bullet was limping along, Eric tried to breathe some life in it by promoting a data standard for sharing common information used by vendors and custodians in our industry. This plea fell on deaf ears for the most part and Silver Bullet fell on its side dead shortly thereafter."
Clarke was moved to create the portal when he attended an advisor panel where financial planning, portfolio management and CRM were being discussed and an advisor was asking: Whose portal should I use?
"That's when the light bulb went on," Clarke says. "It should be a community portal and we should host it."
Orion, with its $150 billion of administered assets currently serves 700,000 accounts, up from 580,000 at this time last year, according to Clarke. Four hundred and twenty-five RIAs work with Orioin, up from a 350 count last year. See: Ron Carson chooses Orion-Salesforce software for his $5-billion RIA as he lines up an additional $3 billion.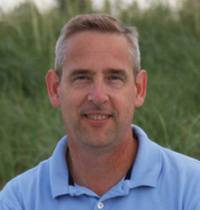 Peter Giza: Engineers like to brag
but even more I believe they
like to share their ideas to
solve problems.
Next cool place
The move by Clarke really does have a "eureka" quality to it, according to Jim Starcev, a technology consultant in Overland park, Kan. who sold Etelligent to Schwab Advisor Services See: Schwab connects CRM to account opening for RIAs. .
"I think this move gives Orion a chance to improve their software and make giant leaps on integration with other systems. While there is some risk, I think overall it is brilliant." See: How Orion Advisor Services became a mobile device pioneer and how competitors plan to react.
Giza adds that there are some intangible benefits to putting code on GitHub when it comes to pumping up software developers or attracting new ones — two absolute essentials for a software company.
"There are a lot of bragging rights to be had and GitHub is one of the main venues that developers/coders can use to show off their muscle," he says. "This show of prowess is valuable to their employers (Orion, Addepar, et. al.) since it fosters trust in them as innovators in their respective industry. This type of social platform can be very helpful when searching for new talent or when talent is looking for the next cool place to work."
Wisdom of the crowd source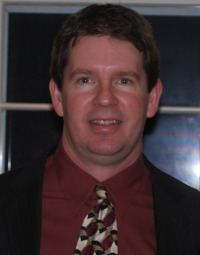 Jim Starcev: I think overall it
is brilliant.
Giza adds: "The collaborative value is, in my opinion, what really makes GitHub so great. Engineers like to brag but even more I believe they like to share their ideas to solve problems and build something bigger than they could on their own."
Starcev explains it this way: "Using GitHub is basically a form of crowd sourcing. You can go all the way back to the 1800's and Sir Francis Galton's observations of the 'Wisdom of the Crowd.' At a county fair he did some statistical analysis of the guess-the-weight-of-the-ox-competition. While no individual guessed the weight, the average guess of the crowd was within 3 pounds." See: The 6 biggest trends affecting the RIA business.
Aaron Klein, chief executive of Riskalyze, an Orion integration partner, is a believer as well.
"The Orion Portal Code published at GitHub is especially compelling because it demonstrates how Orion empowers integration partners like us to think outside of the box and further customize Orion's tools to grow our practices."
Swing your partner
"Sometimes you have to try something new," Clarke says. "We could literally have someone cut and paste our code and send it to our competitors thereby leveling the playing field."
And Giza says that Clarke's risk is even less dire than it might appear to some given GitHub's design.
"As for down sides, I don't really see any. Orion doesn't have to make the code available to the general public. Private repositories can be set up so that only specific subscribers can have access. It is far more cost effective to allow GitHub to manage this process than to build it out yourself. So I think as a vendor partner code sharing exercise this is a great deal for Orion and the many other firms that do the same."
But the calculated risk aspect doesn't subtract from the audacious quality of the Clarke act, says one admiring competitor who asked not to be named.
"Every big change begins with a single act that defies conventional wisdom, and Eric just toppled a major domino. It'll be interesting to see the slow-motion effect that this creates. I'm seriously impressed."
---
---
Mentioned in this article:
MoneyGuidePro
Financial Planning Software
Top Executive: Bob Curtis
Riskalyze
Tech: Other
Top Executive: Aaron Klein
---
---
---
Terence Hong
As an engineer, I've always admired Eric's open-mindedness when it comes to focussing on core competencies. He's taken this to another level by creating a public API. I think that software providers in this industry should embrace this attitude, which has proven to be tremendously beneficial for web-related technologies.
This essentially means saying, "I am not as good as you at doing X, but we are the best at doing Y. Therefore, if you do X, and I do Y, we will all be better for it."
Non-technical, business types should take this as meaning, "We can focus on what we do best, and spend less R&D money on trying to do what someone else has already perfected."
As you can imagine, recreating your own version of Facebook or LinkedIn merely to provide social capabilities would be utterly pointless.
---