Anthony Sperling: We're de-coupling our growth from accounting systems.
Brooke's Note: When Advent Software bought Black Diamond it solved two major problems for the company — its lack of a true cloud-based product for RIAs and its lack of a warm and fuzzy cultural connection to RIAs. But as it turns out, there remains a third and thornier problem that still needs to be addressed — getting existing APX and Axys users into the cloud, and one that Advent can collect a toll to float on. Many Axys users still choose to leave Advent when they make the cloud move. Or they choose to stay hunkered down with the old Axys technology. See: How Black Diamond is working out — or not — as Advent's agent of deliberate cannibalization. Advent chief executive Pete Hess had this to say about the matter in his conversation with Wall Street analysts earlier this year: "We believe the slowing of migrations is a temporary consequence of exciting new cloud delivered offerings that will drive growth once launched in the second half of the year. Until then we expect continued softness in the Axys to APX and Black Diamond migrations portion of our bookings portfolio. Keep in mind now our ultimate goal is to grow the long term recurring revenue of the company." In other words, the acceptance of Advent Direct, the middleware-like system being inserted between cloud and earth by RIAs is a matter of importance to Advent's greater health and prosperity. As one person close to the firm told me — perhaps a tad dramatically — this project is a "bet-the-company" proposition. Advent Direct certainly is more complex than I realized before working with Kelly O'Mara on this article.
After two years in the works, Advent Direct — Advent Software's bid to have its cloud cake and its desktop, too — is edging close to rollout.
The new cloud-based software, which will somewhat ingeniously draw from and feed to the San Francisco company's existing portfolio management and accounting systems, will burst to life some time between July 1 and Sept. 30.
Advent executives concede that, aside from smoothing out technical glitches, that they are still working out how much to charge for the product. Critics, meanwhile, says that Advent's attempt to move to the cloud without giving up the desktop is rife with challenges that have discouraged other software firms from pursuing such an ambidextrous course of action. See: Peter Hess throws a Black Diamond lifeline to stubborn Advent Axys users, but will the price be right?.
The big concern experts raise relates to issues with the company's disparate decades-old accounting systems, which operate on different databases that don't communicate with each other.
Tech tower of Babel
With such deeply embedded challenges, a modernizing extreme solution demands a more complete overhaul, says Joel Bruckenstein, who runs the Technology Tools for Today conferences.
"It's kind of like putting a band-aid on a major wound that needs stitches."
360-degree cloud
But the band-aid analogy is not apt when the broader issues are considered, according to Dave Welling, general manager of Black Diamond
Advent Direct actually solves the problem of immediate Internet accessibility for clients in a way that a multi-year overhaul of all of Advent's databases wouldn't, he says. And for clients that want to move to a fully cloud-based-and-born system, Advent offers the Blue Sky product of its Black Diamond subsidiary, he adds.
And Black Diamond is no slouch. Total assets administered by its Blue Sky software increased 64% for the year ended Dec. 31 to more than $220 billion and the number of clients increased 29%, including many large advisory firms like Chicago-based McGladrey LLP and Essex Financial Services, headquartered in Essex, Conn. See: Black Diamond blows the lid off asset growth in Dave Welling's first year in charge.
Desktops unbound
"Looking at the long-term picture, we agree that cloud solutions will dominate and that most, if not all of our clients, will eventually move to cloud-based systems. Our goal is to make that process as simple, easy and seamless for them as possible, which is what Advent Direct is all about," Welling says. "Our strategy is about creating options for our clients that fit with their budgets, timelines and needs."
More importantly, say executives of the company, Advent Direct is not simply a defensive strategy. Ultimately, the goal for the platform is that it can bring cloud benefits any desktop-bound portfolio management system — Advent's or a competitor's — which gives the company an in with an entirely new market of technologically isolated clients. Most RIAs, large and small, continue to exist on the desktop including several thousand firms that use core products like Morningstar Office, Schwab PortfolioCenter .
"We're de-coupling our growth from [proprietary] accounting systems," says Anthony Sperling, executive vice president at Advent Software.
Big picture plans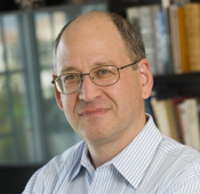 Joel Bruckenstein: For the majority of
firms, it doesn't make sense.
While Advent Direct was initially conceived as a lifeline to legacy Advent users, it's evolved into a plan for a system that can serve as both a platform on top of any desktop system and as a kind of cloud-based app store. See: What one big RIA has to say about its switch from Advent Axys to Advent Portfolio Exchange.
The system will first roll out to work with Advent products: APX, Axys, and the hedge fund accounting system Geneva, along with a number of other Advent systems.
Ultimately, however, the goal is for it to be able to sit on top of other desktop portfolio accounting systems, like Morningstar or its competitors. See: Advent envisions a cloud-based world under stormy Las Vegas skies at the software giant's annual confab.
Third-party apps
Users would then simply add Advent Direct on top of their desktop-based system, giving them the benefit of mobile and cloud-based apps and all the hottest buzzwords, without actually having to change their entire accounting system, which can be disruptive no matter what. See: Peter Hess throws a Black Diamond lifeline to stubborn Advent Axys users, but will the price be right?.
Eventually, third-party applications, like RedBlack Software will be able to integrate through the Direct platform, says Sperling.
"These are things we're moving towards," says Sperling.
But the "moving-towards" aspect does not inspire Bruckenstein's confidence. "I have a healthy dose of skepticism," he says.
Rock, hard place
Still, Sperling allows that from Advent's executives' point of view, the move makes a lot of sense. Within the company, there are a number of platforms that don't connect or talk to each other and, he says, "this is the glue that would do that."
Advent Direct was conceived of because Advent has 4,300 customers "in various stages of accounting platforms they've been on, in some cases, for decades," says Sperling. Many of those users have no desire to move to another system, be it Advent-owned Black Diamond or another company's platform. In fact, despite the company's best efforts, there are still about 2,500 users on Axys and another 500 using the local desktop version of APX, says Welling.
At least some of those users, though, want the benefits of being in the cloud, access to social media and to mobile data — even if they lack an understanding of what all that means — without having to actually change portfolio management or accounting systems. The problem for Advent is that as more and more of its users want out of desktop-based systems and are unhappy about being on a portfolio management platform built in the 1980s, they're choosing instead to leave Advent for a competitor. See: Cambridge, Commonwealth vault advisors into social media; the boost is mostly free, for now.
Advent Direct is aimed squarely at solving that problem, keeping the users on Axys happy (and keeping them as paying Advent customers), while moving them toward the Internet. "It can sit on top of any of these systems," says Sperling, "and start delivering value immediately."
The advent of Advent Direct
Advent president Peter Hess first hinted at what would become Advent Direct at the Advent Connect conference in 2012 where Hess said, "We built this so people don't have to migrate." See: Advent envisions a cloud-based world under stormy Las Vegas skies at the software giant's annual confab. More details were laid out at the 2013 conference,
To do that, Advent engineers developed a piece of software that, once installed, extracts information from the portfolio accounting system — be it Axys, APX, Geneva, or potentially a non-Advent provider, pulls all data and any changes into the cloud, augments that with additional information like benchmark data and performance indicators, as well as integrates the accounting system with CRM notes and tasks, and then allows advisors to access the enhanced version of their clients' data anywhere, on mobile devices or other computers.
"We're not trying to replicate what accounting systems do well," says Sperling. See: Advent founder urges advisors to steer away from 'disruptive' course of switching systems.
Advent plans to eventually operate like an applications platform, on which "solutions" can be built or used. The first of these has already launched: Advent Direct Community, a type of social media network and forum, has had about 10,000 people register in its first six months, while its predecessor had less than 7,000 users over its ten years, says Sperling. The next tool coming out after the launch of Advent Direct will be a product allowing advisors to do investor management through the platform.
Price point, pain point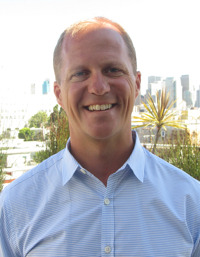 Dave Welling: It allows them to
get that benefit without moving.
Advent Direct will be released next quarter, though when in next quarter is not yet definitive. Key details — like price — are also still being worked out, says Sperling, but "a lot of progress has been made" since Advent Direct was originally announced two years ago. Advent will be offering 30-day free trials of Direct to potential customers, something Sperling says the company's never be able to do before, but is now made possible by the scalability of Advent Direct and the fact that it takes just a few hours to get up-and-running. See: The inside story of a giant RIA's move to Tamarac from Advent.
There have been about a dozen advisors, with between $50 million and "mid-to-upper-single-digits billion" in assets, he says, using the system in beta and "every single one of those has purchased it." The plan is for advisors to pay for the tools they want to use on the platform with "a la carte and bundle options," says Sperling. Advent Direct Community is free, but then the other tools that an RIA would want to use in the cloud will cost. Advent declined to put us in touch with those advisors who have experienced the technology.
Implementation, adoption and price
For the advisors who are heavy Advent users, says Bruckenstein, "it's somewhat of a solution if you love Advent and want to stay with them."
But he adds this caveat: "Ask yourself: am I going to be an Axys user five years from now and will this limit me in the future?" Instead of extending the life of an outdated system with this fancy new toy, Bruckenstein says it might be time to get off Axys anyway. "For the majority of firms, it doesn't make sense."
A big variable in making that decision will be cost, he allows, which is still a question mark.
The company has spent a lot of money and resources on making Advent Direct work, according to sources with knowledge of the system, and if it fails it won't be because the technology fails — it'll be because it was implemented poorly or priced incorrectly, and didn't win large-scale adoption from RIAs. See: Advent Software is for sale, with Frank Quattrone as the sales agent, reports say. See: Can the new Envestnet-Tamarac Godzilla take on the Advent-Black Diamond King Kong?.
No plan B
According to a source close to the product this is a bet-the-company kind of deal. There is no plan B per se, the source adds, if Advent Direct doesn't attract RIAs and appease Axys and PX users.
Sperling and Welling concede that the development of Advent Direct has involved a large amount of time and staff. "You are correct that Advent Direct is a big deal for Advent. This is a significant endeavor that we are investing resources in appropriately," says Welling.
There is a less rosy take on that view.
"If they don't get traction with this, then they've got a problem," says Bruckenstein.
---
---
Mentioned in this article:
---
---
---
Pete Giza
Kelly,
Thank you for bringing some light to this subject. The rumor mill has been churning for quite awhile about Advent's plans for the cloud. Imagine the possibilities with all that data floating around. It is interesting to note that Advent's intent is to pump the deep well of data and concentrate on presentation and not on improvement of the payload.
I see the entire movement by Advent as a positive move for the vast cottage industry that has and continues to grow around Advent. The improvements necessary to their product line will benefit all including third party vendors. Advent clients will ultimately benefit from more choice and better content and content delivery.
If they can pull off the vast software and infrastructure plan needed to extract, accumulate, aggregate, consolidate and present to a wide audience with products from Axys to PortfolioCenter and everything in between; that will be a real game changer for the sleeping giant.
Expect to see more about this in the near future for Advent competition as well. There are at least three other companies working along the same plane at this moment and I'm sure there are more.
Finally something pragmatic and a little less mundane to talk about in the world of advisor technology.
Pete
Pete Giza | VP Bus Dev | www.wealthsite.com | Multi-Generational Accounting & Concierge Reporting Services
Pete Giza
Brooke,
The story you are relating regarding the firm you are visiting is all too familiar and why WealthSite thrives. Familiarity is also a very common reason for not migrating or reversing a migration. However I think that staving off change or reversing a change based on familiar surroundings alone is a huge mistake if there is significant upside to the brief period of pain – a year or so. Nothing good comes without an expense.
I am not certain what you mean regarding Addepar and red flags based on the above. Their business model isn't all that different than many others, at least not apparent from my perch. Based on the $50MM injection of series C financing they certainly have big plans. From my vantage point that plan is a big game hunting and the big game is at the very least Advent. WIth $50MM comes advantage and significant pressure and responsibility and the necessity to become a public company and all the kruft associated with it.
The challenges that face Addepar, Advent, Schwab and others are fairly common and well-understood. What is not well-understood apparently is how to adequately solve the issues. This has been reflected in the constant delays in delivery in these areas. I believe that innovation will be driven by more nimble players such as Orion, WealthSite and others who are constantly challenging their own platforms and seeking to improve upon the status quo.
Pete
Pete Giza | VP Bus Dev | www.wealthsite.com | Multi-Generational Accounting & Concierge Reporting Services
Pete Giza
Brooke,
I will try to address your questions without being dogmatic wrt Advent's plans, etc.
>>>"sounds like… there is a bit of an arms race brewing… to rejuvenate desktop software and that it's a good and consequential move by Advent".
There is enough information pointing to Advent's need to move, not rejuvenate Axys and move its subscribers to APX or BDR. However Advent needs to retain a legacy client base that is a consequential part of their bottom line. Operationally speaking these firms have a significant investment in Axys. When you couple that with a costly migration path to APX/BDR; it doesn't bode well when the competition arrives with a more compelling story.
There is an arms race going on. Without getting into any details there are some significant projects afoot that will challenge Advent specifically with respect to Axys. This also holds true for Schwab's PortfolioCenter. An issue facing these competitive platforms is the "nobody gets fired for choosing IBM [Advent, Schwab]" factor. However for forward thinking firms with a solid plan for their future development, I believe they will compelled to adopt to stay ahead of their competition both old and new.
Another factor that faces everyone including Advent is that most firms with legacy platforms are part of the "old guard". The old guard is not prone to fixing things that are not broken in their view. If there isn't a very compelling reason to subscribe, usually cost reduction, it is a very hard sell. Probably the most compelling reason for adoption is its client base clamoring for improved access to information and collaboration.
>>>"At the same time you seem to be leveling concern about the underlying data issues that are raised by Joel Bruckenstein in this article."
There are too many aspects of data to discuss in this article, however there are a few key points to be made. The first is that data is the key to capturing further business opportunity. If you look around at the "free" cloud based services, their entire premise for profitability is access to data. Capturing KPI and other data points in a non-intrusive and secure manner has a lot of value as a commodity for resale. Additionally these platforms provide a captive audience for vendors who wish to present highly targeted advertising as is common with Amazon, Google and other online marketplaces.
A second aspect to data access is the ability to extract, aggregate and leverage various business intelligence that can be used to formulate new data products in a way that was formerly available primarily to integration of large enterprise CRM, ERP and POS systems. Advent cloud represents a super-enterprise of data with almost limitless opportunity given all of Advent's other data products and industry leverage.
The extent to which these cloud programs will be successful also has to do with their data AUP (Acceptable Use Policy) and how captive the platform is. The bottom line with data is that it is a commodity, bought and sold like an equity. The notion that "this is my data" is almost moot given the number of entities that touch it. Pricing data is probably the simplest yet most invasive example of this. Pricing data is readily available, for free even, and yet it is protected like a national treasure. Advisors are regularly threatened with loss of access or exorbitant replacement cost when contemplating migrating from one platform to another. Data portability is one of the biggest factors that must be considered when moving to a new platform. Captive platforms such as Addepar, BDR and others that provide external data feeds such as Advent ACD, Bloomberg, IDC, etc., may find themselves in for a rude awakening when it comes time to move. For some firms such as the MFO, SFO and UHNW WM, this could be a showstopper for adoption into such a platform that cannot cater to their specific data AUP requirements.
>>>"You point to how Advent Direct is foremost a presentation improvement."
This is what has been seen and heard and is corroborated by Anthony Sperling's comment on unhooking Advent from the account system. Advent cloud appears to be a large-scale ETL (Extraction, Translation and Load), Aggregation and data Presentation play. ETL solves for "how do I get the data". This includes getting data from other sources such as CRM, etc. Aggregation of data puts it into buckets that can be sliced, diced and combined into useful web presentable data. Advent cloud is not about improving the core accounting engine and this is an important thing to note. If the underlying engine (Axys, PortfolioCenter) is deficient, those deficiencies will, for the most part, remain in place. For example if the accounting engine cannot support multi-generational family accounting or daily per position TWR calculations – the cloud will not fix this. This is my premise for calling this a "presentation improvement".
>>>"But presentation is not a purely superficial issue, right? it's bringing dormant data to life on the advisor screen."
Correct depending on the quality of the implementation and the Business Intelligence (BI) engine between the ETL/Aggregation and Presentation layers. I wouldn't call it dormant data. The data is there and is being used; possibly not to its fullest extent.
Data presentation is a big deal and it is one not easily solved. Just look at the millions of dollars that Addepar is throwing at the problem and they are not alone. Additionally just presenting data points in a chart, graph or grid is far from solving the presentation issue. It takes a deep and solid understanding of what needs to be presented and why the consumer of that information cares about it. If you as a vendor do not understand what the end-user is trying to accomplish you will never get the formula down and your product will be relegated to shelf-ware whether desktop or web-based. [Warning Shameless Marketing Plug] This precisely why WealthSite continues to enjoy a great deal of success in what is considered the saturated world of portfolio accounting and performance reporting. For WealthSite data depth, accuracy and most of all – presentation, are of utmost importance.
The extent to which Advent is successful with this rendition of its cloud presence remains to be seen. They have a significant uphill battle due to number of Axys clients, the depth of the data on these systems, the interdependencies of Axys and APX for data compatibility and legacy code, etc. However they have an extensive product line, are a global company and have a long-standing reputation of 30+ years giving them a significant advantage and a lot more leeway for stumbling.
Pete
Pete Giza | VP Bus Dev | www.wealthsite.com | Multi-Generational Accounting & Concierge Reporting Services
PS. I'm writing this 24 hours prior to my daughter's wedding so I apologize for any spelling or grammatical errors due to soon-to-lose-daughter-stress-syndrome:-)
Brooke Southall
Peter,
So it sounds like what you're saying is that there is a bit of an arms race brewing to create this (my word) middleware designed to rejuvenate desktop software and that it's a good and consequential move by Advent.
At the same time you seem to be leveling concern about the underlying data issues that are raised by Joel Bruckenstein in this article. You point to how Advent Direct is foremost a presentation improvement.
But presentation is not a purely superficial issue, right? it's bringing dormant data to life on the advisor screen.
thanks,
Brooke
Brooke Southall
Peter,
Maybe you technology guys really do deserve the big bucks. You've shown there is heck of a lot to think about. I'm in a big RIA practice today that uses Advent Axys. (They looked at me like I was from Mars when I asked what I thought of Advent Direct) They curse as they set up accounts and deal with cost-basis information post-reorganization but they swear by the solidity of the system. Also, they have a friend using Black Diamond that wants to go back to Advent — mostly a familiarity issue I believe.
These are all very interesting thoughts and I am grateful we are the beneficiaries of your nervous pre-wedding energy and your apparent focus.
I may follow up to ask you more about the red flags you raise about Addepar's model. I don't quite follow.
Brooke