Mike Sha: Most people have a lot of dirty laundry that needs to be cleaned.
With more than 37 million unique visitors each month, Yahoo Finance is the king of financial websites — one of the few places where Google, with Google Finance's less than five million unique visitors monthly, is unable to compete.
But, under new chief executive Marissa Mayer, Yahoo has been revamping its different properties and this past fall it was the finance portal's turn. According to the The Wall Street Journal the goal of Yahoo Finance's redesign was to keep users on its site longer by customizing each user's webpage through personal portfolio analysis and recommendations.
In other words, if I see exactly what I'm looking for, targeted at me specifically, then logic suggests that I'm more likely to stick around on the site and click on ads. Mayer, even, reportedly, considered purchasing a company to provide online portfolio tracking tools to do just that.
Instead, they opted to hand the keys to the kingdom to a new online wealth management start-up. While plenty of advisors would pay handsomely for access to Yahoo's visitors, Yahoo has opted to pay San Francisco-based SigFig to provide a co-branded personalized portfolio-tracking tool, which allows users to input their information and see a customized homepage and dashboard. The dashboard reads "Powered by SigFig" in the corner. Those visitors to Yahoo Finance, then, get alerts about relevant information, data about performance of their stocks, and even recommendations. They also get the option of clicking though to SigFig. See: Bill Crager: I've got your back against the attack of the killer robo-advisors.
Bring on the flood
That kind of a dot-com — along with a pretty good plan for fielding the bonanza — is enough to elicit the boldest comments we've heard yet from young Turks unleashing new ways of addressing the needs of investors
"We're out to break the business of the traditional wirehouse firms," said SigFig co-founder Parker Conrad, in a video on TechCrunch in 2012. Conrad said there has been a trickle out of the wirehouses to RIAs. "We're hoping to turn that into a flood."
What gives former Schwab Advisor Services veteran (credited by many with streamlining Schwab Advisor Network), Rob Klapper and SigFig board member optimism is its reach and ability to leverage an investor's existing accounts. Klapper is now chief executive of Ashworth College.
"As you know, I was at Schwab for [14 years] and in many ways I see SigFig as a 21st Century version of Schwab — they are taking the notion of democratizing investing to the next level by enabling any investor access to high quality, low cost, professional asset management. In terms of what makes SigFig different: scale. SigFig tracks over $200 billion in assets and partners with brokerage firms so investors can keep their existing brokerage relationships puts paperwork online so the transfer process is seamless — an investor can have SigFig start managing their portfolio in less than 15 minutes and charges a low monthly fee rather than a percentage of assets." See: Schwab Advisor Services is nearing $800 billion of RIA assets but analysts are split over whether it can continue to dominate.
Adding advice to analysis
Along with the Yahoo deal, similar deals have been made with SigFig providing analytics dashboards for CNN Money, USA Today, AOL, and Forbes, giving it access to a total of more than 100 million people/month based on the aggregate of their unique visitor. These companies are generally paying for the privilege of giving SigFig business, according to a source close to the deals. With the flood of potential traffic coming into its website from these places, the SigFig founders decided they could capitalize better on those user by offering advice in addition to analysis. What started as an analytics company has now joined the online wealth management game.
But, SigFig co-founder Mike Sha says he isn't competing with other robo-asset managers, because, he says, most of them are only well known within the financially literate, high-tech community. What he's offering is a product that people who have never heard of Betterment or Personal Capital will find, simply because they have heard of (and visit) Yahoo or CNN — a truer mass market of Americans.
"The people who find us aren't going to be the people who know about all the other options out there," says Sha, about why his competition isn't other online RIAs like Betterment or Wealthfront. The competition is comprised primarily wirehouses and brokers, he says, because the people coming to SigFig are mainstream mass-market investors who believe wirehouses or brokerages are their only options. One proof point: Bill Harris, the chief executive of Personal Capital, believes so strongly that his firm isn't a SigFig competitor that he invested in it, he adds. See: How one 'robo-advisor' got $25 billion on its platform with a Mint.com mindset, 401(k) friendliness, a merger and 16 years of work.
Money, money, money
In addition to its mass affluent strategy, SigFig jumped upmarket to the online wealth management business four months ago. The company started as an online financial information site and then became primarily a portfolio analysis and recommendation tool, but since online wealth management was added to SigFig's business in January, it's been so successful, says Sha, that he opened an operations center in Phoenix in March and hired Steve Lifgren, from Financial Engines, as head of operations to expand the customer service and support. See: Online RIAs will mostly fail — and here are 10 reasons why.
At the giant online 401(k) company, he was the senior manager of operations. See: Financial Engines more than doubles its share price by defining a niche in the 401(k) market between target date funds and RIAs. Lifgren is now charged with rapidly building out the customer service and support center to serve all these new clients.
Now, SigFig gets paid by Yahoo Finance and USA Today and others for providing the portfolio analysis tool. According to Conrad in the aforementioned TechCrunch video, if certain recommendations the SigFig dashboard makes are taken by the user, then SigFig gets paid by those brokerages. If a user wants advice from a traditional RIA, SigFig refers them to one of the advisors in its network — for which it is paid 20% of the advisor fee in perpetuity. And, now, if the user opts instead to use SigFig for its portfolio management, then SigFig is paid $10/month for that service. It adds up to a lot of revenue sources. See: Why technology is vital for RIAs looking to steady client nerves in stormy markets.
$1K to $123K in 90 days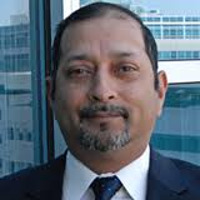 Atindra Barua: Online marketing is extremely
tough, as I'm sure companies like
Personal Capital, Wealthfront, and Betterment are
finding out.
The company has more than $200 billion in assets uploaded to its free portfolio tracking tool, but Sha will not say how much it is managing through its online RIA. The San Francisco-based RIA, SigFig Wealth Management LLC, manages $46 million of assets for 672 accounts, according to SEC disclosures in its ADV. SigFig plans to have $1 trillion on its platform by 2015, or a growth rate of nearly $100 billion of new assets per month.
Converting free assets to paying assets is never easy, though, no matter how many behemoths are funneling them to you. "I think their marketing model is fantastic. Online marketing is extremely tough, as I'm sure companies like Personal Capital, Wealthfront, and Betterment are finding out," says Atindra Barua, president and CEO of TrustFort. "The deal with Yahoo is obviously extremely clever, but remember that every Tom, Dick and Harry is showing their prowess in that space with claims of converting $1,000 into $123,000 in 90 days."
SigFig now has 40 employees, mostly engineers, though they also have hired an investment team and are hiring support staff, says Sha, but no salespeople yet. The company has raised $20 million from individual investors (including many tech names) and venture capital, primarily from three firms: Union Square Ventures, Bain Capital, and DCM. This amount makes SigFig not only a leader in uploaded (for view) assets but a relative bootstrapper with other players with a similar web feel, raising $35-$50- million at a crack. See: The two big moves Motif is making as Goldman Sachs and J.P. Morgan invest part of new $35-million raise.
Sticking to it
Sha founded SigFig's predecessor after spending a number of years at Amazon, where he was a senior manager and helped develop the system for credit card payments. His experience at Amazon showed him how technology was able to 'reinvent' retail commerce and he wanted to bring that ambitious use of technology to investments. The Seattle firm also connected him to a number of the engineers and the CTO who work at SigFig now. Conrad, who has left to found Zenefits, an online payment system, came from Amgen, the Thousand Oaks, Calif.-based maker of Epogen that makes red blood cells for cancer patients and/or cyclists.
In 2007, Conrad and Sha founded the company that would become SigFig: Wikinvest — a crowd-sourced investment site, like Wikipedia for portfolios. "It got lots of traffic," says Sha, but most of the traffic was from search engines and not from users who actually were going to come back to the site. It wasn't "sticky." In the online world, stickiness — getting people to return to your site again and again, and spend compulsion-driven amounts of time there (think of Facebook) — is the key to profitability. See: Why big RIAs are taking a risk on Wealthfront.
So, instead of just letting the crowd provide financial information, the company changed two years ago to a product that would keep people coming back: portfolio tracking and analysis.
"Pretty much overnight the company changed," says Sha. Wikinvest is still around, but the focus became the new company, SigFig. Users could upload their portfolio data relatively easily. It was analyzed and recommendations to change stock mixes or trading platforms were made. The users could then take the recommendations, which Sha said in the TechCrunch video were "completely objective." Some of the recommendations, though, give SigFig a fee from the brokerage.
Human option
Users could also opt to be referred to a human advisor. Conrad, who left to found another financial start-up, said in the aforementioned TechCrunch video that there were about 50 RIAs in the SigFig network, who had been vetted. Those advisors would also pay SigFig a portion of their fee for referrals. While SigFig still refers users who want a hands-on advisor to one of the RIAs in its system, the company now primarily monetizes the mass market through its own online portfolio management.
After Sha pivoted away from Wikinvest and launched the portfolio tracker and analysis on the site in May 2012, traffic increased and people spent plenty of time on SigFig looking at their assets. Almost immediately, says Sha, users added over $1 billion in assets to be analyzed and tracked. While adding your assets to the portfolio tracker is free, it gave the company a lot of data and information from all different kinds of accounts. What they found was that "people are pretty bad at managing their own portfolios," says Sha. There were a number of "not surprising, but very common mistakes" that users were making, he says — like buying high, out of excitement, and selling low when they got anxious. See: A style for all markets: momentum investing.
It was an a-ha moment: "Instead of just helping people track their portfolios, we should help people manage their portfolios," says Sha.
Another online RIA?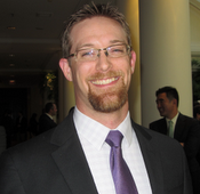 Bill Winterberg: What's going to be
different? You're splitting hairs at that
point.
SiFig spent a year building a system to manage all that money that was sitting in the portfolio tracker. They hired an investment team and created model portfolios. And, then, in January of this year, SigFig began managing assets, not just analyzing them.
This 'evolution' to a value-added service elicits skepticism, Bill Winterberg, the principal of FPPad.com who tracks advisor-related technology of all kinds.
"Where have we heard that before?" he asked rhetorically. SigFig is "an outsider," says Winterberg, but there are so many online RIAs that all use risk tolerance tests and model portfolios — just as SigFig does. SigFig may have a hard time standing out. "What's going to be different? You're splitting hairs at that point."
Plenty different
Sha says, though, that SigFig is plenty differentiated. The killer app is that the Sha system offers advice on how to fix an existing portfolio, which he says places like Wealthfront don't do. Wealthfront, he says, simply offers advice on how to invest cash into ETFs. "Most people have a lot of dirty laundry that needs to be cleaned," says Sha.
After SigFig signed deals with all the major custodians, customers are now also able to keep their assets where they are, instead of opening new accounts and moving them. And, SigFig, he says, is just $10/month. See: Online brokers may be bigger threat to financial advisors than they realize, study says.
But, the biggest difference in why they might be successful where others have failed is in how they take cost-minimization to a new level. Ongoing costs can be kept low using technology to automate rebalancing processes, but typically obtaining new customers is expensive enough to drive up the overall costs of an online RIA, says Sha.
"We can scale this business have to tens of thousands of clients with pretty low marginal costs," says Sha. "A lot of the other platforms out there will have a hard time growing quickly."
That's where Yahoo Finance comes in.
The Yahoo touch
Once a user comes to SigFig from Yahoo, says Sha, it takes them about five minutes to sign up for the company's online portfolio management with a basic risk assessment and model portfolio. They electronically sign the documents, enter their various account information and all their assets gets automatically pulled into SigFig's system. Then, Sha and company start managing their money.
For Yahoo, the benefit is in getting visitors to stick on its site longer, which drives up advertising revenue by increasing the amount it can charge per click . For SigFig, the benefit is obvious: lots of referrals without having to pay for them. Some RIAs measure 'client acquisition costs' in the thousands of dollars by contrast. See: Morningstar takes a big stake in a startup gunning to be the Bloomberg for RIAs.
But Yahoo still didn't enter into this deal without considerable vetting of a track record.
Big guns
"We are the leader in portfolio tracking – we have the largest platform, the longest track record, and had a number of successful partnerships that proved that we could deliver a great experience," says Sha about why Yahoo picked SigFig for this lucrative partnership. SigFig's connections — with a leadership team that reads like a who's who of tech companies in Silicon Valley and San Francisco — may have helped. Charlie Cheever, the founder of Quora and formerly from Facebook, is a SigFig investor, along with Harris, who was previously the CEO of PayPal, and a number of Boku, Amazon, and AT&T executives. Steve Schultz, the former head of Yahoo Finance, sits on the SigFig board.
But, not every Yahoo user is happy about the new partnership. A quick search of Yahoo's forum section shows a number of people asking how to delete SigFig from their account and complaining about how it works.
Yahoo did not respond to multiple e-mail and phone requests for comment about any of the issues raised in this article where its involvement is a factor.
The conversion factor
But just because Yahoo is open to free perusing by any investor does not necessarily mean that it doesn't provide ample assets.
Sha says the smallest user on the platform have under $10,000, while the biggest are in the multimillions. Despite the system's relative simplicity and the fact that it is based on risk tolerance not on goals, Sha believes it still has appeal for the high-net-worth individuals. A 1% fee on $3 million adds up, he says, and SigFig has the ability to apply its algorithm to a number of situations with sophistication. "When you build from scratch, you can make it sophisticated and apply to a broad set of customers," he says. See: Schwab is set to connect RIAs outside its referral network to HNW investors through its 'Got-milk'-style campaign.
Converting those assets and cracking the digital financial advisor market is a big business right now, says Barua. "It won't be easy, but I must say I am impressed by their moves."
---
---
Mentioned in this article:
Wealthfront
Portfolio Management System
Top Executive: Andy Rachleff
TrustFort
Financial Planning Software
Top Executive: Atindra Barua
---
---
---
Stephen Winks
Advice and advice products are not indistinguishable, as personalized advice is not possible in advice products yet is required for fiduciary duty. Generic algorithms solve for cost but not professional standing or the rarest commodity of all judgment. If only SigFig, Personal Capital, Betterment, et al would embrace prudent process (asset/liability study, investment policy, portfolio construction, monitoring and management) based on objective, non-negotiable fiduciary criteria of statute, case law and regulatory opinion letters which affirm technical competency, one could at the least could establish they were technically rendering advice—something no US Brokerage firm can establish.
Then it would be a question of how good the personalized advice—will the emerging outsourced CIO functions emerging for advisor use be better than Robo Advice? Certainly Robo Advice is cheaper but does the cost savings trump expert portfolio construction? There are many, including Matt Pierce, Ron Carson, Brent Boadeski, etc. who have achieved outstanding performance at very low cost. The winner is value added personalized advice, but Robo Advice will capture the mass market—the bread and butter of the retail brokerage industry which is fast being rendered irrelevant in not acknowledging or supporting advice .
SCW
Bill Winterberg
Can everybody just stop with the "xxx plans to have $1 trillion on its platform by 2015?"
Forbes does it too: "Stein expects the company [Betterment] to manage over $1 billion by year-end."
It's misleading and specious statements like this that get RIAs in trouble with the SEC.
And don't ask me; ask Les Abromovitz and Brian Hamburger what they think about statements like this.