The 25 financial advisors with the biggest online presences -- and a frank analysis of what online omnipotence does (or not) for them
Brightscope's top-100 social media maven list shows that RIA bloggers, tweeters, Facebookers and Youtubers sacrifice client face time to cater to web consumption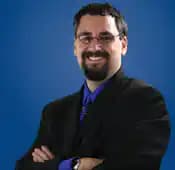 Mike Kitces: Social media has been so effective for all of my various businesses, that I've added several over the past few years just to handle the capacity.
---
Jeff Spears
Social media is a competitive advantage for independent firms that we should take advantage of to build our unique brand. While it requires a time commitment to do it well, I would rather define my own brand than have someone define my brand strategy for me.
Brooke Southall
Jeff,
You do seem to have a great online presence through your blog, your tweets and your astute, good-humored comments on industry websites.
My question: What exactly mean about having someone define your strategy for you. Do you mean in terms of hiring a marketing firm or just letting a reputation/brand develop by word of mouth etc? Can you crystallize the downside of online passivity or brand outsourcing?
thanks,
Brooke
Kevin Dinino
Great piece Lisa and nice to see advisors finally starting to see the light. Five years ago, just the notion a list like this would exist might have been scoffed at by many advisors.
It's always a great "problem" to have when social media open up doors. That is the intention – to be a great "connector' for your business.
---
---
Mentioned in this article:
Kitces.com
Consulting Firm
Top Executive: Michael Kitces
---
---