Mike Kitces: Social media has been so effective for all of my various businesses, that I've added several over the past few years just to handle the capacity.
Brooke's Note: This article has multiple weighty, perhaps startling, findings on its face. Among the smaller gems is that if advisors tend to love LinkedIn and Twitter, Facebook may be the one that bears most fruit in winning assets. A bigger, but related, point is that there appears to be virtually no correlation whatsoever between an advisor's online sociability and its assets under management — or at best a very weak one. But this lack of correlation does not get you off the socializing by media hook. The counterintuitive message that I glean here is that though the web is distracting, instant gratification, short attention span, deep-as-a-puddle stuff in may cases that success in the web endeavor requires a long attention span and some depth.
There's been a lot of debate about social media and its impact on advisor's book of business. Some advisors swear they can grow their business dramatically by dint of spending a few hours on Twitter or LinkedIn each week. Other advisors see social media as a black hole that drains precious time and energy better spent thinking and researching or by putting in face time with clients to garner referrals the old-fashioned way. See: Early adopters of social media, RIAs are growing disenchanted with its power to drum up new business.
At first blush this list may support the more curmudgeonly mindset. See: The RIABiz top 10 industry blogs — and which bloggers they recommend.
Turns out, an advisor's popularity quotient on social media is a highly imperfect predictor of the size of their practice as measured by assets (which is about the only one we have), according to BrightScope Inc.'s list of the top 100 most social advisors today (see below for the top 25). Asset-wise, the list from the La Jolla, Calif.-based data and ratings firm ranges from financial planners who manage no assets at all to those whose firms manage billions.
Standing on their laptops
One advisor, Robert "Alan" Moore's firm Serenity Financial Consulting LLC, manages less than $2 million. But Moore, who recently started his practice, feels social media is helping him grow his business. See: RIAs recount how they reap new clients using LinkedIn and Twitter, stealing a march on shackled wirehouse advisors.
And, the top two "most social" advisors are Josh Brown and his partner Barry Ritholtz, whose New York-based firm manages a total of about $150 million, according to BrightScope's data. See: Mystery solved: Josh Brown and Barry Ritholtz start RIA — or is that actually where the intrigue begins.
Ratings overlord Mike Alfred, co-founder of BrightScope, was reluctant to offer his firm's methodology in crafting this list, saying his staffers used a wide range of algorithms to generate the list of "advisors actively engaging with current and prospective clients using digital media channels and measures how their efforts stack up against their peers."
No thumb on the scale
The BrightScope Social Influence Rank aggregates information on advisors actively engaging with clients in all sorts of different online forms including Twitter, Facebook, LinkedIn or their own blog. See: BrightScope's huge advisor database is first search-engine friendly way to connect consumers, advisors.
BrightScope looked at data from more than 1,000 advisors and included only advisors who had a Twitter profile or who actively contributed to a blog. It looked at the distribution for each data point included in the score to figure out which advisors has been the most successful growing their digital brand. Re-tweets are score boosters.
There are a number of tools on the Internet an advisor can use to measure their own social effectiveness such as klout.com. Alfred says his firm used its own formula to create a score for advisors but declined to offer specifics. to forestall advisors gaming the algorithm in the future.
"There are advisors on this list who don't even manage money. You can't manage an advisor's practice by their assets under management because some of them are fee-only and some are known more for their advice. But investors care about online measures," Alfred says. See: How I talked Arianna into giving me a shot as Huffington Post's wealth management blogger and how it changed my life.
"People can quibble with how we did it and we may publish more on the exact methodology. We know people feel very strongly about this stuff and we don't want to offer too many specifics so that someone can influence the weight of the list."
Big-media seal of approval
Some blog-phobic advisors argue that blogging and tweeting take time away from clients. It's a fair point, Alfred says. "There's building a brand and building a client base. Every hour you spend building your brand, you're not spending building your clients. You have a choice about how you spend your time. In the short term, it may seem like you're spending more time building your brand and that could be one of the downsides." See: 9 things to know about the 'truth' concerning RIA use of social media.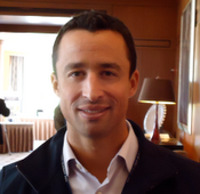 Mike Alfred: Ten years from now
it'll seem obvious that an advisor
is building a brand on the
Internet."
This list packs a punch because younger investors are quite interested in their advisor's social status, says Alfred. See: What story Bill Winterberg told 500 TD Ameritrade confab attendees that says it all about the new RIA technology and marketing realities.
"They feel more comfortable when their advisor is quoted in the Wall Street Journal or is on Barron's list. [Social media] is another lens to see if an advisor has made an impact in the industry. Ten years from now it'll seem obvious that an advisor is building a brand on the Internet." See: 19-advisor firm in Santa Monica jumps to LPL with social media-fueled strategy for the underserved under-40 set.
Window shopping
Most of the advisors on this list use a wide range of social media sites to market themselves, including Facebook, Twitter, LinkedIn, their own blogs as well as their own business website. (No word on Instagram, GroupMe, Buzzfeed and Vine that our 20 year-old intern uses.)
Twitter seems to garner the most interest from media and other advisors, but whether clients are tracking Twitter is uncertain.
"Anecdotally, we know advisors have had success using pretty much every social media channel so I don't think you can say that one channel is the most effective," Alfred says.
But Alfred will say that Facebook works pretty effectively as a tool to market to friends who may be interested in becoming clients.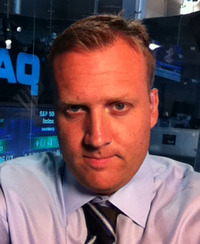 'Reformed Broker' Josh Brown is ranked
No. 1 on BrightScope's list.
"I think Facebook is the best platform to use if you want to work the natural, or warm, market of potential clients who are already friends with your friends. LinkedIn is the best way to find a connection to senior executives," he says. "Twitter, while the most hyped, is probably the least likely to yield short-term client wins. That said, it appears to be a great way to build your long-term brand." See: Social media is effective with ultra-wealthy clients but forget the Morgan Stanley approach.
Retention tool
Facebook is helpful at strengthening bonds with existing clients, says George Papadopoulos, a fee-only NAPFA planner who doesn't manage assets but provides personal advice in Ann Arbor, Mich.
"I am certain it has helped make current client relationships even stronger. As a colleague at a recent conference said recently: 'Facebook may not have let to direct new business yet but it sure has helped keep clients.'"
Papadopoulos also gets noticed by high-net-worth individuals from his posts on Twitter, although such notice has not yet led to him snagging one. See: Why RIAs would rather go to Twitter than talk to a wholesaler.
But he thinks that state of affairs will eventually change.
"I have had many people contacting me lately who get to know me online on Twitter or the Wall Street Journal Wealth Management Experts blog of which I am a panelist," he e-mails. "It has not led directly to new business and this is mainly due to the strict requirements the new clients must have to come aboard." (Papadopoulos' strict, self-imposed requirement being: "Will I enjoy working with this person and can I provide what they are seeking for many years to come?") See: Blogging: The costs and risks of hoarding your thoughts are rising.
Peer to peer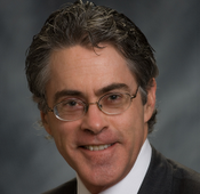 Rick Kahler: I do social
media such as Twitter with the
public or peers in mind —
not clients.
A lot of the time, it's hard to track exactly where new online clients come from, says Rick Kahler of Kahler Financial Group who ranks No. 28 on the list.
"About 35% to 50% of our new business comes from the Internet, but it's often a bit difficult to nail it down to one media. To my knowledge, no one has come from Twitter, LinkedIn or Facebook. I've had two people learn of me via YouTube, but neither became a client. My blog probably is responsible for more people becoming clients." See: High costs, low value explain meager social media use by financial advisors, experts say.
Kahler also says he's not sure if Twitter really has ever helped him drive in new clients. "I do social media such as Twitter with the public or peers in mind — not clients." See: How a Twitter 'storm' extended the MarketCounsel Summit from hundreds to thousands of people and showcased the potential of tweets.
Youth appeal
Getting social media strategies up and running takes time and consistency, says Kim Curtis of Wealth Legacy Institute, whose Denver-based firm manages about $239 million in assets, according to BrightScope's data.
Her firm also uses Facebook and shares fun firm news such as when staffers go on vacation and post pictures. Each staffer has a Pinterest board under Wealth Legacy Institute.
"I remember three years ago attending an FPA conference early to learn social media with Marie Swift. It was majorly overwhelming, yet helped me establish a firm strategy that we have been implementing slowly in manageable bites. I have two teenagers, so I'm motivated to understand the possibilities of this communication. It actually has been fun." See: Seen, heard – and tweeted – at the NAPFA conference.
Brand booster
Michael Kitces, who ranks No. 6 on BrightScope's list, is candid about his focus on social media limiting the amount of time to work with clients. But feels his social media work has helped bolster new business opportunities for him and the firm. See: $5 billion and $12 billion RIA principals tell worthy anecdotes (hint, Madoff), reveal secrets, to Barron's moderator at IMCA.
"Social media has been so effective for all of my various businesses, that I've added several over the past few years just to handle the capacity — which is why, in addition to Pinnacle Advisory Group, I'm also a partner in New Planner Recruiting, Experienced Advisors Recruiting, the new XY Planning Network, in addition to my newsletter offering and an exploding speaking business," he e-mails.
"In essence, the 'problem' with social media is that done successfully, it can grow your personal business so much it opens up new doors and directions you might have never even thought of in the first place. I know I certainly didn't have a 'plan' to have all of these businesses when I started blogging and social media three-and-a-half years ago; these are all businesses that have grown forth from the social media success." See: 6 ways that RIAs can hone their expertise in social media by acting more like journalists.
Mini-media moguls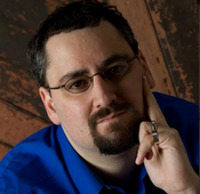 Michael Kitces: It can grow your
personal business so much it opens
up new doors and directions you
might have never even thought of
in the first place.
Kitces isn't the only one on the list who spends relatively little time with clients, but he thinks that is OK.
"Ultimately, I think that's really the key for any advisor in practice — focus on spending the maximum amount of time doing what you do best, and have staff and partners to work with and delegate to in order to maximize the growth of your overall business. If you're trying to do everything and can't figure out how to fit it all in, that may actually be the problem in the first place," Kitces says. See: Financial advisors need to look at client onboarding in a whole new light.
Kitces estimates that that social media takes up about 20% of his time in any given week.
"In terms of the most effective means for getting clients from social media, the key is very straightforward and simple: it's absolutely, utterly, vitally crucial to have a focused niche. Especially as a financial planner. If you're going to share generalized financial content and have to compete with CNBC, Kiplinger, MONEY, Yahoo Finance, etc., you're doomed to fail against the massive might of their resources," Kitces writes in an e-mail.
"But if you have a clear and focused target audience, you really can be the top expert for those clients in that space, sharing your expertise about solutions in a depth that the general finance publications can't compete with."
Top 25
Here are the top 25 advisor bloggers followed by the name of their blog and their Twitter symbol. To view the complete list of the Top 100 Social Influencers in the United States, visit the BrightScope Blog.
1. Josh Brown — The Reformed Broker — @ReformedBroker
2. Barry Ritholtz — The Big Picture — @ritholtz
3. Roger Wohlner — The Chicago Financial Planner — @rwohlner
4. Jason Hull — Hull Financial Planning — @hull_j
5. Michael Kitces — Nerd's Eye View — @MichaelKitces
6. Russ Thornton — Wealthcare for Women — @RussThornton
7. Charles Sizemore — Sizemore Insights — @CharlesSizemore
8. George Papadopoulos — George Papadopoulos on WSJ — @feeonlyplanner
9. Cullen Roche — Pragmatic Capitalism — @cullenroche
10. Jeff Rose — Good Financial Cents — @jjeffrose
11. Jim Blankenship — Getting Your Financial Ducks In A Row — @BlankenshipFP
12. David Merkel — The Aleph Blog — @AlephBlog
13. David Fabian — Investor Insights Blog — @fabiancapital
14. Ted Jenkin — Your Smart Money Moves — @oXYGenFinancial
15. Meb Faber — Meb Faber Research — @MebFaber
16. Alan Moore — Serenity Financial Consulting Blog — @R_Alan_Moore
17. Kimberly L. Curtis — Wealth Legacy Institute Blog — @KimCurtisLegacy
18. Ric Edelman — Edelman Financial Services Education Center — @ricedelman
19. Tom Brakke — The Research Puzzle — @researchpuzzler
20. Carolyn McClanahan — Carolyn Sue McClanahan on Forbes — @CarolynMcC
21. Tim Maurer — Tim Maurer Blog — @TimMaurer
22. Neal Frankle — Wealth Pilgrim — @NealFrankle
23. Wade Slome — Investing Caffeine — @WadeSlome
24. Sheri Cupo — SageBroadview Blog — @sage_cupo
25. Jude Boudreaux — Upperline Financial Blog — @HJudeBoudreaux
---
Related Moves
January 12, 2022 – 3:13 AM
---
---
---
---
Mentioned in this article:
Kitces.com
Consulting Firm
Top Executive: Michael Kitces
---
---
---
Brooke Southall
Jeff,
You do seem to have a great online presence through your blog, your tweets and your astute, good-humored comments on industry websites.
My question: What exactly mean about having someone define your strategy for you. Do you mean in terms of hiring a marketing firm or just letting a reputation/brand develop by word of mouth etc? Can you crystallize the downside of online passivity or brand outsourcing?
thanks,
Brooke
Kevin Dinino
Great piece Lisa and nice to see advisors finally starting to see the light. Five years ago, just the notion a list like this would exist might have been scoffed at by many advisors.
It's always a great "problem" to have when social media open up doors. That is the intention – to be a great "connector' for your business.
Jeff Spears
Social media is a competitive advantage for independent firms that we should take advantage of to build our unique brand. While it requires a time commitment to do it well, I would rather define my own brand than have someone define my brand strategy for me.