News, Vision & Voice for the Advisory Community
Nicholas Schorsch and his CEO may have differed on the way forward as Cetera's inorganic growth runs full tilt
May 14, 2014 — 4:54 AM UTC by Lisa Shidler
Brooke's Note: I have been watching too many NBA playoff games. The teams are evenly matched but often one team dominates a particular game. When that becomes evident, the announcer makes the obligatory statement that the team winning "just wants it more." Often that explicit level of effort is the difference in games and in business. The more I observe of Nicholas Schorsch the more I know that he comes to play every day, a reasonable sign that he has a winning game plan. As for Valerie Brown, she ran the table at Cetera and she can now take her winnings and re-marshal her energies.
In his public and private life, Nicholas Schorsch knows only one speed — lightning fast. Off the clock, he collects muscle cars. In business, Schorsch makes extreme decisions and lives with them.
For instance, Schorsch believes his purchase of Cetera Financial Group and subsequent add-on deals will do fine — despite throwing a newly acquired company into overdrive. Schorsch has a knack for buying things that aren't even for sale.
But Valerie Brown, long-time chief executive of Cetera, was less comfortable than Schorsch with where Cetera stood after its spate of inorganic growth — according to Schorsch. And now Brown has stepped down and Larry Roth, 52, is taking over as CEO. Roth will assume overall executive responsibility of RCAP Holding's recently acquired independent broker-dealers, including First Allied Securities and the four Cetera Financial Group broker dealers. See: Nicholas Schorsch invites 500 reps to NYC to kick off a 25-city barnstorming tour aimed at easing fears.
Vision clash
"This is a much bigger company than the company she was running. Up until recently, we're almost 50% larger than Cetera was before we took over," Schorsch said in an interview yesterday. "We have 9,000 advisors — not 6,000 like before. I don't think she wanted to run something this big." See: Nicholas Schorsch explains why buying Cetera makes him a white-hat magnate in a black-hat world.
To reinforce this point, Schorsch adds: "It wasn't what we both wanted. Fortunately, or unfortunately, there can only be one person in charge."
Brown did not respond to requests for interviews nor did she make a statement for the press release issued Tuesday to announce her departure and the promotion of Roth. See: Larry Roth has AIG playing offense again in the advisor game. Roth will assume overall executive responsibility of RCAP's recently acquired independent broker- dealers, including First Allied Securities and the four Cetera Financial Group broker dealers.
Disliking alternatives
Brown has worked for corporations like Chevron and Bain & Co. during her career. The Stanford MBA was president of ING U.S. Retail Annuities and chief of staff for ING Group's executive committees, Americas and Asia/Pacific.
People who know the long-time corporate veteran say it is easy to imagine her having sharp philosophical differences with Schorsch. A source who asked not to be named said that at Cetera people recall how Brown took advisors to task when they wanted to make heavy use of non-traded REITs in their client portfolios. The alternative investments charged rates that she was not comfortable with from a liability standpoint, the source says. See: Top 10 alternatives to alternative investments for RIAs: 2013 edition.
"She had a lot of passion against those products," the source said.
Schorsch says he can "conclusively" say that Brown's stance on non-traded REITs was not a factor in her departure.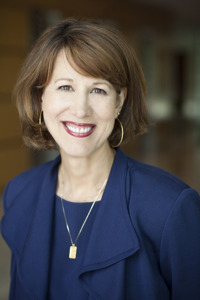 Valerie Brown is out at Cetera
with an exit package rumored to
hover at the $20 million mark.

"Valerie is not selling non-traded REITs. Valerie is the CEO of the company and not a product-driven-person. I run a giant company and non-traded REITs account for a very small part of the company and it's not an old school company at all."
Schorsch also maintains his firm is not selling any more non-traded REITs than it sold before. "That doesn't hold any water," he says.
Growing challenges
Brown's decision to leave was perhaps made easier by her financial circumstances. She owns or owned considerable stock and options in Cetera and her parachute connected to her departure is capacious, according to the source, who estimates that her combined takeaway haul exceeds $20 million.
What does hold water is that Brown was not necessarily a match for what Cetera has become.
"She took over the company when it was in a lot of trouble," says Schorsch. "She brought it back from where it was to where it is. It's a great thing. She did it with great acuity and we appreciate that. But I think going from where we're going to a 10,000 advisor-person company is a very large job." See: What the Cetera-Genworth IBD deal says about where these companies are headed.
Brown is also managing physical challenges that may have encouraged her to leave, he adds.
"She has some issues with knee surgery. She's taking stock of her life and putting your life in order is important to people. At the same time, we have a business to develop and that's important."
Schorsch is clearly a man in a hurry who has his sights set on rapid growth.
"I want to build this company. We paid a lot of money for this company. It has a lot of great people. We want them to shine. We want them to grow in the sunlight. See: What the Cetera takeover means and why the non-RIA, product-through-the-pipe direction in the hands of a hard-hitter is an eyebrow raiser.
Catchy tune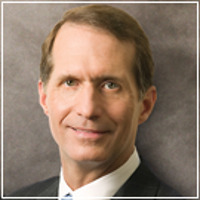 Schorsch on new Cetera CEO Larry
Roth: I watch him work with
someone and I watch his teams
come to life.
Schorsch has grown comfortable with Roth, who ran ING before Brown, since his hire a year ago.
Roth is a collaborative leader, Schorsch says. "People who know him back to his AIG and ING days they know his focus is on collaborative leadership and building teams," Schorsch says. "The best thing about Larry is he's taking the best and brightest individuals. He really brings the best out in people. He digs and he just extracts extra goodness out of people. I watch him work with someone and I watch his teams come to life."
By contrast, sources characterize Brown as a very "on message" person when she meets with advisors. The sources add that she is more free-flowing in one-on-one meeting with fellow executives.
Schorsch has known Roth for six years and says people grow fonder of him over time. "When you first listen to him talk, you want to hear it again, but it's not your favorite song, but then after the third time, you just want to hear him over and over again and he's like your favorite song." See: Larry Roth has AIG playing offense again in the advisor game.
On the bus early
Roth is quite forward-thinking, agrees Chip Roame, managing partner of Tiburon Strategic Advisors in Tiburon Calif. See: Larry Roth has AIG playing offense again in the advisor game.
"I don't see him as old school. I see him as pretty innovative. Think of the decision he made to move to RCS. He went there before the firm acquired Cetera, First Allied, JP Turner, Investors Capital, etc. He believed in the vision, left a solid spot at AIG, and bought before it was executed. Give the guy some credit. Savvy move of jumping on the train early." See: What the Cetera takeover means and why the non-RIA, product-through-the-pipe direction in the hands of a hard-hitter is an eyebrow raiser.
Roth also deserves credit for rebuilding AIG Advisors Group after the firm's massive troubles.
"I think he gets it. When I last saw him at Tiburon CEO Summit XXVI (April 8), he was with Nick Schorsch, talking what parts of the B-Ds could be consolidated and how the brands and images would likely remain separate." See: AIG puts its once-tarnished brand on a small band of obscure insurance brokers — perhaps testing the waters for Royal Alliance and friends.
Turnaround artist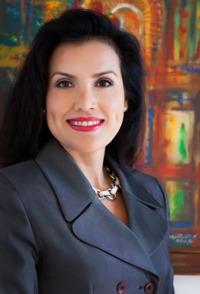 Cecile Munoz: [Brown] is passing the
reins of a well-built and well-run
firm with incredible talent.
It's exciting that Roth is taking on this post, says Cecile V. Munoz, president of U.S. Executive Search & Consulting in Los Angeles.
"I am confident that Larry Roth will bring the combined talent that is now the powerhouse Cetera/RCAP and continue to give advisors superior services and freedom of even greater choice."
But Roth's assumption of the reins does not diminish what Brown accomplished as turnaround artist, Munoz says.
"I've had the real privilege of working very closely with Valerie for five years. It was a time of great change for ING and the industry as a whole since 2009. We were able to attract fabulous talent in 2009 and 2010 because of her. I think she's passing the reins of a well-built and well-run firm with incredible talent. I'm sure they'll be able to continue to create a very high bar for our industry." See: Top RIA business executive recruiter chides 180 women gathered in a New York ballroom for second-guessing themselves.
No personality cult
The change is healthy, too, because it will reveal the layers of talent at Cetera, a firm where Brown has been the public face from its inception, Schorsch says.
"This company was not the Valerie Brown company. This company is filled with a team of extraordinary human beings. One of the confusions awhile ago was that Cetera was one person and Cetera is not one person. It is a massive team of extraordinary human beings that need to be celebrated and want to be nurtured."
---
Mentioned in this article:
---
---
Share your thoughts and opinions with the author or other readers.
Stephen Winks said:
May 14, 2014 — 9:16 PM UTC
Here we go again. Caution on non-traded REITS is a wise call, and running independent broker/dealers fast and loose has been the downfall of many, many, IB/Ds. Sometimes inexperienced brokers do not know any better, same for independent firms with no discipline where anything goes. Remember how Roth ran off the highly regarded Joby Gruber at FSC and an experienced replacement CEO with great experience from AG Edwards.
Be careful, when anything goes as advisor reputations are at stake and they don't know it.
SCW
Javier Rykerfield said:
June 4, 2014 — 5:35 PM UTC
Mr Winks- So you say "Roth ran off Gruber?" The facts of this situation are detailed on FINRA brokercheck, so before you state untruths make sure you have your facts straight.
---
---