News, Vision & Voice for the Advisory Community
The ex-Schwab, ex-Pershing product exec assumes Myra Rothfeld's duties and then some
May 13, 2014 — 2:11 PM UTC by Brooke Southall
Brooke's Note: I knew before I had spoken to Natalie that all along, deep down, she wanted to be back in the San Francisco Bay Area. It's one thing that she worked for Schwab Institutional for years and went to Berkeley as an undergrad. But the giveaway is that, despite still being domiciled in New York, her cell phone still has its 415 area code, an arrangement of numbers that just feels like Pacific breezes, cooled by marine layer whistling through the eaves of Victorian buildings on a steep hill. But other lures were at work here including a venture-backed company that can offer incentives for performance, and a former boss, Charles Goldman, that she liked and was inspired by, who is going to give her plenty of room to maneuver in a role that encompasses marketing and products. See: Charles Goldman speaks from the CEO Summit hotel about what he didn't see coming at AssetMark and how it changed his life.
AssetMark Inc. has hired Natalie Wolfsen as its chief commercialization officer, a role that straddles marketing and product management.
The Concord, Calif.-based turnkey asset manager recruited the former executive for the RIA units of both Jersey City, NJ-based Pershing LLC and San Francisco-based The Charles Schwab Corp. away from First Eagle Investment Management, a 174-employee Manhattan-based firm that manages $99 billion on behalf of mutual funds, private investment funds, high-net-worth individuals and separately managed accounts, according to its ADV. Wolfsen served as head of marketing at First Eagle. See: 'AssetMark' rides again as a $20-billion TAMP with a receding Genworth hangover.
At Pershing, Wolfsen was part of an attempt to reinvent the RIA business, though she worked also on the clearing side. See: Mark Tibergien is making Pershing an industrial strength custodian with an RIA service touch.
Expansive job description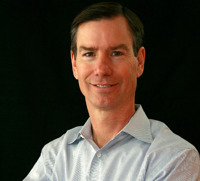 Charles Goldman: Not many people have
the skills and are willing to
make the sacrifice.
Wolfsen officially started at AssetMark, which manages $22 billion of assets as an outsourcer, yesterday. She made the decision a while ago, however, and has sold her New York home. Wolfsen is now looking for a house in California and will be joined by her husband and two children.
Wolfsen's new job encompasses Myra Rothfeld's old marketing duties in addition to all that is involved in product management. That involves the pricing, designing and promotion of products, not to mention PR and advertising. At AssetMark, technology will fall under oversight, too. See: Gurinder Ahluwalia to step out, Charles Goldman steps in, as AssetMark CEO.
Selecting Wolfsen for the role was a relatively easy choice, according to AssetMark chief executive Charles Goldman.
"Not many people have the skills and are willing to make the sacrifice [of the relative ease of a less ambitious life]," he says. "She's career-oriented."
That career has left former colleagues with a favorable impression of her.
"I worked with Natalie both at Schwab and at Pershing," says Mike Golaszewski, executive at Black Diamond. "She is soft spoken, incredibly talented, and is well respected by her peers and the clients that she serves. Natalie has been building financial services products for as long as I can remember—she's totally capable. It's great to have her back on the West Coast."
Renewed mission
The hire follows on the heels of Goldman's hire of Cathy Clauson, another trusted employee from his days as head of Schwab's RIA business. See: Charles Goldman recruits his one-time Schwab leftenant to be his right-hand woman at AssetMark.
Noting this trend, Tim Welsh, also formerly of Schwab and now head of Nexus Strategy observes: "He's certainly getting the band back together."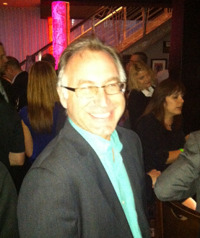 Mike Golaszewski: She is soft spoken,
incredibly talented, and is well respected.

Vein of talent
The chance to work with her old Schwab boss, Goldman, was also a major selling point. Goldman originally tapped Wolfsen for the senior product role at Schwab Advisor Services, a position she held from 2007 to 2009.
Welsh says Goldman was fortunate to nab such tried and true Schwab talent. "He can shorten the runway in getting to know strengths, weaknesses and styles."
Goldman's timing is good, Welsh adds, because both Wolfsen and Clauson have had time to check out other employers in the meantime and find out that they had it pretty good with their old Schwab colleagues.
"I think people look for a [sense of comfort of working with people the know and trust]. The grass wasn't always greener out there. It's the people."
---
Mentioned in this article:
---
---
Share your thoughts and opinions with the author or other readers.
---