News, Vision & Voice for the Advisory Community
Steward Partners Global Advisory will custody all its assets at RJ but won't have to foot the bill for signing bonuses
May 12, 2014 — 6:06 AM UTC by Lisa Shidler
Brooke's Note: There are three factors that make this story jump out a little bit. First of all, you have Raymond James getting in on the ground floor of a roll-up-like venture, assuring a sizable, continuous, knowledgeable and patient source of capital — but without the confusion of actually sharing ownership. Next you have the requisite charismatic and connected figure in Mike Maurer with a clear idea of his recruiting pool. There is also reason to think the recruits may be loyal to him as advisors under a new umbrella considering his previous experience in managing them (so the plan goes). But the kicker seems to be an anti-negative externality of roll-ups — partnership dilution. This Steward venture has set its own ceiling at 60 advisors, with an average of $1 million in production. That suggests that Steward can get to $6 billion or $10 billion of AUA and feel good about itself (and with $60 million or so of revenues, rake it in enough for these folks to pay a few tuitions and mortgages). But partnership dilution won't occur beyond 60 pie slices — nor will the sense of nimbleness and intimacy that attracted advisors in the first place. On the downside, this entity is not an RIA and some of these advisors may wake up one day and wonder why it's not. Still, Steward just may be a big step in the right direction.
Raymond James has executed a complicated deal that involves ponying up millions of dollars for recruiting bonuses to boost former Morgan Stanley branch managers in their effort to win back their former charges to a new company.
The St. Petersburg, Fla.-based broker-dealer is providing what sources claim is tens of millions of dollars to breakaway advisors affiliating with Andover, Mass. based Steward Partners Global Advisory. Steward is a start-up super OSJ (office of supervisory jurisdiction) run by Mike Maurer, founder and chief executive officer, who hails most recently from Morgan Stanley where he was a complex manager. James Gold, another Morgan Stanley alum, is president of Steward. See: LPL adds a $1-billion firm with a family-office mindset and CPA rep base to its growing list of OSJs.
For Raymond James, this creates another way advisors can affiliate with Raymond James while keeping their own identity and creating their own firm. The broker-dealer also gets an inside track with the fertile Rolodex of Maurer who makes no bones about where his recruiting efforts start.
"The people we are recruiting are people our management team has known for years. We've coached their kids in little league and gone to weddings and funerals with them. Many of them we've known for more than 10 years," Maurer says.
He adds that he expects to have $1 billion of assets under the new company's management by June and another $2 billion (for a total of $3 billion) by year's end.
Wrenching decision
On Wednesday, Steward announced that it brought over a $170 million team from Morgan Stanley Wealth Management's Washington D.C. office — The Friedman Wong Group. Rodger Friedman, 57 and Joe Wong, 33, work with about 150 mostly middle class families in the D.C. area.
Morgan Stanley spokeswoman Christine Jockle confirmed that Friedman and Wong are no longer with the firm but declined to comment any further.
Friedman, who started at E.F. Hutton in 1980, thought he was a lifer at Morgan Stanley. But he said over time he realized he wanted something else.
"I thought I'd retire there and we thought long and hard about this change and I prayed on it. We looked at every scenario. We had white boards and flow charts and considered everything and we did this every night for hours on end," Friedman says.
Being in on a ground-floor effort became a deciding factor.
"We loved being part of building something new. I'd rather be one of few than one of many," Friedman says.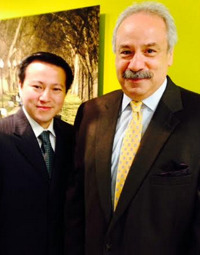 Joe Wong and Rodger Friedman just
left Morgan Stanley to join Steward.

The team feels comfortable with the management team at Steward — many who are former Morgan Stanley alums.
$50-million effort
The veteran Morgan Stanley management team, based in Andover, Mass., plans to concentrate its efforts regionally and cap the effort at about 60 advisors. They're keeping branch managers in every office to provide all of the back-office help advisors need. Also, part owner in the effort is Tony Sirianni, a former Washington Wealth leader based in Middleburg, Va. who recently spun off his own public relations firm – Sirianni Strategy Group — that has Steward as a key client. NFP recently acquired Washington Wealth after it spent less than a year as an OSJ under LPL Financial. See: Revenge of the branch managers: Washington Wealth is rapidly putting ex-wirehouse workers in play nationwide.
But the missing ingredient for Steward was a way to finance the paying of signing bonuses as dictated by the market of broker-dealers that poach each other's talent. Its partners considered all options including private equity and decided it didn't want those kinds of strings attached.
Raymond James has committed as much as $50 million for recruiting efforts aimed at bringing advisors over, according to sources.
Partner in growth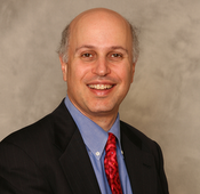 Danny Sarch: I don't think there's
a lot of people like Michael
Maurer. He has a vision.
But Scott Curtis, president of Raymond James Financial Services, downplays that rumored amount. See: With Dick Averitt retiring, Raymond James taps a star from within to take on LPL.
"I don't know where that number came from. We're committed to supporting their efforts in terms of growth," Curtis says. "If they want to recruit and attract successful experienced advisors they have to be able to offer them competitive packages for advisors. They need a partner that not only provided them with back office, compliance resources and the brand name, but they also needed a financial partner to assist them with their growth."
The partnership with Steward and Raymond James is unusual, says Danny Sarch, president of Leitner Sarch Consultants. He recruits for Raymond James and helped it craft its deal with Steward.
"It's practically unique because of senior leadership and that's the truth. You've got to have a vision. I don't think there's a lot of people like Michael Maurer. He has a vision. Not to flatter him, but I don't think there are a lot of people capable of envisioning and executing and having the ability to deliver like he does."
Million-dollar producers
What Raymond James gets in exchange for financing bonuses is a long-term — at least 10 years — exclusive in providing the brokerage and custody services for the assets of Steward and its advisors.
The target advisors at Morgan Stanley and other wirehouses are in the $1-million range of production. Steward negotiated a "competitive" payout rate for its advisors given the expected growth. Advisors are employees of Steward and receive equity ownership in the firm. See: How Washington Wealth is using a million-dollar carrot to lure centers of massive wirehouse influence.
Offering competitive packages is all part of recruiting solid wirehouse advisors, Curtis adds. Raymond James has no ownership stake in Steward.
"Consistent with our practice for experienced, successful advisors who choose to affiliate with Raymond James Financial Services from another firm, we provide transition assistance for experienced, successful financial advisors who affiliate with Raymond James Financial Services through Steward Partners Global Advisory," Curtis writes in an e-mail.
Shared risk
Curtis adds that even though his firm is not an owner of Steward it carries risk nonetheless and has a big stake in the success of his new venture.
"The folks at Steward have personal risk if they're not successful and Raymond James has financial risk if we're not successful. We think given all of the time we've spent with them, this is an educated investment. They've had success and we expect that will continue," Curtis says.
For instance, Joe Piazza originally chose LPL as his partner to rebuild the Robertson Stephens brand and then changed that to go with Fidelity and Schwab. See: As Joe Piazza's 'Robertson Stephens' venture gears up for '$40 billion,' he adds Mercer, Addepar, Fidelity and Schwab and subtracts Fortigent. Washington Wealth finally chose NFP after initially choosing LPL. San Jose, Calif.-based CONCERT Advisor Services has also cast its lot with LPL. See: With LPL as its new BFF, CONCERT seeks bigger game and more RIAs.
Tested structure
Then there are bigger roll-ups, like New York-based Focus Financial Partners LLC and Chicago-based HighTower Advisors, and outsourcers, that simulate some of the roll-up services through outsourcing like San Francisco-based Sanctuary Wealth Services or Dynasty Financial Partners in New York.
While some in the industry compare this effort to HighTower's business model, Sarch, who represents HighTower, feels they two are different models.
One key difference is having the branch manager at Steward, he says. "I like both of these firms, but the only thing they have in common is they're both going after wirehouse advisors and they both have a partnership. For Steward, Raymond James is the platform and HighTower has multiple custodians. For some that's a plus and for some it's not." See: Top recruiter Kevin Geary exits HighTower.
At Raymond James there are types of independent branches where non-producing managers heavily recruit advisors under an RJ affiliation.
"If you think about this structure. It is not new," says Curtis. "When you think about the super OSJ model, this is a bit like that. One of the things we know about these folks at Steward is they've operated the markets where they're recruiting. They've got skin in the game. We took many months working through the specifics of our relationship as you'd expect and we structured an agreement we're really excited about."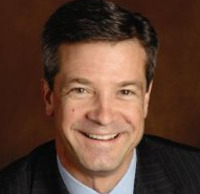 Scott Curtis: This is an educated
investment.
Eye on $1 billion
Steward has branch managers at each location to work with advisors and the firm oversees the compliance needs for advisors. If advisors want to use an RIA, they use Raymond James' corporate RIA.
The effort, which started last September, is gaining momentum. Steward has close to a dozen advisors and the firm is in the process of transitioning $670 million in assets. Steward will likely hit $1 billion of AUA by June with a stretch goal of hitting $3 billion by the end of the year, Maurer says.
Tweeners
It is not surprising that Steward already has takers, given its niche, says Mindy Diamond, president of Diamond Consultants. "It's somewhere between the wirehouses and independent. It's the best of both worlds. They get a single provider in Raymond James and a solid brand name in Raymond James and a competitive payout, equity in Steward and profit sharing. They also get a commitment that Steward will buy their business when they're ready to retire."
Unlike traditional independents, one key difference here is the manager in place at each branch working with advisors, Diamond says. "You're getting more freedom than at a wirehouse, but you're a W2 employee. So, it's really somewhere in between."
The ideal advisor is one with $1 million in revenue, she says. Anyone with $3 million to $5 million in revenue is likely to choose another option.
'Exclusive' club
Any time an IBD opens up a slightly different type of channel it can be ripe for conflict — or cannibalization. So far, current Raymond James advisors haven't expressed any interest in moving to this venture with Steward, Curtis says. See: Elliot Weissbluth pooh-poohs the idea that HighTower faces channel conflict as 'stupid and uninformed'.
"No one has asked to join this group yet, but this group is not as well-known throughout the system. It's pretty small," Curtis says.
Advisors at Raymond James can always request a transfer to another channel and it would need to be approved, he adds.
"It's an option for advisors who are interested in support and resources of a full-service firm which we are, but who want to be part of an exclusive group of high-end advisors. The managers are non-producing and they're advocates for the advisors. There's traction and they're working with advisors who are experienced and have very good reputation," Curtis says. See: This RIA recruited the Morgan Stanley manager who almost recruited him ….
Staying small
One of the key factors in this roll-up is that Maurer doesn't want the firm to grow too big too fast. He hopes to keep it in the Mid-Atlantic region with just 60 advisors or so.
"The advisors we bring on are delegators," Maurer says. "They were in a wire and they can't grow fast enough and they can't recruit. They want to delegate and work with the clients. We're trying to create a culture of connectivity with all of our advisors. We want them to feel like they have a true partnership."
No private equity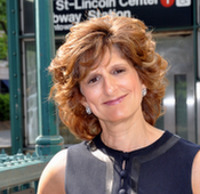 Mindy Diamond: You're getting more freedom
than at a wirehouse, but you're
a W2 employee. So, it's really
somewhere in between.
Steward didn't tap into private-equity funds, instead it self-funded with a generous assist from Raymond James making that possible.
"We are stewards of each other for our clients and to the communities. That means to all of our partners. We don't want to grow that big in terms of advisors — 60 or so. The problem is if you don't have an end number of advisors, the guys who got in early will be constantly diluted [in their ownership stake]," Maurer says. See: RIAs can turn stockpiled private equity cash to clients' advantage and into AUM.
He adds: "What we do is get great leaders — branch managers and complex managers — and help them monetize the experience by helping people they care about the most start something new."
Sarch offers this final word on the matter.
"It's not necessarily a new channel but it's also not easily duplicated. The theory is if you've got a charismatic wirehouse manager, people will follow. I think the Raymond James culture is truly different. Mike Maurer is a charismatic leader and he's got a good following with brokers." See: Why Roger Shaffer happily agreed to become a 'HighTower' advisor without getting paid for his practice.
---
Mentioned in this article:
---
---
Share your thoughts and opinions with the author or other readers.
Lance Cooley said:
August 26, 2014 — 6:54 PM UTC
---
---