Fidelity now has an Office of the Future for RIAs, pre-RIAs and their clients
Part Best Buy, part Google, part Office Depot, the Rhode Island facility has robots, wearable tech and hard floors
'Telepresence' robots allow an advisor to be in two places at once -- at least from the neck up.
---
Jeff Spears
This is genius on numerous levels.
1.) Smaller footprint = lower costs. No need for the 8,00 square feet in a class A building like your OLD firm had.
2.) Leveraging technology allows you to meet when and where the clients and prospects want to meet. Increasing client satisfaction AND lowering T&E.
3.) Gen Y!
Thank you Fidelity
Bill Winterberg
September 29, 2014 — 8:56 PM
You can watch my tour of the Office of the Future with Ed O'Brien here: http://youtu.be/jV20p2vqg7c
---
Related Moves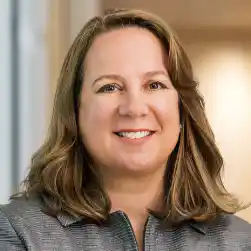 September 8, 2023 at 11:58 PM
---
November 20, 2019 at 10:19 PM
---
---
Mentioned in this article:
Fidelity
Asset Custodian
Top Executive: Sanjiv Mirchandani
---
---