News, Vision & Voice for the Advisory Community
Steve Lockshin lays out his plans for TAMP-like venture and how Michael Kitces, a public critic of the Betterment CEO, very much fits in
April 8, 2014 — 9:39 PM UTC by Brooke Southall
Brooke's Note: It is hard to measure the worth and effectiveness of a financial advisor. But by all the measures known to exist, Steve Lockshin always seems to, cream-like, rise to the top. Ask Barron's, Fortigent people and the SEC people who maintain ADVs. His gift seem to be his ability to handle bringing people, technology, venture capital and paying customers all into one self-sustaining place. His launch of AdvicePeriod and Betterment Institutional, one after the other, are signs that he plans to continue to take risks and put his skills to use. Thank you Chip Roame for bringing this to the fore.
Steve Lockshin has never made his admiration for Betterment a big secret — even when it was not exactly a popular opinion among fellow advisors.
In fact, the founder of Fortigent and Convergent Wealth Advisors liked Jon Stein's company so much that he, like Victor Kiam with Remington, bought the company — or at least became a stakeholder and a rights holder. See: Why Ron Carson brought Steve Lockshin onto his team and how Betterment fits into their plans.
Now Lockshin has let it be known among his fellow alpha dogs of the advice industry at Chip Roame's Tiburon CEO Summit in New York City today (with Lockshin and Stein in attendance) that he is going all in on New York-based Betterment by launching Betterment Institutional, right on the heels of launching AdvicePeriod. It is set to roll out June 1.
"Chip outed me," Lockshin says, adding that he also participated on a panel with Stein who arrived at The CEO Summit from Israel just in time for his cameo.
Lockshin and Stein have long since worked out their own deals.
"I own the distribution rights to exclusively to RIAs," Lockshin says. The deal came about after the serial founder "went to New York and had a couple meeting with Jon Stein and I wrote a big check and started pushing for an advisor solution then pushed it out in 18 months. If you can't beat'em, join'em." See: Betterment's Jon Stein talks human-RIA coopetition but breathes fire about fellow online RIAs.
Custodian disrupter
Betterment Institutional, under the URL, Betterment4RIAs,l is a distinct entity from Betterment and has its own value proposition but with a heavy borrowing of the technology and — needless to say — the Betterment brand. AdvicePeriod LLC, which registered with the SEC in February and, according to its ADV, has zero assets and three employees, is a more conventional RIA for ultra-affluent investors that already has about $2 billion of advised assets in the process of transitioning from other RIAs including Convergent, Lockshin says. AdvicePeriod uses Fortigent. See: An LPL-ified Fortigent bursts back on the scene with new software, new pricing and a surge of growth.
Lockshin remains the chairman of Los Angeles-based Convergent but is poised to service some of his old personal clients there under his new brand. Convergent has $8.4 billion of assets, according to its ADV.
Betterment Institutional sets out to be is a turnkey asset management program, but with an emphasis on the turnkey. A TAMP requires an asset custodian and Betterment Institutional will use one, which eliminates some expense. The assets instead will be held technically as brokerage assets on a clearing platform, Dallas-based Apex Clearing for now.
"This ultimately changes the role of the custodians," Lockshin says. "The custodian won't make money on the trading. They hold the assets but not in the traditional sense." See: Part I: Is the era of the monolithic RIA custodian coming to an end? "I think it'sll cause them to re-examine the original revenue model."
Kitces jumps in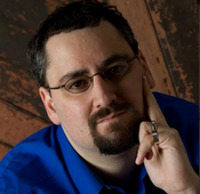 Micheal Kitces: To me the about
face is not mine, but Jon's.
Stein was an early critic of
advisors, and Betterment had their infamous
'advisors as pigs' blog post.
These days, the line of service-to-RIAs business tends to be: "I'm 'TAMP'ier and more integrated than thou; WE are the true end-to end solution."
Lockshin, aware of these blurry lines says he has taken steps to clarify matters, namely by keeping expenses dirt cheap — about 35 basis points all told — and by partnering with 10 esteemed RIAs right out of the gate: friendly ambassadors who will use Betterment4RIAs for younger and/or low balance accounts.
One well-known advisor jumping in with two feet is Michael Kitces who is launching his own venture, XY Planning Network, and will potentially use Betterment4RIAs to underpin it.
There is irony here. Kitces was one of the most outspoken critics of Betterment's founder when Stein made comments that seemed out of touch with RIA reality. The feud, so to speak, between the two was captured by Kelly O'Mara in one of RIABiz's most widely read articles. See: After outcry, Betterment 86's (but not on purpose) a blog post inflaming advisors.
Not threatened
Kitces insists he is not the one changing his tune by partnering with his old faux foe.
"To me the about face is not mine, but Jon's. Stein was an early critic of advisors, and Betterment had their infamous "advisors as pigs" blog post," he writes in an e-mail. See: The RIABiz top 10 industry blogs — and which bloggers they recommend.
"I have maintained all along that Betterment was not in competition with real advisors, and never were. They are simply accelerating the commoditization of the construction, implementation, and monitoring/maintenance of a passive strategic diversified portfolio. Real advisors add value beyond pure portfolio construction already, and those who were constructive passive strategic portfolios with no further value-add for a 1% AUM fee were already in trouble.
Kitces continues: "As [HighTower CEO Eliot] Weissbluth wrote recently, but I wrote two years ago, 'There is a segment of the market that will be threatened by robo advisors — those masquerading as financial advisors while selling higher cost products, and those providing low-cost indexing with relatively higher advisory fees but little value-add.'" See: Why I find the term 'robo-advisor' objectionable and unhelpful.
Kitces adds: "The distinction to me is that Betterment is now recognizing that what they do is merely a PART of the value proposition for real holistic advisors, and a part that in fact supplements and augments advisors (i.e., Betterment Institutional) rather than competing with them. I haven't changed my views; it looks to me like they've changed theirs, as they've come to better understand the landscape they were trying to 'disrupt.'"
'Shockingly low'
But that part that Betterment does is hyper-effective for advisors who are content to invest passively on behalf of clients, Kitces adds. Still, Betterment Institutional, all ETFs for now, will soon likely add actively managed mutual funds to its investment choices.
The CRM portion of Betterment Institutional will likely be handled by WealthBox, Lockshin says. See: VC-backed RIA CRM firm bursts onto the T3 scene looking to knock off Redtail, Salesforce etc..
When you splice it all together, it looks a bit like an Envestnet Inc., Lockshin concedes. But there is also a significant enough difference from Envestnet, Kitces says.
"In terms of the landscape relative to Envestnet, Orion, etc., the difference is that Envestnet brings you a 'marketplace' of sub-advisors, and Orion Advisor Services LLC gives you the tools to build/be your own," he writes. "Betterment brings one particular implementation —- a passive, strategic, continually monitored and rebalanced portfolio, with zero transaction costs and an extremely modest AUM fee along the way — that gets the process out of the advisor's office (and the advisor's technology) altogether. In other words, it appears that for a full Betterment Institutional client, there is no Schwab PortfolioCenter or Advent Software, there is no iRebal or Tamarac, there is no portfolio management, trading, or rebalancing software at all. Betterment Institutional does the whole thing for their tiny 10 bps slice and an underlying Betterment investment management fee that would likely be at 15 bps given the average advisor's client AUM)."
He continues: Cost-wise, it looks like you can be 'all in' with Betterment for under 35bps for $100k+ portfolios (the typical advisor), which includes Betterment Institutional and their technology, Betterment's investment management and portfolio construction and monitoring, and the underlying (ultra-low-cost) Vanguard ETFs. That's a pretty shockingly low cost, when for a smaller advisory firm each of those components (TAMP, investment technology, and underlying mutual funds/ETFs) could cost them 35bps or more relative to their asset/client base!"
Orion responds
Still, there are reasons that some advisors will not want to use Betterment, says Eric Clarke, president of Orion.
"Clearly they have great technology, but they are asking advisors to change the custody of accounts from an existing custodian to Apex Clearing. This will be a challenge.
At Orion we provide our services on average for less than 1.5 basis points, and the advisor can leave the accounts at their existing custodian. At the rates Betterment is charging, I am not sure they will really be disruptive to existing service providers working with advisors."
---
Mentioned in this article:
Kitces.com
Consulting Firm
Top Executive: Michael Kitces
---
---
Share your thoughts and opinions with the author or other readers.
Rick Dude said:
April 9, 2014 — 5:19 PM UTC
This is an interesting move by Betterment. I find it particularly surprising as they had previously held tightly to passive ETFs and now are beginning to flirt with active management.
My firm, QuantAdvisor, has already started doing this as of February 2014. I think there is more than enough business for both firms to exist and thrive.
Stephen Winks said:
April 9, 2014 — 10:06 PM UTC
Lockshin's Betterment Institutional is interesting in that it is addressing institutionalized inefficiencies in advisory services with an emphasis on better managing custodial cost. Not many custodians are capable of serving as a master custodian in a fiduciary capacity. However to address the biggest institutionalized inefficiencies require a more modern approach to portfolio construction outside the use of terribly expensive packaged investment products made possible through inexpensive technological innovation. Not only in massive cost savings are achieved, but the degree of real time portfolio detail managed is greatly enhanced as is the advisor's value proposition. Higher margins at the advisor level are achieved at a lower cost to the consumer. Further professional standing for the advisor and better compensation is accomplished. None of this is possible in a brokerage/custodial format (preoccupation with fiduciary liability and internal technical competency considerations) resulting in a self imposed barrier to entry for b/ds.
Robo advice will openly play the questions of (1) why brokers are not accountable or responsible for their recommendations, (2) why the best interests of the investing public are not allowed to be served by virtue of internal b/d compliance protocol and (3) why "retail investors" are accorded lesser consumer protections than all other investors. B/d and regulator push back on acknowledging and supporting the full fiduciary standing of the broker, creates troubling obsolescence in the brokerage/custodial format filled by next generation Robo advisors either used by advisors or consumer's directly.
The advisor's margins start looking more like that of a money manager, as the advisor is adding the value. Product vendors which by design can not be client specific become commodities.Broker/dealers are simply commodity product platforms that divorce themselves from client specific advice entailing fiduciary duty/responsibility.
Don't discount Robo advice it is the route to scale, expert standing, lower cost, better compensation.
SCW
---
---