Jeff Maurer: At no point did we say let's go hire as many people from GenSpring as possible.
Brooke's Note: There are aggregators, consolidators, serial buyers and roll-ups out there. That's lots of ways to describe acquisitive RIAs. See: Why the term 'roll-up' should stay in the RIA vocabulary. But another term might better describe Evercore — steamroller. It has gotten to $5 billion in a hurry by knocking down some pretty hard targets and flattening competitors in the hiring process.
Call it Jeff Maurer's Southern Strategy — identifying the highest-brow, defection-minded family wealth advisors in the Florida area and ruthlessly poaching them.
The chief executive and founder of New York-based Evercore Wealth Management LLC got his start up north with a similar blueprint when he left U.S. Trust, where he was chief executive, and taking a battalion of fellow U.S. Trust officers with him. See: Evercore is looking to its future after lifting out a huge team of U.S. Trust financial advisors.
Last fall, he lured away Jewelle Bickford from GenSpring Family Offices in a move that, retrospectively, looks like a precursor to this one. See: A $4.7-billion RIA-under-investment-bank in NYC softens its macho edge by headhunting a top woman from GenSpring.
Now, GenSpring and its parent company, SunTrust, has yielded three more advisors who will join Bickford at Evercore.
Yet, appearances aside, Evercore did not set out to gore GenSpring, says Maurer. "At no point did we say let's go hire as many people from GenSpring as possible." See: How being a $19-billion family office roll-up owned by a bank finally caught up with GenSpring.
Live from Tampa
While Maurer says the firm has no "pins in the map" about where it wants to open new offices, it's a poorly kept secret that Florida is an RIA magnet and that Evercore is no exception. See: In a triple merger, fast-growing Florida RIA scoops up an LPL advisor and a fellow asset manager to double firm size.
Florida is one of the fastest-growing markets for financial advisors as rich East Coasters and Midwesterners and Canadians retire to the state and younger wealth follows. That factor has combined with a rise in housing prices to spur a financial boom that is making advisors salivate. Maurer hopes that the three hires will successfully use their connections to build an entirely new business — since they all are bound by non-solicitation agreements — in the emerging market. "We can cover the whole state from Tampa," says Maurer.
But even with all that local talent, Maurer may face a tougher road in Florida than he has in other markets, according to Robert Isbitts, founder of Sunrise, Fla.-based Sungarden Investments Research.
Back-home ties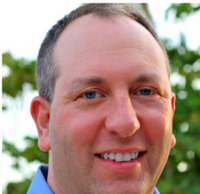 Rob Isbitts: The sad fact is
that brokerages are better known than
RIA firms down here … despite
some strong efforts from the RIA
industry.
"The sad fact is that brokerages are better known than RIA firms down here," he writes in an e-mail. "This is the case despite some strong efforts from the RIA industry, its advisors and independent custodians who support them."
But Maurer is betting that the company's national brand and its $5 billion under management will combine with local talent to attract Floridians and their assets.
The challenge is that newly arrived residents often bring with them connections to old-school brands and firms from back home. Evercore will have to be a little bit old school (with proprietary productions, a founder from U.S. Trust and a New York headquarters) and a little bit of RIA to attract the storied old money and the hotshot new money. See: Family offices are facing frustration as 'prima donna' sales stars prove to be in short supply to handle like clients.
Enter, noisily
Julio Castro and Michael Cozene have left GenSpring and joined up with Arthur Noderer, who departed SunTrust Bank, to launch a new Evercore office in Tampa, Fla. two weeks ago. Evercore is owned by Evercore Partners Inc, a 900-person New York-based investment bank. Though the three did not work together as a team at GenSpring and SunTrust, they did know each other. "We're all friends," says Castro.
All three men have worked for over 25 years in wealth management or investment strategies. Before moving up through the ranks at GenSpring and SunTrust, they each also had their own local clients. It's these connections and their various work in the community that they're hoping will create a funnel of potential clients for the new office.
But other advisory firms have met their Waterloo in Florida, Isbitts says.
"I liken this to what I observe with the South Florida pro sports teams. A team that has existed for 20 years down here still grapples with the fact that so much of the population moved here from somewhere else, and strong loyalty still exists toward their old teams," says Isbitts. "So when a New York, Boston or Chicago team comes into town to play, its almost as noisy when they score as when the home-team scores. These things take time, more time than some firms are willing to commit to get and stay entrenched in South Florida."
Evercore's press manager, Aline Sullivan, says that the company's national presence — with headquarters in New York and offices in Los Angeles, San Francisco, and Minneapolis — combined with the local knowledge of the three new hires, will give it a leg up. That's an advantage over GenSpring and even other GenSpring offshoots like Mel Lagomasino's W.E. Family Offices in Miami, who got to Florida first. See: One special GenSpring spin-away (the old chief's new venture) is thriving as a $1.6-billion RIA and using a retrofitted stock broker's trick.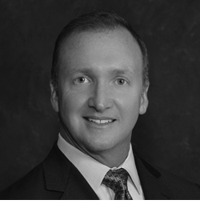 Michael Cozene will join Castro and
Arthur Noderer in a new office
in Tampa.
Proprietary edge
On the surface, Evercore — founded in 2008 by Maurer — looks very similar to GenSpring Family Office. Both have bank connections; both serve ultra-wealthy families. But here's the key difference: Evercore is attracting advisors and GenSpring is losing them. See: Former U.S. Trust CEO leads his RIA to the $4.5 billion mark — and gains a Left Coast presence — acquiring $645 million Mt. Eden.
"Our firm does a couple things very different from GenSpring," says Maurer.
Most notably, Evercore primarily uses two proprietary products combined with outside managers to fill in gaps. Maurer argues that this makes the firm more efficient and able to charge lower fees as Evercore is able to keep all the money they would otherwise had paid for products themselves.
It's a plan that seems to be attracting advisors. Last fall, Jewelle Bickford joined Evercore from GenSpring, which paved the way for more advisors leaving the family office. While Castro says he can't comment on any discussions he may or may not have had with Bickford, Maurer credits her with helping to attract the newest additions. "We ended up on their radar screens," he says.
Equity and access
Maurer believes there's another enticement Evercore offered to attract these advisors and two dozen others in the firm's first five years: The company is partially owned by a larger investment bank, Evercore Partners Inc., with an affiliated trust company, but partners at Evercore Wealth Management still own equity. There are now 27 partners, counting the three newest additions.
"It's compelling for prospects," Maurer says, that they'll be able to gain equity in the company, but also have access to a larger institution's resources.
It's also a little confusing. The 27 partners currently own 49% of the firm, with the bank owning 51%. In five years, however, the bank will own 75% of the RIA, but "by then we expect to be even larger than we are today," says Maurer. See: Enter the deal makers: RIA M&A firms are hiring furiously — even without a deal boom.
The plan has always been to slowly move majority ownership to the bank, allowing the firm's partners to retain some of the "sweat equity" they put in, says Maurer, while, at the same time, avoiding the possibility of having to go out and look for a buyer at some point in the future.
"We think it's a very well-designed plan," he says, though it does leave ownership stakes slightly unclear in the meantime.
Tropical roots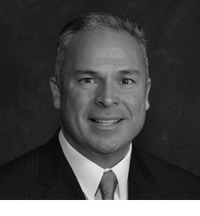 Julio Castro: I wanted to get
back to my roots working directly
with clients.
The new Tampa office opened on April 7 with support staff to be built out over the next few months, says Maurer. Evercore doesn't intend to poach advisors to flesh out its five existing offices, he says, and will let them grow "organically." But Maurer will be on the lookout for places to open new offices, which will likely mean taking entire teams or advisors with existing books from other firms.
"We continue to be on the quest to find new talent," he says.
Castro, 46, who led business development for GenSpring in Florida and was a member of the firm's national leadership committee, says he had been searching for new opportunities.
"I wanted to get back to my roots working directly with clients instead of being a manager." See: Evercore makes a wealth management hire from Goldman Sachs who's fluent in investment banking.
As he looked around, Castro considered career options from large banks to small boutique shops. "Some of the choices that we could have gone to have lost some of that objectivity," says Castro. A move to Evercore would enable him to work directly with clients and offer objective advice. He says he has no concerns about that objective advice being compromised by the firm's proprietary products.
Michael Cozene, 46, also led wealth planning, business development, and family office services for ultrahigh-net-worth families in Florida while at GenSpring. Arthur Noderer was an investment strategist for SunTrust Bank for 18 years.
Rich (and slightly less rich) welcome
And, Castro says, while Evercore also focuses on the ultra-wealthy, the office be able to serve a wider range of clients — both richer and poorer — than they could at GenSpring.
But, they'll still face an uphill battle in Florida, where the big wirehouses and brokerages are much more well-known. See: In a triple merger, fast-growing Florida RIA scoops up an LPL advisor and a fellow asset manager to double firm size.
Affinity rules
Isbitts says he's managed to build a business by building an honest reputation and a team that attracts clients. That's what the new guys on the block will have to do too, since — in the end — any crowded growing market will really be won by those with the best and most connections to potential clients.
"At the end of the day, the person has a lot to do with who investors feel comfortable working with. Since this is a very entrepreneurial area, it would follow that business owners like to affiliate with other business owners, so smaller independent investment firms can make an impact."
Meanwhile, Maurer points out that this is hardly his first Florida alligator hunt.
While he was at U.S. Trust, the firm had five offices in Florida and he believes that Evercore can follow in those footsteps.
"We have all the capabilities and the needs are still there."
---
---
---