Dave Welling accepts congrats from Gov. Rick Scott in Florida for creating a mini-Silicon Valley in Jacksonville.
Brooke's Note: My big-time journalism career started out in the York, Pa. bureau of the Harrisburg-based Central Business Journal. Nothing terrrrribly exciting happened there most of the time but one time (about 1994) it did. York County got into the war for the East Coast expansion of Starbucks — namely a giant roasting facility. The Starbucks people came to town, got wined and dined, and showed modest interest. But before they could beat it back to Seattle, it snowed. This gave the Yorkies another 24 hours to bang on the Starbucks people and the rest is history. I loved being downwind of that coffee building. That Advent of the very cool San Francisco headquarters is experiencing a case of Jacksonville-envy and that the RIA business is now part of business development hoopla that involves the state's governor is a sign of the times. But, as my Starbucks experience demonstrates, stranger things have happened.
By Bay Area standards, Advent Software is a small, low profile and outside-Silicon Valley firm while Apple, Google, Yahoo! and Cisco Systems set the standard for brands and brawn.
But in Jacksonville, Fla., the San Francisco-based portfolio accounting software maker for advisors is a technology darling — and it is growing like wildfire. In a state whose economy is known best for waffle houses, Mickey Mouse and Miami Vice, the idea of a few hundred well-paying technology jobs is headline grabbing.
Indeed, Advent Software is using its foothold in Jacksonville as a foundation for a new round of growth. The quality and quantity of growth was enough to attract Florida Governor Rick Scott; Jacksonville Mayor Alvin Brown to a press event held at Advent's Jacksonville offices celebrating the business development deal. In addition, JAXUSA Partnership, Enterprise Florida, CareerSource Florida, the Department of Economic Opportunity and the University of North Florida sent representatives.
Ten RIA clients were in town for Black Diamond boot camp training and got to witness the big day. See: How Black Diamond is working out — or not — as Advent's agent of deliberate cannibalization.
The appearance of dignitaries represents the culmination of a deal between Advent and Florida whereby the San Francisco-based software maker promised to bring new jobs while Florida provided tax incentives.
Creating energy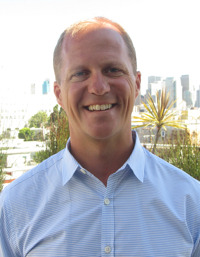 Dave Welling: You want to work
for a company that's running out
of space.
Advent has built its presence in Jacksonville to 145 people since buying tech rival, Black Diamond, which has been based in Jacksonville since its 2003 and was founded by Reed Colley. Advent now plans to add 125 more employees in the coming year. See: Reed Colley steps down from executive-level duties after selling Black Diamond.
Most Advent additions are and will be tech and client-support jobs along with a handful of managers.
"You want to work for a company that's running out of space," says David Welling, senior vice president and general manager of Advent's Black Diamond Business. "It creates energy in the company."
Quality of beach
According to a local Fox News affiliates clip, the average Advent-Black Diamond job in Jacksonville pay $67,000 — a detail that Welling allowed was somewhat troubling because the staff misinterpreted it. Existing employees paid below that cited amount began to think that new employees were given sweeter deals. "Averages can be misleading," Welling says. See: Black Diamond blows the lid off asset growth in Dave Welling's first year in charge.
Indeed, the perk for many Advent employees in Jacksonville are low real estate costs, a beach 10 minutes away and a short commute, or in other words the ability to "build a life," Welling says.
The perk for Advent is the labor supply. Merrill Lynch and Deutsche Banc both have large presences in Jacksonville and the talent, including some CFAs, associated with them is often a great fit for Advent.
When Advent planners looked around for cities to expand to, they considered Austin, Texas; Charlotte, N.C.; and Toronto.
"Jacksonville kept popping up as the no-brainer," Welling says.
---
---
Mentioned in this article:
SS&C Advent
Portfolio Management System
Top Executive: Robert Roley
---
---
---