Joel Bruckenstein: When you're strong you can afford to overpay a little bit.
Brooke's Note: When we originally wrote about Morningstar's purchase of ByAllAccounts back on April 1, we did so without being able to connect with Joe Mansueto and without being able to talk to experts about whether he made out well on his purchase. See: Why Morningstar's purchase of ByAllAccounts might be a bigger deal than its paltry $28-million price tag shows. We have since reached the esteemed chief of Morningstar and hopefully we make it clearer here about why Mansueto did what he did and paid what he paid — though he declined to comment on the latter point.
"I'll be honest. When I first heard the pitch, I was skeptical. Other industries have solved this data aggregation challenge. As I dug into it I realized it's a hard problem to solve in the financial advisory industry and it hasn't really been solved from the wirehouses on down. It really takes some special sauce and tech know-how and it really looks like they have market leadership. You can't just get a bunch of engineers and throw them at the problem. You need to have been around the block and seen a number of types of transaction types. That gave me confidence as an investor [in ByAllAccounts]."
No, these are not words spoken in 2014 by Morningstar Inc. chief Joe Mansueto in the wake of plunking down $28 million in hard cash to buy ByAllAccounts Inc.. Rather these were the words that Skip Besthoff, general partner of Castile Ventures, spoke in 2010 to explain why his firm paid $5 million to buy a stake of ByAllAccounts. At that time, ByAllAccounts had established a good foothold with retail investors but believed it could expand to institutional accounts by investing at least a portion of the fresh $5 million in a partnership with SmartStream, a company that reconciles data for big companies like BNY Mellon and State Street that serve institutional investors. See: ByAllAccounts scores another round of venture capital by dominating niche.
ByAllAccounts' data is today available through the SmartStream TLM platform, according to Morningstar.
Nobody does it better
Yet the thinking of Mansueto about his company's purchase of the aggregation software firm is reminiscent of Besthoff''s.
"Nobody does [aggregation of financial data] at the transactional-level detail," Mansueto says. "ByAllAccounts is the clear leader." See: Tech Review: ByAllAccounts has built its company brick by brick and the result is a solid product.
Indeed, the Woburn, Mass.-based technology provider, with its 60 employees, has built a network of more than 2,100 clients, 4,300 custodians and 40 platform and service providers. Clients include independent financial advisors, asset managers, wealth managers/family offices, trust companies and broker-dealers. More than $730 billion in assets currently moves daily through the ByAllAccounts aggregation engine.
But industry observers say it is both reassuring and troubling that ByAllAccounts is still justifying its existence based on its technology and its presumed potential rather than based on revenues.
Above retail?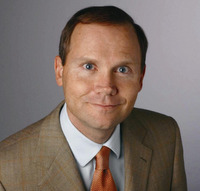 Joe Mansueto: It's a statement we
believe aggregation [will only grow in
importance].
The potential that Morningstar sees is similar to the the old Castile concept: The ability to bring ByAllAccounts to a broader market. In Morningstar's case, that broader market is roughly defined as untapped international markets and the Chicago-based fund tracker's own rich trove of clients and potential clients. Morningstar sells localized versions of its products for investors in Asia, Australia, Canada, Europe, Latin America and South Africa.
But Morningstar's decision to pay up for a company presumed to be struggling financially still mystifies observers.
"On the face of it, it looks like they overpaid for it," says Joel Bruckenstein, software reviewer and producer of the T3 conference series. He reckons the price would have seemed about right closer to $15 million.
Bruckenstein bases his opinion on data points he gets from other off-record sources. "It remains to be seen whether they'll get a return on investment. I'd say it was a calculated risk." See: Why Morningstar's purchase of ByAllAccounts might be a bigger deal than its paltry $28-million price tag shows.
Still desktop-bound
One of Morningstar's calculations is that financial advisors will continue to need to offer the kinds of wealth-management services that take a broad view of client assets — namely managing, or at least offering guidance, on assets held away. "It's a statement we believe aggregation [will only grow in importance]," Mansueto says. See: A former exec of a Swiss private bank offers his insights into the country's wealth management business and what innovations could redefine it.
Specifically, the By AllAccounts technology will be brought to bear on Morningstar Office, which is currently used by about 4,000 advisors at 2,800 firms. See: Review: Morningstar Office's web-based platform combines research, advisor tools.
Though that technology has a big following — right up there with Schwab PortfolioCenter and Advent Software — in terms of sheer numbers of users, it has gained less of a following with the big firms. One reason for that lack of comparable growth to say, cross-town rival Envestnet | Tamarac, or cross-prairie rival, Orion Advisor Services LLC, is that Morningstar Office remains largely confined to the desktop — and lacks a killer differentiating advantage.
Fully developed held-away assets
Mansueto allows that his firm will use ByAllAccounts to make Morningstar Office stand out from the crowd. "We can embed it more deeply," he says. Morningstar is also working to get Office into the cloud, i.e. delivered over the Internet. That advancement is not likely to happen until at least 2015, he adds. See: Review: Morningstar Office's web-based platform combines research, advisor tools.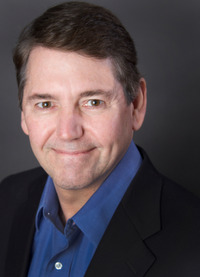 James Carney carried the torch of
ByAllAccounts for 15 years — an
eternity in tech start-up time.
"Eventually that's where we're headed. It facilitates a complete picture of held-away assets," says Mansueto.
Forever, in tech years
But if observers who claim to be privy to ByAllAccounts listings and general knowledge of the company are to believed, ByAllAccounts may never have earned a dime, which may have worn down the will of its management, led by its former chief executive, James Carney, to soldier on in cash-burning mode. He carried the torch of ByAllAccounts, founded in 1999, for 15 years — an eternity in tech start-up time. See: ByAllAccounts doubled advisory assets aggregated to $400 billion in 2011.
Bruckenstein agrees that it's possible that Morningstar could do more with ByAllAccounts than its former owners and investors.
"Morningstar does still have a really great brand name …. When you're strong you can afford to overpay a little bit."
Indeed, Morningstar has a market cap of about $3.4 billion based on its current stock price of about $74 a share. A Reuters investment profile lists it as having $200 million of "cash and equivalents" as of Dec. 31, 2013.
The bad news is that its current stock price is still in the same trading range as late 2007-early 2008 and its earnings per share have been relatively flat the past few years. See: Morningstar takes a big stake in a startup gunning to be the Bloomberg for RIAs.
Of course, that lack of dynamic growth may explain why Mansueto is willing to risk $28 million to acquire a green new pasture of data related to financial advisors — without betting the farm.
---
Related Moves
February 28, 2020 – 11:09 PM
---
---
---
Mentioned in this article:
---
---
---
http://doska.freedom-vrn.ru/tools.php?event=profil
Many people use alcohol together with other prescription drugs (hashish, amphetamines, and so on) as libido enhancers. Absolutely, as soon as the handle facilities of her brain are turned off, a lady turns into an outrageous animal lusting for sex only. On the other hand, these experiments are believe that it or not when compared to the common sexual abuse and after that any forcing or fooling into consuming of these 'aphrodisiacs' is identified by legislation just like a rape.
Pete Giza
Brooke,
Having known James Carney since the late 80's I'd characterize him as a tenaciously successful entrepreneur and BAA's deal with Morningstar is further proof of that. I still believe that M* got a good deal and will leverage its investment appropriately if they don't over price it; and I emphasize investment not a mere purchase.
The very thing that plagues this industry is behind the negative tone of the value of this deal. I am sure I will take flames for this however; generally speaking, this industry is cheap and highly distracted. We should rename ROI (Return on INVESTMENT) to ROS (Return on SPEND). On the one hand we will download apps and play with them incessantly to solve little issues because we didn't SPEND much. Eventually we tire of them like a cat with a dead mouse and drop them on the floor. All the while we're looking past larger issues that can be solved with greater INVESTMENT but with far greater return.
M*s acquisition is an investment that will take time to nurture and fold into its infrastructure as with any acquisition. However M* is in the data business as is BAA so it's a natural marriage. Perhaps this is a rash statement but I don't see that acquiring BAA is that important to M*s plans for web versus desktop positioning – its apples and oranges. BAA represents additional core value to what M* already provides to the industry.
Assuming a conservative approximate 1.5MM accounts under the BAA platform, M* paid $1.60 per account amortized over 12 months while the published cost for BAA management is $6 per account. Even if the numbers are flat the extended value and ROI provided by expanded and upscale services such as reconciled aggregate and PE data are substantial. M* has the market presence and the power to bring BAA to the next level and bring it to ubiquity.
Our industry needs to think ROI not ROS. I've said it before – there is a reason that far and few companies in this market receive venture capital and it has a lot to do with spend versus investment thinking.
And finally I just have to say that "industry observers say[ing] it is both reassuring and troubling that ByAllAccounts is still justifying its existence" is like the weather person saying it's going to be sunny with a chance of rain. It is a FAIL on our part if we are still trying to figure out if automation has to justify its existence in a highly data-centric industry.
Pete
Pete Giza | VP Business Development | WealthSite Inc. | www.wealthsite.com | 603.244.1288
Brooke Southall
Thanks, Peter. Good thoughts.
Brooke
http://www.fsienergy.com/projects.html
The objective of the text is always that may well make it easier to continue to keep the massive picture of obtaining 6-pack abs. Briefly, to acquire 6-pack abs, it can be essential to have slimmer and acquire your abs' musculature. This really is achieved by strategy for training and diet plan. The subject of vitamin is included extensively elsewhere to the online: I will not delve inside of it. Training-wise, to make 6-pack abs, you might really have to combine cardio train, weightlifting, and belly physical exercises. The three are crucial, in addition to to essentially get results you might want to do the 3. Cardio permits you to slimmer, that's necessary if you'd like your abs to exhibit. Weightlifting allows you to slimmer, also, by rising your resting metabolic fee and the amount of calories you burn at leisure. Excellent weightlifting plans for physique fat loss are additionally accessible elsewhere online. I love to recommend Lyle Carl's junior Supreme Weight loss system 2. (which combines vitamin and practicing superior results: finest for extreme students) and Craig Ballantyne's Turbulence Training (that one is extra newbie-enjoyable). Lastly, belly workouts are wished to define your abs and gives them the 6-pack look. Easy ample? OK, let us get serious. Cardio consists of prolonged, sluggish cardio and interval training workouts. To obtain 6-pack abs shortly, the top way will be to complete both equally. Considering that interval training is preferable to extended, gradual cardio, should you are short promptly, do interval training only. Belly workout programs could be divided consistent along with the specific area installed the concentration on. All workout routines activate the whole abdomen, on the other hand each and every targets a particular space more than other individuals. They are going to place the aim on prime in the and middle abs, the decrease abs, or even the facet abs. Wherever will we move from there? Nicely, to summarize, to acquire 6-pack abs you'll need balanced diet regime (covered elsewhere) and efficient training (which includes cardio, weightlifting, and belly workout applications). Cardio comprises lengthy, gradual cardio and interval training workouts, whereas tummy workout routines can concentrate to the upper and middle, decreased, or side abs. The net has numerous superior will cause of knowledge on these things-I talked about some. Having said that seeking the net is admittedly a hassle. While in the event you value your time and effort, want leading high-quality directions, and would like to acquire 6-pack abs sooner slightly than later on use a appear inside my 6-pack abs solution below. It will get results-guaranteed.