Cathy Clauson will act as the connective tissue between sales and the C-suite.
Brooke's Note: I have yet to meet anyone who worked for Schwab Institutional, especially during about the 1995-2005 decade, that doesn't long to recreate what the company had going on then with RIAs. The San Francisco RIA custodian enjoyed the delicious admixture of inventing a business, perfecting a business, ruling a business and delivering well on a promise of service to a business. What's great is to see that many of those people like Dave Welling, Bob Oros, David Canter, Jeff Roush, Chip Roame, David deVoe, Tim Welsh, Lucy Carrico, Kelli Cruz and Mike Golaszewski have carried that magic forward into new careers that well serve financial advisors. Charles Goldman and Cathy Clauson both fit into that category of ex-Schwab personnel who are still hungry to grow the RIA business in a way that is downloaded onto their hard drives, emblazoned in their souls — and grow personally in the process. That they have teamed up seems to be promising for both of them and for AssetMark.
When David S. Pottruck made the mind-boggling decision to buy U.S. Trust in 2000 on behalf of The Charles Schwab Corp. — of which he was then co-CEO — somebody had to find a way to take the dusty old-money wealth manager's capabilities and package them for RIAs.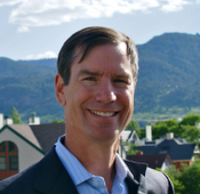 That thankless task fell to a young Schwab executive in her early thirties named Cathy Clauson, someone who had been a Schwab tele-broker in a call center only seven years before. See: U.S. Trust advisor joins an RIA after surviving the firm's sale to Bank of America.
Now, Clauson's smarts and versatility have made her Charles Goldman's first big public hire since he took over as chief executive of AssetMark Inc. in January. See: Gurinder Ahluwalia to step out, Charles Goldman steps in, as AssetMark CEO. The Concord, Calif.-based TAMP reported the news yesterday. Clauson has been on board since Monday in the newly created position of director of sales strategy, operations and administration.
"She worked for me for many years in many jobs. I have a good deal of trust and respect for her," says Goldman in a statement. Clauson worked for Schwab from 1992 to 2011. Goldman's Schwab career spanned from 2001 to 2008, including his last two years as head of the RIA business.
Translation: Clauson's back to doing all the things at the RIA custodian and turnkey asset management program that nobody else is sure how to do.
Helium ideas
"She knows how to plow through the operational details and she can manage the exceptions," says Tim Welsh, president of Nexus Strategy LLC, who worked with Clauson at Schwab.
"Cathy was awesome at doing that."
Clauson, who lives local to Concord in the East Bay, reports to Dan O'Toole, senior vice president, national director of sales and consulting.
She alludes, in a prepared statement, to the importance of applying a nimble approach at her new $22-billion AUM firm.
"In an increasingly competitive environment, AssetMark's ability to evaluate and respond to market opportunities is a key component to its success," Clauson says.
Translation: Clauson will act as the connective tissue that links the 100-person sales department of AssetMark to executive management. The overarching purpose is to be sure that AssetMark fulfills its promise of filtering ideas up from advisors to develop the right products — rather than having a top-down approach. See: Charles Goldman speaks from the CEO Summit hotel about what he didn't see coming at AssetMark and how it changed his life.
In their shoes
The greater "sales" effort at AssetMark includes 50 external sales people working with advisors in their offices, 40 internal sales people supporting the outside force and 10 practice management people. The 40 internal sales people report directly to Clauson.
Clauson served most recently (Nov. 2011-Sept. 2013) mostly as vice president of advisory sales at Advent/Black Diamond. See: A blessing from Charles Goldman helped seal the Advent-Black Diamond deal
One of her bosses there, David Welling, senior vice president and general manager of Black Diamond, has high praise for her.
"Having worked with Cathy for several years in multiple roles she possesses a rare talent of combining the experience of leading large, complex initiatives, and product teams with the pragmatic reality of what it's like to walk in the shoes of a sales person and, even more importantly, the realities that her clients face every day. Cathy's talents can help build a bridge between sales and the home office that would position them well to execute on their vision."
Goldman adds that Clauson's ability to roll with punches was tested right away: This week the company is having its national sales meeting with the entire force on hand in Concord.
---
Related Moves
---
September 10, 2019 – 10:52 PM
---
---
Mentioned in this article:
---
---
---
Stephen Winks
April 25, 2014 — 10:04 PM
"Clauson's back to doing all the things at the RIA custodian and turnkey asset management program that nobody else is sure how to do."
True, but the devil is in the details.
The simple reason why Cathy is effective at doing things that nobody else knows how to do, is that she (a) has the uncommon scope of duty and the latitude to execute unprecedented in a brokerage or custody format, ( b) she can easily leverage the cultural inhibition and technical incompetency of the brokerage and custody format to support advisory services that thwart innovation in the consumer's best interest and the professional standing of the broker and the RIA as well, Institutionalized inefficiencies in advisory services must be directly addressed to advance fiduciary duty and the loss of trust and confidence of the investing public. Advice must be actually acknowledged and supported if fiduciary liability is to be managed and the RIA achieve professional standing.
Cathy will quickly learn that (a) only through prudent process (with an audit path to statutory duty documented and authenticated) can expert standing be perfected and scale achieved so advisor gain control over their value proposition, cost structure, margins and professional standing, (b) a more modern approach to portfolio construction is required which shifts emphasis to prudent process and addressing and managing investment and administrative vales in the client's best interest away from product distribution in the b/ds best interest around which the brokerage industry is built . (c) industry redefining disruptive innovation must be reconciled with AssetMark's existing business mode in its transition from an expensive advice product which is sold by brokers in the b/ds best interest to a expert prudent process managed by advisors in the client's best interest? Will the Asset Mark investment managers sell their intellectual capital divorced from expensive redundant account administration that adds no value, at far lower cost and far less administrative duties—thus making fiduciary standing possible by virtue of (i) the electronic management a far higher degree of portfolio detail, (ii) in real time, (iii) with no investment minimums, (iv) through the introduction of technological advances and more modern and less expensive approach to portfolio construction? Is this even possible in an existing business which would render packaged advice products and its limited advice obsolete? It is no question that modernity, professional standing and streamlining cost is the right direction, even for enterprising investment managers who will outdate the old, expensive and ineffective product distribution model that can not achieve individualized required by statute.
My guess is this level of disruptive innovation wins impressive market share in the client's best interest, and supports professional standing of the advisor at lower cost to the consumer and better advisor compensation. It is not a question of what to do, it is a question of leadership and the latitude to execute.
Let's root for Cathy, she has the latitude to execute at the moment, can she rely on that to fully execute the promise of advisory services?
SCW
Jim Hazeltonski
I don't know the woman but c'mon, has she cured cancer?
Mike Golaszewski
April 25, 2014 — 11:14 PM
I have worked besides Cathy in various capacities since the late 90s (in fact, our affiliation began many years before the acronym "RIA" even existed). She is, in a word, amazing: a great leader, a skilled executer, and a close friend and confidant. She's also damn smart—you'd be challenged to find somebody with more knowledge about the intricacies of our industry than Ms. Clauson. Not to mention that she can can get things done.
Her arrival—along with the leadership of Charles Goldman (another one of the sharpest and most inspirational leaders I've had the privilege of serving under)—portends great things for AssetMark.
I am extremely excited for her and wish her the best of luck in her new role. Go Cathy!!!