Steve Anderson became RIABiz' top Q1 newsmaker when he announced his firm had 'fired' $25 billion worth of 401(k) clients.
Brooke's Note: We try not to be sensationalistic. We try never to be boring. We try to inform. We try not to deliver a bunch of data. We try to make all of our content relevant to RIAs. But we also try to realize that RIAs have broad interests that can't be pigeonholed. When we look back at our top articles, we're always as surprised as anyone by what the numbers tell. We're not surprised by the one denominator common to all — storytelling, complete with villains, heroes, tragedy and triumph. When we stop telling stories, start sending us greater quantities of hate mail to our complaints department.
We ran this article in January and RIABiz readers are still clamoring for details about Nicholas Schorsch's trajectory-changing purchase of independent broker-dealers First Allied Holdings Inc., Cetera Financial Group and J.P. Turner & Co. See: Why exactly Lovell Minnick sold First Allied about five years ahead of plan. The chairman of New York-based RCS Capital Corp. seems to be taking the financial advisory business back to where it came from — into the land of cheap distribution for expensive financial products. And the move comes at a time when big names in the business like LPL Financial and Raymond James are rushing in the opposite direction.
Brooke's Take: This article called attention to an IBD holding company that was being reinvented by an ex-wirehouse chief using private-equity cash being acquired for more reinvention by a product guy. It captured all varieties of trends and countertrends and the fascinating and unforeseeable effect of big personalities, like that of the attention grabbing, but little understood, Schorsch. See: Nicholas Schorsch explains why buying Cetera makes him a white-hat magnate in a black-hat world.
RIABiz takes pride in our breakaway stories and we've certainly run our share of them. One occupational hazard of that policy, however, is hearing — and rehearing — canned comments about advisors' impetus to transition to independent practice. Candid comments, on the other hand, resonate with readers and that's what we got in spades when three career Portland, Ore-based advisors walked away from Merrill Lynch.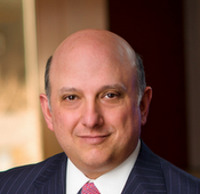 Nicholas Schorsch's trajectory-changing purchase of three
independent broker-dealers caught readers' eyes in
January.
Brooke's Take: This article captured an important nuance of employee-advisors leaving their jobs to start RIAs. It's no longer enough for wirehouses just to be lovable. They need to have a bigger value proposition than RIAs. See: What is the value proposition of a financial advisor — and how is a budding RIA culture upping the ante?.
Brooke's Take: Sometimes it seems like Addepar's journey in the RIA business has been like a magic carpet ride of money, brains, youth and young glamorous clients — like Mark Zuckerberg. But we have also looked out for signs that this company might apply some more down-to-Earth management to consolidate the gains. This article effectively captured that attempt at metamorphosis.
Technology decisions are often among the most tortuous that RIAs make given the sticker shock and the often-vertiginous learning curve involved. It's rare that we find an RIA who is 100% happy with its technology and this story spells out exhaustive problems that can occur in trying to get it right. See: How I picked technology — from Black Diamond-in-SSG to Dudamobile — to use in my startup RIA.
A case in point is a Portland, Maine-based RIA we wrote about in January with $350 million of assets under management, which launched a revised business plan that entailed going after ultrahigh-net-worth investors and which knew that that bigger fish demanded a bigger lure — namely a higher-touch approach that encompasses the emotional and asset-related demands of monumental wealth.
Salesforce's web-delivered presentations and demos were impressive, and Portland Global bet that the San Francisco-based CRM giant would be both state of the art and well supported long into the future. But after spending a hundred hours or more on the software the RIA encountered daunting challenges.
Brooke's Take: Sometimes the story of a big corporation is best told by looking at one case under the microscope. Sanders Wommack did that here with SalesForce intersection with an advisory firm in his home state of Maine.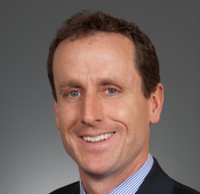 Fidelity Institutional's Mike Durbin sees rogue
upsurges in the RIA tech-innovation arena.

Sometimes it's necessary for everyone in the industry to pause from the day-to-day craziness and ponder the big-picture issues. Sanders Wommack did just that in this piece with the help of top industry honchos like Fidelity Institutional Wealth Services' Mike Durbin, who believes that technological innovation in the RIA industry is in peak form and is popping up everywhere — not just from the now-pregnable bastion of Big Custody. See: Part I: Is the era of the monolithic RIA custodian coming to an end?.
Brooke's Take: In the RIA business it sometimes seems that both everything and nothing are new. So an article that can make sense of true trends is helpful to us all. This article benefited both from the quality of the sources and from the fact that writer Sanders Wommack paid house calls to most of the experts involved here to really capture their thoughts. In other words shoe leather, train rides and the reading of a map went into the writing of this piece.
When Fidelity Investments was cleared by a U.S. Court of Appeals of breaching its duty on "float" rates it charged on 401(k) plan assets, it made headline news in all industry publications. But we spelled out the details of a very complicated case comprehensively and with clarity. After publication, we received e-mails from industry sources stunned that our reporting suggested that Fidelity got off scot-free and wondered if we'd gotten it wrong. We don't think so. One thing's for certain — this case, and the underlying issues it encompasses — isn't going away. There are more 401(k) lawsuits in the works that we'll continue to watch carefully. See: What a wave of 401(k) lawsuits tell us about what RIAs really need to worry about.
Brooke's Take: The 401(k) business is defined by its stringent fiduciary rules but perhaps even more by how those rules get enforced. That means that when a 401(k) ruling comes down it takes on a significance exponential to its immediate legal stratosphere. That phenomenon is particularly true when Fidelity's name shows up on the legal documents.
RIABiz readers know a big deal when they see one so it's no surprise that they clicked en masse in January when Charles Goldman took the reins of AssetMark Inc., the Concord, Calif.-based TAMP, which manages $20 billion of assets for clients of 6,000 advisory firms, from Gurinder Ahluwalia. Brooke, who has known Goldman for years, detailed this massive move, offering a number of candid details.
The Goldman hire came only three months after the former head of the RIA custody units of Charles Schwab & Co. Inc. and Fidelity Investments was named chairman of the AssetMark board. Since then, he has launched himself into a from-the-ground-up due-diligence process — something on the order of what top execs do on the television show "Undercover Boss."
Brooke's Take: Charles Goldman continues to command a reputation as the guy who best combines deep experience and entrepreneurial industry in all of the RIA business. His new job is exciting because it seems to combine his unusual energies and abilities with company that seems successful but also underachieving in recent years. The coming together of talent and opportunity create immediate intrigue. Dina Hampton followed up with Goldman earlier this month to see how he was faring in the new role. See: Charles Goldman speaks from the CEO Summit hotel about what he didn't see coming at AssetMark and how it changed his life.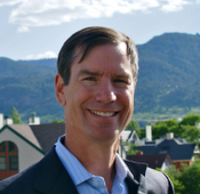 Charles Goldman was Q1's 'Undercover Boss'
as he took the reins of
AssetMark Inc.
This column struck a chord with anyone (read: almost everyone) worried about balancing the spiraling cost of college tuition with a viable retirement plan. As parents of a nine-year old and a four-year-old, I can attest that the paltry college savings my husband and I have piled up so far would scarcely cover one year of in state college in the year 2014, let alone eight years of college for two kids a decade from now! David M. Givner, of Capital Research & Management Co., reckons that a child born in 2013, attending four years of public higher education, will set parents back $229,000, to say nothing of the half-million-dollar tab for four years at a private university.
Brooke's Take: This article was the exception that proved the rule: not a B-to-B article per se that captured a trend toward better advice. But for so many of us seeing the next generation's education financed is an ultimate business concern in our lives.
The second most-read RIABiz article of the first quarter is a box-within-a-box: a Top 10 list of blogs that the discerning investment advisor is — or should be — perusing on a regular basis. It was fun to reward smart and absorbing writing as we did in this round up of blogs both well known and obscure. A few on the list are industry darlings. But it was the sleepers that sparked the most reader comment, for instance The Meridian Blog by Scott Dauenhauer, principal of Meridian Wealth Management, an RIA in Murrieta, Calif. that delves into 403(b) plans, which continue to gain popularity the retirement arena. Some of his more controversial posts sparked fire in the industry. See: Blog war breaks out between an RIA and ASPPA members.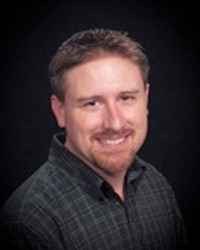 Scott Dauenhauer, author of sleeper blog
The Meridian Blog, sparks controversy as
he delves into the retirement sector.

Brooke's Take: This article was bound to do well. After all, it subjects are some of the more effective communicators in the RIA business. In a sense this article shamelessly courts them. But it was also a fantastic article to read if you want to get a handle on the intersection of blogging and where it connects with financial advisors. Some featured bloggers were obscure five years ago and are now household names in RIA circles — a phenomenon worth pondering by marketers, journalists and everyone in between. That the price of entry is little more than the cost of a laptop, a domain name and a Word Press subscription creates a certain straw-to-gold excitement. But this article also captured another reality — these esteemed bloggers have invested a resource far more precious than money — time, knowledge and heart.
No. 1 on our first-quarter hit parade is a deeply buried gem unearthed in a four-hour webcast by executives of The Charles Schwab Corp. in February. I originally listened in to get the skinny on Schwab's ETF-only platform and, indeed, the article offers insight into that plan. See: Schwab fesses up to Wall Street just how hard winning plan sponsors to its 401(k) ETF platform will be.
But what grabbed my attention were comments by Steve Anderson, executive vice president of retirement services, hours into the call, about his company's decision to fire several big 401(k) clients with a combined $25 billion of assets. The San Francisco-based firm made no bones about the fact that it dumped plan sponsors after the firms declined to allow Schwab any contact with the participants of these plans. Anderson explained that his firm can't make enough money from recordkeeping assets alone.
In March, the effects of Schwab's decision began to play out as Utah-based Deseret Mutual, orphaned by Schwab, decided to move its business to Great West Financial. See: Fidelity's old 401(k) mastermind, Bob Reynolds, gets a merger, a promotion and a stronger hand to compete with his old employer.
Many advisors and firms we've spoken with tell us they're going after the business that the mighty Schwab has cut loose. Stay tuned.
Brooke's Take: No advisory assets are more up for grabs than 401(k) assets, as the DOL shifts the ground under our feet. And perhaps no article captures that narrative more dramatically than this one. Schwab, eyes wide open, walked away from $25 billion off assets. This article was fascinating both in the particulars and in the big message sent about the dawn of a new era for pension assets.
---
---
Mentioned in this article:
---
---
---
http://vsegdakluet.ru/user/kopetpdilk/
Apple new superior product or service is often a line of proprietary, graphical running devices designed, promoted, and sold by Apple Laptop, the most recent of that is pre-loaded on all at the moment delivery Macintosh computer systems is often a Mac OS X. Mac OS X is definitely the successor to your first Mac OS, which had been Apple's main running procedure due to the fact 1984.
http://centrassia.ru/user/kopetpddbq/
They begun in desktops, but their huge crack came if they introduced their renowned MP3 participant. Their computer systems ended up thought of great, but appeared to be attracting only a area of interest market place, rather then day-to-day residence use. It absolutely was not until eventually the 2000's which they attained popularity along with the more youthful generation, and having an Apple computer system was thought of 'cool'. Because they have ventured into numerous markets, they have got a lot of different goods and add-ons available of their outlets and online. Their undertaking into your cellphone market place has proven to be a renowned success. It's this products range that has manufactured them incredibly prosperous, considering that they now try to become the top in regardless of what marketplace they enter.
http://fsienergy.com/ConSvc.html
The amazonite is pretty hard to encounter. Previously the only genuine location to acquire the stone from was at the Lumen Mountain tops situated fifty miles southwest of Chelyabinsk, Russia. Inside this location the amazonite happens inside the granite rocks from the mountain tops. It's discovered that in Pikes Peak, Colorado the amazonite was present. Plenty of stone was found in Extremely Park, Colorado, along with in Amelia, Virginia. You may locate also circumstances of the stone in Madagascar in addition to in South america.
http://fsienergy.com/FuelAdditive.html
Microsoft offering in the Xbox 360 360 has demonstrated a properly identified decision with players all over the globe and as a result of so lots of unique possibilities to pick out from its potential there's a bundle to match all tastes and budgets.
prasanth
February 11, 2019 — 6:23 AM
we've been working on salesforce <a href="https://aortadigitalservices.com/salesforce-training-in-chennai.html" rel="nofollow">https://aortadigitalservices.com/salesforce-training-in-chennai.html</a>