Lauren Schadle: Nothing has changed to accommodate MetLife.
Brooke's Note: How ideal would it be if the RIA business could find a way to come together like a Swiss militia — materializing as a unit when needed? But the ability to unify to meet common threats or achieve common goals remains elusive for independent advisors. No association has quite pulled it off, nor have the custodians. A couple of start-ups with big ideas, like Advizent, have stumbled. The blame lies with advisors and also with the would-be organizers of advisors. It is in that context of continuing frustration that we see the FPA choosing to accept MetLife as its sponsor. The association's leader, Lauren Schadle, says that the money will not change the way FPA operates, but that may be the problem for an organization that so many people are looking to for a new, more aggressive and progressive form of leadership.
The Financial Planning Association has found a source of fresh cash but in the process may have courted some fresh confusion about its mission.
The Denver, Colo.-based-based trade association named after an advisory process has chosen MetLife Inc. — a maker of high-commission products — as its new sponsor.
The FPA, with its more than 23,000 members, 16,000 of whom are CFP professionals, announced a year-long partnership with the New York-based life insurer — a deal sources say exceeds $100,000. The value of the contract was not disclosed by FPA. See: Cetera raises its strategic profile to 'baby LPL' status with MetLife deal.
The sponsorship replaces one that FPA held with TD Ameritrade Institutional, the RIA custody arm of the discount broker, and a company that can make a strong pitch as a champion of financial planning. RIAs are at the vanguard of its advisory effort to affluent clients and TD Ameritrade has a history of speaking out on fiduciary matters.
Absolute principle
For a group that would seem to carry the implicit promise of fiduciary care, the choice of sponsor raises questions, according to Stephen Winks, principal of Sr. Consultant of Richmond, Va., in an e-mail.
"What would the FPA be able to accomplish without corporate sponsorship? Un-compromised principle," he writes. "There are a lot of questions concerning the sale of expensive insurance products discouraged by FPA sponsorship."
This new sponsorship seems like FPA is pushing its fiduciary stance to the side in exchange for additional revenues, according to Winks.
In exchange for the sponsorship, MetLife gets year-round exposure to the 23,000 FPA members in several online, print and in-person branding events. MetLife is also recognized as the national sponsor at all of FPA's conferences and gets advertising exposure in FPA's Journal of Financial Planning.
Mission in common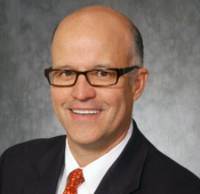 Jeff Spears: The FPA and all
of these organizations are in need
of my money as membership growth
slows or decreases.
The decision by FPA leadership to partner with MetLife fits with the association's mission, said Lauren M. Schadle, executive director and chief executive, in an e-mail. See: Lauren Schadle shows mettle as FPA stakes out turf in skirmish with CFP Board at its national conference in Orlando.
"FPA has a clear, defined understanding about who we are, our purpose, our strategic directive, our business focus and the policies and programs that flow from that and welcome anyone — and any organization — that wants to participate in FPA given our clearly defined framework. Because of this clarity we seek to attract partners, sponsors, firms and members that are supportive of who we are and what we do. Nothing has changed to accommodate MetLife."
Even though FPA and MetLife may have different views of the fiduciary status, Janet Stanzak, a certified financial planner and president of the FPA, says her organization feels MetLife is a good partner. Stanzak is part of Financial Empowerment LLC based in Bloomington, Minn.
"This partnership doesn't have anything to do with the fiduciary status. MetLife is a partner and they know where FPA stands in terms of our values and where we stand in the fiduciary movement. We also have a relationship with other fiduciary groups. The fact that MetLife is a national sponsor is tied to the fact that we both support advancing the financial planning profession and the CFP. We come together in that mission."
No surprises
But despite what FPA says about its ability to accept money from non-fiduciaries with one hand and push them away with the other, it may pay a bigger price in the credibility it needs to build a large and supportive membership, says Jeff Spears, chief executive officer of San Francisco-based Sanctuary Wealth Services, an RIA that manages more than $2.5 billion in assets.
"I think the FPA and all of these organizations are in need of my money as membership growth slows or decreases and their ability to raise dues is weakened," he says. "I'm not a member of the FPA because I don't think it would be a good use of my time." See: The FPA throws its annual gathering in a spirit of renewal after years of membership decline.
FPA's mission and focus on fiduciary issues, which the firm highlights in its core beliefs, isn't changing one bit, Stanzak says.
"We've had a relationship with MetLife for sometime and now it's been elevated to a national partner," Stanzak says. "We don't have any surprises. We know who we are and have been and continue to build our profession for our members. MetLife knows who they are and they see the value in supporting the financial planning profession."
Still, the FPA has long struggled between being inclusive and achieving critical mass of members and standing by strict principles surrounding fiduciary care. It helps explain why NAPFA, with its stricter fiduciary code, is able to exist simultaneously. See: NAPFA faces test if 'fiduciary' status becomes norm.
Added incentive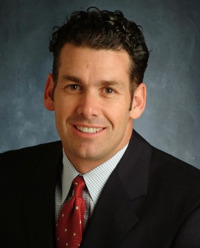 Paul LaPiana: The fact that financial
planning is a critical part of
the holistic approach our advisors employ
gave us an additional reason to
partner with FPA.
For MetLife, the move is a new effort to show its commitment to the industry — particularly to advisors — when it launched MetLife Premier Client Group last October, according to Paul LaPiana, senior vice president of MetLife Premier Client Group.
"When we launched the MetLife Premier Client Group last October, we made a commitment to a high level of industry involvement and to providing our advisors with ample opportunities for professional development. Our sponsorship of FPA helps us advance both of those goals," he writes in an e-mail.
"We also said that the MetLife Premier Client Group's foundation would be a workforce of highly trained financial professionals who would use a consultative approach to provide clients with comprehensive wealth and risk management solutions. The fact that financial planning is a critical part of the holistic approach our advisors employ gave us an additional reason to partner with FPA," LaPiana adds.
MetLife shift
The good news is that MetLife is going to put its blimp-adorning brand and its resources behind training financial advisors to do more planning, says Michael Kitces, publisher of the Kitces Report.
"I think it's more notable as a decision for MetLife than as a decision for FPA. MetLife is a very, very large organization so if it's really about to plow towards an even heavier dedicated focus towards financial planning, that's an organization that could hire/train a lot of young financial planners."
Still, MetLife is entering into this sponsorship with plans to sell FPA members more products — not because it is altruistic, according to Rick Kahler, an advisor at Rapid City S.D.-based Kahler Financial Group, whose firm manages $206 million in assets. He is a member of both FPA and the National Association of Personal Financial Advisors.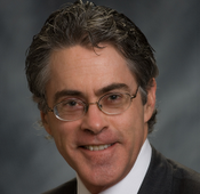 Rick Kahler: They need funding, so
I am guessing it was more
of a financial decision than philosophical.

All CFPs welcome
Others in the industry feel this new partnership is a natural evolution for FPA.
This move is a smart one on the part of FPA, says Tim Welsh, a former FPA board member and president and founder of Nexus Strategy LLC, a leading consulting firm to the wealth management industry. "I think it's a wonderful development for the association. They're branching out to the major firms. By having a firm like MetLife part of the sponsorship it sends a clear signal that FPA has a broad audience of advisors and it supports those who have CFPs no matter where they sit. They're part of the strategic vision for what FPA can be." See: FPA gets fast start in Anaheim with pre-event program for wirehouse execs and other non-members.
It's also wise to choose a sponsor who works with commission-based advisors too, Welsh says.
"They've had a clear linkage to the independent movement and now they're looking to find CFPs, wherever they are. This is an excellent decision. They've always been compensation-agnostic and they don't care if a person is fee-only or if they get commission." See: RIAs and B-Ds don't mix, says Duane Thompson at MarketCounsel Summit 2011.
Another factor: MetLife has a big retirement division, and FPA is trying to partner with a firm that is growing in the retirement arena.
"The mission is to support the CFF practitioner and I think it's a terrific outcome for both FPA and MetLife," Welsh says. "The two organizations are in the same ecosystem and it makes sense to partner together."
---
---
Mentioned in this article:
Kitces.com
Consulting Firm
Top Executive: Michael Kitces
---
---
---
Jeff McClure
Hmmm, so they are supporting the "CFF" practitioner? Certified Financial Fundraiser?
The term "fiduciary" is being stretched a bit here. Somehow having a financial product vendor paying an undisclosed sum to an organization that claims to be a fiduciary adviser seems to be rather seriously out of bounds. Perhaps though it does represent where the majority of people providing "financial planning" really are. If one considers that NAPFA only has about 1,400 registred members, and some of them are clearly receiving compensation for and from the sales arena, while the CFP Board claims 70,000 or so "certificants," the vast, vast majority of whom are primarily compensated by some form of sales commissions, the FPA's decision to belly up to the trough is just a representation of the status of financial planning in general and the real meaning of "financial planner." The ICFP tried the pure approach, and it is gone. NAPFA is trying it but finding mighty few takers.
Actually, way back in 1982 when I first came into "the business," my branch manager who was one of the very first <a rel="nofollow" title="r">CFP</acronym> planners in this part of Texas spoke a foundational truth. "The purpose of personal financial planning is to get full disclosure of all of a customer's investable assets and commissionable needs. The end result of financial planning is that the planner makes a lot more money than a regular securities salesman." That is pretty much what it says on the CFP Board's website too. </a>
Mister RIA
Can you imagine the AICPA or Bar Association being sponsored by and insurance company? Pathetic. I hope NAPFA steps up and nabs all the fiduciary CFP's from the FPA. Basically FPA is splitting apart into the ICFP and IAFP again. Let it happen, please.