Jon Stein: I think anything's possible. That [Betterment RIA business] could be the larger business [than the retail one] in the long term.
Brooke's Note: Betterment is a pretty big deal these days, having raised nearly $1 million of venture capital per employee on staff. When you gain that sort of profile on the landscape you might start to act like you have one. Jon Stein is not making that mistake. He seems to tell you what he knows but, too, seems to know well what he's not so sure he knows. Betterment seems to have a plan that is summed up by its name but it doesn't get much more rigid than that. That said, Stein was fairly definitive that he doesn't see his company employing human financial advisors. He just doesn't see that as his company's core strength. But he does very much see advisors as part of his company's future — if they want to be. This is where it gets interesting because he seems to be describing his RIA arm as being like an RIA custodian — without the custody per se.
Jon Stein does not own a car.
But the chief executive and founder of Betterment is not without wheels in New York City. His in laws have an old Toyota 4Runner they keep on hand on the East Side that he can borrow if he wants to bang his way out of town.
From a New Yorker's standpoint, Stein has far better than a car — the ability to use one on demand and at a fraction of the cost and hassle.
There is a certain parallel that can be drawn with the way the young entrepreneur is building his business — with a bootstrapping mentality but with a pile of venture capital in the bank for when stepping on the gas is the preferred course of action.
Stein is fresh off raising $32 million, adding to the $13 million his firm has raised to date for a total of $45 million. The $32-million round includes participation from previous investors Boston-based Bessemer Venture Partners; Menlo Ventures in Menlo Park, Calif.; and London-based Anthemis Group. The legacy partners are joined by new investors Palo Alto, Calif.-based Citi Ventures; Boston-based Globespan Capital Partners; and Northwestern Mutual Capital LLC in London. See: Tiburon CEO Summit extrudes big news: Betterment Institutional is born.
Thrifty mindset
Stein says that from 2008 to 2010, his company had no venture capital and he and his partners drew no salaries. Betterment's spending habits continue to be shaped by that experience. "That kind of penny-pinching ethos is still part of who we are today."
That said, the online investments company has objectives to fulfill that require real money — namely salaries and a little rent (the company just moved to sweet digs in the iconic Flatiron Building). For instance, Betterment expects to have 80 people on its payroll by year's end, up from 50 people today. What won't change is the workforce composition — of 50% engineers and a smattering of "other" who sell, market, administrate and bring in financial expertise to the investing process. See: Betterment's Jon Stein talks human-RIA coopetition but breathes fire about fellow online RIAs.
Aside from attracting a VC money, the other recent watershed event for Betterment relates to the company's fast-approaching roll-out of Betterment Institutional in collaboration with Steve Lockshin. See: Tiburon CEO Summit extrudes big news: Betterment Institutional is born. Betterment Institutional is a company under Betterment LLC.
The arrangement gives Lockshin the right to market and distribute Betterment Institutional. Lockshin also owns part of the Betterment mother ship, Betterment Holdings, through corporations he owns. See: What led to Advizent's end and why Steve Lockshin is unfazed, even energized.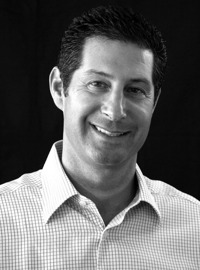 Steve Lockshin owns part of the
Betterment mother ship, Betterment Holdings.
Still, Stein and Lockshin are working to refine the ownership and partnership arrangement between them and Lockshin believes it is likely he will continue to add to his stake.
Betterment's timeline:
2008: Started the company
May 2010: Launched
12/10: $3 million Series A
10/12: $10 million Series B
4/14: $32 million Series C
Citing the evolution of Charles Schwab & Co., which Stein says he often benchmarks as a model, Stein is open to Betterment Institutional as a possible game changer for his company. See: What Chuck Schwab's talk showed about his complex relationship with RIAs.
"I think anything's possible. That [Betterment RIA business] could be the larger business [than the retail one] in the long term."
Testing the waters
One possibility Stein allows for is that RIAs can serve clients without any RIA custodian. "I see that opportunity," he says. But Stein quickly adds that it's too early to say what his company can do to disrupt or disintermediate such a fixture as custody in the RIA business. Betterment's client assets currently reside in a clearing environment, Apex Clearing in Dallas. See: Part I: Is the era of the monolithic RIA custodian coming to an end?
But, too, the RIA business' potential does not dictate the need to take an outsized capital-consuming risk, he adds. "Our goal in the pilot [phase] is to test that market."
For now, he says Betterment Institutional can be thought of as a potentially big client among Betterment's 33,000 clients with $455 million of managed assets, according to the firm's ADV — albeit a client that gets a modified dashboard for advisors that allows for asset views, billing and the like.
Indeed, Schwab Institutional's development followed a similar path with RIAs using the retail platform of Charles Schwab & Co. until its founder, Chuck Schwab, realized that RIAs represented a whole new market for his company that could use service levels tailored more specifically to advisors.
Another online-based company, Palo Alto-based Wealthfront, is also comparing itself to Schwab and bringing in venture capital in parallel universe form. Its $35 million in new funding is led by London-based Index Ventures and Ribbit Capital in Palo Alto with existing investors The Social+Capital Partnership, also in Palo Alto; Greylock Partners, based in Waltham, Mass.; and DAG Ventures in Palo Alto participating, according to TechCrunch reports. The article also reports that Marissa Mayer, Kevin Rose, Paul Kedrosky, Mark and Ali Pincus, Alison Rosenthal and Tim Ferris contributed to the funding round. Wealthfront now has attracted total funding of $65 million. See: Wealthfront raises a cool $20 million from VCs to pursue a big slice of a $1 trillion market.
RIA-inclusive
Betterment Institutional was not part of the Betterment business plan from the outset but has grown out of RIAs asking for a way to use the technology, Stein says.
"It's been opportunistic. It's [been developed] because advisors came to us." Stein allows that he approaches the task humbly knowing that other firms that tried RIA-inclusive approaches have not made much of a go of it. Wealthfront, in particular, veered away from RIAs after its days operating as Ka Ching. See: Can Silicon Valley rewire the RIA business? eBay investors think KaChing is the answer. And SigFig seems to be steering itself more in the direction of providing advice itself — not a route Betterment expects to take. "I don't anticipate having any advisors in-house," Stein says. "That's not our competitive advantage." See: Online RIAs will mostly fail — and here are 10 reasons why.
Adding investing savvy
One expense Betterment Institutional may sustain is people to specifically service RIAs and their clients. But Stein expects to minimize the need for such service with the high automation his website provides. "We are a technology company," he says. Whether or not Betterment will refer clients to RIAs — or vice-versa — has not yet been discussed. See: How one 'robo-advisor' got $25 billion on its platform with a Mint.com mindset, 401(k) friendliness, a merger and 16 years of work.
Geek quotient aside, Stein says he is beginning to make more and more hires of financial experts. At one time, CFA Stein was the only one with financial training in the company, something that he has, of late, been working hard to change. Stein now has five staffers who are on board entirely for their investing knowledge.
Still, Betterment's investments depend largely on the use of index funds, i.e. ETFs, and a philosophy that 90% of a return depends on making wise asset allocation choices. But Stein believes there is room, too, for improvement in avoiding behavioral mistakes, minimizing trading, finding the right amount of diversification, rebalancing and withdrawing money efficiently. One of his first products is aimed at providing income to people in retirement. See: An attorney explains where the 'trail goes cold' in PBS' 'Retirement Gamble'.
Stein says it is the first of many advice products his company will launch, starting later this year.
---
---
Mentioned in this article:
Wealthfront
Portfolio Management System
Top Executive: Andy Rachleff
---
---
---