Victor Fettter: We believe there's a special sauce that LPL can provide and I don't think there's one size fits all.
Brooke's Note: A cornerstone of serving wealthy clients is the ability to provide them with sophisticated reports about their holdings. LPL, by most accounts, is a little behind the state of the art in that category as it tries to move upmarket. As LPL contemplated closing this gap, it faced a clear choice of buying its way into contention with the help of any number of eager vendors. But LPL did not get to be the number one IBD by cobbling together outsourced solutions. It likes to go it alone for cost, quality and fit reasons. Still, Victor Fetter and his boss, Mark Casady, seem to be taking a decent amount of risk here as they reinvent a wheel that they could just as well purchase with petty LPL cash. Two things of further note here: LPL is not making any noises about borrowing from the technology of its Fortigent division — a company that once sold itself largely on the strength of premium performance reporting software. See: LPL makes big advance into the RIA business with Fortigent acquisition. And if LPL's new technology gets installed across 14,000 advisors, the company might catapult itself into a position of having most advisors using its software, depending how you count. Suddenly its reporting software, arguably a disadvantage in some instances, could become a selling point — and maybe something Fortigent could borrow.
With companies like Tamarac, Black Diamond, Orion Advisor Services LLC, FinFolio, Addepar and Envestnet Inc. all cranking out software of a silkiness and solidity that the RIA business has never seen before, the bar is set and advisor expectations are rising.
And those are just the biggies. Good reports flow in about Adhesion Wealth Advisor Solutions Inc. , AssetBook Inc., Morningstar, Inc., Schwab PortfolioCenter, and a host other third-party providers. Other glowing reports are coming in about TradePMR and Trust Company of America that sell software with custody.
Into this embarrassment of good portfolio accounting capabilities steps Victor Fetter, who LPL Financial headhunted from Dell Computer in 2012 to make enterprise-level decisions about the software used by LPL's 14,000 financial advisors. See: LPL poaches top Dell exec to rewire outsourcing and head hundreds in new technology 'town' Fetter, a tech turnaround expert of sorts, went to Dell in 2007 to help the Austin, Texas-based company engineer a comeback after it hit the wall in 2005. Fetter reports directly to Casady.
The new LPL executive makes no bones about the fact that — in this area — his company has some catching up to do.
"We have a ways to go and we acknowledge that," Fetter says. "We have tons of ideas we want to pursue. When you look at the changes we're enabling, there's excitement and momentum."
One size won't fit all LPL reps
Complicating matters further for the big Boston-, San Diego- and Charlotte-based company is that it is embarking on the overhaul as it seeks to serve new markets. It must find ways to move upmarket to larger rep firms, OSJs and RIAs serving more sophisticated clients at the same time as it continues to serve its core down and middle markets, too. See: LPL shows flashes of its new image at Financial Masters 2013. LPL serves 13,600 advisors.
"We have to recognize that we're on a mission to serve different constituents and one of the things we've introduced is this notion of choice," says Fetter, LPL's managing director and chief information officer. "Many want turnkey applications and some want to have an entire suite and don't want to worry about being a chief technology officer and others are larger RIAs and they want a larger element of choice and want to integrate choices. We're balancing those needs."
But to balance those new needs, Fetter is prepared to call on an old LPL game plan that has some industry observers scratching their heads. The big broker is going to eschew the third-party market in favor of building in-house technology leveraging the big LPL technology budget and staff to build an exclusive proprietary system. See: LPL poaches top Dell exec to rewire outsourcing and head hundreds in new technology 'town'.
We're building that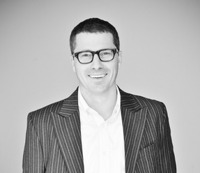 Ryan Shanks: When you're creating your
own recipes you're missing out on
what everyone else has.
Ryan Shanks of Finetooth Consulting questions whether that's the right way to go.
"It's one of those situations where you either leverage the best in breed of technology or you need to spend a ton of money trying to create something. They're a publicly traded company and they can justify the expense. There's an advantage to purchasing best-of-breed software and there are some inherent problems to building it yourself," he says. "I think it is one of the classic examples of do you build it or buy it. I don't necessarily agree with building. I think you lose something when you are in-house because all families have issues and when it's your own family you sometimes need an outside friend to come in and help you see what's wrong." See: The 6 biggest trends affecting the RIA business.
But, the decision to build the technology is the right decision for LPL, Fetter says. "We think there's a competitive advantage for us to put together an experience for our advisors to bring together the best in the marketplace. We believe there's a special sauce that LPL can provide and I don't think there's one size fits all. We think there's a uniqueness at very different ends of the spectrums and we can complement them."
Too many hats?
The early signs are promising says J. Preston Byers, an LPL advisor who is president of ClearBridge Wealth Management. His Atlanta-based firm manages about $160 million in assets.
"I do believe LPL is doing a great job releasing new and updated technology tools," he says. "We have been very impressed in the direction and of the increased sense of urgency. We have just been slow to adopt some of the new tools in our office, but we plan to."
Byers' firm uses an outside vendor for e-mail archiving but says as part of its technology overhaul LPL is creating a solution later this year for e-mail, which his firm will closely consider. Byers' firm uses LPL's performance tools and portfolio manager as well as the new account view and the mobile app.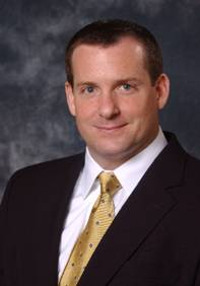 Preston Byers: We have been very
impressed in the direction and of
the increased sense of urgency.
But It's hard for a financial firm to wear so many hats, observes Shanks. "At the end of the day — what are you? They are a financial services company and they want to be known as a financial services company that also creates its own technology. But when you're creating your own recipes you're missing out on what everyone else has."
Fast-moving train
For example, RIAs have had access to branded mobile apps and dozens of reports for many years, says Bill Winterberg of Atlanta-based FPPad.com. But now LPL advisors will get a glimpse of some of the technology that's been readily available in the custodian arena for years. See: Schwab bids to become the 'Zagat' of RIA technology and to nix ink signatures from RIA life.
"LPL representatives should be very pleased with the enhanced portfolio manager, as LPL Financial continues to close the gap with several of the innovative portfolio management providers in the industry," Winterberg says. "It's a needed improvement and the reps should have access to these features and all of these features enhance the client experience which is a good thing. But with any technology the pace is still moving very quickly."
The independent RIA still has a full breadth of branding solutions, Winterberg says, although without viewing LPL's offering he can't say for certain if LPL's offering is on par with some of the independent alternatives, especially since a number of firms are pushing forward with new offerings.
Couture and off-the-rack tech
LPL's technology improvements will take time, says Fetter. He's been making small but important changes for the past year since arriving from Dell. See: LPL poaches top Dell exec to rewire outsourcing and head hundreds in new technology 'town'.
"It's important that there's an ecosystem of lots of things that are always moving. When we're getting excited, it's not just about portfolio manager and it's not just about account view, it's the collection of these things that come together," Fetter says. "When we talk to our advisors they get excited about what they're seeing."
LPL's upgraded system allows advisors many more opportunities that they've not previously been able to access, he says. For instance, advisors now able to schedule the frequency of their reports. See: LPL flaunts its Dell effect to 3,000 advisors in San Diego at focus13 confab.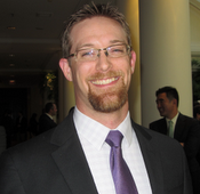 Bill Winterberg: It's a needed improvement
.... But with any technology the
pace is still moving very quickly.

Fetter says his firm's account view product now lets advisors tailor it to their specs. There are also mobile apps the advisor can brand and make it available to the consumers, Fetter says. See: LPL showcases some successful, ambitious advisors as the FOCUS 2012 conference wraps up.
Advisors can show their portfolios and holdings to clients and systems have become more paperless. "There's a lot of momentum around sustainability and the drive to go paperless," he says.
As part of the firm's upgraded portfolio manager system, advisors have the ability to brand the portfolio management, generate 13 standard reports and more custom reports can be generated. See: $1.2 billion RIA breaks it off with LPL as new beaux Fidelity and Pershing vie ardently for favor.
One Lego block at a time
Joel Bruckenstein, who runs the Technology Tools for Today (formerly Virtual Office News), takes a skeptical, but not cynical, view of LPL's efforts and commends the company for being open with the industry about its aspirations.
"Until recently, their core technology was lagging a bit behind some of the custodians," he says. "But when they hired Victor — he gets it and I think he's a very sharp technologist. Since he's arrived there, obviously from day one, you've seen changes. But first, he had to diagnose where they stood and then he had to start building and implementing things Clearly, over the last nine months you're starting to see the benefits of them getting where they needed."
Setting up technology systems is akin to building a house, Bruckenstein says — meaning that LPL needs to start from the bottom up. "Their foundation was old and the first order of business to bring up the foundation and that was the new web-based platform that they have and so now that the foundation is sound they're slowly adding Lego building blocks and this is a move in that direction and it's clearly one more step along the way."
From alpha to Z
Whether LPL's new technology will reach a point where it is a threat to the RIA custodians is unclear, but its IBD competitor, Waltham, Mass.-based Commonwealth Financial Network, still feels comfortable with the technology platform it launched in 2009, says Darren Tedesco, Commonwealth's managing principal of innovation and strategy.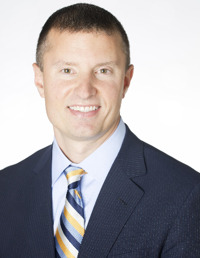 Darren Tedesco: The big threat for
us is the threat of the
world. It's not what another IBD
is doing.
Commonwealth used Advent Software, which it retired in favor of Client 360, which handles fee and non-fee based accounts. "It encompasses every account we can get our hand on and creates performance and even gets into things like alpha standard deviation," says Tedesco.
The system provides more than 50 different types of client reports. On the household and practice side, there are more than 100 reports the system generates for clients. See: Commonwealth's revamp of technology includes subtracting Advent.
"We integrate with our own platform," Tedesco says. "We do integrate some with MoneyGuidePro and Morningstar. They only need to use one system." See: MoneyGuidePro back on a roll after the.
Existential Google threat
The system includes portfolio management, trade management, model management, CRM, document management and wealth management.
"We've built our own tightly integrated Client 360 platform and it takes away having to go and choose what vendor I need to use and gives them a tightly integrated platform without the stress of building it themselves." See: Three items of RIA interest.
Commonwealth is making fairly frequent upgrades to this system, Tedesco says. "We're enrolling a new way to use the system almost weekly. We're always looking at ways to tweak this or to give a different view on that report."
It's good news for the industry that LPL has upgraded its platform, and Tedesco says his firm considers all financial firms its competition. "The big threat for us is the threat of the world. It's not what another IBD is doing. For us when someone evaluates a firm, we're competing against whoever they find in Google. Whenever anyone upgrades their system, I'm excited because we have to raise our game too. I'm encouraged by competition. I've not seen their LPL's system, but I applaud their efforts for making the upgrade. See: 12 key events of 2012 that rocked the RIA technology landscape, Part 1.
One size fits few
LPL is on par with many of its IBD competitors, says Atindra Barua, president and chief executive Trustfort, a Woburn, Mass-based technology vendor that provides technology for IBDs.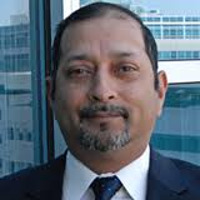 Atindra Barua: LPL's technology looks pretty
compelling for the smaller advisor.
"I think LPL's technology looks pretty compelling for the smaller advisor and it would depend on the exact features if a larger advisor would want to use it."
The big gripe about IBD technology is that it doesn't offer customization or branding. Barua thinks LPL is solving that longtime problem with its tweaks. See: Half-financed by RIAs, AssetBook rolls out 'Radar' to put big RIAs in its range.
"Some guys are stock pickers and others are model asset allocation guys," Barua says. "Typically, one size fits all doesn't work regardless of size."
Wearable technology
It's not enough for LPL to simply catch up to the competition, Fetter says. He's looking ahead to new technology — cool tech gadgets that may not even be on even the shelves for consumers. In fact, he's looking closely at the Google Glass.
Fetter has been test-driving his own pair of Google Glasses. "I have a pair and I've been playing with it. I think it has some kinks to play out about how to make it useable. We have of devices like that. I don't think that's something that will manifest into a solution tomorrow. We're thinking long term about the impact of wearable technologies. I don't think advisors will be wearing Google Glasses tomorrow but they might be mainstream in a few years and we're thinking about the new types of technology constantly."
Google Glass is a wearable computer that displays information from half an inch away and allows the user to interact with the Internet by voice commands. The frames cost about $225. See: Five recent articles that show the RIA business just keeps hitting milestones.
Paradigm a dozen
Fetter has looked to Google in creating a new work atmosphere. For example, he's started holding "technology days" where LPL staffers spend an entire day creating tech innovations.
"They're taking the day and getting proof of concepts. We've chosen to do a number of innovation days. It's an exciting day," he says. "We can give team members space to apply creative ideas. We get excited. It's an unstructured approach to innovation. We'll sit down next week and the leadership — just like a venture capitalist will hear the four minute pitch and then we'll give the green light to some."
The criteria is simple. "I say go for it. There are two rules. Don't do anything illegal and uphold the code of conduct." See: Can Silicon Valley rewire the RIA business? eBay investors think KaChing is the answer.
Fetter feels his firm will never have the perfect technology but instead is constantly striving to improve. "You're delivering value while you're changing the fundamentals and paradigm from which you want to operate," he says.
"The days of having the ultimate platform that's a paradigm of the past."
---
---
Mentioned in this article:
---
---
---
TslaRcr
It's not just build vs. buy of the actual report generation software. Report building tools are advanced enough to where it's not a major expense. These two primary factors drive the decision:
1. LPL, being a broker/dealer, is liable for report contents, whereas third party reporting solution companies are not. They are basically just providing a tool, and whatever is generated out of it, is advisor's responsibility to validate. In contrast, LPL is responsible for oversight of advisor activity and the content of the report, which is a completely different ball game.
2. Data quality is one of the main consideration in reporting. The effort and cost to generate reports with accurate data does not vary greatly between the two options, e.g. it would be roughly the same to manage data quality internally, by company A, or by company B, as everyone starts with the same input data more or less. It is however the main obstacle, and the cost of data quality management outweighs the cost of report generation by orders of magnitude. Experience shows that it is in fact better to do it internally, as internal staff are much more verse with the data than an outside company.
Stephen Winks
The point that is consistently missed is more modern approaches to portfolio construction that (a) facilitate continuous comprehensive counsel required by statute (b) at far lower cost, (c) facilitate the management of a far higher degree of portfolio detail, (d) entail the expert management of investment and administrative values far beyond the human capability to reason and (e) afford far better advisor compensation at a lower cost to the consumer, render obsolete the flipping of expensive packaged products with no broker accountability or ongoing responsibility.
The solution for most of the competitive challenges faced by broker/dealers is to go far outside the business of distributing products in the broker/dealers best interest to addressing and managing investment and administrative values in the client's best interest.
In a free market the consumer's best interest always has won since Adam Smith introduced "the invisible hand" in 1776. The future is in individualized advice of fiduciary standing not in a series of disjointed unrelated transaction where it is not possible to determine whether value is added. Is LPL simply a product distribution firm or an advisory firm that actually adds value and can prove it? The strategic implication of this question will determine LPL's success.
SCW
http://www.fsienergy.com/esr.html
Okay. Start considering smart supplements?the current and purely natural methylphenidate cost-free of demand different? Profiderall was established to be scientifically designed cognitive enhancer?to not treat a.d.h.d. but that will help you quiet the intellect, acquire management of your respective emphasis though increasing your brain's 'output.' Profiderall increases our cognitive receptors like its prescription alternatives devoid of necessity for amphetamines and without the need of having to worry about probability of remaining dependent, seizures as well as other destructive undesirable effects. Because Profiderall is basically an all pure "wise pill" it does not operate upon your nervous process?it truly is developed to let you focus with no causing you to definitely feel worked up or "high." You just sense a lot more well prepared considering the fact that you might develop into much more prepared. Receive this, because your studying might be extra powerful, you'll ratain far more a whole lot sooner and in addition, you will not hold off looking all-around the TV and zoning inside the library. As well as, because Profiderall is fast supplied without any prescription, there is basically no possibility of drained (have it Fedexed if you'd like it for the test tomorrow.) Profiderall allows you to absolutely decrease your studying, make improvements to your knowing retention, and continue to keep you relaxed and geared up for finals. Say farewell to any or all-nighters, forget about worrying oneself for finals, and end up forgetting about regrets due to the fact you eventually did not bear in mind whatever you analyzed. Take a look at with each other with all your existence without strain and raise your gpa.
http://revcom-almaty.gov.kz/user/kopetpdwgw/
The dock's integrated iPad stand steps a pair of inches tall, producing it a complicated fit for quite a few roll-away computer technique desk keyboard trays. That stated, a desktop may be the normal habitat for this keyboard. With its grippy rubber basis and 1.4 lbs, heft, the whole concern has become purposefully produced to remain placed and strengthen the iPad in opposition to tipping above nevertheless you poke during the outcome screen display screen.