Tom Valverde's hire is part of Fidelity's new 'geographical' sales strategy.
Brooke's Note: If you have ever tried to explain what an RIA is then you know the meaning frustration. See: What exactly is an RIA? After you have expended your entire vocabulary and oxygen capacity, you might earn a nod from the RIA ignoramus. But the annoyingly glazed look in their eyes will likely remain. Now imagine for one moment more that your living depends on people of only modestly higher intelligence than reporters (stockbrokers) not only understanding your explanation but giving up their safe, high-income jobs to leap into life as an RIA based on that explanation. Such is the lot of the intrepid salespeople at the RIA custodians as they seek to pry advisors and their hundreds of wealthy clients away from the wirehouses. Some of those salespeople are so good at what they do that they are even expected to oversee dozens of other people and craft their messages to brokers, too. In this article, focusing on Tom Valverde and Ben Harrison, you'll see better why in this business it's front page news when there is serious movement among these most influential of salespeople in the financial services world.
Fidelity Institutional Wealth Services has signed on Tom Valverde, leaving the sales department of Pershing's RIA unit to turn to another tested industry sales man.
The Boston-based RIA custodian will make the former Chicago-based sales chief of Pershing Advisor Solutions its regional sales head in Atlanta.
Valverde was the head of sales at Pershing starting September 2012 when Jim Dario left to become managing director of product management at TD Ameritrade. See: What's up with Jim Dario making the leap from Pershing to TD Ameritrade.
"Tom will be missed for many reasons, not the least of which is his competitive nature and his affability. But we are prepared for this transition just as we are in other key roles and I'm excited about our next phase of growth," wrote Mark Tibergien, Pershing's chief executive, in an e-mail.
Valverde's new title at Fidelity is regional vice president of the southeast region based in Atlanta. He will report directly to Fidelity's sales chief Bob Oros. See: Fidelity hires Bob Oros as its new RIA sales chief.
Southeastern trajectory
Valverde, who was based in Chicago, will be relocating to Atlanta.
But executives at Fidelity feel Valverde can bolster sales in the firm's southeast region.
"Tom is well-known and highly regarded in the independent space and he has a deep understanding of the advisor marketplace," writes Oros, executive vice president of Fidelity Institutional Wealth Services, in an e-mail. "He has a real passion for working with advisors to help them execute their strategy and achieve their goals. We have the opportunity to continue our strong growth trajectory in the Southeast region and we believe Tom is the right person to lead that effort. This is part of our continued belief in the importance of being geographically connected to the markets where our clients live and work."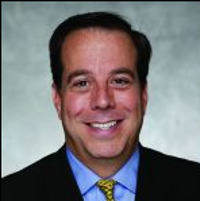 Tom Valverde made a round trip
from Fidelity to Pershing and back
again.
Circle game
The latest move is the culmination of a round trip for Valverde: Dario poached him from Fidelity in 2008. Soon after, Dario left Fidelity for Pershing. Valverde was at Fidelity for 14 years in business development and was vice president of institutional sales when he left to join Pershing.
Meanwhile, Pershing wasted no time filling Valverde's position, promoting Ben Harrison as the firm's new head of business development and relationship management. Harrison is San Francisco-based and first hot the RIABiz radar screen in this article: See: Tibergien uses brutal honesty to captivate big Schwab RIAs and others at San Francisco event.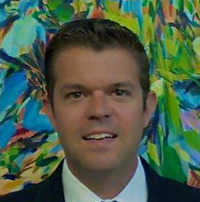 Ben Harrison is leading Pershing's RIA
recruiting from the West Coast.
Just a 'hiccup'
Before Harrison arrived at Pershing in 2006, he served as vice president of regional sales for TD Ameritrade Institutional. He started his career at TD Waterhouse Institutional and spent the last 15 years working with registered investment advisors.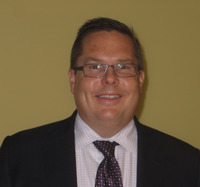 Bob Oros: We have the opportunity
to continue our strong growth trajectory
in the Southeast region.
In 2008, Harrison was nominated by the Pershing Advisor Solutions' executive management team for exemplary leadership and recognized by The Family Wealth Alliance as a top leader under the age of 40. Harrison was a 2010 Chairman's Circle Honoree recognizing outstanding performance within BNY Mellon. See: Between sessions at INSITE, Pershing execs describe how they'll spell victory in their grand custody merger — and what stands in the way.
With such a talent in the wings, Pershing is able to take the defection in stride, Tibergien adds.
"These moves remind us that every company goes through important changes and that those who are prepared are able to continue without more than a hiccup."
Nowhere to go but sideways?
Valverde's move isn't a huge surprise given the constant musical chairs among salespeople in the RIA custodian world, says Timothy Welsh, president of Nexus Strategy LLC in Larkspur, Calif.
"I don't know Tom, but what this move validates is that the grass is not greener at competing custodians," he says. "There are only four seats at the custodian top, and those are occupied and none of them are going anywhere. So, as an aspiring sales custodian executive, once you get to the top of the ranks, you immediately have one foot out of the door. There really is nowhere to go but sideways if you want to extend and expand your career."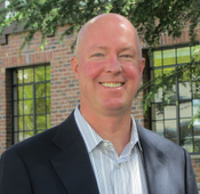 Tim Welsh: There are only four
seats at the custodian top, and
those are occupied and none of
them are going anywhere.
But this move is still not necessarily a sideways move given Fidelity's growth and total assets in the RIA division. "Fidelity's growth opportunities relative to Pershing's, is more than a reason why to head back to the mother ship," Welsh says.
Bridges unburned
Although it seems puzzling, moving to a sales post from a supervisory post can be advantageous, says Ryan Shanks of Finetooth Consulting.
"It's a step down in terms of a title but in a regional role you don't have as many limits on compensation caps and the travel is easier to manage. You can travel less, have less responsibility and make more money and travel less. I've seen other folks make these types of changes."
This move also speaks to Valverde's success in the industry — and his ability not to burn bridges.
"Being in the sandbox for so long, if someone has a good reputation and they try to do good things, you'll keep the door open even when you leave a company. It may be one of those situations where something came available and he went after it," Shanks says. See: Fidelity hires Bob Oros as its new RIA sales chief.
Big game hunting
Taking a top position at the second largest RIA custodian in the industry could be viewed as a step up, especially if his position is more prestigious than it was when he left in 2008. According to LinkedIn, Valverde was vice president of institutional sales when he left Fidelity six years ago.
"I'm not aware of any problems going on internally at Pershing. My gut is it's more about an opportunity at Fidelity," says Shanks. "Pershing is obviously the smallest RIA custodian of the four and maybe he thought Fidelity has the ammunition that he wouldn't have at Pershing."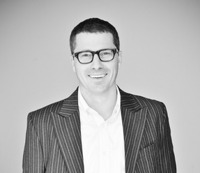 Ryan Shanks: If someone has a
good reputation and they try to
do good things, you'll keep the
door open.
Indeed, Pershing seems to be in the midst of a solid run of growth and recruiting, having grown its RIA assets in custody from $30 billion to $130 billion over the past five years, according to Tibergien. The average advisor tripled in size during that time and the firm says it has the largest advisory average in the custody business at close to $250 million. The average client portfolio served by Pershing RIAs is close to $4 million, he adds. See: BNY Mellon is arming Pershing's RIA unit to the teeth with banking products for ultra high net worth clients.
"This is part of the strategy that Pershing embarked on to differentiate from the other custodians by focusing on larger firms that serve high-net-worth clients," Tibergien says. See: What headway Pershing's RIA unit is making after four years under Mark Tibergien.
An example of Pershing reeling in giant teams is Orgel Wealth Management, an RBC breakaway team with about $4 billion in assets that moved to Pershing late last year, and the Private Client Group of Lazard Asset Management with $2 billion in assets, according to Tibergien.
The company also is working with Lebenthal Wealth Advisors, a start-up hybrid RIA under the leadership of Frank Campanale, which shows signs of rapid growth after signing a $1.2-billion hybrid team. See: What exactly lured a sparkling Morgan Stanley advisor and $1.2 billion to a retreaded brand name attached to a fledgling RIA.
---
---
Mentioned in this article:
---
---
---