Mike Alfred: If you're hoarding all of this data and won't help wholesalers to help everyone get better they won't work with you.
Brooke's Note: Say what you like about the Alfred brothers and their roll out of BrightScope over the past five years but one thing is certain: They never, ever, ever gave up or even gave a hint that they were cowed by the backwash they got from becoming self-appointed data police for an industry that believed it was above second opinions. But BrightScope's revenues never quite took off either, at least with the thunder that they seemed destined for if you read the articles written about their original crashing of the party. Now it looks like a detente of sorts is happening where BrightScope serves the folks it was exposing and those folks do a little more self-policing by taking a deeper look at their own data with BrightScope help. Here come the revenues.
BrightScope is on pace to earn annual revenues of more than $10 million for 2014 and has been growing at about 60% to 70% a year since its founding and the company is now taking steps to double the revenues in 2015 to $20 million.
The controversial La Jolla, Calif.-based firm is showing its confidence in such growth by making a series of hires — including a high profile one today (see below) related to sales— and going after a very surprising new market, its former haters.
You see, BrightScope was founded in 2009 to create a window on 401(k) plans used by various plan sponsors and rate them. In other words, its founders, Ryan and Mike Alfred, two brothers then in their mid-20s were determined to embarrass the 401(k) industry into cleaning up its act by dragging data out of dusty boxes in Washington D.C. and making it available on a spiffy modern website. See: BrightScope debate has familiar feel of an industry being dragged kicking and screaming into the new world.
These tactics were effective, at least in part, but did not earn BrightScope fans among the 401(k) establishment who fought back against the dirty laundry airing by pointing out that the Alfred brothers weren't so squeaky clean themselves — having been subject to investor complaints as brokers — and by blasting the BrightScope data itself. The data was dated at times often because its source, the U.S. Government, was behind in its own updating.
RIAs later leveled similar complaints about the data that BrightScope published about them. See: BrightScope sticks to its guns as it responds to outspoken critics of its Advisor Pages.
The Alfreds have maintained that these complaints were relatively few in number and that they were able to make changes that minimized them.
Beating them and joining them
But the ultimate proof that BrightScope may finally have gotten on track to a bright future as a data company are late developments about who is seeking the better data that it sells — the 401(k) providers and recordkeepers themselves. The firm has 25 enterprise clients described as recordkeepers and asset managers who want BrightScope, Inc. to clean up their fragmented data making it cleaner and easier to read. They also want BrightScope to help them use the data to increase sales.
By the end of the year, BrightScope hopes to have 40 of these big clients, says Mike Alfred, co-founder.
These financial firm executives, none of whom were identified, are hungry to make their own data more efficient and even to try to bolster sales by better integrating their data, he says.
Many of the companies BrightScope is working with are encumbered by multiple data systems that don't integrate. For instance, one company may have an insurance division, a 401(k) division and an asset management arm. All three of those divisions may have tracking for their own departments progress but the three departments' data can't be aggregated. So now, BrightScope's promise is to match up a firm's data and discover which advisors are using certain products across all three segments. This enables a single wholesaler to then pitch these types of products to them, Alfred explains.
"It's not just flipping a switch," he says. "It requires integration work. We also have customer service support dedicated to each territory." See: How BrightScope is using technology to create order in a messy 401(k) market.
Getting it to the wholesalers
BrightScope originally didn't set out to grab major clients among asset managers but over time this niche became apparent.
"Essentially what has happened in the last few years is people went from abstractly talking about big data to even the CEOs saying we need to really figure this out so the company can run more efficiently," Alfred says. See: The 6 biggest trends affecting the RIA business.
For instance, there are specific reports from a financial firm's wholesalers that can be important and help the wholesalers better learn about which advisors they should target.
"You can use the information to identify a specific advisor that a wholesaler can be connecting with or identifying the next fund and that can actually move the needle on the revenue side," Alfred says.
Alfred is hopeful, too, that his data services will be helpful to the RIA custodians as well. He said he spoke with the chiefs of the RIA custodians recently and said he explained ways his firm can help them be productive to help integrate this data.
"That's where most exciting part of the data is the clearing house — you're helping a supermarket inform all products. If you're hoarding all of this data and won't help wholesalers to help everyone get better they won't work with you," Alfred says
Complete redesign
Even though BrightScope is now a big provider of data trends, the firm doesn't have its sights set on issuing reports and analyses.
"I don't think providing those type of reports is nearly as important as helping advisors rationalize the data," Alfred says. "Knowing which advisor to talk to and which advisor to make a pitch to about a certain product is much more valuable than where the market is going. Deep industry reports is where the industry has been for the past 20 years."
But the firm that BrightScope still scrutinizes closely is Chicago-based Morningstar, Inc.
"We've seen ourselves as following in Morningstar's path. We always wanted to have a consumer presence and our brand awareness continues to grow. This year, we're completely redesigning to help grow our identity among consumers. That part of the business is very important to us. But this piece has generated revenue. We'd like to be able to grow without taking on outside capital. We want to remain independent." See: Morningstar's Mansueto views next horizon: rating RIAs.
An e-mail seeking comment from Morningstar was not immediately answered.
Good draft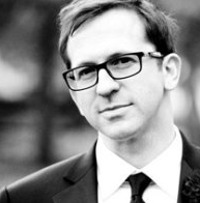 Graham Thompson: BrightScope is doing things
that no one else is doing.
It's really cool what's going on
there. It's really exciting.
As part of these efforts, BrightScope announced today that it has hired Chris Riggio as chief revenue officer responsible for accelerating the company's growth. Riggio has been in the financial services arena for 16 years. Most recently, he was at Interactive Data where he managed a team of sales executives and account managers. Riggio started his career in 1998 at Chase Manhattan Bank and held senior roles at TheStreet.com, SmartMoney, Dow Jones.
Riggio, having just become a new father, was originally unable to comment for this story.
But he did send a quick e-mail to RIABiz from his wife's hospital room on Thursday saying that he feels going to BrightScope is the natural move for him.
"For me, I look at BrightScope as my next great endeavor. They needed someone to scale and accelerate growth with the sales organization. Much of my success is built around training my team to succeed. Building relationships with clients, providing industry expertise to our buyers and showcasing a professional approach that helps support our company message. Part of my decision was based on Mike and Ryan's passion, innovation and determination. For years they have built a great brand and a suite of products that has generated significant revenue without a sales organization."
At Interactive Data, Riggio was instrumental in building a successful sales organization within Interactive Data's Wealth Management division including data analytics and software to the financial institutions. See: How Barney Frank and Chris Dodd surprised me after I got them aside for one-on-one chats.
"The hiring of Chris is to get us prepared for 2015," Alfred says. "The 2014 business is already booked to hit our number. We want to be closer to $20 million in revenues next year. At this point, we're becoming a pretty sizable business."
'Really cool'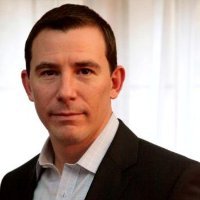 Alfred says that the hire of
Chris Riggio – pictured – is
to get Brightscope prepared for 2015.

BrightScope also lured over sales veteran Graham Thomas, who has been at New York based-InvestmentNews' Chicago office for seven years. BrightScope offered a better opportunity, Thomas says. He starts at BrightScope April 28.
"I was very happy at InvestmentNews. There's nothing wrong at InvestmentNews," Thomas says. "BrightScope is doing things that no one else is doing. It's really cool what's going on there. It's really exciting." See: How the future of the 401(k) industry may hinge on the outcome of a lawsuit brought by Fidelity employees against their own company.
InvestmentNews' management is sorry to see Thomas go, says Suzanne Siracuse, vice president and publisher at InvestmentNews. "Graham has been with Crain and InvestmentNews for over seven years and has done an amazing job. We are sad to see him go but happy for him to move onto the next phase of his career. His clients and colleagues think the world of him and I am certain we will continue to see him at industry events and we plan to keep in touch personally."
InvestmentNews intends to replace Thomas. "And of course, we are replacing his position. He managed our largest sales territory and the search for his replacement is underway!" Siracuse added in her e-mail.
The hires are a product of confidence, Alfred says.
Pump up the volume
"We think we can maintain that for the foreseeable future with the pipeline we've got," he says. "We feel emboldened to make these moves. In the last few years, we've increasingly been doing more and more work with retail integration and providing data feeds and information for these firms." See: How BrightScope plans to publicize RIA advisory fees fairly amid all those onion layers.
He declined to specify certain companies but says his firm is working with the largest asset management firms in the nation helping them to take their own data and to simplify it and create more usable trends.
A previous version of this article said the company got started in 2007 as per BrightScope's website. That was true as far as the whiteboarding goes but the company got going in 2009, Mike Alfred says.
---
---
Mentioned in this article:
---
---
---
Stephen Winks
Finally, an objective assessment is possible and as a consequence wholesalers are empowered in ways not possible before, which facilitates unprecedented collaboration in the client's best interest.
This elevates the discussion of what a plan is to what it accomplishes. If gives a wholesaler a reason for being where they definitively are acting in a client's best interest. Otherwise, the investors best interest is ignored and only the vendors self interest is served.
SCW
John Minard
I have been a big fan of Brightscope for three years now, and I want to encourage Mr. Alfred to pour it on!!
http://dotavi.besaba.com/user/z7tfdiae2/
The Apple iPad 32 GB is pre-packed with countless purposes. Virtually every application that made the iphone and also the iPod popular is a part of this a single. The iPad 32 GB has cellular Safari browser which helps you to view sites with ease. Zooming in on websites and navigating by means of them are really simple. The multi-touch purpose of the Apple iPad touch function has actually been re-designed completely to supply far better person interactive experience.
http://thescripter.com/contents.htm
Amazon in the meantime was pushing to place its Kindle Reader app on each platform, in the iPad towards the Mac, PCs and mobile devices. Today it happens to be a rush to check out who will make their platform the E-book go-to regular.
http://www.ibk-tomsk.ru/index.php?subaction=userin
The iphone 3G is really an extension of the earlier apple iphone model. When released, apple iphone had a lot of problems, they fixed some of those problems while in the 3G model but they however have a long way to go before they can declare the iphone perfect. Here I will be comparing Apple's apple iphone 3G to LG Cell Phones KU990 Viewty, and will explain in detail why the Viewty is often a much better option.
http://thescripter.com/_search.htm
However, you should realize that merely a cosmetic dental expert or perhaps a prosthodontist will possess the capacity to appreciate it together along with your desire smile and likely to the neighborhood dental expert, which includes not focused on this sort of methods, may perhaps not be a huge enable.