Libby Cherrington (right) and Krista Dunton have two kids and have been married almost five years.
Brooke's Note: Fairly or not, if someone says that a South Carolina brokerage office with elements of a Wall Street-and-Dixie culture treated a lesbian a bit like an alien then that person is going to have believers — even if it appears she has a financial motive to play the gay card to the tune of $6.7 million. Lisbeth Cherrington's long, strange career, fraught with regulatory actions, takes another bizarre turn over her latest FINRA sanction--lying about her ageKelly O'Mara does a great job of looking deeply into this case of a very powerful advisor and the biggest wirehouse clashing at what may be a tipping point in history for Wall Street, women and gays in America.
Libby Cherrington has it going on.
Not only does she have a $300 million book of advisory business but a repeatable method for landing new assets — seminars that tend to bring in from $2.5 million to $4 million a pop. See: The art and science of how one RIA grew assets 125% by springing for several hundred steak dinners a year.
So it was not surprising that Morgan Stanley poached Cherrington away from Wells Fargo in 2011 to start an office in Bluffton, S.C. with incentives that included a $6 million-plus, presumably as a signing bonus, and a grand plan to produce upwards of 36 seminars a year.
Cherrington embarked on her seminar tour, and with some success. But after just over two years, all contentious, she has broken away from Morgan Stanley with plenty to say about how she believes she was mistreated.
The now former Morgan Stanley advisor claims in a FINRA complaint that her direct manager at the company poisoned the waters with her fellow advisors by portraying her as someone who callously recruited clients away from colleagues. After extensive safeguards were put in place to ensure that double solicitations didn't occur, the water poisoning might in theory have stopped. See: Counterpoint: Intra-Wall Street recruiting by Morgan Stanley Smith Barney has picked up in the past 60 days.
But, Cherrington and the Morgan Stanley manager who hired her, who has also left the company, allege that matters only worsened in the ensuing months. Cherrington was subject, she alleges, to new rules, phones that functioned poorly or not at all, investigations centering on her and the sense of being whispered about in unflattering ways. Because of what she considers the inexplicable nature of these alleged obstacles, and odd comments and incidents, Cherrington argues that she is being discriminated against for being gay.
'Outrageous defamation'
Morgan Stanley says the allegations of discrimination are untrue and that Cherrington's motive for complaining is simply a ploy to avoid paying back the $6.7 million she owes on her "loan" from the firm. Wirehouses often pay signing bonuses in the form of forgivable loans that are only forgiven if you stay on board for several years and hit revenue targets. Cherrington declined to say whether the cash is on hand or got spent. See: 7 things to know about retention bonuses and why the post-check ether may be wearing off.
"Morgan Stanley investigated and addressed the concerns raised by Ms. Cherrington and determined that she had not been the subject of any discrimination during her employment," says Christy Jockle, a spokeswoman for Morgan Stanley. "Ms. Cherrington, who left Morgan Stanley in January 2014 to join a competitor, has evidently raised these issues again in an attempt to fend off a demand by Morgan Stanley that she honor the agreement she signed to repay millions the firm loaned to her during her employment." See: Wall Street's big retention problem: RIA compensation is nearing parity with wirehouse brokers.
Cherrington left the company with her business partner and seven-person team at the end of January to affiliate with Atlanta-based FSC Securities, a member of the AIG Advisor Group. She has filed a FINRA complaint against Morgan Stanley, which responded by sending a demand letter asking for their money. Cherrington says virtually all her clients followed her to her new practice. See: AIG puts its once-tarnished brand on a small band of obscure insurance brokers — perhaps testing the waters for Royal Alliance and friends.
Cherrington's lawyer, Tom Campbell, with the firm Smith Campbell in New York, argues that the contract was broken first by Morgan Stanley, making the refusal to pay back the funds a tit-for-tat.
"It's a breach of contract claim in large part," he says, adding that Cherrington continues to face "outrageous defamation."
Dark whispers
The defamation began, Cherrington says, shortly after she joined Morgan Stanley in 2011 — or even before.
No one ever said anything directly to her about being uncomfortable with her being gay, but according to Tim Ballard, the Morgan Stanley complex manager who recruited Cherrington, there were jabs made at her and her sexuality by Morgan Stanley employees.
The very first time Ballard had a meeting with the branch managers and Cherrington, he went out to lunch with the other managers later in the day. When he mentioned to those managers, including the one to whom Cherrington directly reported, that she was gay, the two women made fun of her shoes and clothes, he says.
What Cherrington faced from these managers and Morgan Stanley management in general, says Ballard who is now a vice president at FTB Advisors in Memphis, was "inappropriate, unwarranted and unfair."
Cherrington and her wife, Krista Dunton, have two kids and are well known in the community around Hilton Head, S.C. They met when Dunton was working as a golf pro at the gated community that Cherrington lived in. Dunton is one of just seven women in the top 100 teaching golf professionals in the country and is certified to teach PGA players. While Cherrington says she never goes out of her way to make that fact that she's a lesbian a defining part of her work, it was common knowledge in the region.
"You can't actually hide your lifestyle when you have two kids," says Cherrington.
According to Ballard and Cherrington, there were very few instances in which anyone at the company explicitly spoke in a derogatory way about her sexuality. But, they say, Cherrington's direct manager appeared to dislike her and told Ballard that she didn't trust her. That manager drove many of the actions and rumors that eventually pushed Cherrington to leave the company, she alleges.
Covert operation
"It was more covert than overt," says Cherrington. "Nobody is going to stand up and say, 'We don't like her because she's a lesbian.'"
She adds that she believes she's never even experienced this kind of covert discrimination in her decades working in the industry. "I've never been exposed to anything like this ever. It was never an issue."
Things became more overt, says Cherrington, when Morgan Stanley created onerous new rules requiring her to get multiple approvals before mailing flyers to advertise estate planning seminars — procedures that allegedly only applied to her out of the whole company. Cherrington says her phones wouldn't connect to local exchanges and other advisors in the complex accused her of trying to steal clients and of conducting business under the table. Just months after undergoing extensive vetting when she joined the firm, she says, she was put under an internal investigation that she only learned of later.
Cloud of complaints
Cherrington, though, is battle-tested for conflict. Her Broker Check report shows eight disclosures for complaints from 2001 until 2007. Only 12% of reps across the securities industry have one or more disclosures; eight is a lot. See: Broker Protocol signings regain momentum amid new signs that the wirehouses could shut the breakaway portal.
But, Cherrington says that the complaint tally is misleading. When she left American Express, as the top-producing advisor in her office, she says, the Minneapolis-based firm sued her and solicited complaints from clients at a time when the market as a whole was losing money, which accounts for many of the complaints. She, then, won an arbitration against American Express.
"I have never been sanctioned or censured by any regulatory body for doing anything wrong. When you have been in business as long as I have and you have the type of client base I have, complaints are going to happen. The key is whether one is found to be held responsible. I never have been," she says. Cherrington has hired a PR company to manage her media relations since leaving Morgan Stanley,
Cherrington was vetted closely by Morgan Stanley before being hired, according to her and Ballard.
Changing culture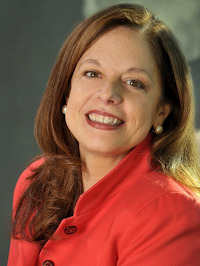 Jennifer Hatch: Back in the day
it could be 'really brutal.'
This isn't Morgan Stanley's first brush with trouble either. They have been accused of discrimination and last year the largest wirehouse was sued by an African-American employee, who argued that he was paid less than his peers. In 2004, the company paid over $50 million to settle a class-action suit over discrimination against women. In 2007, it created another $46 million pool for another sex-discrimination suit. See: The New York Times exposes JPMorgan's brokers, yet again.
In recent years, the firm has made an effort to encourage diversity, which Ballard says was part of the reason he thought Cherrington was a great catch.
Indeed, wirehouses have become more enlightened on the subject of sexual orientation, says Jennifer Hatch, president of New York-based RIA, Christopher Street Financial , which caters to gay and lesbian clients.
"Things have changed," she says. Hatch hasn't worked in the wirehouse world for 17 years, but back in the day it could be "really brutal," she says. See: Advisor spotlight: How a former JPMorgan bond saleswoman transformed an iconic advisory into a business.
These days, though, it's more common for a lesbian or gay advisor to be an asset to the firm — at least in Manhattan. That could be different elsewhere in the country, Hatch acknowledges.
Morgan Stanley says it has zero tolerance for sexual discrimination in any of its offices, Jockle says. "Morgan Stanley fosters a corporate culture that is open and inclusive, and maintains a zero tolerance for all discriminatory practices."
Cherrington says that for all the company's efforts to become more diverse and attract LGBT advisors, it has produced few results. Cherrington was the only openly gay advisor in the complex, which covered South Carolina and parts of North Carolina and Georgia, Ballard adds.
"They didn't know what to do with us when they get us," says Cherrington.
Those seminars
Ballard says Cherrington was one of the most successful advisors in the area, which was why he recruited her. Typically, companies want to work with those advisors, not stand in their way, he says.
Before coming to Morgan Stanley, Cherrington was at Wachovia and then Wells Fargo, where she was one of the top-producing advisors for the company. From 1990 to 2001, Cherrington was an advisor for American Express and was #1, #2 and #3 in gross earnings in 1997, 1998 and 1999, respectively. At all these places, her focus has been on estate planning — which was one of the reasons she came to Morgan Stanley in November 2011.
At Wells Fargo she had only been allowed to do estate-planning seminars in her specific region. But at Morgan Stanley, her business plan included conducting seminars anywhere she was licensed, throughout the complex, and partnering with other advisors to offer financial plans. See: Why RIAs need to pay heed to a ruling that put a media star and advisor out of business — and out $300,000.
'Obsessed'
But Cherrington says that's not the way it happened.
From the beginning, says Ballard, Cherrington did not have a good relationship with her manager. That manager told Ballard that she didn't trust Cherrington and that she didn't understand why he was "obsessed" with Cherrington and her team.
That negative manager-to-advisor attitude eventually permeated all the advisors in the area, he says.
Cherrington began doing seminars and sending out mailings to potential attendees, she says. The list of those attendees would be cleansed of known clients of other Morgan Stanley advisors before mailings went out, but still some current clients would get the flyers. "It's not uncommon," says Cherrington, and when those people called her, she says she told them to contact their own advisor. See: A $2.3-billion RIA in San Diego continues to grow as it hires talent from national powers — this time a known Schwab quantity.
Singled out
But, because Cherrington was never introduced to the other advisors in the region and it was never explained to them that she'd be doing these seminars, they complained that she was trying to poach clients. Some junior advisors, who were members of her team but were stationed in other branches, were accused of being paid under the table — taking a salary from Morgan Stanley but then giving the business to Cherrington in return for a payment from her.
"I was aghast," she says, upon learning of those allegations.
Ultimately, Morgan Stanley laid out procedures that required Cherrington to send her list of potential seminar attendees — a list she purchased herself for a few thousand dollars — to New York for them to vet, then to the branch managers to delete current clients, then on to individual advisors to go through, and then back to the regional head for approval. The process essentially gave every person in that power chain veto power, making it perhaps unsurprising that five seminars that had already been paid for were ultimately cancelled her first year, she says.
"They added steps to her that I've never seen with anyone else," says Ballard.
Though 36 seminars were planned, only 15 occurred, she says. According to Cherrington, each seminar brings in $2.5 to $4 million in business.
She says she later found out that the time-consuming process was unique to her, out of all the advisors in Morgan Stanley.
Morgan Stanley declined to comment on the specific allegations about the mailing process.
Under investigation
Ballard says he tried to help Cherrington cut through the red tape, but found everything was dragged out and slowed down. "He indicated his hands were tied," says Cherrington.
Ballard says he was told by a friend who was an executive in the region that it'd be better for him if he got on board with what everyone else thought about Cherrington. In 2012, when budget cuts came, Ballard found himself demoted from complex manager to a regular advisor — not even a branch or middle manager.
"I think this [unilateral support of Cherrington] was a factor," he says.
By the fall of 2012, after Ballard had been demoted, Cherrington was called to a meeting in Atlanta.
"They basically told me that I had been investigated," she says. While she says she never found out what for, Ballard says the investigation began shortly after her hiring and was over a complaint previously filed with Wells Fargo about her work there. What struck Ballard as unusual and "inappropriate" was that Morgan Stanley would conduct its own internal investigation about a complaint at a previous employer.
Particularly galling to Ballard was the nature of the complaint: Cherrington was accused of having an inappropriate relationship with an elderly female client and using that to scam the client. See: How Glenn Neasham lost his house, was forced to go on food stamps and faces jail time after selling a senior an indexed annuity.
"We were really just baffled," Cherrington says. "We were getting pushback from the people who hired us."
Both Cherrington and Ballard argue that the investigation, which began just months after she was hired, made little sense in light of the fact that she had been thoroughly vetted by Morgan Stanley before they offered her a contract.
Too little, too late
That Atlanta meeting ended with company executives acknowledging, Cherrington says, that her contract explicitly allowed her to do seminars throughout the region. Later that fall, she says, she had another meeting with two compliance officers from the complex, who told her they were moving her as far away as possible from the branch manager who was her direct supervisor. Instead, she would report to a different manager. See: How Washington Wealth is using a million-dollar carrot to lure centers of massive wirehouse influence.
"Obviously, that suggested that something was wrong," Cherrington says.
But, the problems didn't get better under the new manager.
The issue, Cherrington says, was that "the damage has already been done." Even though she changed supervisors, the gossip about her was already spreading and many of the roadblocks had already been thrown up.
For example, Cherrington was told she needed to send her seminar mailing list to the corporate office in New York — not to all the different people she'd been going through under the newly-created process. Within 24 hours, she says, she got a call back saying that she still had to follow the multi-step list-cleansing process she'd been through all year. Another manager told her she could only give her seminars in her town, not in the larger region, despite the fact that that issue had supposedly been resolved.
Typo, no-go
In 2013, Cherrington scheduled a number of meetings in the region to discuss partnerships with other advisors. But, at the last minute, they were cancelled and, according to Cherrington, the regional manager explained that it was because an e-mail she sent about the meetings contained a typo.
To Cherrington, it seemed serendipitous that in June 2013 Morgan Stanley announced a new policy for dealing with any concerns about discrimination. That program, CareBox, was going to create a system to investigate complaints internally.
Cherrington says she filed a complaint and asked for mediation, but was told — despite the procedures outlined — that she couldn't have a mediation. The procedures also stipulate that she should have heard back about her request in 30 to 60 days. She says she heard nothing. See: Fed up wirehouse advisors more eager to leave than ever, study says.
In December, Cherrington was notified by a company attorney that they had investigated her complaint and found nothing wrong. Cherrington says they never talked to Ballard or to people she named in the complaint.
"The CareBox thing was just a sham," says her lawyer, Campbell.
Morgan Stanley wouldn't say how many complaints have been resolved through the CareBox process or how many employees work in the program, but they did say they thoroughly investigated Cherrington's complaint. Cherrington says, however, that the program had just one dedicated employee for the whole company and that HR staff appeared to have little understanding of the procedures. See: Is Merrill Lynch taking its more RIA-like training program another step forward with Racquel Oden's promotion?.
Blocked phone calls?
As Cherrington awaited the CareBox findings, she believes she may have gotten to the bottom of the problems she was having in making phone calls to clients and prospects.
According to Cherrington, ever since she and her team moved into their new office in 2011, which Morgan Stanley paid to set up, the phones didn't work right. She had to call the home office to get connected. After talking to the phone operator and then the man who installed the phones, Cherrington says she learned that he had been instructed by her manager to block certain exchanges when he installed the lines.
Morgan Stanley declined to comment on the specific allegations of blocking phone exchanges.
Badmouthing continues
On Jan. 31 Cherrington left Morgan Stanley to join AIG's Advisor Group. See: AIG puts its once-tarnished brand on a small band of obscure insurance brokers — perhaps testing the waters for Royal Alliance and friends.
Even now, though, she says she's still not entirely sure what happened or why. Most of her clients, whose average age is more than 75, have stayed with her through all the moves, she says, but she claims to have lost plenty of new business and says that even now Morgan Stanley advisors are badmouthing her to potential clients.
The head of the FSC Securities subsidiary of AIG Advisory Group, Jerry Murphy, had to sit down with about 200 of her clients to reassure them, she says, because gossip was being spread that she was trying to steal their money. According to Cherrington, FSC's attorney has also complained to FINRA about how she was defamed, but not yet filed an official complaint.
"I hope no LGBT person ever has to face what I faced at Morgan Stanley," says Cherrington.
---
Related Moves
October 1, 2019 – 1:06 AM
---
---
---
Stephen Winks
It seems like a hostile work environment and disparagement within the brokerage industry, continues to pop up again and again as if it is institutionalized. Ask those brokers who received recruiting bonuses why they are denied due process in resolving conflicts with their broker/dealer under FINRA Arbitration. Ask middle managers who are quieted in their support of the consumer's best interest, and are deemed not to be "team players" because they place the best interest of the investing public ahead of the best interest of the broker/dealer as required by statute. Ask advisors why it is a violation internal broker/dealer compliance protocol to be accountable and responsible for their recommendations as required by statute. Ask retail investors why they enjoy lesser consumer protections that all other investors. The institutionalized inefficiencies counter to the best interest of the investing public and the professional standing of the broker are increasingly difficult to dispute. The industry's solution is the disparage the broker as a trouble maker when in truth they are courageous in fighting for principle in the best interest of the investing public.
When will the industry actually do the right thing, or is it too much to ask?
The trust and confidence of the investing public has long been lost and now the broker is finding it difficult to reconcile industry practices with the best interest of the investing public.
Isn't there an institutionalized leadership vacuum that must be addressed?
Who has the courage to protect public trust? Where is FINRA and the SIFMA, or is their role to assure public trust or simply perpetuate conflicts of interest which destroy public trust.?
SCW
Eric S.
The mere idea that another rep. at Morgan Stanley was going to get supported by other reps is ridiculous. Essentially all these brokers at MS are independent franchisers under the MS brand and they are in no way going to share cases with this person when they could just work with an outside estate tax planning attorney. If Morgan Stanley was going to promote financial planning in their system, they would have hired non-producing financial planners and estate tax planners as consultants to work with their advisers in their different markets. Libby's business model was doomed from the start, and she didn't do her due her research. What about all the advisers at the Wells Fargo she worked with before joining MS? She left them and went to Morgan Stanley and took their referrals. There was no way any smart Morgan Stanley adviser would have made that mistake of having somebody run off with a client they developed to start with after she bailed from Wells Fargo.
Guest
The LGBT community needs to accept that a large percentage of the population is disgusted by their lifestyle, and are sick of having it pushed down their throats. People have a right to be treated with respect, but they do NOT have the right to attempt for force others to accept them as a normal part of society, or to pander to their every whim. It certainly appears that Cherrington is attempting to play the gay card to prevent having to pay back her employer's loan. Sure, there may have been a few less-than-complimentary whispers about her and such, but she doesn't get to use that to disproportionately skip out on her responsibilities. This type of thing with LGBT, minorities etc. has gone WAY too far.
guest
As someone who is familiar with Cherrington's work at Wells Fargo, this comes as no surprise. She can be very nasty and vengeful, she has first hand experience at defaming other people and companies. Playing the LGBT card, when convenient for her, sounds exactly like something she would do. No sympathy here, she should pay back every dime of that signing bonus.
Guest
April 16, 2014 — 12:35 AM
Really…so I am an old white guy with diminishing hair, short, portly and live with my folks…oh I'm gay on Saturdays in October and I have a lisp. Which one of these characteristics should I cite in my law suit against all those terrible people who whisper about me at my job? WTF is this? Be gay be happy but don't use it as your entitlement for special treatment- bad story but probably a good primer on 'how to use who I am to skirt (if they wear them) my responsibilities'.
Oswald
Wow. What a horrible series of events. If they didn't want her, why poach her? This is such an old-school industry, but this type of stuff cannot be allowed to happen. I hope Morgan Stanley pays for all they did to her and her team. This is unbelievable.
MisterRIA
April 15, 2014 — 10:06 PM
Why does anyone work for these brokerages? You don't have to you know. Is estate planning "solely incidental" to brokerage? Is she in violation of the 40 act?
Poopsie
September 20, 2017 — 9:42 PM
lisbeth is terrible! I could never speak directly with her. I interacted with her underling. He never Did a true financial plan instead he recommended annuities with huge fees. I know have a true financial planner and am happy to be rid of the nasty wench!!