Bill Morrissey epitomizes LPL's ability to grow rapidly.
Brooke's Note: The buzz surrounding Derek Bruton's departure has been more intense than any I have seen in a long time. There is no word on just why it happened—though one person after another states resolutely that a more precise reason will "come out." We aren't holding anything back. There is no whisper on the street as of now — just very dynamic business circumstances at LPL. The difference in profiles between the Bruton and his replacement may lend some insight into what goes on in the mind of Robert Moore when he makes these high-level decisions.
Just 10 days after Derek Bruton left LPL Financial in a shroud of mystery, it has replaced him with a "real insider" to lead a team that includes salespeople, business consultants and project managers See: What is the story with Derek Bruton's sudden LPL departure?.
Bill Morrissey was named managing director of the Boston-, Charlotte, N.C.- and San Diego-based firm's independent advisor services unit. The new job will, for now, be folded into his old one as executive vice president of business development.
"I've gotten to know him and he's a huge loyalist for LPL and he loves what they're doing," says Ryan Shanks, founder and chief executive of Finetooth Consulting.
Morrissey, 49, has been responsible for recruiting at the firm for 10 years. LPL credits him for pushing its advisory force during his tenure from 6,350 to 11,400 — mostly on the brokerage side of the business. He is also credited with helping stoke the firm's hottest growth area — its big branch offices or offices of supervisory jurisdiction. This business model has succeeded because recruiting, compliance and other servicing of advisors is decentralized from LPL corporate but locally centralized under one physical PR roof.
"We're the fastest-growing group at LPL and have worked closely with Bill over the years for our recruiting efforts," says John Hyland, chief executive of Private Advisor Group, one of the largest advisory firms with LPL. His Morristown, N.J.-based firm manages about $4.5 billion in its RIA. See: How LPL's biggest branch office added $3.5 billion this year by beating LPL itself with a key service.
Insider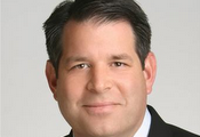 Derek Bruton's departure is still shrouded
in mystery.
Before joining LPL, Morrissey, a Boston College graduate, spent 17 years at Fidelity Investments where he enjoyed a similar reputation as a lunch-bucket, no-nonsense, head-down, make-your-goals executive. "I definitely see him as more of an insider," one executive said. One former Fidelity colleague who asked not to be named describes him as someone "you can always count on" and who showed up at the office at the same time every day.
Morrissey is nearly an opposite of Bruton, says Roger Whitney, principal with WWK Wealth Advisors in Fort Worth, Texas. He's an LPL advisor which also has an RIA, and his firm manages about $300 million.
"He's a really sharp and pretty serious and focused. I've never had any interactions with him where he wasn't focused on what the objections are — which isn't a bad thing."
The characterization contrasts stylistically with Bruton, Stanford University graduate and four-year basketball letterman who has had a career that started with two years as an analyst in Tokyo. After working for a high-end RIA in Menlo Park, Calif., he spent seven years (1994-2001) , arguably the heyday of its growth, at Schwab Institutional, built Merrill Lynch's RIA custody unit before going on to help build the RIA units of TD Ameritrade. He was hired as a ringer of sorts by LPL seven years ago with the job of helping oversee the development of the firm's RIA program.
"Morrissey doesn't have that bigger-than life personality," Whitney says. "He's a true technician. Derek was gregarious and always the tallest person in the room at 6-foot-8 and a former Stanford basketball player. Bill is an extremely confident guy that goes to work and he's the practitioner and won't be the larger than life figure — which is a good thing."
In his new role as managing director, Morrissey will lead a business unit that maintains LPL Financial's independent advisors with service, product and practice management and business consulting, a company release stated.
Morrissey will report directly to Robert Moore, LPL president, himself the beneficiary of a recent departure (Bill Dwyer's). See: LPL's Bill Dwyer decides to call it quits and Robert Moore is taking over his duties.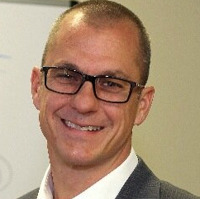 Roger Whitney: I've never had any
interactions with him where he wasn't
focused on what the objections are
— which isn't a bad thing.

"He has a demonstrated track record of innovative thinking with a keen understanding of our clients' needs," said Moore said of Morrissey in a statement. "This selection process confirmed the quality and breadth of talent we have assembled here at LPL. Bill was chosen due to his extensive industry experience, deep understanding of our advisors' practices and his ability to inspire colleagues."
The "ability to inspire" is last but not the least of the Morrissey qualities, the inside source says, because LPL CEO Mark Casady has positioned his firm as a growth company with Wall Street and having a person known to execute in the realm is vital.
"Bill's a disciplined guy," the source says. "He's precise and systematic."
Results
The decision to move Morrissey in this role is a smart one, says Hyland See: How LPL's biggest branch office added $3.5 billion this year by beating LPL itself with a key service.
"Bill has had incredible recruiting results over the past 10 years," Hyland says. "He's backed by a talented and amazing team.
Having an excellent recruiter head up retention efforts is a natural evolution, Hyland says.
"I think he'll do a tremendous job in this new role," Hyland says. "Bill has a great energy. Truly, when you're with him he's very engaging and energetic."
Setting the czar bar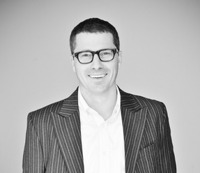 Ryan Shanks: You've got to wonder
how the conversations behind the scenes
unfolded,
Since Morrissey has been responsible for recruiting for a decade, it is a logical step for him to turn his efforts to retention, Shanks says.
"Retention is always more important than recruiting and now he's becoming the retention czar rather than the recruiting czar," Shanks says. "They can take time to find someone for the next generation strategy for bringing advisors."
The mystery behind Bruton's departure is still dangling in the air and Shanks says it would have been interesting to be sitting behind the scenes in LPL's executives offices.
"You've got to wonder how the conversations behind the scenes unfolded." Shanks says.
"[Morrissey] went from courting advisors and doing the dating and now he's on the back end of the marriage," Shanks says. "You can really make a case that they've created one of the most productive recruiting engines in the industry. It's phenomenal what they've done."
In a statement, Morrissey evinced enthusiasm about his new post.
"I am honored to have this opportunity to lead Independent Advisor Services," he commented. "IAS represents the roots of our business and is critical to the company's reputation in the marketplace. Together with my colleague Andy Kalbaugh, who leads Institution Services, and the rest of the LPL Financial leadership team, we intend to deliver industry-leading services, solutions and support to empower our clients to help Americans achieve their aspirations."
---
---
Mentioned in this article:
---
---
---
Stephen Winks
Everyone should wish Bill Morrissey the best, as LPL, the largest independent broker/dealer, seeks to manage a widely diverse group of independent brokers into a scalable advisory support format. The advisor seeks control over their value proposition, cost structure, margins and professional standing, not possible in a brokerage format. Will LPL and the brokerage industry in general be able to make the transition from brokerage to advisory services? The difference is in selling advice products in the b/ds best interest versus managing investment and administrative values on behalf of each client in the client's best interest.
As a hands on manager who hits his numbers, will Morrissey be adroit in introducing disruptive innovation required for professional standing creating a unifying culture within LPL?
A daunting opportunity that could transform the entire industry?
SCW