What Derek Bruton's replacement may say about the departure that still has people shocked
Bill Morrissey is known to grind out quantifiable results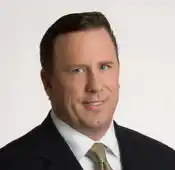 Bill Morrissey epitomizes LPL's ability to grow rapidly.
---
---
Mentioned in this article:
---
---
---
Stephen Winks
Everyone should wish Bill Morrissey the best, as LPL, the largest independent broker/dealer, seeks to manage a widely diverse group of independent brokers into a scalable advisory support format. The advisor seeks control over their value proposition, cost structure, margins and professional standing, not possible in a brokerage format. Will LPL and the brokerage industry in general be able to make the transition from brokerage to advisory services? The difference is in selling advice products in the b/ds best interest versus managing investment and administrative values on behalf of each client in the client's best interest.
As a hands on manager who hits his numbers, will Morrissey be adroit in introducing disruptive innovation required for professional standing creating a unifying culture within LPL?
A daunting opportunity that could transform the entire industry?
SCW