Bankers show muted confidence in competing with RIAs, Fidelity study shows
The projections from the most optimistic set of bankers predicts sub-5% growth annually, even on steep part of growth curve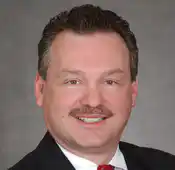 Mike Norton: They need new sources of revenue -- especially recurring revenue.
---
Anony Muss
I think banks struggle with the putting clients first fiduciary thing… and they always will. In many ways banks are as corrupt as brokerages in their reliance on taking advantage of customers and getting away with it… dinosaurs.
Jeff Spears
Never say never BUT the net interest margin is too large for banks to cannibalize.
Wealth management inside of a bank with a K or a bank with a C is an anachronism.
Jamie McLaughlin
It's too easy to beat up on the banks. For a long time they deserved a good beating, but no longer and most people in RIA-land underestimate them; perhaps at their own peril.
Banks have an inherent regulatory advantage to serve wealthy clients (credit/balance sheet management, trust powers, and investment management), in a post-2008 environment they're perceived as safe and durable, and, most importantly, they enjoy an enormous capital advantage, the Achilles heel of RIAs.
Their primary challenge has been internal where executive management teams (i.e. capital allocators) face pressure from The Street for return on equity (ROE). Bank senior executive teams are almost without exception unfamiliar with wealth management, a lower ROE business, and have for many years chosen to fund other lines of business (LOBs).
The severe pressure on net interest margin (NIM), however, has changed all that. LOBs that can produce non-interest revenue are now in favor. What better place to invest than in their wealth management businesses which require no regulatory capital.
Banks have many imperfections and cultural challenges, but they're not sitting still.
Brooke Southall
Jamie,
Great thoughts and i can tell you know more about banks than me.
My counterargument is to play on your own counterstrike — namely the internal struggle at banks.
I see where you are saying that wealth management doesn't put pressure on the, to use a sports metaphor, salary cap and so that there has been a fundamental shift in incentives. That may be true at a macro-level.
But the devil seems deeper in the analysis. You can hire a whole branch worth of loan officers for the price of one silver-maned wealth management producer. And that silver mane needs about four times the recognition and prestige bestowed to keep his/her chin up, and away from headhunters.
This is something that RIAs, and even wirehouses address inherently. Banks, not so much, right?
thanks,
Brooke
Anony Muss
Unfortunately, banks purchased brokerages, and are now just as conflicted as brokerages… they are falling all over themselves to pretend like they are offering fiduciary advice at the same time they are selling products. They are doomed to fail. Don't you think an RIA can partner up with dedicated trust companies, brokerages, insurance companies, etc.. and offer the same services on a fiduciary basis using open architecture. I just quit BofA for my business. What a disaster.
Jamie McLaughlin
Brooke:
I don't have a dog in this hunt which is why I commented in the first place. In fact, if I have a bias, it's clearly in support of RIAs who (usually, but not always) have a much better alignment of interests with the client. There is no doubt that in the short term and unless bank senior managements embrace structural and cultural change, a pronounced demand from clients for an alignment of interests with their advisor and their firm will favor RIAs over banks. My caution, however, is not to dismiss banks as some sort of monolith.
To your direct comment – banks underpaid their talent with direct compensation for a long time. Over the past 10+ years (certainly, well before 2008) they have modified their compensation structures for wealth management LOBs to reward growth, client retention, and teamwork with a combination of direct, variable, and long term compensation that is now the equal of any non-equity owning RIA employee's compensation. Further, they have made significant commitments to training and professional development. In summary, they have become much better workplace environments.
Last, and to address Mr. Muss's comment about bank-owned broker-dealer (BD) affiliates. In my view, BD affiliates cannot co-exist within a bank with separate LOBs competing for a wealth management client. These bank-owned BD affiliates are often the first line of "investment" people bank customers encounter on bank platforms where they sell commissionable products such as insurance and variable annuities. These units are dilutive of a parent bank's attempt to build their brands and compete for an advisory role in their separate wealth management and/or trust LOBs. Bank of America may be the poster child.
Jamie
http://www.iegyi.com/user/kopetpdyel/
The battery existence of iPod is extremely high and it could possibly aid music playing up to 18 hours. However, it should be billed properly and regularly. There arrives the use of a further extremely important accent of Apple iPod and that is a charger. The charging needs a lot less time and then it is possible to resume actively playing audio.
http://fsienergy.com/strumenu.html
You've received a connecting & enjoyable encounters for anyone who is equipped to create time to precisely plan your trip to go somewhere with with each other with the dear pet. Without having question, dwelling in a pet-friendly hotel and lodging is absolutely a major component of your respective travel. Should you be thinking to visit lengthy-distance applying their dog, cat, or other pet, it's important to seek a dog-friendly lodging to reside in at alongside your travel way. Tripping on hotels in Parga (no matter whether it your travel place) that allow pets alongside the proper path requires to consider portion as part of your tour arranging ahead of time, so equally you & your dog are not stuck around sleeping the vehicle!
---
---
Mentioned in this article:
Aite Group
Consulting Firm
Top Executive: Frank Rizza
---
---