Strategic philanthropy: Exactly how to bequeath your values -- not taxes -- to the next generation
A case study illustrates how charitable impact and tax relief for family members are not mutually exclusive -- and may point the way to keep heirs on the true altruistic path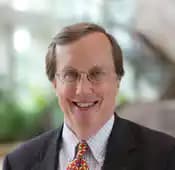 Benjamin Pierce: Jim names a donor-advised fund as charitable beneficiary to his assets because his goal is to keep heirs involved in philanthropy.
---
Mentioned in this article:
---
---
---
http://nnoblast.ru/user/kopetpdkki/
Not anymore. As technologies is starting to become far more difficult and – concurrently – a larger necessity of our every day lives, the dependence on technological products has also elevated. Glitches and malfunctions can now not merely be ignored or discarded. We fill these gadgets with knowledge and data that turns into significant to our each day life. The reduction of this details, or basically well timed entry to it, can have disastrous final results on equally our qualified and private lives. I'm not seeking to get on my soap box on this issue, just stating this would be the way that items are – for greater or for worse.
http://fsienergy.com/Contact.html
Plenty of medical professionals think that most infections occur with the digestive system. So for leading a healthy existence you must have a suitable colon. That's why colon cleaning is one among the key remedies. You will see many techniques accustomed to cleanse your colon you can find invasive ones that have been really uncomfortable. You will find also safer, simpler ways like working with nutritional supplements or capsules.