Rob Foregger left Personal Capital to found NextCapital, which has a rare attribute -- big managed assets.
Brooke's Note: I recall from college days that free beer was no guarantee of getting a big crowd to come to your party. Filling up the fraternity basement with party-goers who paid enough to finance improvement to the premises was heroic work. It showed acute understanding of the market. NextCapital is starting to look like a big party with lots of free beer. Now how many people will stay, pay and extend their hand to be branded with a magic marker?
It shouldn't be rocket science.
Mankind has succeeded in sending astronauts to the moon. But sending a decent report to an investor telling them how well their investments are doing across institutions and classes? Not so much.
With that in mind, entrepreneurs are popping out of garages everywhere to provide free digital portfolio readouts in a way that the JPMorgan's of the world can't even do with all their resources. See: Why a disconnect between reporting software and advisors to UHNW assets persists — and what makes the problem so thorny.
Take the case of NextCapital. The company's co-founder Dirk Quayle cites his company's advancements in asset aggregation and reporting to explain why his online financial company is administering $25 billion at a time when most of the pejoratively labeled "robo-advisors" are only dreaming of gathering their first $1 billion.
"We have an unequal ability to look at your investments and say 'how have I [the user] done.'" Quayle argues that his firm has developed the best system for measuring portfolios against benchmarks to figure out what isn't working and identify problem areas. "Nobody really does that."
NextCapital other critical differentiator is its ability to land 401(k) participants in anticipation of rollovers — a favorite wirehouse strategy that most of the robo-advisory crowd hasn't touched.
Quayle believes that his firm's 401(k) advantage is significant because most online RIAs avoid the messiness associated with the retirement accounts. After all, a 401(k) platform requires understanding hundreds of plans, automating the processes in updating those plans and analyzing their performance. See: 401(k) industry flummoxed over Yale professor's 6,000 'threatening' letters to plan sponsors.
"You can't really just jump into the 401(k) business without a lot of technology," says Quayle.
Expertise required
In other words, a market that encompasses 401(k) plans may be right in the wheelhouse of a robo-advisor, which, in theory, is supposed to be strong technically, if nothing else.
Quayle and Foregger actually see NextCapital's competitors as 401(k) powers like Financial Engines and various target date funds on the managed account side, since that market has been largely untouched by what Foregger calls the digital evolution. See: How giant advice provider Financial Engines can sweep the 401(k) field — or not. TDFs now have $600 billion in cumulative assets, powered by their set-and-forget programs, and Financial Engines is a beast unto itself. See: Financial Engines more than doubles its share price by defining a niche in the 401(k) market between target date funds and RIAs.
The newly christened NextCapital — until this year it was Business Logic — is using its old 401(k) technology and new blood from online RIA Personal Capital to go after retirement accounts and the people connected to them. In doing so, the Chicago-based firm will also attempt to carve out a slice in one of the fastest growing pies in the financial advisory industry: online portfolio management. See: The 6 biggest trends affecting the RIA business.
Monetizing assets
NextCapital, which provides the 401(k) software for the managed accounts of Tacoma, Wash.-based Russell Investments, gathers assets through online dashboards of Dow Jones and Barron's, NextCapital provides a Mint.com-like overview of assets and offers advice to users.
What the firm doesn't do is manage the money or make any fees on those assets. That will change, and with it the company's prospects for turning a profit.
The plan is to start offering the people uploading those $25 billion something that looks less like Mint.com's viewing device and more like Personal Capital's advice machine of software and people — a task aided by the fact that former Personal Capital founder Rob Foregger came onboard in December as executive vice president and board member. See: How one firm is supposedly cracking the lead generation code to the tune of 50,000 advisors supplied — by, for now, not trying to create referrals.
But Steve Lockshin, founder of Fortigent and investor in Betterment, is not so sure NextCapital has successfully bridged the chasm from account aggregation gizmo to investment counsel dispenser.
"It aspires to be an online robo-advisor," he says wryly.
One stop shop
One reason NextCapital is succeeding where start-ups are flailing is that it isn't one at all. From 1997 until Dec. 31, 2013, under the name of Business Logic, the firm made financial technology apps and provided technology platforms for 401(k) managed accounts. Business Logic was co-founded by Quayle, formerly of Deutsch Bank Securities; John Patterson, who hailed from Bell Labs; and John Hagen, who studied computer science at the United States Air Force Academy. See: Wealthfront raises a cool $20 million from VCs to pursue a big slice of a $1 trillion market.
As time went on, the partners wanted to do more than just provide the technology for 401(k) plans; they wanted to provide the advice and manage all the clients' money as well.
"401(k) isn't the total picture for investors," says Quayle.
As a first step in that expansion plan, Business Logic built its own data aggregation system to bring together all of its users' accounts in a manner similar to that of finance data website Yodlee, says Quayle. The goal was to do analysis on all the investments — not just 401(k) accounts — and to better understand the performance of those accounts. See: Nearly half of advisors now charge clients to manage held-away assets.
In 2013, the company signed deals with Barron's and Dow Jones to provide data aggregation and analysis to its readers, a service that was rolled out in February. Being a registered user on MarketWatch, for example, gives the user the ability to download all account data into the Business Logic (now NextCapital) dashboard, analyze a portfolio, and measures the performance and realized gains. See: Advisor Tested: eMoney's automation adds the biggest benefit; account aggregation still building.
The Dow Jones and Barron's deals gave Business Logic insight into lots of assets, specifically the $25 billion in assets uploaded now to its system. The next step was monetizing into those assets.
Serendipity
Foregger founded NextCapital to find digital and online ways to do what Redwood City, Calif.-based Personal Capital had done in providing cheap online advice, but with 401(k) managed accounts. He, then, joined up with the Business Logic team and merged the companies into the new NextCapital.
Foregger says he left Personal Capital largely because he was tired of commuting from coast to coast every other week. "I'm still a very significant shareholder," he says. "And, I'm a huge fan of the company."
Initially, after his departure, Foregger was looking for a "partnership-based business model," i.e., a vendor to provide analytics and the technology for his new firm. At the same time, the Business Logic boys were looking to move their firm into online retail. About a year ago, they met and realized that, instead of each striking out on their own, they could merge businesses.
Foregger, who was previously president of Fidelity Investments Personal Trust Company and chief operating officer of EverBank.com, called it "serendipitous."
"They were looking to move from a tech vendor to a tech-focused wealth management company. [I said] Geez, we should really be doing this business together." See: A compliance attorney fields four tough 401(k) questions amid crossfire provoked by Ric Lager's column.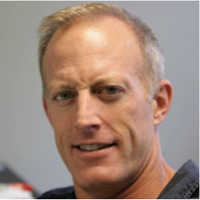 Dirk Quayle: It's very hard for
a Wealthfront, or someone like that,
to understand the 401k.
Revving the retail engine with 401(k) gas
NextCapital is betting that its foothold in the 401(k) business will pry open the door and let in the rest of a client's portfolio in a way that other online RIAs can't. Typically, online portfolio advice management systems analyze your risk tolerance and assets, then recommend allocations. But, most people can't actually take money out of their company's 401(k) and reallocate it. That means that it can be difficult for these online systems to deal with the 401(k) in a person's portfolio.
"It's very hard for a Wealthfront, or someone like that, to understand the 401(k)," says Quayle. See: Wealthfront raises a cool $20 million from VCs to pursue a big slice of a $1 trillion market.
"We do have retail aspirations," says Foregger — aspirations that will all be driven by crossover from the 401(k) market. "That is the engine." See: A $103 billion AUA RIA storms TIAA-CREF's Northeast stronghold by poaching a hotshot from a $30-billion RIA in Greenwichland.
One dashboard
To stake its claim in the booming 401(k) industry, NextCapital will provide the technology for Russell Investments' managed accounts. Before Russell, Business Logic provided that technology for Ibbotson Associates for six years. That platform had "billions of dollars" on it, says Quayle, but his company is starting over with Russell and is just rolling it out now to institutions and transferring clients.
Once it's rolled out, Russell's advisory and institutional client retirement accounts will be backed up by NextCapital's software. Individuals who opt into their company's Russell plan will then be able to use NextCapital's account aggregation to bring the rest of their portfolios onto their dashboards — which NextCapital is certainly hoping they do.
Those individuals will then be able to view performance, set allocations, read news stories about their investments and organize their assets by goals or strategy. The analysis will give them advice on their accounts and investment information. See: One RIA's bid to make the technology that makes it possible to use one password.
In the next phase, set to roll out later this year, NextCapital won't just offer advice but will provide portfolio management regardless of whether the clients come in through Russell, the DowJones dashboard or directly to NextCapital. See: Review: Morningstar Office's web-based platform combines research, advisor tools.
Limited RIA market?
The online portfolio management, says Quayle, will use model portfolios and an online risk assessment surveys to set targets and asset allocations. The 401(k) managed accounts platform will also be available to advisors, but as Bill Winterberg, the principal of FPPad.com, points out, "the market of RIAs that need this is very small." See: Fidelity brings its 401(k) muscle to RIAs with new product.
In fact, Winterberg believes the company is focused almost solely on end clients, not advisors. "It was evident NextCapital is not interested in providing any services to financial advisors," he says.
NextCapital's business plan will have it charging a fee based on assets under management in the automated online portfolio. "A lot of other players are trying to do that," Quayle acknowledges. But, he's banking on the 401(k) giving the company an edge with consumers who will find that competitors don't aggregate their portfolio data or pre-existing investments as well.
NextCapital also already earns revenue by supplying technology to Russell and its technology dashboard to DowJones, Quayle says.
The company has about 25 employees, primarily engineers with some investment research people. But once they roll out the online portfolio management they'll also have advisors on staff to talk to clients when needed. See: Could engineers be the answer to the RIA talent shortage?.
Specter of Bloomberg Black
With the nearly $25 billion in assets on the NextCapital system — a figure Quayle cites frequently — he believes that some advisors are even using the dashboard to do analysis and look at their clients' performance.
But that AUM total on a free system may not translate to paid assets under management, particularly assets that are already with an advisor.
"Bloomberg Black also said something similar," says Lockshin, referring to how many assets the now-defunct brand had on a free platform and how it would translate to revenue. See: Bloomberg warns that BloombergBlack is shutting down.
Crowded platform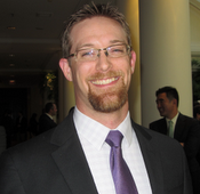 Bill Winterberg: This time next year,
there's going to be 50 of
these companies.
Of course, NextCapital is not the only company using online risk assessment and model portfolios that rely heavily on Internet technology to manage clients. Wealthfront, Betterment, and Foregger's old Personal Capital, which Lockshin calls "the big three," all have better footholds in that market. He points to SigFig and Jemstep, which also use sophisticated analytics to provide tech-based portfolio management online, as more direct competitors to NextCapital. Betterment and Wealthfront are aimed more at DIYers, says Lockshin, while Personal Capital actually is moving closer to a traditional mass market RIA model.
And, there's bound to be new online efforts coming down the pike. "This time next year there's going to be 50 of these companies, says Winterberg. "See: Online RIAs will mostly fail — and here are 10 reasons why.
That means NextCapital is going to have to offer something those 49 companies don't have — and not everyone is sure what that something is.
"Why is their model portfolio better or different?" asks Winterberg.
Captive audience
Winterberg allows that if the company is attached to a client's 401(k), it will be easier to bring in other accounts. Though other online-based advisors, like Personal Capital, also allow you to see all your accounts and institutions, the 401(k) edge could give NextCapital an advantage in bringing in new clients. That may be enough of an advantage to make a significant dent in a growing — but still relatively small — market.
"It's not going to be a winner takes all space," says Lockshin.
Foregger has no illusions that the competition has giant players on the retail side of his business.
"I actually think the competitors are the discount brokers," he says. See: Online brokers may be bigger threat to financial advisors than they realize, study says.
---
---
Mentioned in this article:
Wealthfront
Portfolio Management System
Top Executive: Andy Rachleff
---
---
---
Stephen Winks
The missing differentiator of Betterment, WealthFront, Personal Capital, NextCapital and the other 47 Robo Advisors envisioned is the absence of an expert prudent process (Asset/Liability Study, Investment Policy, Portfolio Construction, Monitoring and Management) and the associated technical acumen necessary to execute individualized advice.
In order for advice to be scalable Robo Advisors ignore the most important point, Advice must be built around an expert prudent process ( based on objective non-negotiable fiduciary criteria of statute, case law and regulatory opinion letters) with an accomplished human being to explain it. Process is how expert individualized advice (required by statute) becomes scalable.
Lockchin acknowledges the limitations of Robo Advice via his experience with Betterment. The importance of a definitive expert prudent process with an audit path affirming statutory fiduciary duty is that process trumps technology as process explains what needs to be done. The 50 Robo Advisory firms emerging simply establish what aggregated assets look like as a portfolio (which is of massive importance) but does nothing to tell consumers what each of them must do individually. Unless every consumer wants to be their own counsel, advisors will never be replaced by technology, though important, because explanation will always be required.
SCW
http://www.fsienergy.com/fuelmenu.html
A girl searching for that Best Costume seriously have additional than 50%, 60% or perhaps 70% savings the majority of the movie star attire that is accessible at superstar attire. So that as an extra value, picking has been created less complicated to anybody who's looking for that Excellent Marriage Robe. The various fabulous superstar attire are worn in tangible events by authentic persons! It truly is not in contrast to people today attire seen on line yet are worn that has a mannequin. A girl searching don't require to request herself from the function that would even suit her! At celeb dresses the operation is done affordably. It is possible to merely find out the superstar which includes specifically the exact same physique as her, browse the movie star dresses that they is placing on and- viola!- a potential candidate for that Ideal Wedding day Gown many thanks to celebrity dresses! All that is just need to be done subsequent this super quick step would be to complete this yet again. Considering the fact that you will see greater than 100s of picture ideal superstar dresses to pick out from, trying to find The best Attire might be as simple as one,two,3!
Brian Murphy
I'm not really sure what the significance of various citings of "$25billion" is here. Correct me if I'm wrong, what you're talking about is $25 billion in assets reported on – not managed, not even advised on…just reported on. What kind of silly vanity metric is that anyways? Exactly what is it indicative of?
FWIW, my team at Kivalia is delivering a different solution to the 401(k) advice problem…self-administered advice. You may want to check that out as well. Good luck to the team at NextCapital nonetheless – there are a lot of opportunities out there.
Brian
Mike Byrnes
March 31, 2014 — 11:01 PM
The 'robo-advisor' trend will be an interesting one to watch over the next decade.
I think the financial advisor industry will be disrupted more than most people think! — Mike Byrnes, President of Byrnes Consulting, LLC, www.byrnesconsulting.com
Stephen Winks
I should have noted that account aggregation as a a tool is essential for advice. By definition this means brokerage firms which have yet to demonstrate any interest in the professional standing of their brokers are easily compromised in their ability to add value as they would not know if they did.
The point is account aggregation is a utility, a nice tool, but not advice.
SCW
http://libreetgratuit.be/forum/index.php?action=pr
Ongoing research and merchandise growth performs a serious part in Apple's enterprise technique, always eager to try a thing new, seemingly generally developing tomorrow's merchandise right now and sometimes releasing a minimum of 1 new solution per year. It's got almost turn into a yearly regimen for them to announce their newest goods inside a amazing start event that pulls die-hard Apple followers, frequently travelling from all around the globe to witness the event. And normally in the forefront is their charismatic chief, Steve Careers.
Mike
February 20, 2015 — 9:02 PM
Great article Kelly! It's the dawn of a new day in the digital investing industry. There's a lot of talk about the "Robo 2.0" movement as was discussed here- https://www.hedgeable.com/blog/2014/12/we-dont-need-robots-introducing-the-digital-wealth-manager-2-0/