What exactly lured a sparkling Morgan Stanley advisor and $1.2 billion to a retreaded brand name attached to a fledgling RIA
Carrie Gallaway and partner Andrew Stern got no signing bonus but the Lebenthal brand, and what Frank Campanale is building with Fortigent, Envestnet and BNY Mellon, attracted them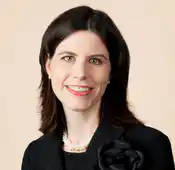 Carrie Gallaway's team had to write a check to Morgan Stanley but sees a long-term play with Lebenthal.
---
---
Mentioned in this article:
---
---
---
http://747.liiika.tmweb.ru/viewtopic.php?pid=72191
four. Building the appliance Shop critical … It had been a different tear-jerker of the overall performance on Apple's account. Apple waterproof coat permitted the populace to work with its creative imagination, motivation and familiarity with technological know-how to deliver these kind of excellent apps ( to start with with the iTouch, up coming the i cellular phone also now the apple ipad tablet) that may press the complex limitations on the smartphone. Now, the identical individuals are working with the apple ipad and it is really still to be witnessed what might be finished together with the pill like computer system. In the event the apple iphone 's indicative of just what the ipad can perform, points are likely to stop up acquiring fairly enjoyable.
http://www.conveyormfg.com/_vti_inf.html
As it really is a pre-beta variety of for developer, it'd not be stable or do the job adequately because the final variety of the plan will. Microsoft suggests not by utilizing this inside a production atmosphere or in the particular machines. Get a spare a person if you want to test drive it. Also, some item capabilities and functionality may need innovative or extra hardware, or installing of other software.