Bob Reynolds: We think that two plus two equals six. We want to be the best in this space.
Brooke's Note: Let's face it, the 401(k) business is kind of a nightmare. It requires untold amounts of bureaucratic administration on behalf of unwilling customers in plan sponsors and unknowing users in the actual participants. So it's hardly sufficient to pay somebody lots of money to build a world-beating 401(k) recordkeeping business. Some personal pride in gaining influence ad power, stoked by rivalries among former colleagues, can only help. We're doing a little tea-leaf reading here but it sure seems like Bob Reynolds is doing some of the ol' soft shoe to remind Fidelity why it liked him in the first place.
It's one of those F. Scott Fitzgerald lines that we take as a semi-truism: "There are no second acts in American lives."
Don't tell that to Bob Reynolds, 62, whose first life was defined in part by his ability to execute one of the great brand extensions: In his 24 years at Fidelity Investments, he took the firm from being known as the Peter Lynch mutual fund place to also being a 401(k) king with an industry-topping $1 trillion-plus of assets today.
In Reynolds' new life at Montreal-based Power Financial Co., it appears that a second act is shaping up to rival his first one. See: Fidelity, Vanguard and Schwab have top 401(k) brands but plan sponsors like the service of off-brands better, study shows.
Though he has been working prominently for Putnam Investments of Boston since 2008 as president and chief executive, Reynolds' play to make his company into a Fidelity-like 401(k) super giant got a major boost last week when Power merged the 401(k) businesses of Putnam and Denver-based Great West Financial, simultaneously putting the whole $220-billion 401(k) company under the leadership of Reynolds. See: DC Current: Bob Reynolds spoke on retirement reform, but what he left unsaid was more interesting than the speech.
New math
When asked about what the merger and his oversight of the merged entity stands for in the grander battle for the 401(k) throne, Reynolds did not downplay his ambitions.
"By putting these businesses together, we think that two plus two equals six. Both Great West and Putnam's offerings will be even better. We want to be the best in this space. That's our goal. If you have that as a goal then size and growth takes care of itself. We're clearly focusing on growing this business and becoming a major provider in the retirement space."
But will those synergies be enough to create a countervailing rival to Fidelity?
"We compete with Fidelity every day. Someone like Fidelity has done a wonderful job. We're in the marketplace against them and win against them," Reynolds says.
Fine mesh?
Still, the merger has its challenges.
"Great West has good people, lots of talent and their strong sales culture … that allows the sales team to work independently, says Phil Chiricotti, president of the Center for Due Diligence, a Western Springs, Ill.-based organization that provides workshops and conferences.
"Reynolds is equally as talented, particularly from a managerial standpoint, but he comes from a different legacy type culture and it will be interesting to see how the two mesh."
Fidelity spokesman Mike Shamrell wrote in an e-mail: "Fidelity remains focused on and confident in our ability to build on our leadership by helping employers, advisors and employees reach the best possible outcomes aligned with their respective goals."
Power Company owns Great West Lifeco, a Winnipeg public firm, and purchased Boston-based Putnam in 2007. Great West Financial, the U.S.-based division of the firm, is part of Great West Lifeco and is primarily a 401(k) recordkeeper. Reynolds is the newly named president and chief executive of Great West Lifeco. Charlie Nelson and Ed Murphy, who had previously overseen the retirement businesses of Great West Financial and Putnam Investments, respectively, will have prominent roles in the newly combined retirement organization. See: DOL's proposal puts the screws to legacy 401(k) providers.
Two armies, united
Considering Reynolds' stature in the industry and the general belief that he was the heir apparent to Fidelity chairman Ned Johnson, he has kept a relatively modest profile. But Reynolds never stopped laying groundwork for success. He was quick to upgrade Putnam in the retirement game soon after his arrival. Putnam was named the inaugural recipient of the Retirement Leader of the Year award at the 18th Annual Mutual Fund Industry Awards in 2011 for its initiatives and innovative solutions in the workplace savings arena. See: Experts open playbook on retirement plan reform.
Great West has been successful wooing small and mid-sized firms, including non-profit 403(b) plans and 457 plans whereas Putnam's success lies in winning bigger plans. Great West and Putnam will merge the front and back office. They will both continue to use Great West's recordkeeping system and Great West's clients will likely get use of the sleeker participant website at Putnam. See: What post-mortems of 401(k) and 403(b) deals that got away tell advisors how plan sponsors think — and it's not mainly about price.
Post-merger, Reynolds's Great West will grow the number of advisors it works with from 7,100 to 10,100. Putnam has 3,000 advisors that sell its retirement plans and Great West has 7,100.
Game of scale

Randy Long: Schwab can't keep the
rollovers and they don't want the
recordkeeping business.
What is clear is that Reynolds has new scale to play with — a factor that may already have played itself out. Great West recently snapped up a $3-billion recordkeeping client — Salt Lake City, Utah-based Deseret Mutual, orphaned by The Charles Schwab Corp. in a reorganization, 401kWire recently reported. Schwab essentially cut loose this business because it was not profitable enough. When Schwab tried to bridge the gap by requesting access to the participants to cross-sell, and was denied, it moved on. See: Schwab shoos $25 billion of client assets out the door as it calls the bluff of employers with lopsided 401(k) contracts.
But Great West can easily make these accounts profitable, Reynolds says, with the assistance of the firm's recordkeeping system, Fascore, which is considered one the most modern, nimble platforms in the industry.
"A lot of the new technology can be operated at a more reasonable cost and I think in this business especially it's a game of scale. The newer technology can be operated at a more reasonable cost. I do think it's a game of scale especially in this business. This is all about growing and being one of the dominant players in the market and looking over the next 10 years and saying what's the best way to get there," he says. See: CAPTRUST wakes up the 401(k) industry by buying $1-billion advisor/recordkeeper that adds the 'magic' to its arsenal.
Succeeding where Schwab failed
That Great West can steal Schwab's formerly unprofitable clients and generate revenue from them impresses Randy Long, managing principal of Irvine, Calif.-based SageView Advisory Group, LLC, which has $29 billion in assets.
"This is a compliment to Great West and their management team. Their block of business at Great West has always been very profitable. They've got scale. Look at what's happening at Schwab. Schwab can't keep the rollovers and they don't want the recordkeeping business. There are a lot of Schwab clients who are unhappy and leaving. It's interesting that Schwab took that approach. It shows they didn't have profitability with recordkeeping. But Great West is profitable with recordkeeping." See: 10 most influential individuals in the 401(k) industry affecting RIAs in 2012, Part 2.
Greg Gable, a Charles Schwab & Co. spokesman, declined to comment for this story.
In the wake of the Fidelity 'monster'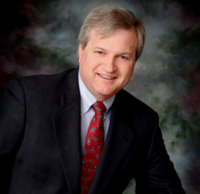 Rick Meigs: I think Bob's a
great visionary and a great leader.

Great West Financial ranks seventh in terms of recordkeeping assets in defined contribution plans and ninth in 401(k) assets. Great West's foothold in the public defined contribution market explains the gap, says Bing Waldert, of Boston-based Cerulli Associates.
"This is a logical move, but not a game changer. DC recordkeeping is a scale business, thus it makes sense to merge the operations. Fidelity is a monster in this space — they're about triple the size of the second-largest DC recordkeeper. There's a long way to go before anyone challenges their peak. See: What the confidential documents uncovered by Reuters say about Fidelity's future in the 401(k) business.
The moves by Reynolds will not shift Fidelity's focus, according to Mike Shamrell, a Fidelity Investments spokesman.
"Fidelity remains focused on and confident in our ability to build on our leadership by helping employers, advisors and employees reach the best possible outcomes aligned with their respective goals," he says.
Small and mid-sized powerhouse
Great West is expected to take the branding of the combined retirement services. It has been in the industry for years. Putnam has had retirement plans in place for some time but launched a major initiative in 2009, a year after Reynolds came aboard. Putnam and Great West declined to break out the assets associated with the two retirement units but Reynolds allows that Great West makes up the larger portion.
Great West comes in fourth in terms of all recordkeepers, with 4.5 million participants as of year-end 2012, according to Bing Waldert of Boston-based Cerulli Associates. Waldert says it makes sense that the firm has so many participants since it focuses on the smaller space, Great West's assets were listed as of $178 billion at the end of 2012, according to Cerulli.
Cerulli does not have data for Putnam.
It's a natural solution to merge the two divisions, Reynolds says.
"It is really the market opportunity and business models of the two entities that prompted this change. When you look at great West they've been a powerhouse in the small and mid-size markets and leader in 457 and 403(b) for years. At Putnam, we use Great West's platform because it is relatively [cutting edge]."
Cool running
This merger is exciting new for Long, who uses both Great West and Putnam recordkeepers.
"Putnam's done a lot of cool things with participant experience and how they engage with participants. They're using the Great West platform. Great West doesn't have those same participant tools. Putnam's on the larger end of the market and Great West has done well on the mid- and smaller market. I think together they can bring some of those great Putnam interfaces to Great West and it'll give them combined larger scale," he says.
"Where Great West has struggled in the over $100 million, it has done well in the smaller market and Putnam is doing really well in that larger space. Putnam is being driven by the Great West back engine. Now, if they can bring the client-engagement website together it'll be really cool."
Retirement architect
In 2005, Reynolds earned a lifetime achievement from Plan Sponsor Magazine for his contributions to the retirement services industry. Reynolds' stellar reputation as a mastermind of Fidelity's retirement plan is not overstated, Long says.
"I think Bob's a great visionary and a great leader. I think he's spent years at Fidelity building the whole Fidelity distribution center. He built Fidelity's retirement division. That was his baby. He was the architect and definitely understands technology."
Elevating Reynolds to his current post was a smart move, agrees Rick Meigs of the 401khelpcenter.com.
"You need to put your smartest person you've got and grow that business. It is sufficient scale. It's significant enough to perk up some ears. I think it's wise for Great West to make the move. It doesn't make any sense to have the two operating as separate retirement entities. Merging them together just makes sense."
ETFs at issue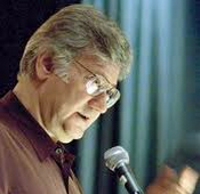 Phil Chiricotti: A growing number of
retirement plan specialists are also looking
at the higher-margin wealth management business."

Reynolds has a strong vision of the bigger retirement unit going forward. He's hesitant to push ETFs as Charles Schwab has done with its ETF-only platform, though the firm has not ruled out a course shift if ETFs in 401(k) plans unexpectedly catch fire.
See: Technical challenges may push Schwab's ETF-only 401(k) plan schedule into 2014 — deferring an intriguing financial clinical trial.
"I think the philosophy of running an open platform has been key for Great West and key for Putnam in building our businesses," he says. "You need a brokerage account now for ETFs. We haven't had a lot of demand for it. But we're prepared for that market changing in the future."
Where old hands fear to tread
This merger of retirement divisions may mark the beginning of a badly needed consolidation trend.
"More consolidation is on the horizon," says Chiricotti.
The influential leader of the 401(k) business blames the Department of Labor's growing set of demands on plan sponsors for causing executives to look askance at the 401(k) business. He says RIAs should be wary of rushing toward what 401(k) veterans are abandoning.
"We often read about RIAs wanting to get into the retirement plans business, but given the government's looming intrusion into the private retirement plans system, a growing number of retirement plan specialist are also looking at the higher margin wealth management business."
One is enough
Reynolds is ready pick the best of each retirement group's assets, for instance using Putnam's participant website.
"It makes no sense to have two participant websites. We want to be able to leverage the best for the two and that way you can continue to invest in the business."
He quips that he is more than ready to merge the websites.
"The movie Noah is out, but we don't have to build two of everything."
---
---
Mentioned in this article:
---
---
---