Sheryl Rowling and Eric Clarke will join their softwares at the hip.
Brooke's Note: When I talked to Eric Clarke about what to take away from the TRX, he did not use hyperbole. The Orion president simply made clear that a minority subset of advisors are bent on wringing every tax efficiency out of a portfolio. A bigger takeaway, he says, is that this deal show his company's determination to continue to do deep, deep melding of technologies with other companies with this one, Redtail and its one with Salesforce as prime examples. It's hard to see the downside of that.
Orion Advisor Services LLC has achieved new balance and new answers for inquisitive accountants.
The Omaha, Neb.-based portfolio accounting software maker has signed a deal with Total Rebalance Expert to help advisors treat qualified and non-qualified assets as a single portfolio — a function that is expected to please CPAs and other advisors determined to eke every tax efficiency out of a portfolio and manage across the household rather than within each account. Families typically have multiple accounts.
The move is helpful to Orion in that it helps close a technology gap with both Black Diamond and Tamarac, two companies that have applied considerable resources to making rebalancing part and parcel to portfolio accounting. See: Tamarac shuts out Black Diamond from integration.
Orion customers get TRX for free.
College try
The new effort will be called Total Technology Platform and is expected to be complete in five or six months. Orion will continue to work with Trade Warrior and iRebal. It will phase out its own rebalancing technology that Orion chief executive Eric Clarke is self-critical about.
"We gave it the college try and it just didn't work out for us," he says.
There was a time when college tries were good enough when it comes to rebalancing but those days are past, according to Jim Starcev, a technology consultant in Overland Park, Kan. who sold his firm, eTelligent, to Schwab Advisor Services.
"It always made sense, those two pieces fit really well together," he writes in an e-mail. "I don't think there has been a driver in the last few years. Both programs really use the same data (reporting uses more, but what rebalancing uses is the same as reporting). 10 years ago it was fairly straightforward to combine these two. I would say the only real change is a bigger push for integration, more and more advisors and software firms are talking about it."
In an interview yesterday Clarke added that he met by phone with an advisor about rebalancing, with TRX CEO Sheryl Rowling on the other line, and experienced the difference of having her technology and expertise as part of his company's effort.
The advisor asked eight questions related to tax efficiency that were outside the Orion wheelhouse but right inside Rowling's.
"Our experience as a CPA advisor and the creators of TRX position us well to bring a tax-efficient and technology-enabled portfolio management platform," said Rowling in a release.
In the press release relating to this event, Orion called the deal an "integration" but Clarke says that in fact it's more of a case of putting TRX right into Orion in Intel-Inside fashion. "Advisors don't have to bounce back and forth between our two systems," he says.
The Orion move is a notable event in the advance of rebalancing software into the RIA business, Peter Giza, vice president of business development
at WealthSite and former RedBlack executive says in an email.
"Orion/TRX – an interesting step in making rebalancing a commodity as opposed to an oddity. What ever happened to TD's online version of iRebal that was supposed to be free for TD platform users? That evaporated with last summers haze. With the TRX announcement it leaves three independent players: Blaze, RedBlack and TradeWarrior.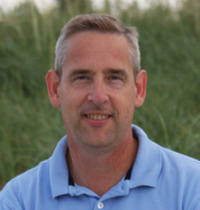 Peter Giza: It still remains one
of the most under-utilized tools in
an advisors arsenal.
"Rebalancing has morphed from post market crash toxic waste management tool to that of monitoring assets and IPS, cash management and what-if trading scenarios," he adds. It still remains one of the most under utilized tools in an advisors arsenal. Perhaps this move will once again raise the awareness of its intrinsic value. If the trend continues advisors will have to sign onto a platform to get the benefits that these vendors provide."
Idea factory
Orion will streamline advisor workflows, providing firms with the ability to report on and manage assets at multiple custodians as well as assets held-away at other institutions.
Clarke says that, for a change, what his firm's engineers envisioned and what financial advisors cared about dovetailed.
"We have lots of ideas but what we're short on is ideas that resonate with advisors."
Orion has 400 advisors using its software and administrates over $150 billion in assets for more than 650,000 accounts.
TRX is headquartered in San Diego, Calif., and has offices in Kansas City, Mo. and Portland, Ore
---
---
---