Mike Paulus (r.) being interviewed by Bill Winterberg: It was a very long and smooth transition. (photo courtesy of Winterberg.)
After three years at the Silicon Valley tech company, former president Mike Paulus has left Addepar to found his own start-up, Malta, that will focus instead on insurance brokers.
The 26 year-old wunderkind is leaving behind the Mountain View, Calif.-based portfolio accounting firm known for its ambition to out-engineer all wealth management software providers and assert itself as the virtual owner of the space. See: Addepar hits $50 billion of assets and turns its eyes to Advent-Black Diamond's plump RIA market.
Since coming onto the scene, Paulus has been the primary face of Addepar, deliverer of its message and a key manager — at least until the last several months. The firm has about 80 employees and continues to grow its staff, with 16 help-wanted advertisements on its website and the company is hardly playing coy about its hunger to make those hires.
Pressed T-shirts
Addepar offers employees three-day laundry service, the chance to play the sport of cricket and the paying of housing stipends to assure that its employees can afford to live in towns where Google and Yahoo! employees tend to bid up rents — and avoid big energy-draining commutes to cheaper bedroom communities.
The Paulus departure is a surprise and cause for regret, says Jamie McLaughlin, principal at J. H. McLaughlin & Co. LLC who has helped advise the firm.
"He was a tour de force. Very sorry to see him depart," he says.
But, the exit isn't necessarily a shock. Last summer, Addepar brought on a number of big hires, including Eric Poirier as chief executive and Karen White as president and chief operating officer. At that time, Paulus' title became chief strategy officer, as the company transitioned out of start-up mode and began to put professional management in place.
"For the past 8 to12 months, it's really been Eric and Karen," says Paulus. "There's a fantastic management team in place."
Humans born before 1985
Like many tech start-ups, Addepar was initially staffed by scores of 20-somethings. Paulus was the highest-profile of those young, well-educated early employees, most of who came straight from universities like MIT and Stanford. Paulus, himself, graduated with a Masters from Stanford in 2011. See: Addepar means to be the only technology platform RIAs will ever need — and has MIT minds and PayPal money to back it up.
But, in February 2013, as the company cut prices, cozied up to custodians, and began to open its architecture to companies like SalesForce , industry leaders pointed out that it was time for the hot shot firm to grow up.
"The No.1 challenge is getting out of the mindset that 'we're a startup,'" said Peter Giza, co-founder of RedBlack Software and vice president of business development at WealthSite, at the time. "It's time to morph from a start-up to a real company." See: Addepar slashes prices, opens up its architecture and shows RIA custodians some love as it confronts market realities.
Competitors regain ground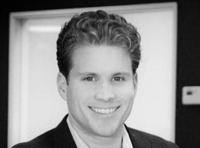 Jon Lonsdale: I can't think of
a better pair than Eric and
Karen to help take us to
the next level as we emerge
as a significant player on the
global stage.
The truth is that as Addepar has begun to establish itself, the dynamic trio of Black Diamond, Tamarac and Orion have only seem to have pulled away in the battle for RIA market share, with each of the brands adding about 50% to their asset administration totals last year. Addepar throws around the $100-billion amount that it manages but the firms it serves include family offices and institutions — like GenTrust and Legacy Venture — outside the realm of the classic RIA. Its most famous client is Iconiq, the RIA of Mark Zuckerberg, chief executive of Facebook. See: How the Facebook IPO is creating the mother of all RIAs, Iconiq, and what an in-your-face it is for Wall Street.
One RIA known to have purchased Addepar is Joe Piazza's start-up, Robertson Stephens. See: As Joe Piazza's 'Robertson Stephens' venture gears up for '$40 billion,' he adds Mercer, Addepar, Fidelity and Schwab and subtracts Fortigent.
As the firm started to sell to RIAs and move from start-up into viable business, it added executives with RIA experience. Geoffrey Clauss, who spent nearly 15 years in sales at San Francisco-based Advent, was brought on to head up RIA sales in the late spring 2013. He brought with him contacts and experience from Advent, widely considered the industry leader. See: Addepar hires an Advent talent to help head sales, an ex-Lehman exec as COO and an ex-Merrill Lynch strategist.
Reinforcing the structure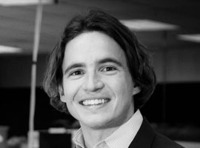 Eric Poirier worked with Joe Lonsdale,
who helped build Peter Thiel's Clarium
Capital Management LLC before founding Palantir
and then Addepar.
Addepar made another major hire in January 2013 in the form of a COO to oversee the day-to-day operations, which were becoming unwieldy for the quickly growing company. At a certain point of growth, HR and infrastructure and communication organization are required to keep the wheels turning. Eric Poirier, who was an early advisor to Addepar, came from Palantir Technologies Inc., a data analysis firm that helped spawn Addepar.
Poirier started working at Palantir in the finance division when the company was composed of just 20 people. (It's now nearly 1,000.) He worked with Joe Lonsdale, who helped build Peter Thiel's Clarium Capital Management LLC before founding Palantir and then Addepar. Prior to Palantir, Poirier worked at Lehman Brothers Holdings Inc.
"A lot of the pieces that were in place when I joined were very, very strong. We're just reinforcing them," Poirier said at the time of his hire. He was relatively quickly moved into the CEO role in July 2013 when the last piece of the executive puzzle fell into place.
New oracle?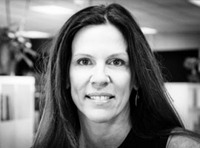 Karen White's CV boasts stints at
a cloud-based file-management company, at a
top spots at Oracle.
Karen White was hired in July as president and COO. Poirier became CEO. And, Paulus was moved to chief strategy officer.
White was previously CEO and chairman of the board at Syncplicity, a cloud-based file management company, which was acquired by EMC in 2012. Before that, she led worldwide corporate and business development at SolarWinds, a network management software company, and was a managing director at Pequot Ventures, a private-equity firm. For seven years until 2000, White served as a senior vice president at Oracle, most recently heading worldwide business development.
In the press release announcing the hires, Joe Lonsdale, Addepar's co-founder and executive chairman of the board, noted that Poirier and White are key to helping the company grow up. "Addepar's success over the last few years has positioned us to scale very rapidly and I can't think of a better pair than Eric and Karen to help take us to the next level as we emerge as a significant player on the global stage," said Lonsdale.
Snubbing T3
That meant that Paulus' exit was a long time coming.
"It was a very long and smooth transition," says Paulus. In fact, it's been so friendly, he says, that they still share connections and Poirier helped interview a hire for Paulus' new venture.
But Addepar's connection with RIAs seems to have been less smooth, says Bill Winterberg, principal of FPPad,
"The financial advisory business values boots on the ground" of which Addepar has few, he says.
He adds that Addepar's small splash in the RIA business does not relate to the quality of its software, which he judges to be top-notch. Rather, Addepar has yet to reconcile itself to just how relational RIAs are in how they do business and that they buy people as much as technology when a software purchase occurs. For example, Addepar did not have a booth at T3. (They were present at the Marketcounsel Summit in Las Vegas in December).
Click here to see the video of Winterberg's interview with Paulus.
Foundering on the RIA rock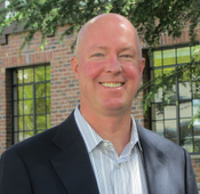 Tim Welsh: Everyone crashes and burns
on the shores of the RIA
industry.
Timothy Welsh, principal of Nexus Strategy , says he wouldn't be surprised if Addepar is simply not up to the task to play catch-up with some of the legacy portfolio accounting firms in the RIA business.
"Everyone crashes and burns on the shores of the RIA industry," he says. "The companies that succeed, without exception have been around a long, long time. Advisors are toe-dippers (when it come to using new vendors)."
Other shoes set to drop
According to industry insiders who have seen demos of the most recent roll-out of Addepar's reporting systems, the new version has even more features and functionality than its previous iterations. And more of that technical firepower can be expected. Most of Addepar's 16 help-wanted ads seek engineers. See: Could engineers be the answer to the RIA talent shortage?.
But, other than that, there hasn't been much news coming out of Mountain View in the last seven months—no announcements of new hires or big new clients or assets added.
White has said that there will be a number of announcements and products coming at the end of the first quarter, which is in the next two weeks.
"We've been heads down growing the business and had a record 2013 by all measures," White said previously by e-mail. See: Why the San Francisco Bay area is almost certainly the capitol of the RIA business.
---
---
Mentioned in this article:
FPPad.com
Consulting Firm
Top Executive: Bill Winterberg
Addepar
Portfolio Management System
Top Executive: Eric Poirier
---
---
---
J. L. Livermore
March 24, 2014 — 10:58 PM
Kelly,
I like Tim's "toe dipper" euphemism for "cheap". This could be the cause of Addepar's lack of disruptive success, but I think it goes far beyond that. The attitude "we are geniuses and we're here to help you because we know better" exuded by Addepar is not attractive to a largely conservative industry.
Addepar has failed to identify with the average RIA. The average RIA is over 50 years of age; has a vested interest in not changing things if they are not looking to scale; is fully entrenched with Microsoft technologies; loves Excel; thinks of Outlook as a viable CRM and subscribes to what I will call old-fashioned stereo-type of what a professional services company should look and behave like.
VC may be impressed with the brilliant, free-thinking, undisciplined t-shirt-wearing-20-something skateboarding down the hall while contemplating the next algo. However, this is not what most in our industry would care to know about let alone see. Our industry is conservative by nature, it likes to see stability in its environment as it battles the instability of global markets.
One thing that VC and RIA do share is their view of "the team". And if the executive, sales & marketing team seems weak or immature it doesn't matter how great the tech is. While it might be cool that the worker bees are from the top 1% of their graduating class, generally speaking we don't care. The techies are there to build and keep the machine operating. And while it might be impressive to claim a bull pen of 80 of the nation's top engineers. That burn rate is not sustainable without a seasoned and savvy executive team out in front leading the charge and building the relationships through trust – not tech-wow.
I believe it is Addepar's choices of executive, sales and marketing team members will make or break them in the end. I suggest they forget the assumptions regarding this industry and spend some time listening and take heed to the adage that "old age and cunning will overtake youth and vigor" especially in this industry.
JLL