Thomas Clark: There's no liability for Fidelity, but it just doesn't look good for them.
Brooke's Note: To grasp the intricacies of DOL's 401(k) laws you need to be an ERISA attorney. But you only need to be a fourth grader of average intelligence to get why ABB got slammed with a massive judgment here and why Fidelity was basically found blameless. ABB made a plan for its regulator and apparently failed to follow it. It's Planning and Compliance 101 that every RIA knows well and an accident waiting to happen that virtually any RIA could have warded off. Fidelity charged what were apparently high fees. But not with any grand deception or diversion from a plan. In America, a buyer still needs to be sufficiently beware to shop around a bit and a merchant can ask for a high price at the peril of savvy shoppers walking away.
In what many experts view as a landmark case focusing on the increasingly contentious topic of 401(k) fees, Fidelity Investments was cleared by a U.S. Court of Appeals 8th Circuit Court judge in relation to breaching its duty on "float" rates it charged on plan assets.
Yet the good news for the Boston-based retirement king is proving a bitter pill for its client, Switzerland-based ABB Inc., which learned Wednesday that the Court of Appeals agreed with the earlier court decision, and thus must still must pay $13.4 million for failing to monitor excessive recordkeeping fees. See: What RIAs must know about hidden, and excessive, fees in serving as fiduciaries to a 401(k) plan.
ABB is the world's leading supplier of electricity-providing, gas-insulated substations. It operates in 100 countries, employs 150,000 people and had $42 billion in revenues in 2013.
But it is the company's U.S. 401(k) plan that has been embroiled in a nasty, seven-year fight. Tussey v. ABB Inc. has been scrutinized by industry leaders from the start as a means of understanding how courts interpret Department of Labor rule-making. See: Phyllis Borzi tightens the noose on 401(k) providers that flout DOL disclosure, not without critics.
Fidelity skates on 'float' rates…
Employees originally filed the lawsuit on Dec. 29, 2006, suing both ABB and Fidelity for multiple breaches. It became a class action suit on Dec. 3. 2007 and was only the second 401(k) lawsuit case to go to trial. It lasted 16 days. See: What a wave of 401(k) lawsuits tell us about what RIAs really need to worry about.
It is unclear how big the ABB's 401(k) plan is currently, but court documents show that in 2000, the plan had more than $1.4 billion of assets and more than 14,000 participants. RIABiz was not able to reach ABB for comment by deadline.
In March 2012, the U.S. Court for the Western District of Missouri found multiple fiduciary breaches — mostly against ABB —and awarded the plan participants a total of $36.9 million. Those awards included $1.7 million that Fidelity was ordered to pay for breaching its duty on "float" rates it charged on plan assets it invested, and $21.8 million for share-class violations that ABB had to pay, as well as the $13.4 million for not properly monitoring recordkeeping fees. See: Why gathering big-time 401(k) assets — and charging regular fees — is well within reach for most experienced RIAs.
In Wednesday's decision, the Court of Appeals upheld the earlier decision against ABB for not fulfilling its fiduciary duty to monitor recordkeeping fees properly, but reversed the District Court's decision against Fidelity. In the third issue involving ABB's share class violations (i.e. using pricier ones when cheaper ones were available), the court vacated the earlier court's decision, which means the parties have to start from scratch on this point of dispute. See: An X-ray of one affluent, educated and sophisticated investor's portfolio shows how it was chewed up by fees.
... and on attorney fees
As part of the Court of Appeals' decision, Fidelity also won't have to pay attorney fees. The earlier district court had ordered that ABB and Fidelity pay attorney fees of $12.9 million and $489,984 in costs. The Appeals Court vacated the attorney fees, which means it wants the district court to re-calculate fees and points out that Fidelity would no longer have to pay fees.
The Appeals Court also questions whether an hourly rate of $514.60 for attorneys is fair — especially if some of those hours were clerical or paralegal work.
"We leave for the district court to determine the amount by which the attorney fee award against the ABB fiduciaries should be reduced after resolving the remaining issues on remand. In recalculating any award, the district court should be careful to apply the generous attorney rate it has allowed in this case only to work that requires an attorney—not administrative, clerical, or paralegal work," the decision read.
Bad optics
Despite the fact that the legal battle with ABB and Tussey will continue, Fidelity is pleased with the outcome, says spokesman Vincent G. Loporchio.
"Fidelity's actions were in all respects consistent with our fiduciary duties to our clients and all legal requirements. With this decision on appeal, Fidelity has prevailed on all claims asserted against it in this case." See: How the future of the 401(k) industry may hinge on the outcome of a lawsuit brought by Fidelity employees against their own company.
But Fidelity officials may not be in celebratory mode, according to Tom Clark, director of fiduciary oversight of Fiduciary Risk Assessment LLC and PlanTools LLC, and an ERISA attorney, who calls the ABB adjudication "the biggest case in this area in decades."
"The claim is against ABB because they're a fiduciary," he says. "It still doesn't look good that Fidelity's fees were excessive and violated ERISA. But they don't have to pay anything back. There's no liability for Fidelity, but it just doesn't look good for them,"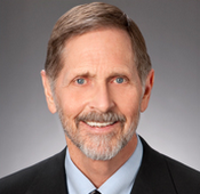 Fred Reish: It affirms the DOL
position that plan sponsors and fiduciaries
must prudently monitor the money paid
to providers.
Many of the issues wrangled over in this lengthy court battle have been the subject of the Department of Labor's recent agenda to urge employers to do a better job scrutinizing plan fees. See: Obfuscation Nation: 401(k) fee disclosure laws still don't give the true cost of plans and may well cause more agita for would-be retirees. The DOL declined to comment for this story.
This case validates the DOL's message that employers need to look more carefully at fees, says Fred Reish, an attorney with Drinker Biddle & Reath LLP.
"It affirms the DOL position that plan sponsors and fiduciaries must prudently monitor the money paid to providers. Over the long haul, that should reduce expenses to plans especially for those plans that are paying too much," he says.
No all-clear signal
Even though Fidelity is off the hook in this case for fees, Reish questions whether recordkeepers could get fined for excessive fees in the future.
"An issue that wasn't included in the plaintiffs' complaint, but that is important, is whether the recordkeeper committed a prohibited transaction by getting too much compensation. That will have to be decided in the future," Reish says. See: RIAs join move to right a 401(k) wrong: Lopsided plan expenses — a non-DOL issue.
Fidelity declined to comment about this issue.
But in this ABB case, the court didn't question Fidelity for its recordkeeping fees. Instead, the court determined that ABB failed to complete its due diligence for the recordkeeping fees paid to Fidelity.
In addition, ABB didn't benchmark its recordkeeping fees. For example, ABB did not calculate the amount the plan was paying Fidelity for recordkeeping in its revenue sharing and ABB didn't do any comparison shopping to see if the pricing was competitive, Clark says.
Sharing is good — knowing how much is key
Revenue sharing was a critical component of Fidelity's compensation model. Industry insiders say that the court made it clear that revenue sharing per se is acceptable, but that ABB's biggest mistake was that it had no measures to monitor the revenue sharing. See: Why the DOL's massive new 401(k) disclosure requirements are a 'very, very big deal'.
When Fidelity became the recordkeeper for ABB in 1995, the employer paid a flat fee for each plan participant. But in 2000 things changed and Fidelity began getting paid by revenue sharing, court documents state.
By 2001, compensation for the non-union plan came solely from revenue sharing, but ABB paid Fidelity $8 per participant and some additional revenue sharing for the union plan, court documents show.
"You can't just pay providers with revenue sharing," Clark says. "You have to calculate the numbers and only once you know what revenue is being generated for the services then you look at what would be a reasonable fee. If you're not doing that, then you're violating your duties. The judge isn't saying that revenue sharing is inherently bad, they're just saying that you have to be absolutely positive you know what's being generated in revenue. You can't turn a blind eye."
Advisors are crucial component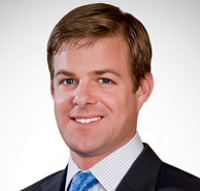 Jason Roberts: One big failure is
not to follow plan documents.
Much of this protracted legal battle could have been avoided if the employer followed the flight plan it mapped out at the start, says Jason Roberts, chief executive at Pension Resource Institute LLC in Manhattan Beach, Calif. See: Norm Boone builds software company around investment policy statements.
"One big failure is not to follow plan documents," Roberts says. "That's really what triggered a lot of the claims and what they're still fighting about to. The crux was a plan document said that the company was going to pay administrative costs and they later changed it and were using revenue fees. It underscores the need to advisors who are focusing on fee policies and proactive advisors who are drilling down and looking to make sure employers are following the plan documents." See: The PBS 'Frontline' 401(k) documentary names suspects but leaves out major culprits of the theft of the American retirement.
Another takeaway, Roberts says, is that advisors are crucial even to big employers because the employers still aren't savvy about 401(k) plans and rules.
"Even a company as big as ABB isn't in business to sponsor a plan. They're running their business. That's the thing that keeps ringing in my ears is you have a sophisticated plan sponsor with a consultant and they had put them on notice and it still wasn't resolved."
Of plans and floats
Even though Fidelity won in regard to the "float" issue, it's possible that it, too, could come up again in other cases, Reish says.
The earlier court decision found that Fidelity had breached its duty with the rate it charged on its "float" on plan assets it invested overnight. That court took issue with how the float interest was allocated and the issue became whether or not these fees were legal.
But the Appeals Court said Wednesday said that plan participants agree with Fidelity that the "funder of the check owns the
funds in the checking account until the check is presented, and thus is entitled to any interest earned on that float."
The participants, however, contested the ownership of the funds at issue and argue that the owner is the plan making the float income a plan asset.
The Court of Appeals countered by saying that the participants did not cite any evidence establishing the "Plan" as funder of the check or owner of the funds.
"Absent proof of any ownership rights to the funds in the redemption account, the Plan had no right to float income from that account," the Appeals Court ruled. "Because the participants have failed to show the float was a Plan asset under the circumstances of this case, the district court erred in finding Fidelity breached its fiduciary duty of loyalty by paying the expenses on the float accounts and distributing the remaining float to the investment options. See: The trusteed IRA: One tested method to maintain assets under management through the generations.
Share classes hang fire
One issue this latest ruling leaves up in the air is that of share classes. The Appeals Court judge vacated the earlier court's decision about share classes, which Clark describes as a "do-over."
This is a procedural victory for Fidelity, Clark says. The court wants this entire issue to be re-addressed," Cark says.
The argument is that the employer selected more expensive share classes when cheaper share classes were available and replaced a fund from the Vanguard Group with a Fidelity fund without explanation. See: Fidelity Investments soon to jack up commissions on DFA and Vanguard Group mutual fund trades.
At issue was the employer switching to a Fidelity fund that was comparable but had higher fees — creating at least the appearance of impropriety.
It's a bitter win, Roberts says. "Yes, Fidelity can rest more comfortably but I don't know if anyone wins in litigation. I don't know if getting out on an appeal is really a win. I think a win would have been communicating and processing the information so they never would have been hauled into court in the first place."
---
---
Mentioned in this article:
---
---
---
http://warez-archiv.ru/user/kopetpdhre/
Men and women who'd wish to adopt a organic, chemical-free house cleaning routine may wish to think about apple cider good areas that pertain to home chores. This normal cleansing agent get the job done wonders with reducing grease and it leaves a crystal clear shine powering. Several adore to utilize this item on home windows and countertops also as stove surfaces for any mirror-like finish.
Stephen Winks
Institutionalized inefficiencies of a brokerage format will increasingly be successfully challenged in court which establishes the value of an advisor acting in a fiduciary capacity in the consumer's best interest.
The ABB/Fidelity suit is just the tip of the litigation iceberg in which the brokerage industry will be forced to reconcile its suitability standard in the broker/dealer's best interest and a fiduciary standard in the consumer's best interest.
The bitter pill to be swallowed is that of the brokerage industry which has thwarted modernity and innovation in portfolio construction required by statute to serve the best interest of the investing public.
SCW
http://jandjbigyard.com/poolside.php
Just what a man wears surely demonstrates the frame of brain and persona in the guy. Surely some dude who's content and self-confident will swiftly know time for you to attire properly to check on outstanding. Having self worth also assists the person to remain far more lively, target and do the job better with terrific effectiveness. This is certainly just what just about every employer may get in male people as the volume of males is clearly far more in nearly any corporation as in comparison to ladies. Innerwears like males boxer performs a vital job in determining the character from the dude. Convenience suit under clothes continue to keep you information and active. Inspite of underneath garments being in essence a bit little bit of cloth, however it helps make a giant impact within the males temperament both equally from inside of and also the outside.