After a brief mini-Schwab era, Trust Company of America gets back to non-conformity and success
New CEO David Barry is concentrating on making fast-growing TAMPs-to-IARs grow even faster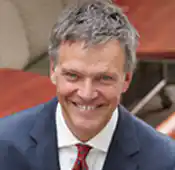 David Barry: I think we got back to who we are.
---
---
Mentioned in this article:
---
---
---
Chris
They seem to have been passed by over by the last 5 years of innovation when it comes to offering a best-in-class technology platform in the rapidly changing custodial industry that is both institutionally robust and integrated with simple and intuitive front end capabilities. Catching up to industry parity is roughly a 5+ year endeavor where the firm will continue to see broad industry trends unfold like high client turn over and may not have the right people in management to see a once proud American franchise refine its way.