Dwayne Grady and Caroline Girgis: We wouldn't have taken this much off the table if the price of the stock wasn't what it is.
Brooke's Note: In the many innovations we are seeing among dozens of roll-ups, this one certainly catches the attention. Here is at least a reasonable attempt to create a liquid market for shares that haven't been at United Capital or across the industry. Whether these payouts have some unintended consequences like lessening the incentive of these firms to grow, or creating resentment among the troops who remain unpaid or who don't have shares, remains to be seen.
Ten advisors who took company stock when they sold their practices to United Capital Financial Advisers in the company's early days are now cashing it in.
United Capital's company stock price has increased three times in value compared to when those advisors sold their practice, according to the Newport Beach, Calif.-based RIA. The Newport Beach, Calif.-based firm declined to state the exact price of its stock. The only advisors eligible to cash in on company stock are those who have been with the firm for at least six years. Of the 11 advisors who fit the criteria to sell stock, 10 of them chose to make a sale.
This is the first time United Capital Financial Advisers has offered cash for shares. The total-deal equity amounted to more than $1 million and each of the repurchases exceeded $100,000. Some advisors chose to sell the maximum-allowed 25% of their stake and others chose to sell less, according to Gary Roth, chief financial officer of United Capital.
United Capital drew down on some of the $30 million it raised from SageView Capital, a private-equity group made up of ex-Kohlberg Kravis Roberts to help finance this deal. See: Ex-KKR capitalists reach the RIA gate by taking a $30-million stake in United Capital.
After the 10 advisors sold some equity, financial advisors, as an investor class, still own about 33% of the company, a percentage that didn't budge much. Despite private equity ownership, right now, advisors and management still have a majority of the ownership (as opposed to private equity firms) , Roth says. See: VC firm bets millions on United Capital wealth managers amid market fears.
Crash caused delay

Gary Roth: All of these were
people who took a major leap
of faith in a start-up company
... this is a payback for
the risk they took.
United Capital had hoped it could provide liquidity earlier but circumstances intervened, Roth says.
"When we started the company in 2005, everyone had expectations for something like this in 2010 or 2011 and the 2008 downturn hit and it really pushed the timeline back about three years. We felt like this was the right time given when we started the business. Obviously, we're not required to do it, but it would be healthy internally and a good way for people holding the stock awhile." See: Joe Duran calls current market hoopla The Great Perception Recession of 2011.
Executives at United Capital have always felt that it was ideal to have a liquid market for its shares rather than just one big paycheck upon exiting the firm.
"We also wanted to provide liquidity along the way," Roth says. "The business has grown tremendously and continues to grow. Our investors and employees who are shareholders are enthusiastic about the long-term future of the company. It's nice to be able to create some along the way. The advisors have all contributed their businesses' and their incredible talents. This is just a way to sort of give them some flexibility along the way as we continue to build the firm." See: Berkeley professor challenges United Capital directors to act more like managers and less like entrepreneurs.
Recruiting spur
"All of these were people who took a major leap of faith in a start-up company," Roth says. "Now, we'll continue the program but this is a payback for the risk they took."
United Capital is one of the first firm's among RIA aggregators to offer this type of liquidity and Roth says he is hopeful this will help ramp up the firm's recruiting efforts. United Capital has 72 managing partners. At the end of 2006, the firm had $660 million in AUM. By the end of 2008, the firm had 1.21 billion in AUM. By the end of 2010, it was at $4.13 billion. The firm hit $9.73 billion at the end of 2013. See: Partners at Focus Financial check their egos at the door to secure $216 million of hard cash .
Going forward, the firm expects to make the liquidity available to advisors with at least six years of service at the firm, once a year.
Ownership's privileges
It's hard to know how much pressure United Capital received from its advisors to bring about this event, says Dan Inveen, of FA Insight.
"I would imagine these guys who signed on in 2006 and 2007 were assuming that in five or six years they'd be able to capitalize on a windfall," he says. "We all know the industry hasn't quite transpired that way and they could be several years from an IPO. This could be a way for them to reward those long-tenured advisors in a different way as well to demonstrate the many potential benefits of signing on with United Capital for their current recruiting."
The potential problem with the payout is that it could have a psychological impact on advisors who don't have ownership and that the non-shareholders may not feel as committed toward the firm's success. See: Why a pair of Zero Alpha RIAs are combining and out-and-out avoiding roll-ups and private-equity money.
"I don't think it is in United Capital's interest to have a bunch of advisors that no longer have significant equity stakes in the overall shares of United Capital," says Inveen. The challenge for United Capital is how do you inspire and motivate and promote an entrepreneurial mindset of the next advisors who didn't get initial shares."
Rewarding the next generation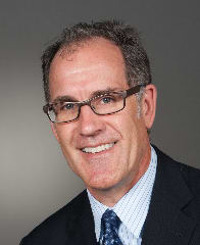 Dan Inveen: Maybe United Capital is
feeling optimistic about the outlook for
their share valuation and buying back
shares is more comfortable as a
result of that optimization.
The stock move could mean that United Capital has a rosy view for its future, Inveen says. "Maybe United Capital is feeling optimistic about the outlook for their share valuation and buying back shares is more comfortable as a result of that optimization. It can also suggest !t that United capital is in a good place in terms of their capitalization and can afford to do this."
But he thinks the firm's next big move will be to work on additional compensation and ownership structure for the younger advisors.
"You've got these aging original founders of these firms who have been sold and now you have to figure out how to reward the next generation to motivate them to continue to contribute and build value in these firms without rewarding them ownership. This could be a strategy for United Capital to roll-over shares to the next generation of leaders and owners of partner firms."
In fact, United Capital does have programs available to younger advisors who didn't sell their practices where they can still achieve company stock, Roth explains. "If they grow their business to a certain point where they can monetize it, they will receive equity and we also have a stock-option grant program for younger advisors where they can earn an interest in the company by hitting certain qualitative targets."
Ground-floor move
Eight years ago, two advisors made the counterintuitive move of selling their $100 million in assets to United Capital in exchange for 100% stock. Caroline Girgis and Dwayne Grady, partners in the Bethesda, Md. firm of Grady, Girgis and Assoc., a financial advisory branch of American Express Financial Advisors, Inc., received no cash for their sale — a decision that both Girgis and Grady admit people thought was odd.
"When we joined, a lot of our peers thought it was a little crazy," Grady says. "We just thought it made a lot of sense. We felt we could get the most leverage by joining the firm at the very beginning."
At this offering, they sold 25% of their stock.
The advisors had faith in Joe Duran's business model, Girgis adds. "We believe in the vision of where the company was going and it was a great opportunity to be able to enjoy the growth of the firm. We got in at a lower price and we were able to take 25% off the table. We took 100% stock instead of taking cash. We chose to get the largest potential for what we believed would be the biggest return." See: Joe Duran inks deals with two top RIA executive talents after United Capital hits a 'roadblock'.
Young enough to fail
These two advisors are younger than some of their United Capital colleagues — Grady is 45 and Girgis is 43. When they first started talking to United Capital, they felt like their firm was in dramatic growth mode.
"A lot of the folks looking at something like this are probably in their early 50s," Grady says. "It all was an assessment of risk. We figured if it didn't work out we still had time. But I wouldn't advise my clients to do something like this."
When Grady, Girgis and Assoc. joined United Capital in 2005, the firm had $100 million in assets. Since then, the practice has increased assets to $250 million.
These two advisors weren't the only ones who took 100% stock, Roth says. "I would say that particularly among the younger advisors, they leaned more heavily toward equity for obvious reasons because they're not looking for monetization early. It's a great way to hold an investment because your gains are tax deferred until you sell."
Roth says about 15% to 20% of the transactions were all stock. "Typically, it would be a combination of stock and cash. The ratio really depends on where people are in their career. Our advisors tend to be younger than the industry average."
Growth trumps downturn
Both Grady and Girgis say they certainly wish the liquidity event had come sooner but understood the economy issues back in 2008 and 2009. "If the first opportunity and United Capital knew it was very important for several of us to see this happen. They'd worked very hard and now they've got this figured out. It is unusual for a firm to provide liquidity like this. It's a big opportunity that they're able to help us monetize." See: Joe Duran inks deals with two top RIA executive talents after United Capital hits a 'roadblock'.
A liquidity event was a goal for this pair right from the start. "We were talking about a liquidity event before we retired — it was certainly the objective," Grady says. "We would have loved it to be earlier, but I think the critical element is the value of the stock. We wouldn't have taken this much off the table if the price of the stock wasn't what it is."
"Whenever you start a company like this the projections may be more aggressive and you don't expect the 2008 downturn," Girgis says. "You may want to do it in a five-year-period, but because we're still acquiring clients and growing, the timing wasn't as essential. The last three years when we've seen the most growth, we weren't needing or depending on a complete liquidity. I can see if someone was coming in and wanted to retire in three to five years waiting this long may have been frustrating. That wasn't our case at all."
'Great validation'
United Capital intends that this offering will become an annual program for advisors who have been at the firm at least six years. Those firms will able to sell a portion of their stock in the fourth quarter of each year, Roth says.
"We want to do this on an annual basis." He says that the criteria could be tweaked but the general guidelines are that advisors can sell no more than 25% of their ownership and must have been at the firm for six years.
"Our advisors are mostly financial planners and it's important to be able to plan going forward. This is an option to create more financial flexibility for people. In this first round, not all people participated and it was a great validation. I think only one-third of the folks sold the maximum amount and some people sold only a little bit. In our minds, the program worked because you saw the full-range of decisions from people choosing not to sell anything and people choosing to sell the maximum amount, which is what we wanted to accomplish. We were able to satisfy those needs."
IPO dreams delayed
The implementation of this program seems to push any IPO plans into the background.
"I think it's fair to say that when you create an internal liquidity that you're not going to sell the company or do something else in the immediate future with respect to liquidity," Roth says. See: HighTower passes up $40 million capital raise, takes a big breather from deals and implements a pacing regimen.
"We just took down fresh growth of capital late last year. We expect to put that money to work and see where the company is. [The IPO] is part of the company's medium- to long-term plans to have some liquidity event. Most of the advisors share the same feeling that the company is doing great and making all sorts of innovations at the client level." See: How RIAs like Aspiriant and United Capital are working to put financial planning back at the center of financial planning firms.
---
Related Moves
January 15, 2020 – 2:42 AM
---
November 8, 2019 – 4:52 AM
---
---
---
Mentioned in this article:
---
---
---
Spenser Segal
Congrats to United Capital for creating significant value for its stakeholders! As one of the few National RIA's, United Capital has done a great job creating value for investors, advisors and shareholders.