Roger Paradisio: I think model delivery is early enough in its world—it's only been going on for so many years and it's small enough that we can contain it now.
Brooke's Note: Throughout much of the early 2000s, SMAs were hot. They seemed to be heir apparent to mutual funds because of tax efficiencies related to directly owning shares and the access to esteemed managers they provided. But along came ETFs with similar tax efficiencies and SMAs seemed to lose momentum. Their growth of late seems tied only to market gains. Part of the problem was that they were cumbersome, expensive and had high minimums. Now along comes Envestnet and MMI taking another crack at the market with seemingly a long overdue change.
Envestnet Inc. has positioned itself to get a piece of the action of all models-based managed accounts by partnering with MMI to create communications protocols that it hopes will be too cheap and effective for industry participants to pass up.
The Chicago-based outsourcer reported in February that it teamed up with the Money Management Institute, capping a two-year selection process. Washington, D.C.-based MMI is the national association representing the $3.2 trillion managed accounts business, up from about $2 trillion in 2010.
Envestnet's job will be to build and operate the hub for the separate account managers and the enterprises, known as account sponsors, which want to enable advisors to sell the products. Typically these "sponsors" are broker-dealers (both IBDs and full-service), RIA custodians, banks and the like. See: Schwab steals a big chunk of SMA market share from wirehouses, according to new Cerulli data.
Envestnet intends to have the facility operating in August.
Champion needed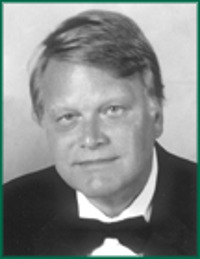 Steve Winks: What you need is
a champion. Envestnet is emerging as
a champion. It's a multi-generational jump.

The MMI deal has the potential to put the managed account industry on a better footing for the future, according to Steve Winks, principal of Richmond, Va.-based Sr. Consultant".
"These communication protocols are essential for the industry to evolve in positive way. Because right now we are institutionalizing inefficiency," he says. "What you need is a champion. Envestnet is emerging as a champion. It's a multi-generational jump [in process and technology]."
Champions aside, migration to any single hub is highly unlikely, says Cheryl Nash, president of the Investment Services division at Brookfield, Wis.-based Fiserv.
"I'm not sure why there's a need for one centralized hub, there are a couple of vendors out there including ourselves that already have a hub that sponsors are working with managers," she adds. "It's going to be interesting to see if people move away from what they're currently on and move to this one hub, or if there's going to be a place in the industry for multiple hubs, which I think there will be."
Tough to navigate
As things currently stand, working with multiple account sponsors is a highly burdensome necessity for managers of model-based portfolios.
Each sponsor, whether it's a wirehouse like Morgan Stanley, a custodian such as Fidelity Institutional Wealth Services or a bank like Wells Fargo, has a different model-capture system that requires different communication protocols.
These are difficult to navigate and can require substantial investment for asset management firms in time and money. This has thrown up high barriers to entry for managed account operators, and limited some of those already in the business to working with fewer sponsors. See: How a 33 year-old advisor ditched the Midwest for California and used mad blogging and SEO skills to hijack annuity-bound web traffic to propel giant growth.
The result for RIAs and other financial advisors has been to create a relative paucity of choices — choices set largely by their chief custodial or clearing relationship. It has also made RIAs choose between eating the expense of hiring separate account managers or charging their own customers exorbitant all-in fees.
"The RIA margins go through the roof [by using the Envestnet hub] rather than money management delivered in separately managed accounts," Winks says. "We are on the cusp of a new era of portfolio construction, particularly for RIAs. It's not rewarding for brokers [who depend on higher fees that generate commissions.]"
Small utility fee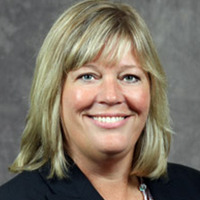 Cheryl Nash: I'm not sure why
there's a need for one centralized
hub.
A major selling point of the new hub is that it will eliminate a giant layer of administration expense for both asset managers and managed account sponsors.
Bill Crager, president of Envestnet, says that his company will charge a "very small fee" for access to the new hub but declined to say how much it would be.
"The managers and others who want to utilize it will be charged a very small service fee for them to express those models back out to the sponsor platforms. It's more in the sense of a utility fee than a platform fee for access to the standard," he says.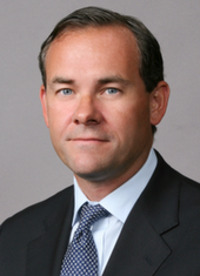 Bill Crager: The managers and others
who want to utilize it will
be charged a very small service
fee for them to express those
models back out to the sponsor
platforms.
In a follow-up e-mail, an Envestnet spokesperson declined to give a ballpark estimate for the access fee, saying the company had yet to finalize its pricing structure and its executives were speaking with industry participants "to get their perspective." See: 10 reasons why the Envestnet IPO filing is for real.
Financial plumbing
But it's not all about the money.
The lack of standards across the industry means a portfolio manager's decisions sometimes get enacted differently across all his sponsors. And the lack of communication standards puts these firms who have to communicate with dozens account sponsors at risk of trading errors.
The Money Management Institute aims to fix errors with Envestnet's central communications hub. It will serve as a model depository; all asset managers who subscribe will now have just a single set of communication protocols to navigate. On the other end, account sponsors will get these models expressed out to them in a uniform way according to MMI standards.
And if an asset management firm wants to start working with a new account sponsor, they will now be able to set up the financial pipes in a matter of days and at little cost provided they both use the Envestnet hub. See: A look inside Schwab's second big deal with a small asset manager.
Just in time?
Now is the time to act before the metastasizing fragmentation becomes inoperable, says Roger Paradiso, MMI governor and managing director at Morgan Stanley.
"I think model delivery is early enough in its world—it's only been going on for so many years and it's small enough that we can contain it now. But as it becomes larger it becomes more difficult."
One former top LPL Financial executive for its managed accounts platform says that Envestnet has the blessing of much of the financial industry. See: LPL has a new high-margin, high accolade advisory platform but SAM's sticking around.
"This important project is one that has broad industry support because the lack of uniform communication standards inhibits industry growth," said John K. Moninger, chairman of MMI's board of governors and managing director of retail sales at Eaton Vance, in a release.
Sponsor to asset manager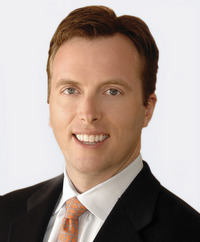 John Moninger: The principal benefits will
be a reduction of costs and
risk, improved operational efficiencies, and scalability
that will enhance the industry's opportunities
for growth.
Because account sponsors interact with their SMA asset managers in different ways — e.g. by mail, phone, e-mail, or via online platforms — managing a whole roster of them has become unnecessarily inefficient. MMI hopes this initiative will also help to provide more consistency in sponsor-to-manager communication, and thereby allow these smaller firms to focus more on simply managing portfolios.
In addition to helping managers see trade execution data and model metrics for their portfolios, Paradiso thinks that the new facility could help expand customer and client relationships for asset managers who might have previously stayed aloof. He says they will be able to easily access information like: "How many people are invested in me at these different firms? What are the total assets that are there? Drilling down into the individual advisor level…all of a sudden it can be expanded to a much wider territory. Who is doing my business, and how do I get to them, and how do I thank them?"
This hub is part of a larger MMI initiative to improve communications in the industry. It will initially serve model portfolios. But if, for example, an account sponsor wants to execute a trading stop on a security, he or she will now have an extremely easy way of alerting their affiliated asset managers.
"Today it's very difficult to get those communications out promptly and to everybody," says Chris Davis, president of MMI. "We believe that as the industry evolves there is great potential for this communication hub to facilitate more and better communications."
Impact on RIAs
Account sponsors, i.e. broker-dealers, often do a lot of due diligence work when deciding to partner with new asset management firms to ensure they get a return from taking on the new relationship — and suffer none of the slings and arrows of a bad quality manager. They are wary of asking clients to choose between duplicating portfolio strategies. Thus, this new facility probably won't lead to an immense deluge of new managed account options for the average advisor.
But MMI hopes that lowering barriers to entry and eliminating inefficiencies in the industry will lead to better-managed account options and, in turn, more use of them. "We hope to see greater advisor adoption of managed solutions by making them easier to use and administer," says an Envestnet spokeswoman. See: AI Exchange to offer hedge fund-like investments in managed-account form through Schwab, Fidelity.
Wirehouses are expected to lead the adoption of these communications standards, but Envestnet was able to give only a little perspective of how widely their hub will be adopted by asset managers, the other half of that relationship.
"We are optimistic about adoption," says the spokeswoman. "But with any new initiative it's hard to forecast in the beginning. One thing to note: asset managers using Envestnet today will be offered access to the model hub. This means a potential universe of about 1,000 models could opt in and for no additional work become available to sponsors they've permissioned."
Monopoly
The Money Management Institute throwing its weight behind a single service and then working with just that company to implement new industry standards appears to favor Envestnet with a minor monopoly.
Unsurprisingly, the principal players behind the deal were quick to shrug off the suggestion.
"It's a pure voluntary system," says Davis. "In this model, any manager and any sponsor are free to use any other communication system they want. They can continue to use their own legacy system if they want. If someone comes along with a better mousetrap they're certainly free to go there."
---
---
Mentioned in this article:
---
---
---