Elliot Weissbluth: These are not simple lift-outs.
Brooke's Note: Something has been missing in greater RIA-ville during the past couple of years. Turns out, it was Elliot Weissbluth. As his roll-up grew, Weissbluth delegated his PR duties to Mike Papedis, who dutifully engaged in interviews during that period. But Mike is not the horse's mouth at HighTower and in the realm of talking mouths there are few interviews quite like the ones you have with Elliot. He tends to say what he feels and what he feels is infused with vigor. Us reporters, lulled low by the dog days of March, appreciate the shift of gears. Elliot's absence from interviews has roughly coincided with the slowdown in his company's onboarding activity. We are hopeful that his full-throated reappearance marks the beginning of a new period of rip-roaring deal closings.
The onboarding of a $19.9 billion RIA for HighTower Investment Advisors officially inaugurates the firm's new franchise-like channel in which it leases its brand, management system, technology and vendor relationships.
Though it shows the Chicago-based firm can graze new green pastures, it has also sparked conjecture that the new model could backfire if it leads to dreaded channel conflict.
This week, HighTower announced its first HighTower Alliance deal, partnering with Gavion Partners, a subsidiary of the giant Gavion LLC, a Memphis-based RIA that has mostly been an institutional consulting firm. It's ADV shows that it manages about $36 million of discretionary assets,
The move marks Hightower's' slow evolution from roll-up to franchisor. The Alliance is a tier of its vendor-of-vendors outsourcing model whereby an advisor uses HighTower's capabilities.
The company has already found a partner for its non-branded service in Roger Shaffer. See: Why Roger Shaffer happily agreed to become a 'HighTower' advisor without getting paid for his practice.
Straddling two strategies
HighTower's new model has precedent. Roll-ups like San Jose, Calif.-based CONCERT Wealth Management Inc.; Newport Beach, Calif.-based United Capital Financial Advisers and New York-based Focus Financial Partners LLC have differing models but concentrate their inorganic strategies on mergers and acquisitions of advisors or firms.
Firms that outsource their services to breakaways and RIAs include Chicago-based Envestnet Inc. San Francisco-based Sanctuary Wealth Services; Rockville, Md.-based Fortigent LLC; Charlotte, NC-based Adhesion Wealth Advisor Solutions Inc. and New York-based Dynasty Financial Partners.
Now, industry leaders say HighTower is one of a few firms that is acting both as an advisory firm and as a supporter of other firms, causing industry insiders to question whether HighTower might want to, for example, go after some of the very same advisors that Gavion is wooing.
It's complicated
Conflicts are never straightforward but one observer compared this situation to two baby birds going after one worm brought by their mother.
"My sense is they're trying to get business any way they can and it's very difficult to stay true to your knitting," says the observer, who did not want to be identified. "What if you're a HighTower partner advisor and have a client coming in and you have to get a financial plan done and the HighTower people are busy working with external advisors and you can't get them on the phone? It could get very complicated which is why they have significant channel conflict by going this route."
HighTower chief executive Elliot Weissbluth is having none this theory. It's preposterous, he says — at least until certain growth milestones are achieved.
"That's just stupid. These people who are talking that way don't understand the industry. There are a trillion assets out there. What's the likelihood that [Gavion] down there would be competing with a HighTower advisor? It's just ridiculous. That's a stupid uninformed point of view. When Hightower hits $100 billion, then maybe we'll have a problem."
HighTower manages about $12 billion of assets under its RIA, according to its ADV.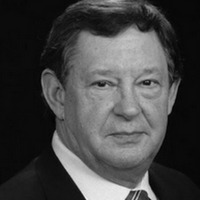 Bobby Allison: We've been looking at
this for a few years.
Enemies closer
One person who is undeterred by this theoretical threat is Bobby Allison, vice chairman and director of new business development for Gavion. He says he is prepared to start recruiting breakaways with HighTower's help. Allison has been in the industry for 41 years and is a veteran of E.F. Hutton. Allison has been part of Allison Consulting Group in recent years and Gavion was formed in 2013. See: After a five-month deal-making hiatus, HighTower adds a couple of advisors and hints at a busy 2013.
Speaking directly to the prospect of channel conflict, Allison says that local advisors are a much bigger threat than advisors in other states.
"When I was at E.F Hutton, the biggest competitor set beside me," he says. "Elliott is right. There's so much business and to get bogged down in minutiae is not right." But Allison was quick to make a joke about the matter: "If Elliot wants to transfer his accounts down here, we'll take it."
Southern, mid-sized breakaways
By sheer location alone, Weissbluth feels that the HighTower partner advisors would not be wooing the type of clients that Allison's advisors would be seeking.
"In our business, loyalty and relationships are key. The folks Bobby will go talk to probably wouldn't talk to a HighTower partner or recruiter because they aren't in the same city and don't have the same history. He'll talk to people he knows."
Allison's firm is seeking breakaway teams in the South who have at least $200 million in assets and a couple million in annual revenue. See: How two deals struck last week show midsize RIAs reigniting the M&A and breakaway movements.
The challenge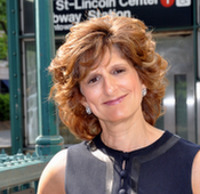 Mindy Diamond: The onus for HighTower
is to demonstrate and provide they
can add a tangible value and
they can really help this business
to achieve things they couldn't do
on their own.
However, Mindy Diamond of Diamond Consultants, says that although HighTower can manage potential conflicts it still needs to prove to the marketplace that it can extend its business model to become an effective and valuable outsourcer.
"The onus for HighTower is to demonstrate and provide they can add a tangible value and they can really help this business to achieve things they couldn't do on their own," says Diamond, whose firm is based in Chester, N.J.
HighTower's biggest competition in its new role as outsourcer is Dynasty, Diamond says, and that firm's lack of bifurcation makes it a formidable foe. Dynasty and Diamond worked together to effect the breakaway of a Merrill team in Oregon a couple of weeks ago. See: Loving Merrill but leaving Merrill, two 38-year olds and an 'old guy' take $700 million of assets to an RIA citing the model's better mousetrap. Diamond recruits for HighTower but also works closely with Dynasty Financial.
"The truth is there aren't a lot of players that do that well in the upper end of the outsourcing spectrum that are really positioned to serve a business like this," says Diamond. "Dynasty has a four-year track-record in this space with an average team of $1 billion. There's no question that Dynasty is not competing with it clients and even though HighTower has a strong track record and longer history, this side of the business is new for them."
From theory to practice
HighTower first unveiled HighTower Alliance at the 2012 MarketCounsel conference in Las Vegas. See: HighTower throws open its doors to non-partner firms who want service and/or brand.
But the launch this week is different, Weissbluth says. "In September 2012, we basically said at an industry event that HighTower is prepared to offer different channels and we spoke about the network. But this week, we announced we were doing both Network and Alliance. Last year, we opened two network offices."
It's harder to find the firms that are the right fit for the Alliance model, Weissbluth says.
"The alliance is an entirely different proposition. We aren't doing a lot of these. Bobby and his team are running a sophisticated business. They're a fully functionally scaled business but they have not been in the business of attracting financial advisors onto their platform. These are not simple lift-outs. They had to assemble a complicated business. We had to make sure we were buttoned up and ready to deliver what they needed."
25-year-old accounts
It took Gavion years to pull the switch.
"We started talking about three years ago," says Allison. "Elliot was a lot more ready from a strategic standpoint than our management team was ready. It took us a long time."
In this deal, Gavion keeps its name and uses HighTower for its resources. Gavion has just about 80 accounts.
"We've got a lot of sophistication in our group and we've got accounts that have been with the firm for more than 25 years," Allison says. "We've done a lot of due diligence on who there is out there and we've been looking at this for a few years."
But it would be too risky to transition big breakaway teams without the help of a firm like HighTower.
"Unless you can transition that business and have it be successful you're taking a big risk. It's one of the reasons that HighTower has had such a great success. They've got seasoned veterans and have been around for a long time. You don't recruit 43 of these network teams without knowing what they're doing. This gives our investors and our staff a hell of a lot of comfort," Allison says. See: HighTower grabs sought-after $650 million Merrill Lynch 'life sciences' team and shrugs off recent deal slowdown.
Behind schedule
Weissbluth hints that his firm has more such complex deals up its sleeve.
"There's a lot more coming. This is the beginning. These are more complicated and more sophisticated relationships that require us to be more thoughtful and nail down what they're going to do. We're very reserved about who we're getting into business with and we've turned down people who wanted to be in the Alliance with us."
Still, it appears that HighTower won't be able to achieve earlier projections that the firm could hit 50% of its revenues in the alliance and network by 2016. See: It won't be long before HighTower's fee-for-service channel revenues draw even with its partner firm revenues.
"There's no way these two channels would make up more than 50% of our revenue. That's way too fast," Weissbluth says. "The partnership is the core because that's driving the internal decisions that feed the network and the alliance. We've got some of the best financial advisors in the industry who are sitting on committees and lending time to help Hightower."
Top-notch finances
Industry observers perceive HighTower's recruiting as slowing, but Weissbluth says the firm's finances are strong. The company is growing and rapidly hiring new staffers, he says. See: HighTower passes up $40 million capital raise, takes a big breather from deals and implements a pacing regimen.
"We're making more money every month," he says. "Cash flow is increasing. We're not looking for money."
Private-equity firm Asset Manager Finance LLC was a chief investor in HighTower. When AMF cashed out in 2013, Credit Suisse jumped into the breach.
"It wasn't a surprise. We were always engaged in a relationship with Credit Suisse. We knew Credit Suisse might take this," Weissbluth says.
Get on the bus
HighTower has also lost some of its recruiters of late, including ace West Coast recruiter Kevin Geary. See: Top recruiter Kevin Geary exits HighTower. Weissbluth says that's a function of people not fitting in with the aggressively growing firm. It also lost Rob Freedman to Focus Financial. Former HighTower recruiter Ed Friedman is now with Dynasty.
But Weissbluth explains that some HighTower employees were not able to adjust to new circumstances as his company went from being a start-up to being a high-flier.
"It's really important that people understand as a rapidly growing business, some people won't be on the bus as the company rapidly grows. As you take a look at our earnings which are growing at 65%. Some people can't be part of a business that grows that rapidly. Look at the caliber of the people we've hired. Some people grow with the business and some need to change careers."
---
---
Mentioned in this article:
---
---
---
Stephen Winks
Remember when Raymond James the Florida regional brokerage was disparaged when it leveraged it overhead to provide unprecedented support to independent brokers at its IM&R affiliate, now Raymond James Advisors? conventional brokerage firms wondered how could independent brokers compete with full service brokers? Of course independents free to compete, competed very favorably and eventually based on personal initiative evolved towards advisory services that eclipsed brokerage services.
Hightower is an important extension of that evolution, in that it is actually in the advice business, not just a back office utility disconnected from a practice's value proposition, profitability or valuation.. The missing link is unifying prudent process that simplifies advisory services. The Network and Alliance are advisor collaboratives which empower advisors through process to gain control over their value proposition, cost structure, margins and professional standing in ways not possible in a brokerage format. In important ways that United Capital, Focus and Dynasty may not appreciate, in ways independent broker/dealers and wirehouses are not prepared to venture..
If the advisor asks, "Is there a firm that can help one achieving professional standing and maximizing the advisor's margins and transferable practice value?". There has been no such firm existent, which requires innovation.. HIghtower may be that firm.
So, be careful in dismissing Hightower in the context of what exists today, as it has introduced two new very intriguing ways for advisors to achieve scale not possible in a brokerage format, to streamline cost, and to facilitate an unprecedented level of investment and administrative counsel presently not supported by a brokerage, roll up, independent or custody format.
SCW
http://skidka4you.ru/user/kopetpddbb/
Firstly, this company's manufacturer identify is rather crucial to the success of Apple. Apple's brand marketing and advertising has become among the important thing elements to its accomplishment. A firm's manufacturer will be the identification it provides to your general public. This company identification performs an essential role in how buyers see a corporation and its merchandise. Intelligent organizations set lots of believed into model management, crafting a brand name character that can draw in customers. As such, a lot of firms while in the computer system field have seemed to Apple like a benchmark for his or her company tactics and insurance policies.
Jeff Spears
HighTower has definitely established a solid brand. However, brand extensions can be difficult.
http://www.businessinsider.com/the-10-worst-brand-extensions-2013-2#youve-seen-bad-brand-extensions-11
Ron Edde
December 23, 2014 — 7:33 PM
The "perfect firm" for all advisors has yet to be invented and does not exist, or else every advisor would already be working there. Hightower, however, has followed Wells Fargo and Raymond James in creating a multi-channel platform that has proven to be very attractive to advisors. The "partner" model remains HighTower's flagship attraction, but the Alliance and Network are growing and offer unique appeal of their own.
Brooke Southall
Steve,
I think what you're saying is that this isn't a garden variety brand extension in that the brand doesn't need to be extended very far. The brand continues to serve a very similar group of financial advisors with very similar needs and they receive similar services. This is more of a channel add. Channel adds stir things up precisely because they aren't brand extensions. With multiple channels under one brand, there is tension, real or perceived, that the advisors in each channel are cannibalizing each other's assets and competing for the same resources.
Brooke
http://www.fsienergy.com/consultingframeset.html
Due to so lots of steps which includes to take place for successful digestion, it is really no surprise that lots of persons have to acquire a digestive supplement to aid keep everything operating effortlessly — and it's even less complicated to find out why deciding upon the ideal digestive supplement is admittedly critical.