Phyllis Borzi: We're troubled by this and employers are having a hard time finding the documents they're looking for.
Brooke's Note: This article raises an important question. Is fair, clear disclosure enforceable? So far, not so good. But DOL gave 401(k) providers a chance to show good faith. Many didn't. So more regulation is on its way.
Phyllis Borzi had this message for 401(k) providers today in so many words: Cut the crap.
Allowing that she is troubled by 401(k) providers that are circumventing her demands for clear fee disclosures in 401(k) plan documents, the assistant secretary of labor for the Employee Benefits Security Administration, speaking at a media telephone press conference yesterday, said her hand was being forced about creating rules about how to abide by existing rules.
Also yesterday, and In conjunction with the call, the Department of Labor released a proposed rule that will require advisors and other 401(k) plan vendors to craft a table of contents with their disclosures that leaves no ambiguity about bottom-line costs.
The good, the bad and the unintelligible
The new rule augments DOL fee disclosures that went into effect in 2012 and brought improved transparency to the 401(k) industry.
Some providers complied with both the spirit and letter of the law, said Borzi. But she feels some providers dished out lengthy and complicated documents that are nearly impossible to digest. See: Which three of DOL's new 401(k) rules represent the biggest land mines for financial advisors and plan sponsors.
Borzi didn't single out any specific groups but referenced good and bad examples. The "good" firms are spelling out details in just a few pages and "bad" are creating "bankers boxes" filled with reams of documents. "Bad" providers will need to at least make it crystal clear where to dig up the truth under the proposed rule. Industry insiders say RIAs typically offer clean and simple documents on just one or two pages, but not everyone in the industry is that concise.
"We think the rule has been successful in its short history about shedding additional light on fees," Borzi said. "The fees have already begun to come down and it's a good thing but we think the rule can be improved. We've been collecting these disclosures and reviewing them and we've seen more than just a couple of lengthy and complicated documents. Some fee-disclosure information is spread out on multiple documents and multiple bankers' boxes. We're troubled by this and employers are having a hard time finding the documents they're looking for."
No kidding, says Marcia Wagner, principal of the Wagner Law Group based in Boston, Mass.
"This is long overdue. My opinion is many of these fee contracts are unintelligible. I think the road map concept is moving in the right direction."
Rules about rules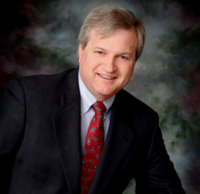 Rick Meigs: What next, a guide
to understanding the guide to understanding
the fee disclosure documents?
Still, other observers believe Borzi could be making matters worse by demanding yet more layers of disclosure as an answer to too many layers of disclosure.
401khelpcenter.com
New DOL rule effectively kills off open-architecture option favored by some big plan participants — and sets off the 401(k) industry
In fact, it's likely that most high quality RIA retirement advisors won't need to create a guide, says Jon Chambers, principal of Schultz Collins Lawson Chambers Investment Counsel, an RIA in San Francisco that focuses on retirement accounts. His firm consults on about $2.4 billion in retirement accounts.
Chambers questions whether a guide will achieve the DOL's ultimate goal in fee transparency for employers.
"I'm not convinced that requiring a guide will achieve the DOL's objective of having plan fiduciaries better understand their service and fee arrangements. The biggest impediment to understanding is a lack of desire to really understand the structure. The guide may make it easier to gather the necessary information, but can't create the desire to understand services and fees."
A needed fix
Still, the proposed rule is another step in the right direction, says Craig Watanabe, an advisor with RIA Penniall & Assoc. Inc. with $900 million in assets.
"Few consumers actually read the disclosures and even fewer take heed. Despite this opinion, I think the proposed regulation to require a 401(k) fee disclosure guide is a good idea and would not be overly burdensome. I was particularly pleased to see the DOL intends to conduct focus groups with fiduciaries to small plans, which hopefully will provide feedback for sensible and effective regulation."
The DOL is starting a 90-day comment period tomorrow (Wednesday) and Borzi says it's possible her team could continue to receive additional comments that would modify the approach taken to address over-disclosure.. She says doesn't have a time frame and is coming at this issue with an open mind. Borzi expects to hear push back from the industry, but says that DOL is acting with urgency because small employers are big victims of big paper blobs thrown at them by 401(k) companies.
"We're particularly concerned that some small employers who are fiduciaries may not be reaping the full benefits of the fee disclosure regulations," Borzi said. "We all know service compensation arrangements have become increasingly complex making it difficult for plan sponsors to understand what service they're getting and more importantly how much providers are being compensated."
RIAs ahead of curve
One group of small business owners that should be minimally affected by the proposed rule are registered investment advisors that, in most cases, have very simple and straight-forward fee documents, says Jason Roberts, chief executive of Pension Resource Institute LLC and an attorney advises broker-dealers and RIAs alike.
"For RIAs this is probably not a big deal and could be somewhat of a differentiator," he says. "Today, in the small-plan market, an RIA is typically working with plans that are $5 million to $10 million in assets and you can imagine that many RIAs have disclosure that is succinctly contained in four corners and one page of a contract. That's pretty good and I don't anticipate there will be any changes to well-drafted advisory agreements."
But he adds that RIAs may need to ensure they're properly listing non-monetary compensation. And, any RIAs who have a broker-dealer affiliation need to ensure their disclosures state that information clearly.
Roberts thinks many broker-dealers who have much more complicated fee documents will need to make changes to comply with the road map.
Something to hide?
One RIA, Jake Adamczyk, associate vice president at Aurum Wealth Management Group in Cleveland, says his firm's fee disclosure document is on just one page.
"It is self-explanatory and it states who we are and our role that we operate as an advisor at the plan level."
Adamczyk's firm just began overseeing 401(k) plans a few years ago and manages about $120 million in retirement accounts and about $270 million in wealth management assets. His average fee for 401(k) plans is about 25 basis points.
Though Adamczyk feels his firm's documents are easy to understand, he allows that some of the employers he works with could get bogged down with dozens of other pages of documents. For instance, some employers get fee disclosure documents from an RIA, a recordkeeper and perhaps other vendors as well.
Some recordkeepers such as Fidelity Investments, have narrowed down their documents to just about three pages, Adamczyk says. But he says not all recordkeepers have done this and others have dozens of documents. See: Fidelity tries out new DOL-influenced 401(k) fee disclosures on clients — and gets plenty of response.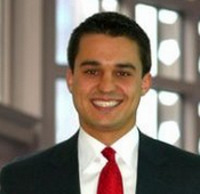 Jake Adamczyk: You have to ask
yourself if they're trying to hide
something.
"Fidelity has very clean fee disclosure documents," he says. "They've narrowed it down to about three or four pages, but others are 40 or 50 pages and you might as well be reading Chinese. You have to ask yourself if they're trying to hide something."
Custodian POV
The road map is a great idea, says Skip Schweiss, managing director of TD Ameritrade . See: TD Ameritrade launches a 'Goldilocks' 401(k) approach aimed at competing with big wolves — like Fidelity and Schwab.
"We look at it from the consumer perspective and we want to do whatever is easiest for the employer for them to understand what they're getting so they can fulfill their fiduciary responsibilities. It's the right thing to do for the plan sponsor. I think we should be willing to accommodate that in the best way possible."
Schweiss says his firm's fee disclosures are all in one document and range from 5 to 10 pages.
"We wanted all of our information in one document," he says. "If they want us to put a guide on a single document, it would be easy for us to do that. It doesn't give us heartburn at all and if it helps plan sponsors we're all for it."
Fidelity Investments spokesman Michael Shamrell says the company is still digesting the proposed rule.
"While we were anticipating additional guidance from the DOL on this matter, it will take some time to review the details of the proposed rule," he says.
RIABiz also contacted The Charles Schwab Co. to get the company's thoughts as well but a spokesman with the San Francisco firm said it won't be able to respond by deadline.
Road map tripwire
Borzi said that her department is open to industry comments about how a road map might be structured. Right now, she says her department only wants to require disclosures that include a certain number of documents or one document that has a certain number of pages.
She wants feedback to determine how many pages and how many documents would be necessary to require a road map.
Borzi's even open to a summary page rather than a road map, but says she worries that employers would only read the summary page.
"These complex arrangements with revenue sharing and third-party payments provide access to products that are very complex for plan sponsors and a small employers to sort through," Borzi says. "We indicated we'd be thinking about some sort of a guide or a road map. The best way to describe it is a road map so that plan sponsors will be able to figure out what they're paying and how much they're paying for. We gave service providers flexibility to provide information that was most useful for the employers and we left it up to the service provider to provide the information in a variety of formats. We did express concerns in final regulation that it might be difficult for the employer to navigate these multiple documents."
Unanimity would be a shock
She points out that labor leaders are meeting with smaller employers to get input from them. "We don't really have a predetermined outcome. We generally welcome public comments. We know we'll have a lively debate. The goal is to be helpful and not overly burdensome."
Borzi even joked that she would be stunned if she only got positive comments from the industry.
"If everybody sent in comments saying what a positive job you did … I'd have to be taken to the hospital."
Industry insiders speculate it will take at least a year or two to put such a plan into action, but they think she won't wait much longer than two years.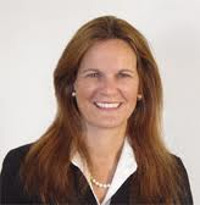 Marcia Wagner: This is long overdue.
My opinion is many of these
fee contracts are unintelligible.
One-year fast track
Creating a road map won't be a breeze for RIAs and other plan service providers such as fund companies and other advisors. But Wagner thinks the DOL means business and says that the industry should not count on a long drawn-out process over this proposed rule.
Previous fee-disclosure rules took years to get into place and had numerous delays in the making.
"The RIA world is going to be very affected by this and they have to step up," Wagner says. "This won't take years. People have been talking about this for a while. If people are smart, they want to stay ahead of the curve."
Wagner says that since the rule just came out today, RIAs need to begin reading through it carefully to determine if there are any major hurdles to implementation.
"If there's something you can't live without, now's the time to look this thing over and tell the DOL. This is not a new set of rules. It is a refinement of an old set of rules. This will be done in a year."
The proposal will be published for public comment in the March 12 edition of the Federal Register. It can be found here.
---
---
Mentioned in this article:
---
---
---
Brooke Southall
Seriously, how difficult is it to get it on one page!
Brooke
Tom Zgainer
There are about 11 NCIS shows out there, and we seem to have created a new one for 401k forensics. No business owner by their own volition would ever purchase anything that would require, 22, or 28, or 35 pages to explain who gets paid, and how much. It is so easy to get it on one page, which we do countless times per week for our clients. However we cant expect them to basically decode what is like an abridged version of a Bible in Latin, which back in the 1400 and 1500's barely anyone could read, so they had to trust the preachers to tell them what was in there, and what to believe. All will be ok, if you just pay us these indulgences. Its not different than plan sponsors THINKING everything is ok, they are in good hands with their providers, brokers, insurance companies, etc, who are in fact pillaring the future savings of the participants saddled with egregious investment related costs that serve little purpose but to line multiple pockets.