Phyllis Borzi tightens the noose on 401(k) providers that flout DOL disclosure, not without critics
The idea is to have a de facto big red arrow pointing to key disclosures on revenue sharing but it'll add to the verbiage surplus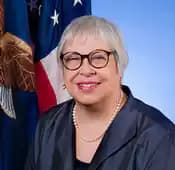 Phyllis Borzi: We're troubled by this and employers are having a hard time finding the documents they're looking for.
---
---
Mentioned in this article:
---
---
---
Tom Zgainer
There are about 11 NCIS shows out there, and we seem to have created a new one for 401k forensics. No business owner by their own volition would ever purchase anything that would require, 22, or 28, or 35 pages to explain who gets paid, and how much. It is so easy to get it on one page, which we do countless times per week for our clients. However we cant expect them to basically decode what is like an abridged version of a Bible in Latin, which back in the 1400 and 1500's barely anyone could read, so they had to trust the preachers to tell them what was in there, and what to believe. All will be ok, if you just pay us these indulgences. Its not different than plan sponsors THINKING everything is ok, they are in good hands with their providers, brokers, insurance companies, etc, who are in fact pillaring the future savings of the participants saddled with egregious investment related costs that serve little purpose but to line multiple pockets.
Brooke Southall
Seriously, how difficult is it to get it on one page!
Brooke