Racquel Oden is tasked with RIA-ifying the training program and infusing new blood into the starchy Merrill advisor force.
Brooke's Note: We have tried hard at RIABiz to catch Merrill Lynch doing things right. Aside from Goldman Sachs, it is the advisor brand most associated with Wall Street. As such, it is also among the top in being associated with "resources" and what it does with those resources can hardly be ignored. Merrill has managed to make a success of Merrill Edge by growing it about $100 billion of assets in short order with judicious use of technology and human beings. See: The amazing success of Merrill Edge and why some legacy Merrill brokers think it's eating their seed crop. Merrill Lynch has also reimagined its enviable training program. In other words, Merrill Lynch can mint financial advisors en masse in its own progressive image. That could be powerful and laudable as an advisor shortage remains the bane of this business. This article picks up the thread of the training story.
The training program of Merrill Lynch & Co., which serves as the stockbroker factory for Wall Street, has hired a new floor manager who definitely doesn't look like the old one.
Merrill has promoted Racquel Oden to head up the company's advisor development program for trainees. It would be an unremarkable move were it not for the fact that Oden is young, black and a woman. That description goes against the perception — fair or unfair — that the New York-based wirehouse is populated by older white males with an appearance best suited for radio.
A puzzlement
The immediate off-the-record take of industry watchers is mixed: Merrill Lynch has either executed a masterstroke in both form and function to address a new generation of advisors and their younger, multi-ethnic and multi-cultural clients or it's a form of tokenism. This latter, more cynical take has Merrill using Oden as a sort of greeter at the entry-level door of the company's wealth division. See: Merrill Lynch makes bold moves to train new recruits for an RIA-centric future.
But according to Cecile Munoz, president of Los Angeles-based U.S. Executive Search & Consulting, Oden's hire has enough substance to prove that Merrill Lynch's intentions go well beyond the superficial.
"I'd like to believe that they are changing their stripes because of the quality of the decision and the person they've put in this position," she says. "Merrill has always had the reputation of changing the street and they could change the street again. I'd like to believe they are. If Racquel is now at the helm of the training program at Merrill Lynch, I think we as women in financial services have certainly stepped up that ladder quite significantly. I think she is going to bring a greater voice and a different perspective to the training program and to the industry over all."
High-powered CV

Cecile Munoz: If Racquel is now
at the helm of the training
program at Merrill Lynch, I think
we as women in financial services
have certainly stepped up that ladder
quite significantly.
Indeed, Oden has a high-quality resume on the business and civic service sides of the equation. She has more than 16 years' financial services industry experience, starting out in equity trading at Morgan Stanley in 1997. She left there two years later and joined UBS, where she stayed for 11 years. There, she served at a variety of posts including assistant vice president in the marketing technology department, chief of staff for the president, senior vice president of client services and head of acquisition strategy. Four years ago she joined Merrill. Before this promotion she served as managing director for wealth.
Oden also has a strong history of advocacy for women and African-Americans — and the organizations she's involved with certainly encompass a large pool of potential candidates for the training program. Oden serves on the board for the Thurgood Marshall College Fund, where she co-heads the Strategic Implementation Committee, and as executive board member and treasurer for the National Visionary Leadership Project. At UBS, Oden was executive chairwoman of the Asian, Black and Hispanic Employee Network and served on the steering committee for UBS' Women's Network, where she headed the annual Women's Leadership Conference. Oden is also a member of the New York Women's Agenda, Jack and Jill of America and a member of Alpha Kappa Alpha Sorority Inc.
Merrill as bar-raiser?
Were Merrill Lynch to make a success of courting women and minorities, it could have ramifications in an industry that has done poorly in this regard, according to Kelli Cruz, founder of San Francisco-based Cruz Consulting Group.
"If an organization like Merrill Lynch can make headway in this area, it could up the game for the rest of the RIA industry. If Merrill is going to put resources into this space, then the question is: 'What are we as a collective industry going to do to address issues like women and minorities?' The RIA industry may need to respond if Merrill makes real headway in this area."
Oden is taking on the duties held previously by Dwight Mathis, who came to New York three years ago to lead the redevelopment of the Practice Management Development Program. He is now back in the field as a complex director responsible for Pittsburgh and the rest of Western Pennsylvania. Oden's title is head of new-advisor-development reporting. She reports to Riley Etheridge, head of advisor development and client solutions.
Merrill Lynch declined to state Oden's age, but judging by her resume it appears she's in her late 30s or early 40s. Merrill Lynch also declined RIABiz's request to interview Oden but did provide some insight about her role. She will be responsible for expanding Merrill's venerable training program, which has shifted to a more RIA-focused approach, emphasizing clients' overall life issues as opposed to a pure sales approach. See: Merrill Lynch makes bold moves to train new recruits for an RIA-centric future.
Fraught past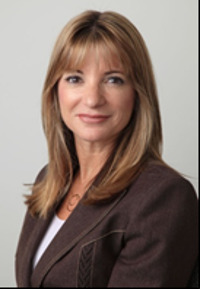 Kelli Cruz: The RIA industry may
need to respond if Merrill makes
real headway in this area.
The giant wirehouse's relationship with female and minority advisors has been notoriously tense over the years as it contended with a slew of lawsuits brought by women and African-American employees who felt they'd been discriminated against. As recently as December 2013, more than 40 female advisors at Merrill Lynch opposed a proposed $39 million settlement on a class action relating to gender bias, saying the offer was a huge step backwards. She settled with Merrill Lynch over discrimination, loved Merrill again for years but then bigger problems arose.
However, a Merrill spokeswoman says that Oden's primary mission will be to continue Merrill's push to make its training program — the oldest in the country, founded in 1946 — more RIA-like.
"Racquel was brought into this role to continue to build and expand the training program, which, as the training ground for the firm's nearly 14,000 advisors, is foundational for the firm," writes Susan Atran in an e-mail.
"She will emphasize the importance of building teams, putting into practice new ways of putting advisors directly onto teams. She will lead efforts to deepen new advisors' understanding of the importance of Merrill Lynch's goals-based training theory, helping them to build practices that deliver an ever-improving client experience that is focused on clients' life goals, rather than specific market performance." See: A mini-Merrill springs up with its own broker-dealer and plans to grow.
Job two
Oden will also work on getting Merrill Lynch brokers to sell Bank of America loans and credit cards, according to Atran.
"She will help new advisors realize the value of integrating Merrill's services with those offered at parent company Bank of America for the benefit of the client." See: Bankers show muted confidence in competing with RIAs, Fidelity study shows.
Diversity is not at the heart of Oden's role, but she is set to continue Merrill's efforts in that direction, Atran adds.
Institutional wall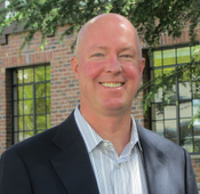 TIm Welsh: It seems like is
that they are trying to strategically
manage a PR issue that stems
from losing a slew of class-action
lawsuits from historical discrimination against black
brokers and women.
Although Oden's relative youth may give her a modern perspective on recruiting and training younger advisors, some wonder whether she has the heft to move the needle on the Wall Street culture of sales, product jargon and boys watching the back of boys.
"My question would be, 'does she have enough resume and pedigree to make an impact on the advisory business in this role,'" says Cruz.
Leslie Ferrone, an advisor who, until two years ago, worked at Merrill Lynch, is now a senior wealth advisor with San Jose, Calif.-based CONCERT Advisor Services. She was part of the Merrill discrimination lawsuits but settled those years ago and ultimately decided to stay with Merrill until she left for CONCERT. Ferrone has her doubts about one woman making a dent in a such an historically monolithic bastion of mostly white, male power.
"I hope she does make a difference, but unfortunately nothing will change the fact that it's Bank of America and Merrill Lynch."
Ferrone is based in Elmhurst Ill., and now manages close to $50 million in assets.
"I know successful women at Merrill and I don't know how much of it was because of their women's program or their own natural ability. I don't think Bank of America or Merrill Lynch is anti-woman. They gave Sallie Krawcheck a shot. I think their intentions are good and I'll give them the benefit of the doubt. But this news didn't impact any of the Merrill guys I talk with. You'd think one of them would have said, 'Wow, there's a superpositive thing happening at Merrill.' But not a peep. I'd be willing to be none of them even know." See: Krawcheck reveals: What I learned when I got fired.
Oden who?
Indeed, a Merrill Lynch advisor who is in the process of completing the training program, responded to an e-mail from RIABiz saying he hadn't even heard about the Oden promotion.
"I'm practically graduated from the program now and pretty much do my own thing and don't pay attention to what's going on with the firm anymore. So I didn't even know about this promotion until you mentioned it," he wrote. See: A Merrill Lynch trainee shares what it's really like to be part of the firm's revamped, more RIA-like training program.
But he did say that Merrill has been encouraging advisors to focus on its women and wealth initiative.
"I hardly believe it's because they feel ethically obligated to help women; I believe it's more of a business decision," the advisor wrote. "When eight out of 10 women or more will be responsible for 100% of their household finances at some point, it's hard to ignore that. While I'd like to believe they have a heart, at the end of the day it is just business to them. I can't fault them for that." See: Why women just aren't buying what financial advisors are selling.
The trainee continued: "I hope that they promoted Ms. Oden because of her qualifications and experience and that they believed she's the right person for the job. It would be unfortunate if they were doing it simply to prove a point that they are trying not to discriminate."
PR smokescreen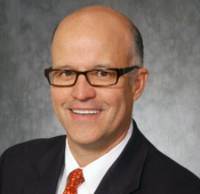 Jeff Spears: They probably thought it
through but the strategy isn't apparent
to you or to me.
Despite the undeniable fact that female clients are the future of the financial advice, Timothy D. Welsh, president of Nexus Strategy LLC, who completed the Merrill Lynch training program in 1994 before dashing off to work for The Charles Schwab Corp., isn't optimistic about Merrill revamping and modernizing its training program.
"What it seems like is that they are trying to strategically manage a PR issue that stems from losing a slew of class-action lawsuits from historical discrimination against black brokers and women. I don't think it's a pivot from their training program mission. They taught us how to sell stocks on the phone but it's evolved since then. The financial crisis killed every program. Now, five years later they're trying to make it work, but the graduation rates are so low." See: Why one Merrill Lynch advisor needed to break away twice to become an RIA.
On the other hand, Welsh says that changing with the times may be a matter of survival.
"Clearly, it's a zero-sum business when you're stealing from other wirehouses. It's long-term not-sustainable." See: The six traits that separate successful independents from wirehouse denizens.
A puzzlement
Welsh approves of Merrill's tack to an RIA-based philosophy and its focus on financial planning and how this hire complements Merrill's progressive agenda.
"I think they're trying to do the best with what they've got and they're structurally limited," Welsh says. "It's interesting. They've not hired anyone in a long time and they're mostly letting people go." See: A hockey star went from being a Merrill Lynch client to a Merrill Lynch advisor to the latest Merrill Lynch breakaway.
Jeff Spears, chief executive of San Francisco-based Sanctuary Wealth Services LLC, used to head up the Bank of America training program in the early 2000s before the bank purchased Merrill Lynch. He thinks Merrill still uses many of the basics of BoA's program from a decade ago.
"I think a lot of the Bank of America training is still being used by Merrill. It was good." See: How an ex-Merrill team broke free just under the BoA takeover wire and doubled its assets in four post-crash years.
Spears is among those puzzled by Oden's promotion.
"I'm confused by their decision to promote her. It's very confusing. They probably thought it through, but the strategy isn't apparent to you or to me."
---
Related Moves
---
September 10, 2019 – 10:52 PM
---
---
Mentioned in this article:
---
---
---
TheSecretAdvisor
The training program at BofA Merrill Lynch remains consistent with its past. No matter how the program is revamped, it is still designed as an asset-gathering tool for the firm.
Here is the process:
1. Join the firm
2. Market the services of Merrill Lynch
3. Wash out unless the firm makes you a poster child for their program, or you actually make it through the program on your own
4. If a wash-out, have other advisors pounce on the assets and clients you have gathered, otherwise (highly unlikely) go forward
The RIA model that Merrill Lynch supposedly touts is simply the same pig with different lipstick. If anything, it will speed up the process of firing trainees because they will be even less likely to make the aggressive production hurdles that Merrill sets in place. On the other hand, if the Merrill Clear initiative works and more advisors meet the production hurdles, it will be due to increased sales of insurance and variable annuity products, and sticky banking products that marry the advisor to the firm.
Micheal Groussman
March 11, 2014 — 10:52 PM
"She will help new advisors realize the value of integrating Merrill's services with those offered at parent company Bank of America for the benefit of the client."
Um, last I checked, this was only good for one interested party — B of A!!!! Any decent advisor still left there figured this out a long time ago and is reluctant to drink the Kool-Aid. They know the more tentacles the bank wraps around the unsuspecting customer, the less inclined they are to leave and the harder it is for the advisor to leave. Which is unfortunate because many existing customers of the bank undoubtedly grind their teeth every time a CA tries to hock the latest credit card or loan product. The Thundering Herd was castrated in the fall of 2008 and, unfortunately, is a dying breed.