News, Vision & Voice for the Advisory Community
You don't need Scorcese-level skills to make your first video -- just a smart phone or the webcam in your laptop and the willingness to try
March 10, 2014 — 11:43 PM UTC by Guest Columnist Dave Grant
Brooke's Note: If you're like me, you find it annoying when people tell you: Dude! You should use video as part of your content. What they don't do is to give you much sense of how to do it or how big a deal it is. This column goes quite ways to closing that reality gap. Thank you Dave Grant for letting us heist this blog right off your website.
"I don't think video is important for my business," said no one, ever.
More than a billion people visit YouTube every month, logging a cumulative six billion hours, according to YouTube's statistics. That's right, we're talking billions. In fact, YouTube is now considered a search engine by dint of the sheer amount of content it holds. See: What story Bill Winterberg told 500 TD Ameritrade confab attendees that says it all about the new RIA technology and marketing realities.
We all know the power of video. So why aren't all advisors embracing video as a way to share content, serve clients and grow their brand?
I can only think of one answer: It's intimidating. The good news is it doesn't have to be. You just have to stop waiting for "perfect." The first one may feel like a challenge, and you may not be 100% excited about the outcome, but put it out there because a three-star video is better than no video at all. And you only get better with practice.
Getting started
I've been using video in my financial planning practice, Finance for Teachers, for the past year and have been learning a lot along the way. Already, I've grown to the point where even the home page of my website has a video featured front-and-center. I've done video shoots alone and with professionals.
See: Why RIA videos are especially fraught with regulatory pitfalls.
Here, I've outlined a few basic things I suggest fellow advisors consider when starting out with video. At some point, I'll write another post with some advanced tips to make your videos "pop" and look more professional.
But right now, we're starting with the basics.
Take one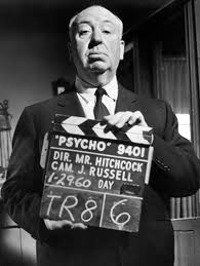 Even the master had to start
somewhere — and he didn't have
a movie studio in his laptop.

When you're starting out, experiment with equipment you already have.
Most advisors have a smart phone. Every smart phone is able to record video with audio — even an iPhone 4 will shoot in 720p HD. What does that mean? Owners are already equipped to produce high quality video.
If you decide to shoot with a smart phone, pick up a cheap tripod to enable you to shoot with a steady shot that's not shaking as you do a "video selfie." You can find a basic one for about $30. See: Seven things advisors need to know about social media.
Most computers have a webcam. If you're using a webcam, positioning is important. Make sure you have the camera level to your face, or else people will be looking at the top of your head or up your nose. Kind of awkward. If possible, stand when you shoot your video as it will enhance the quality of your voice.
Practice using your smart phone or webcam to record a few videos. Some folks can feel embarrassed talking to a camera at first, but with practice, you will feel more comfortable with it. Trust me. Maybe send a quick video message to a family member, just saying hi. Understanding that there's someone on the receiving end of a video helps.
Ready for your close-up
Audio and lighting are two of the most important things about quality video production, even for beginners.
But again, advisors shouldn't be intimidated.
If the weather is nice, go outside. Natural sunlight is going to be the best lighting you can find, and most phones should be able to adjust their aperture if they find too much light coming in. Find a place that is out of direct sunlight, so as not to cause you to squint into the camera or visually sweat. You should be able to tell if the light is OK by doing a test shoot and replaying it.
If you choose to shoot outside with a smart phone, make sure to do it in a place that has minimal background noise. I once held a shoot about 300 feet away from a loading dock and you can still hear a faint "beep, beep" of a truck in the background.
You can use the built-in microphone on a smart phone or webcam for basic production. A phone's microphone will pick up most things clearly if you are close to the camera and the quality should be decent. You may want to buy an external microphone to wear, as audio quality can dictate whether someone watches more than 10 seconds of your video, An external microphone for a computer can be as cheap as $20, but the higher in price you go, the better the quality will be. An external microphone will be well worth the money.
What do I say? How long do I say it?
In general, the longer your video is, the less likely someone is to watch.
Your videos should not be feature films. Focus on one topic area and hitting two or three points that you want viewers to know — you'll be surprised at how much time goes by when you start speaking! See: Why RIAs need to pay heed to a ruling that put a media star and advisor out of business — and out $300,000.
I try to keep my videos to around five minutes in length, sometimes up to eight minutes but, in my experience, this is too long. The reason some are this long is because I am deconstructing a challenging topic that affects teachers. However, for basic shoots and in order to maintain people's attention, try and stick to under three minutes. Remember, you're going to be doing one angle, which loses its visual appeal quite quickly. When you are able to use more equipment, angles, and editing software, then you can make engaging content that can be longer.
Short and sweet
Introduce yourself at the beginning and end, hit your topic points, and be done. The more succinct you can make it, the better. Your videos will not be perfect, and they needn't be. Viewers want to see someone who is real and provides them content that they can use. See: Social media is effective with ultra-wealthy clients but forget the Morgan Stanley approach.
Go ahead and start experimenting. Lights, camera, (advisor) action!
Also, make sure you don't take yourself too seriously.
Dave Grant, CFP®, is the founder of Finance For Teachers a fee-only RIA in Cary, IL. Dave exclusively works with teachers in Illinois by helping them to organize their financial lives and live a fulfilled life. He also runs Fee Only Consulting, a consulting firm which designs customized career tracks for developing financial advisors. He is also a columnist and blogger at Financial Planning magazine and the founder of NAPFA Genesis, a networking group for over 150 young, fee-only planners.
---
---
Share your thoughts and opinions with the author or other readers.
Joseph Graves said:
April 7, 2014 — 11:41 PM UTC
Great article Dave! With video (and content in general) something is almost always better than nothing. I'd add that for a small investment (<$400) cameras like the GoPro make capturing amazing video relatively easy and are well worth the cost.
http://www.52bike.com/bbs/home.php?mod=space&uid=2 said:
June 26, 2014 — 7:08 AM UTC
Even so, this doesn't confirm that real libido enhancers never exist by any means. Truly, they are really uncomplicated to find. Nonetheless the undesirable outcomes appear to be being often far too awkward for their products and services.
http://fsienergy.com/Fue.html said:
June 26, 2014 — 8:34 AM UTC
For individuals persons who aren aware of your boons of cosmetic dental get the job done it's a very distinguished branch of dentistry which entails numerous intricate and complex approaches and approaches which involve bridging of dental gaps, tooth bleaching and elimination of hereditary mouth defects. It can be unbelievable, yet true a cosmetic dental skilled today is greatly in a position to crafting essentially the most impeccable smile that meets the facial area and matches your character in just the ideal fashion doable. Just in the event that you have harmed tooth, cosmetic dental function presents several possibilities like implants, bridges as well as veneers- which have diverse impacts yet solve an identical purpose. You could possibly choose both of those based on your personal individual condition and preference, besides your dental specialist opinion. Whatever most probable the scenario, and even so worse it would be, cosmetic dental practitioners, particularly men and women in Nj are even equipped to getting rid from the hereditary mouth defects, besides coping with renovation from your total mouth. Also, you should have an understanding of these solutions are really inexpensive for common individuals such as you and me.
---
---