News, Vision & Voice for the Advisory Community
The RCS chairman says the whole purpose of buying IBDs is to diversify away from product sales
February 4, 2014 — 3:00 PM UTC by Lisa Shidler
Brooke's Note: Those filtering in from the FSI conference in D.C. to the TD Ameritrade conference in Orlando last week say there was only one topic on the buzz agenda at their previous stopover: Nicholas Schorsch. The verve and capital he's brought to bear on the IBD roll-up scene brings into question whether smaller IBDs can survive. RCS's chairman tells Lisa Shidler, in the lively interview that this article is largely based upon, that he's going to make the 7,500 advisors in his First Allied, Cetera, J.P. Turner ecosystem compete better and, hell or high water, he's planning on a 100% retention rate. Spoiler alert: He won't get anywhere near 100% if he becomes known as the product guy with the IBD toy. If this interview is any indication, Schorsch might be getting the drift that he'll need to support advisors who deliver accountable advice. Still, he leaves just enough gray area to keep the suspense going about where this is all headed — and not just with the guilt by association involved in owning a voracious REIT-maker. No doubt things will get more black and white for Schorsch after spending two weeks having his credibility scrutinized by thousands of independent brokers. By that yardstick, Lisa asked the easy questions.
As Nicholas Schorsch kicks off his 25-city, two-speech-a-day, retention tour today in New York City, he will stress that he is an RIA proponent to be celebrated and not a villain to be feared.
In his stump speech, the chairman of New York-based RCS Capital Corp. will vow to thousands of Cetera reps that he'll go beyond mere restraint in selling products and actually tamp down sales.
"We want to support the RIA industry," Schorsch says. "When you look at alternatives and all of the hybrids, most of the big firms are owned by sponsors. We're actually the white hat and not the black hat. We don't want more product sales. We have $9.9 billion in product sales in a year and that's plenty. We're happy with that number. You don't want to be too much in the market because it's unsustainable. We're one of the only public stand-alone companies. We're going out of our way to diversify our revenue stream away from products."
No sooner than Schorsch discussed his reluctance to push products and it It seems there's a reason why. In fact, on Monday FINRA threw a minor wrench in the gears by demanding new ways of reporting value for non-traded REITS. This is the same issue that has plagued hedge funds in the past. Here's more details in this article.
As a longtime product man, no one knows the vulnerability of this arena like Nicholas Schorsch and he's hoping his decision to buy the Cetera broker-dealers will take some eggs out of the product-selling basket. See: What the Cetera takeover means and why the non-RIA, product-through-the-pipe direction in the hands of a hard-hitter is an eyebrow raiser.
More LPL than Merrill
Schorsch shocked the industry three weeks ago with his decision to buy Cetera Financial Group for $1.15 billion. Now, he is putting an anti-product spin on his move after recruiters told RIABiz that advisors are worried about being told to push product. See: Nicholas Schorsch invites 500 reps to NYC to kick off a 25-city barnstorming tour aimed at easing fears.
The last thing Schorsch says he wants to do is to jam products down the throats of advisors. However, he still stops short of saying that the advisors won't sell any products because he believes many advisors want to offer products to clients.
"Some people do want to sell more products but the company doesn't control that. These are all independent contractors. They sell what they want. This is not a wirehouse where you tell them to sell something."
Some advisors, however, are still smarting at his comparing his broker-dealer with Merrill Lynch in InvestmentNews. Many RIAs consider that the New York-based wirehouse has been over focused on its sales and on product since its sale to Bank of America. See: 7 reasons why wirehouses shouldn't milk the old business model.
Rather, Schorsch compared his firm to LPL Financial and Raymond James Financial Inc.. He also referenced Fidelity Investments and Charles Schwab but noted that those two firms differ from his because they cater solely to RIAs.
First Allied proof
As proof of his firm's commitment to a more balanced approach, Schorsch says critics need look no further than First Allied Securities, which his firm purchased in June 2012. See: What the Cetera takeover means and why the non-RIA, product-through-the-pipe direction in the hands of a hard-hitter is an eyebrow raiser.
Since then, product sales haven't gone up. In fact, if anything they've gone down. He says just 3% of First Allied's revenues come from his firm's alternative investments.
"I'm a big believer in doing what I say and our sales of alternatives haven't gone up since we've owned First Allied. It's not our intention and we've made it very clear. This transaction will lower our corporate revenue stream that relates to products from AR Capital. AR Capital is a different business and a different reason."
Schorsch co-founded AR Capital and currently serves as its chairman and chief executive. It offers a number of non-traded real estate offerings and products. RCS is a separate company that doesn't manufacture products and it is the one that purchased Cetera Financial Group and First Allied. See: 8 ways that the RIA business is achieving scale at breakneck speed
"It's an evolution and I understand the confusion. People assume the worst. And it could be the recruiting firms causing some turmoil too. It's a good story for them, but not a true story. In this case, the facts are different. First Allied did not jump in its alternative sales. First Allied continued to massively support advisors."
The problem with product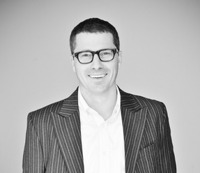 Ryan Shanks: It'll only succeed if
they allow the brand to stay
separate.
Confused advisors aside, pushing product would certainly be frowned upon by regulators, says Ryan Shanks, chief executive of Finetooth Consulting.
But REITS have done very well and advisors could sell them on their own merits as long as proper disclosures are filled out, he adds.
"Their alternatives have done phenomenally well. I don't know what [RCS's] end game is since you can no longer buy broker-dealers for proprietary distribution. I don't know strategically what the purpose is to have a bunch of networks of independent advisors tied into organizations from an investment perspective unless you want to accelerate and grow them and sell them when they're much bigger," Shanks says. See: Top 10 alternatives to alternative investments for RIAs: 2013 edition.
Opportunity to compete
There are some similarities between the First Allied advisors and those at Cetera, Shanks says. "You've got advisors there doing a little bit of everything."
On the whole, he's of the opinion that Schorsch's purchase may work out well.
"My feeling is if they can buy IBDs and inject them with a stronger balance sheet and cross-leverage technologies, you're talking about giving a really smaller broker-dealer a better opportunity to compete. It'll only succeed if they allow the brand to stay separate. I want to see where things are going."
More than retention
Now, Schorsch's mission is to convince Cetera and J.P. Turner & Co.'s advisors that he wants them to stay on board — all 7,400 of them. To accomplish that mission, he is kicking off a "town hall" event today with 500 advisors at RCS Capital Corp's Park Avenue headquarters.
"There's no name change. We didn't buy a broken company. This company doesn't have to be fixed. We're not forcing them to change management. The top managers are staying in place," he says.
In a whistle-stop tour that would test a politician's endurance, Schorsch and his sub-executives are traveling to 25 cities over a two-week period. Either Schorsch or another member of senior management will be visiting Chicago, Boston, Los Angeles, San Diego, Houston and Dallas, among others.
"We're in a hard-work business and we didn't get here because it's easy. We're talking about human beings and these people are important. That's why we want to spend so much time with them. It's even more than retention. We want them to know that they matter to us and their clients matter. The 2-1/2 million clients that we serve matter the most. If we cherish the investor and do the right thing to service the investor better the outcome is all good."
Custodian approved
To show that his products have ample acceptance with RIAs, Schorsch points out that advisors using Schwab Advisor Services and Fidelity Institutional Wealth Services are major customers of his. These companies' advisors offer the REITs sold by AR Capital and are sold without 12(b)1 fees or sales loads. See: One-Man Think Tank: Inside the due diligence that uncovered serious questions about a REIT.
"Our two biggest distributions are Schwab and Fidelity. We're number one on both of those platforms," he says.
While he still notices a difference between his broker-dealers and the RIA custodian units he does hope to explore options so that his firm can open an RIA custodian unit like many of his broker-dealer peers.
"We want to expand the RIA unit to give advisors more flexibility to do both. We will have to evaluate this and it is high on our priority list. We see real value in the advisor system. It's something where there's a lot of demand and interest," Schorsch says. See: Part II: RIA custodians' answer to challenges to their monolithic control: We still have big-time scale advantages.
Public company
In addition to providing value to advisors, Schorsch wants to be accessible to investors as well.
"We really believe that knowledge and understanding is important — whether it's for investing or for our staff."
He says the firm intends to purchase and implement new technology. "We can invest in technology and higher clearing services. We're here to stay. This should be very good news to many of the firms we're buying. They're small and owned by private equity. They know now that it's public company they won't be dismantled and that takes the fear out."
---
Mentioned in this article:
---
---
Share your thoughts and opinions with the author or other readers.
---