Schwab shoos $25 billion of client assets out the door as it calls the bluff of employers with lopsided 401(k) contracts
The San Francisco giant is trading recordkeeper revenue for the prospect of wielding its mighty brand directly at plan participants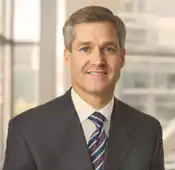 Steve Anderson: We made the decision and notified these clients that we're going to resign our services. I personally made the call and explained our thinking.
---
---
---
Kevin
The fact that such a reputable company/401k provider has come out so strongly and implied that it is not interested in helping individual participants grow there retirement portfolios but rather view these participants solely as lucrative revenue sources for their retail advisor network is both shocking and disturbing. I hope that these plan sponsors, begin to open their eyes to the fact that the traditional recordkeepers and advisors that make up the retirement industry have been preying on their respective employees for years and should look to find ways to safeguard them against this.
Brooke Southall
Kevin,
I'm not familiar enough with the intricacies of plan sponsor-to-recordkeeper contracts to respond fully here. But it does seem like plan sponsors may be complicit here. They seem to want to use Schwab as a pure utility and not allow them to show off as a branded advisor pre- or post-rollover.
Maybe somebody can cast light.
Brooke
Jim
More proof that clients are cattle at this provider. May be more companies will walk.
http://otogrev42.com/user/g8lxeqvh1/
Apartment properties destinations to help you retain a fantastic for lengthy- amount of money keep for holiday or enterprise, by yourself, along with your liked types, co-workers or buddies.