Steve Anderson: We made the decision and notified these clients that we're going to resign our services. I personally made the call and explained our thinking.
Brooke's Note: It is almost unthinkable to fire $25 billion of 401(k) clients that you paid more than $100 million for. But decisions need to be forward-looking and take into account changed circumstances. This turn of events at Schwab is a reminder just how much the 401(k) market has changed and why RIAs need to be alive to its possibilities.
In a move that reflects the changing economics of the advice and retirement business, The Charles Schwab Corp. fired several big 401(k) clients with a combined $25 billion of assets.
The San Francisco-based financial company dumped the plan sponsors after those firms declined to allow Schwab any contact with the participants to those plans. The news was revealed as part of the company's business update to Wall Street analysts earlier this month. See: Bernie Clark discloses that Schwab Advisor Services hit $1 trillion of assets — and why the order for commemorative T-shirts is still on hold.
Because the employers bar Schwab from, in effect, soliciting its clients thus thwarting its efforts to win rollover dollars in sufficient numbers, Schwab saw no room for these clients in its business plan going forward, according to Steve Anderson, executive vice president of retirement plan services at Schwab.
Schwab wants the freedom to e-mail and hold meetings with participants of 401(k) clients.
"We want to engage them in a meaningful way and to connect with them and ideally create retail clients," Anderson said on the call, adding that many of the 401(k) participants of these giant firms don't even know that Charles Schwab is the recordkeeper for the plan. See: DOL tells employers when they must fire advisors to 401(k) plans.
Nowhere brand
"Everything we do is in the employer's brand and Schwab shows up nowhere," Anderson continued. "The employer has their own call center and we don't get to speak to their participants. There's no interaction between Schwab and their employees. We don't have access to those employees. We made the decision and notified these clients that we're going to resign our services. I personally made the call and explained our thinking."
Despite the logical rationale for Schwab's move, industry observers like Rick Meigs, president of the 401khelpcenter.com based in Portland, Ore., expressed shock that it actually happened.
"I cannot imagine any vendor looking to shed themselves of any substantial number of clients," he says. "It just doesn't happen. But this is Schwab's way of saying that we don't want to be a recordkeeper who is behind the scenes that none of the participants know anything about." See: CAPTRUST wakes up the 401(k) industry by buying $1-billion advisor/recordkeeper that adds the 'magic' to its arsenal.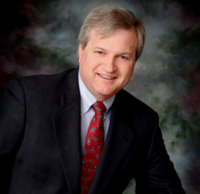 Rick Meigs: I cannot imagine any
vendor looking to shed themselves of
any substantial number of clients. It
just doesn't happen.
The odd circumstance of Schwab being invisible to investors it serves came about because it purchased The 401(k) Company in 2007 and those rules were already in place. The acquisition was part of ongoing efforts by the company to close the gap with Fidelity Investments, The Vanguard Group Inc. and other big defined contribution players that got a big head start in that portion of the industry that was once small ball but is now pushing up against $6 trillion of assets. See: Fidelity Investments puts hard numbers on the disgruntlement of 401(k) plan sponsors — and launches Z shares with ETF-like prices.
Reliable inflows
Though the reliable nature of the inflows to 401(k) plans makes them a prize for financial companies, it is the equally reliable — and far more lucrative — potential rollover dollars that makes direct access all but impossible for companies like Schwab to ignore.
Traditionally, companies that do the recordkeeping for clients get the inside track in having those assets flow to IRA accounts down the road. Though 401(k) assets are low margin, IRA assets can be a very high margin business. See: IRA assets could be ripped from the grasp of brokers if DOL has its way.
Schwab's decision to call the bluff of these clients by firing them has yielded some benefits. A few of the employers appear to now be staying and meeting Schwab's demands. For example, Southwest Airline Pilots' Association, has decided to remain with Schwab, according to 401kWire.
Schwab's spokesman, Greg Gable, wouldn't disclose how many clients it has cut loose, but the estimates that Schwab walked away from about $25 billion in assets.
"In having the discussion with them and talking about the benefits of a deeper relationship with Schwab for their employees, some have reconsidered the previous approach and are comfortable with our brand being present, and allowing us to communicate openly with their employees, to be able to have education meetings that would be Schwab-branded, to be able to have rollover conversations with them, to really engage at a level that's deeper than in the past," Gable wrote in an e-mail. See: What to make of yesterday's Wall Street Journal report on Schwab's 401(k) 'bet'.
Hands-off approach
Those who are remaining with Schwab have agreed to let the company use its brand and contact participants, according to Gable.
Schwab is dealing with a common problem — protective employers who don't want their clients hit up by marketing from a financial firm, says Jon Chambers, a principal with Schultz Collins Lawson Chambers Investment Counsel, an RIA in San Francisco that mostly focuses on retirement accounts.
Chambers' firm consults on about $2.4 billion in retirement assets including about $450 million in wealth management assets. He uses a number of different recordkeepers, including Charles Schwab.
He says many of his employers are trying to shield employees from solicitation from financial firms.
"I don't have a problem with these services, but many of our clients want to protect their employees and participants from what they see as aggressive marketing of financial services products, so didn't enable these Schwab services, even though they were offered at no explicit cost. Schwab doesn't like this, but seemed to accept it," Chambers says.
It's important to understand that 401(k) clients are very different from some high-net-worth clients, he adds, pointing out that the giant firms who were clients from The 401(k) Company used it in a consultative capacity, which meant a hands-off-approach with employees. See: How Schwab is gearing up its RIAs to fight for 401(k) assets.
Demanding recognition
Schwab's move may have been triggered by the Department of Labor's stiffening requirements surrounding fee disclosures, thus awakening employers to high costs and making them more likely to bargain for lower fees. As recordkeeping revenues continue to be compressed, Chambers suspects more recordkeepers will push back and demand to interact more with participants. See: A 401(k) plan dethroning deferred: The DOL-mandated disclosures may not set any legacy palaces on fire near-term.
"I think it's most certainly hit the recordkeepers more than the RIAs," Chambers says. "They may be only breaking even or they could be even slightly below the break even point and the reason they wanted these clients is for a retail opportunity and that new opportunity is not there. So, they've got to decide how long to keep up this business that is marginal." See: 401(k) industry flummoxed over Yale professor's 6,000 'threatening' letters to plan sponsors.
Pressure's on
There's no question that recordkeeping revenues have fallen, Anderson told Wall Street analysts on the call.
"We've got to re-bid every four or five years and many times the fees are lower. That compression takes place and it's not just Schwab's business but it's across the whole industry. If we look at reasons to be in the business, if it were just to do recordkeeping, I'm not sure it's as viable. There needs to be supplemental reasons [to provide recordkeeping to 401(k) plans]."
Cross-selling?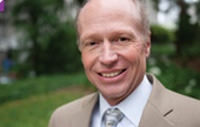 Jon Chambers: To say that Schwab
is cross-selling is too strong of
a term, but they are clearly
trying to use 401k participants to
build their retail investor base.
Schwab bought The 401(k) Company from Nationwide Insurance Co. in Columbus, Ohio, seven years ago to help propel the firm into the 401(k) arena since Schwab was such a late starter, Anderson explained to analysts. See: Why brokers from Nationwide, LPL, Merrill Lynch and others are giving RIAs a cut of their 401(k) action.
At the time, Schwab was desperately seeking scale and once it spent $115 million on this firm it immediately pumped its retirement assets up by one-third, Anderson said. At the time, The 401(k) Company had more than 100 companies with about 400,000 participants with $21.7 billion in assets. Anderson did not offer an update of where those assets and numbers currently stand.
Not pulling their weight
But Chambers says a culture clash between the legacy clients and Schwab is why Schwab decided to let go of those clients who wouldn't play by its rules.
"While I can't speak to any of The 401(k) Company clients, I do work with a number of Schwab plans and I'm seeing something parallel. To say that Schwab is cross-selling is too strong of a term, but they are clearly trying to use 401(k) participants to build their retail investor base." See: Why gathering big-time 401(k) assets — and charging regular fees — is well within reach for most experienced RIAs.
He adds: "They're basically saying we want the relationship and we see 401(k) plans as a way to get hundreds or thousands of relationships all at once as opposed to getting them one at a time. It totally makes strategic sense from their perspective."
Hard to make a change
Meanwhile, it's hard to know if the employers who have chosen to stay with Schwab are doing so long-term or whether they determined it was just easier to stay for now rather than conduct an exhaustive search for a new recordkeeper, Chambers says.
"You don't make a recordkeeping move idly. It's a three-year business plan. If you get resigned out of the blue and it's not in the strategic plan to make that change, you may have no option but to agree to something that you didn't want to agree to before," Chambers says. See: How RIAs can rule the 401(k) realm by becoming advocates for plan sponsors — and start by eliminating eight marketplace conflicts.
Switching platforms
Any of these larger employers who decide to stay with Schwab are being moved to Schwab's recordkeeping platform. In the past, they were on the previous platform built by The 401(k) Company.
"We are actively trying to move clients to a new platform. Clients transitioning will receive enhanced employee services," Anderson said. "We're consolidating everything into one recordkeeping platform. We'll transition them in one year or so. I feel great about what we're doing. We're creating more sustainable growth orientated business."
---
---
---
http://otogrev42.com/user/g8lxeqvh1/
Apartment properties destinations to help you retain a fantastic for lengthy- amount of money keep for holiday or enterprise, by yourself, along with your liked types, co-workers or buddies.
Jim
More proof that clients are cattle at this provider. May be more companies will walk.
Brooke Southall
Kevin,
I'm not familiar enough with the intricacies of plan sponsor-to-recordkeeper contracts to respond fully here. But it does seem like plan sponsors may be complicit here. They seem to want to use Schwab as a pure utility and not allow them to show off as a branded advisor pre- or post-rollover.
Maybe somebody can cast light.
Brooke
Kevin
The fact that such a reputable company/401k provider has come out so strongly and implied that it is not interested in helping individual participants grow there retirement portfolios but rather view these participants solely as lucrative revenue sources for their retail advisor network is both shocking and disturbing. I hope that these plan sponsors, begin to open their eyes to the fact that the traditional recordkeepers and advisors that make up the retirement industry have been preying on their respective employees for years and should look to find ways to safeguard them against this.