Justin Richter: I wanted to avoid the tortured stares of my older colleagues, who went into investment banking and sold their souls.
When Justin Richter left a bank last year to join a different one in the same city, he went through the process of gradually moving his clients over and building up a new book of business.
Changing firms typically causes upheaval.
Clients experience confusion about how to reach their advisor and uncertainty as to who is backing the advice, not to mention plenty of work for advisors filling out papers and moving accounts. After that, all concerned hope any big move will stick for at least a few years.
But, for Richter, it wasn't to be.
After graduating from The Wharton School in 2004, Richter became a portfolio manager at Kansas City, Mo.-based UMB Financial Corp. Nine years later, he moved to the Kansas office of Tulsa, Okla.-based BOK Financial. But, the 32-year-old advisor wasn't at the $28 billion bank a full year before he followed his former boss from UMB to an RIA that has been attracting a lot of young talent recently: Marty Bicknell's Leawood, Kan.-based Mariner Wealth Advisors. See: Mariner Wealth poaches a chief investment officer from a big local mutual fund company.
"I was able to reunite with my former mentor, Mariner CIO Bill Greiner," says Richter. That, combined with the chance to move from a regional bank to a growing RIA, was too much to pass up — even if the quick turnaround might seem strange to an older generation of advisors. See: Veteran recruiter effects a reverse breakaway of his own, moving to a more captive, more compensated life at TD Ameritrade.
'Entire package'
Brian Hamburger, founder of MarketCounsel, argues that while older advisors tend to be at one firm for years, if not decades, younger advisors are eager to move around until they find the best fit.
"It's a generational issue," he says. "Young people don't see turnover the same. They tend to think that sometimes you need to actually move to affect change."
At UMB Financial and BOK Financial, Richter worked as the portfolio manager with a team that served high-net-worth clients. Now, with his move to Mariner at the beginning of January, Richter will be "doing the entire package" with other staff supporting him — financial planning and tax planning In addition to constructing portfolios, as well as serving on the firm's investment committee.
Back where you both belong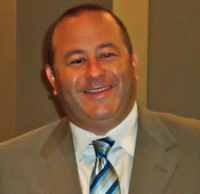 Brian Hamburger: It's a generational issue.
Young people don't see turnover the
same.
When Greiner left UMB in 2012 to move across town and become Mariner Wealth Advisors chief investment officer, his protégé, Richter, decided it was time to leave UMB too. Richter and one other member of his three-person team left UMB in early 2013 to join BOK Financial. See: Mariner Wealth poaches a chief investment officer from a big local mutual fund company.
At UMB, Richter served as a portfolio manager for high-net-worth clients and his team managed a little over $1 billion. Non-solicitation rules, though, meant that once he left he had to wait for his old clients to contact him. But, now, before all his clients have even settled into the new arrangement, Richter is leaving BOK to follow Greiner to Mariner. See: Career Arbitrage: How independent advisors are gaining the upper hand over big corporations in the hiring game.
"It was an opportunity I couldn't refuse," says Richter — even if it means he may lose some clients and some of the $500 million he managed at BOK.
BOK acquired a $600 million Kansas-based trust and asset management company, GTRUST Financial Corp., in October of last year, just as Richter was considering leaving.
Richter calls Greiner his mentor and the older colleague visited Richter and his wife in the hospital after the birth of their second child last year. Now, Richter's office is just two doors down from Greiner's. "We're good friends," says Greiner. At UMB, he adds, Richter was "up and coming, a bright young fellow."
It took Greiner two years at Mariner before he was in a position to hire Richter. In the meantime, the two would get together periodically, says Richter, to talk about the industry and investments. In the last year, they started to have conversations about Mariner's need for someone to who could serve on the investment committee and work with clients. Richter met Mariner chief executive Marty Bicknell as well. See: Marty Bicknell jumps into the mass market with no 'robo-advisors' and a missionary zeal.
It was time to make another jump.
Better message, better medium
Hamburger says multiple moves close on each other's heels are "much more common" than they used to be, especially with younger advisors.
And, even with strict non-solicitation rules in effect when an advisor leaves a bank — or, in this case, two banks — it's not as hard as it used to be to get the word out to clients and potential clients through social media and online. "If they message it right, the clients will follow," he says. "We're seeing it in record numbers."
It's all in the way advisors message themselves. Younger advisors — as opposed to old-school wirehouse guys — are more like to get across to their clients that "I'm your guy, regardless of what firm I'm at," says Hamburger. The shift away from a wirehouse mentality has an added benefit for the traveling advisor. Ten years ago, says Hamburger, if an advisor was going from one wirehouse to another, clients generally knew or suspected that it was because of compensation. Now, there's a sense that the move might be prompted, at least in part, because it's in their best interest. "That's much more effective messaging," says Hamburger. See: Wall Street's big retention problem: RIA compensation is nearing parity with wirehouse brokers.
LinkedIn workaround
The problem for Richter is that the two banks that have strict non-solicitation rules. "We have to wait for [clients] to reach out to us," he says.
But, Hamburger argues that not being allowed to call your clients isn't as big a problem as it used to be.
Now, you can talk about the fact that you moved to a new firm on social media or on your blog. You can update your LinkedIn and your connections will see that change.
"There's a number of different ways you can announce it to the world," says Hamburger. See: RIAs recount how they reap new clients using LinkedIn and Twitter, stealing a march on shackled wirehouse advisors.
Or, you can just return to Kansas.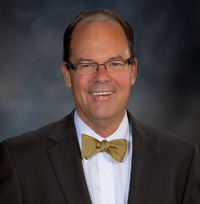 Bill Greiner: It didn't have much
to do with his ability to
bring clients with him.
Nowhere man
Richter grew up on a hog farm "in the middle of nowhere Kansas," he says. While he went to Wharton for business school, he wasn't going to be wowed by the big city lights. "I wanted to avoid the tortured stares of my older colleagues, who went into investment banking and sold their souls," he says.
That can be good for him in terms of the word getting out, but it can also be bad. He left UMB with one other person from his team, but this time he's leaving on his own, with the rest of his old team staying at BOK. He swears, though, that they parted on good terms, still grab lunch and that there shouldn't be issues as to who served which clients.
Five and Dime
Right now, Richter only has four clients, but he's in the process of transferring over old clients, opening new accounts and waiting for them to call him. In general, his clients are high net worth investors with $5 million to $10 million.
"The plan is to bring that with me," says Richter.
That would be good, but Greiner says he brought Richter to Mariner for lots of reasons, not all of which have to do with whether his clients will continue to follow him around Kansas.
"It didn't have much to do with his ability to bring clients with him," says Greiner. Even if he doesn't have all of his old clients, they still have faith that he'll attract new ones.
---
Mentioned in this article:
Mariner Wealth Advisors
RIA Welcoming Breakaways, RIA Serving Endowments/Foundations, Advisory Firm
Top Executive: Marty Bicknell
---
---
---
http://dnload.ru/user/carpinteyronph/
The Airport Severe is definitely the fifth generation Airport device. This one gives the ability to build and utilize a network within the 2.4 GHz Band too as while in the 5 GHz Band. Or, to place it yet another way, the Airport Excessive acknowledges WiFi 802.eleven a/b/g/n so that you can setup a standard home-style WiFi community, although also aquiring a higher velocity WiFi "n" community set up for various gadgets that won't begin to see the other network in the least.
http://www.helmig.com/vista/vnew.htm
Inogen oxygen is extremely well-liked today due to the fact it's the purified style of oxygen. This can enhance the common of existence and might support in escalating the liberty for that oxygen therapy customers and it can be of most important use in the sufferers struggling with Continual Obstructive Lung illness. Utilizing this kind of oxygen is extremely valuable this sort of clients as being the the greater part on the scenarios which happen to be looked upon as dying thanks to this ailment. The provisions of such services have elevated the daily life time these sufferers.