David Welling: The large firms are starting to outsource. I feel like the momentum is building. We're in a great spot.
Brooke's Note: The story of the merger of Advent and Black Diamond continues to be a tale of where-did-it-all-go-right? Companies with different cultures, technologies, geography and size aren't supposed to have all the synergies that show up on white boards. In the case of these companies, it seems to be happening. It may just be a hot market lifting all boats. After all, Tamarac, post-Envestnet merger, is booming and Orion, albeit not merged, is booming, too. Outsourced performance reporting is flying off the shelves. Still, Black Diamond is showing staggering growth and with us looking for a (non) scapegoat for the brilliance, we're casting an extra eye toward Dave Welling.
Black Diamond is white hot under David Welling.
The assets administered by the Jacksonville, Fla.-based unit of Advent Software soared 64% to more than $220 billion in 2013 as its executive understudy took charge from founder Reed Colley, who no longer gets involved in the day to day. See: Reed Colley steps down from executive-level duties after selling Black Diamond.
Sure, some growth came on the strength of a hot stock market, but Black Diamond also upped its client roster by 29% during the 12 months ended Dec. 31. The growth has barely hiccupped since the Advent-Black Diamond merger in June of 2011 but recently it has ridden a bigger wave that has yet to crest.
"The large firms are starting to outsource," Welling says. "I feel like the momentum is building. We're in a great spot."
Those big new accounts include McGladrey Wealth Management and Essex Financial. Black Diamond also achieved its highest renewal rate and client satisfaction scores in its history, according to the company. See: Dynasty is on the ground floor of a roll-up-like venture grabbing RIAs inside the largest accounting firms. Executives of McGladrey declined to be interviewed.
Tax expertise a lure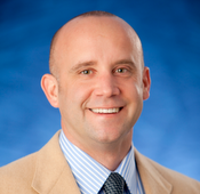 Eric Clarke: Orion's growth has been
strikingly similar.
McGladrey's core business is one of the nation's largest accounting firms and the firm's choice of Black Diamond is related to taxes. Welling says his firm shows tax implications of trades in its performance reporting — something it's able to do because of Advent's first-rate data and Black Diamond's technology. See: On its march to $50 billion, Mariner finds its groove buying RIAs connected to accounting firms.
Though Black Diamond's revenues aren't broken out, it is fairly safe to imagine they, too, are skyrocketing because Black Diamond charges asset-based fees. The company added 40 employees to 140 staffers, just counting people stationed in Jacksonville and devoting all their efforts to Black Diamond. The numbers doesn't count the sales force, which is shared with Advent. See: How I picked technology — from Black Diamond-in-SSG to Dudamobile — to use in my startup RIA.
That same momentum in outsourcing is lifting many boats, including Orion Advisor Services, LLC of Omaha, Neb. the one captained by Eric Clarke.
"Orion's growth has been strikingly similar, with accounts on our platform now over 680,000 and assets over $145 billion, a 40% annual growth rate, with the number of advisors that we service increasing right at 27.7%," he says. See: Orion hauls down nearly $2 billion of accounts from two Advent clients, clinching better than 50% growth for the year.
The beauty of outsourcing is that RIAs are beating wirehouses at their own plug-and-play game, according to Clarke.
The key to becoming an outsourcer per se rather than a supplier of performance reporting technology piped in by Internet is that the provider needs to straddle the mindsets of practitioner and technologist. See: How the breakaway movement is driving the outsourcing trend.
He built that
This feat of bifurcation came naturally to Clarke because he oversaw a financial advisory practice prior to starting Orion.
Black Diamond achieved this ability largely on the strength of its hire of Welling who founded the practice management consulting for RIAs at Schwab Advisor Services. His ability to, in turn, infuse Black Diamond with such a capability does not surprise executives who worked with him at Schwab.
"Even early in Dave's career I could see his potential as a leader," says Charles Goldman, chief executive of AssetMark and former head of Schwab's RIA division, who oversaw Welling. "He was able to bridge the gap between strategic theory and application. He went from a staff role to head Schwab Institutional's practice management capabilities. In fact, he built them. He pioneered many of the capabilities that advisors, and the industry for that matter, take as a given for what practice management means today."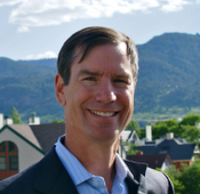 Charles Goldman: Dave is the rare
type of person who can blend
the strategic with the tactical to
move organizations and projects forward.
Golf's not everything
Tim Welsh, president of Nexus Strategy, who was hired at Schwab by Welling, says he, too, is not surprised by Welling's success in his role at Black Diamond.
"Dave is the rare type of person who can blend the strategic with the tactical to move organizations and projects forward. When Dave first hired me into Schwab 15 years ago, we were just beginning to dabble in practice management initiatives because we had a feeling that it would be an important element. Despite the lack of quantitative evidence that it was working, he was able to see the long-term benefits not only for custodians, but also for advisors in helping the then fledgling industry mature into the powerhouse that RIAs now represent." See: Schwab escalates the RIA custody arms race by releasing more plug-in business practices called workflows.
One marketing strategy employed under Welling was to encourage advisors to visit Jacksonville before making a purchase decision. He encouraged a discount on the first year's license fees in exchange. In 2013, 100 advisors made the pilgrimage to the northern Florida city.
One sign of Welling's success is that what he does now is considered mainstream — though not every bit of being in Florida has worked out for him.
"Now, practice management is a base-line element in everyone's platform and Dave's work and success at Schwab and now Black Diamond is a true testament to that vision," Welsh says. "Unfortunately, those strategic and tactical skills don't necessarily translate into his golf game."
---
---
Mentioned in this article:
---
---
---