Brodie Cobb: The culmination was just the unlucky perfect storm.
Brooke's Note This article hits close to home. Brodie Cobb is based in San Francisco-based, cycling-mad, about 50 and the founder of an RIA-related business. I know that life. I roughly fit that mold but have ridden with a number of riders who very much do. They compete like mad in San Francisco's financial district as professionals but have such a surplus of competitive energies that they apply it to cycling often with success among the elite of the sport in their age bracket. See: Why the San Francisco Bay area is almost certainly the capitol of the RIA business. I'm also acutely aware of just how fast a cyclist can be injured, and how very badly, in a simple accident. But this story takes each of the ingredients of this syndrome, if you will, to an extreme and forms a picture that serves as a parable of sorts for all of us. Our thanks to Brodie and The Presidio Group for sharing some details that we will not soon forget or fail to learn from.
An avid racing cyclist was cruising leisurely along the mountains of Sun Valley Idaho on a sunny warm September 2012 day with his daughter alongside him.
Accustomed to riding high speed, head down, elbow to elbow in a pack among top racers in California, Brodie Cobb was enjoying the chance to experience the scenery and succor of a friendly ride.
But the 52 year-old executive who had spent a life and career getting ahead by understanding the nuances of risk was on the precipice of operating under a model that was unfamiliar to him.
A patch of gravel on the tarmac was enough to make the Cobb bicycle with its pencil-thin tires slip suddenly. Cyclists burn calories like gas stoves and watch their calorie intake to stay lean — all the better to lighten the load in climbing hills. Cobb had just completed his racing season and his legs were nothing but bones, sinew and condensed muscle mass.
The bike's split-second loss of pure contact with the road slammed his hip into the pavement, shattering it in four pieces and breaking his femur. Ironically, had he been biking at a faster speed, his injuries might have been less devastating — a lament expressed by polo riders after low-speed crashes.
22-hour blackout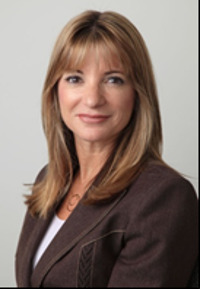 Kelli Cruz: There must be something
going on psychologically for these folks
who don't do a succession plan.

"I was coasting and the front tire slipped and the main problem was that my right foot was at the bottom of the pedal stroke so when the tire slipped and the bike leaned over that down pedal got immediately pinned to the ground and slammed my hip to the pavement," Cobb recalls. "At a faster speed I would have slid across the pavement and lessened the impact as opposed to being slammed down with zero slide. The hip shattered into four pieces and the femur snapped in an ugly break. I went into shock within one minute and woke up 22 hours later after emergency surgery."
"My hip was completely exposed in the fall. I was very thin after a long hard race season. So the culmination was just the unlucky perfect storm," he adds. "I couldn't even use crutches or a cane. It was terrible. I was disabled. I was immobile."
The injuries Cobb suffered from the crash and problems resulting from emergency surgery were so catastrophic he was disabled for 10 months, enduring excruciating physical therapy so he could finally walk again. But this wasn't just a battle of recovery and personal perseverance. Cobb was healing his broken body while at the same time trying to steer his giant $4 billion, RIA San Francisco-based Presidio Group LLC, in the right direction. His personal yearlong battle to walk again put into real question whether his RIA would survive without its leader at the helm. See: What I learned from four failed attempts to find a successor for my $1.5-billion AUA RIA.
Plan B?
Cobb's injury and extended absence precipitated a turbulent year for Presidio. The firm, founded in 1997 as an investment bank with a big specialty in automotive dealerships, experienced turnover and stagnated asset growth. Its assets under advisement went from $3.7 billion at the end of 2012 to $4 billion at the end of 2013 — at a time when the S&P 500 Index grew more than 20%.
The accident also set off a cultural evolution that involved melding silos and overhauling management. See: The SEC wants you to consider the catastrophes. In this case, Cobb's accident tested the mettle of his firm.
Karl Schade, who came to Presidio in 2007 to launch the firm's private-equity fund, became the interim chief executive over Memorial Day 2013. In January, he was named CEO. Cobb remained as chairman of the board.
Cobb says that Presidio had a succession plan in place and "key man insurance" but he declined to offer specifics, saying the details are confidential. See: Have an aversion to succession plans? Consider a continuity pact as a vital baby step.
Practice-management leaders always preach about the importance of having specific contingency plans in place should the proverbial bus hit a CEO or suffer a catastrophic illness. The precautions are usually associated with older leaders facing the inevitable vulnerabilities to decrepitude. See: Eighteen months after the fight of his life, an advisor raises more money for a Leukemia cure.
This situation highlights the vulnerability all advisory practices face when a key leader is out of commission, says Kelli Cruz, founder and president at Cruz Consulting Group.
"Many firms aren't running their business like a real business. They're running it more like a practice and if they thought about it more like a business they'd bring in the next generation of talent. It doesn't matter how big or small you are. The reality is this can happen to anyone."
Cruz sees Presidio's experience as a warning to all RIAs. "You'd think a large successful firm would have all of its ducks in a row. The thing that resonates with me is there must be something going on psychologically for these folks who don't do a succession plan. Maybe they think 'nothing is ever going to happen to me.'" See: Favorite succession plan of RIAs remains the same: none at all.
Fierce competitor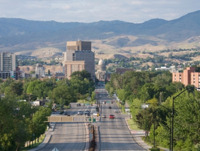 Sun Valley is a seductive destination
for cyclists.
Before Cobb got hurt, he was almost a caricature of the man-of-steel CEO weekend warrior, assaulting challenges with competitive abandon in all walks of life. He was all-American member of Tulane University's sailing team and earned a tryout for the 1988 U.S. Olympic sailing team. As with many fierce competitors, Cobb has broken some eggs to make omelets. People who know him in the business say he does not suffer fools well and employs a brash style in general.
In 2005, he was banned from sailing for two years by one ruling body for violating a rule that prohibits breaches of good manners and sportsmanship. Cobb agreed that the incident was regrettable but says that some of the key details reported are inaccurate.
Like many high-octane financial executives, Cobb migrated to cycling and became a competitive force. See: After swimming the English Channel, a $1.4 billion Merrill team member crosses over to HighTower. The archetype of this breed was Thomas Weisel, principal of Thomas Weisel Partners (now part of Stifel), sponsor of Lance Armstrong but also a participant of an esteemed team that raced in Northern California. Other cyclists of that mold include Kim Arthur, principal of Main Management and Hunter Zeising, formerly of Montgomery Securities.
Tortuous rehab
Now sidelined from competitive sports, Cobb blames the emergency surgery for his lingering medical problems.
"I was put back together in a deformed manner — the femur was set incorrectly and internally rotated 35 to 40 degrees. This left me as a cripple and in enormous pain. I could not walk nor sit in an office chair. I had to wait six months for the bones to harden so a second a major trauma reconstructive surgery could take place." He did not name the medical center where the surgery took place and declined to say if he was contemplating a lawsuit.
That second surgery, which took place in March 2013, was a marathon that lasted 8.5 hours. "My femur was sawed twice during the surgery. Once, to de-rotate it and again to shorten it as it got lengthened by mistake during the emergency surgery. Then I was basically in traction for weeks before I began a long, tortuous rehab program last summer."
Today, Cobb says he is functioning at close to 100% professionally, if not athletically.
"I returned to work in the beginning of September 2013 but could not really function well as I could not walk right until December and I could not sit for more than an hour without major stiffness and pain. Even today, the stiffness is a little there but is far better than last fall. I'm about 95% in a regular life and about 60% as an elite athlete. So I can work but can't race," he says.
The grueling experience has humbled him and changed his outlook on life.
"I'm really lucky to be in this situation. I'm full-time working. I'm helping with special projects. But most of my time is spent on revenue generation and working with clients. I was a master bicyclist and I wasn't the best in the country but I was getting better. It's a very high level of conditioning of exercise and to go from that level of competition to being immobile is shocking. It does cause you to pause and reflect and on your life and what you want to do and the things you enjoy," Cobb says. See: Black Diamond wins a $4-billion RIA right in Advent's backyard.
"What's really nice is Karl and I look at the world very much the same way in terms of what's right and what's wrong and what's the best way to grow the firm and the people we want to attract and to retain. This has really allowed me to do some things that I think will be beneficial to the clients and to the firm. I feel just really fortunate to be able to do business development — interacting with clients and things of that nature."
Revolving door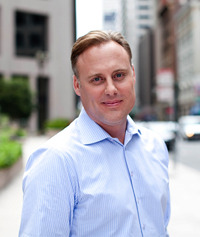 Karl Shade: We decided it was
time to eliminate the silos and
address clients from all means possible.

Still, Cobb returned to work after a lengthy recovery to find a firm that had undergone a number of personnel changes.
For instance, Mark Palmer, who was hired from Cetera Financial Group in February 2011 as head of wealth management to spearhead the firm's national growth initiative, departed last fall. Palmer spoke to RIABiz about the growth of the firm. See: Mark Palmer departs Cetera and joins big West Coast RIA.
In addition, Mike Tierney, a San Francisco-based advisor with a giant book of business left the firm in December and went to a competitor just down the road. See: As Joe Piazza's 'Robertson Stephens' venture gears up for '$40 billion,' he adds Mercer, Addepar, Fidelity and Schwab and subtracts Fortigent.
Schade and Cobb didn't offer specifics on the hiring changes or about Palmer's departure. In reference to Tierney, both Cobb and Schade say he left on his own. "He's been here a long time and really wanted to service his clients," Schade says. "We think he's very talented."
In June 2012, just a few months before Cobb's accident, Presidio lured over an 18-year Northern Trust veteran Thomas V. Smith to open the firm's third location in Chicago, but it closed its doors just a few months later. "It wasn't the right time," Schade says.
Now, the wealth management firm has just two offices in San Francisco and Dallas and is focused on careful growth. See: A giant San Francisco RIA is poaching a Northern Trust talent to create a Chicago duchy.
Schade downplayed how Cobb's absence contributed to the situation saying the firm experienced problems that are consistent with growing pains that all firms go through at some point.
"Organizations go through changes and in my experience, when a business gets to about 15 to 20 years, the business gets very professionalized," Schade says.
Subtracting the outliers
Schade says fixing organizational structure was a priority in moving the firm forward. When he took over for Cobb, he said a new partnership agreement was reached. There are nine new investors in the firm. Currently, there are 16 partners. Previously, there had been seven.
In addition, changeover among staffers has made it clear that the firm needs to define the type of staffers they're seeking, Schade says.
"Our focus is only on high-performing team players," Schade says. "A small percentage of our employee base didn't include that. When we're trying to bring a team together, it's different to have someone who is an outlier."
While they declined to list specifics, both Schade and Cobb say it became apparent that some of the staffers weren't as focused on a team approach but instead on catering to their own clients and not interacting with other departments as much.
"I think it depends on the person, but we want an advisor who is doing a fantastic job of service with clients or recruiting new business," Schade says. "The team playing was lacking. We have a capital advisors' business, investment banking, and private equity and they were all terribly siloed. We decided it was time to eliminate the silos and address clients needs by all means possible." See: Top resolutions for RIAs: Get out of cash and unleash the rainmakers.
When asked whether the company was trying to mimic a high-performing wirehouse team, Schade says that's not the case.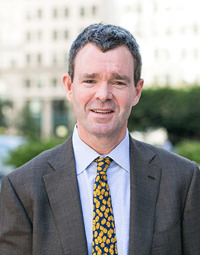 Brodie Cobb: I feel just
really fortunate to be able to
do business development.
"I don't think of team-playing when I think about the wirehouse environment. In our firm, all of our advisors need to work together." See: Joe Duran lays out his latest case for why wirehouses — and classic RIAs — risk losing out to a coming oligopoly of new-model holistic firms.
Back to rainmaking
Cobb says during his long recovery period, he and Schade spoke constantly. And, while both men have a similar philosophy, Cobb thinks Schade offers a different perspective on the business.
"I asked him to step in while I was gone and I saw that he did a spectacular job of organizing and leading and managing better than I did. I'm a visionary and a start-up and builder of business. I'm not a professional manager. My interests lie in building things and Karl and I talked a lot about this at my house, his house, and restaurants. We've come to a really good place where we can build on his skills."
For his part, Schade likes the fact that Cobb can concentrate on bringing in more clients.
"I'm incredibly fortunate," Schade says. "I have an incredible rainmaker and now he's free to do that. I couldn't be more excited about it." See: Financial advisors need to look at client onboarding in a whole new light.
Cobb says he enjoys getting to reel in new clients again as well.
"It's interesting because I just got back from a trip and went and saw some folks and talked to them about the firm and explained what we do and they were interested in us and when I called my wife, I told her I hadn't had such fun in a long time."
---
Mentioned in this article:
---
---
---
http://sputniku.ru/user/carpinteyrojcw/
Moreover match centre and High definition movie uploads feature, large dynamic range photographs (HDR) is another major advancement that iOS 4.1support. This new feature appears being limited for the iphone 4. It enable consumers get superior photographs. Whenever a picture is taken, 3 versions in the similar image are captured; an image at usual exposure, an underexposed picture, and an overexposed photo. apple iphone will then stitch these pictures alongside one another, taking the ideal elements of just about every, to generate a photo with the appropriate contrast, colour balance and sharpness. But what the image you favor can be a scene from DVD videos, you may need to consider snapshot from DVD motion pictures and transform to JPG, BMP format which happens to be supported by most in the portable equipment, then MacX DVD Ripper Free Edition would aid you get favorite pictures from flicks, which can be set as wallpaplers.
Peter Giza
February 26, 2014 — 6:16 AM
Brodie,
A harrowing experience to say the least. Goes to show no matter how much we train we're not bullet-proof. But the bullets we take do prove what we're made of. I was an avid cyclist as a youth, nothing close to pro. But I have several pro buddies who have had similar experiences. I have watched the rehab and I have to say I from what I read here you are doing great. Keep up the positive energy!
Pete
Pete Giza | VP Business Development | WealthSite Inc
Ron Carson
February 26, 2014 — 11:22 AM
Thank you for sharing !! It makes me pause and think about my own adventures.
http://fsienergy.com/Ult.html
The supplemental oxygen works perfectly for lowering the indicators and signs in the ailment assisting to maintain health. Irrespective of acquiring many other types of kit which offer the oxygen therapy, the existing obtainable remedy solutions end amazing potential in the majority of from the patients and hinder them from foremost an energetic residing. Utilization of Inogen helps make existence far more versatile assisting to return the existence and guide a normal lively existence.