Alois Pirker: Innovation is now more of a visionary thing, and an appetite thing, rather than about the monetary angle.
Brooke's Note: Sometimes it seems like so many new opportunities have come along in the RIA business that we are entering an era of diminishing new trends to get in front of. But this article helps teach that for every door closed, others are opening as regulations, technologies, scale and mindsets continue to evolve. We wanted to capture the big jet streams on that weather map. With Aite Group's top 10 wealth trends study as a starting point, Sanders Wommack traveled to Boston from his home in Maine (by rail!) to see Aite's chief researcher, Alois Pirker and another top thinker up the Charles River at Cogent Reports, Meredith Rice. He also spoke with Mike Durbin of Fidelity RIA fame as well as other industry-movers and came away with a list that reminds just how much remains up for grabs.
1. Innovation is back with a vengeance
Five years after the market lows of early 2009, the experts agree: Technological innovation in wealth management is back up and cranking.
"There's clearly more tech innovation than in years past," says Michael Durbin, president of Fidelity Institutional Wealth Services "And I would say it's coming from all three sources: custodians, tech vendors, and product providers." See: Part I: Is the era of the monolithic RIA custodian coming to an end?.
That sentiment was seconded by Aite Group research head Alois Pirker. Durbin and his team have been producing annual reports on trends in the wealth management industry for several years and they admit to jumping the gun on forecasting innovation upticks in years past. This time, with the benefit of hindsight, it's clear that something substantial is taking shape.
"We haven't been innovating because there's been so much change in the market and so much pressure in the market," Pirker says. "True innovation was delayed, which is why everything is happening now rather than, say, 2010, when everyone was sitting idle trying to survive.
Also driving the surge are the more accessible means for innovating.
"The vision is more important than having funding. Before, if you didn't have funding you couldn't do a thing so the big firms had a monopoly on innovation. Now it's different; anybody can write an app. And that gives independents a big advantage," Pirker says. "Innovation is now more of a visionary thing, and an appetite thing, rather than about the monetary angle." See: The 19 ways private equity has juiced up the RIA business and how it's working out.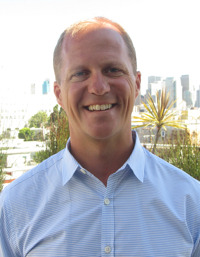 Dave Welling: It blows my mind.
You see multiple new firms with
innovations. advisors now see buying technology
as a strategic decision and not
as a cost center.
David Welling, who heads the Black Diamond unit for Advent Software, observes: "I just went to the TD Ameritrade a couple weeks ago and the T3 conference last week and walked the exhibit halls. It blows my mind. You see multiple new firms with innovations. advisors now see buying technology as a strategic decision and not as a cost center." See: T3 reflections: Where to watch for the next big advances in RIA technology.
Much of this innovation is largely a matter of hitting various points of price, service, outsourcing, mobility and integration as new CRM providers like Gotham Tech labs, new aggregators like BlueLeaf (or old ones like ByAllAccounts or portfolio accounting firms like FinFolio, Adhesion Wealth Advisor Solutions Inc. and AssetBook jump in and stay in. And there are companies like Focus Financial Partners, LLC HighTower and National Advisors Trust Company taking their in-house services to a wider market by using more technology. There are new categories like analytics with names like StatPro or Hidden Levers that seem like they're here to stay. There are even competitors to giants like Bloomberg in the form companies like YCharts, Inc. that use technology to provide similar services for a fraction of the price. Companies like Fortigent, LLC Dynasty Financial Partners and Envestnet Inc. are weaving it all together and selling their ability to use their looms effectively. Companies like Laserfiche are solving the wet signature dilemma.
Another realm of advisory technology involves new tech products and services that find an eager market in wealth managers trying to interact with their youthful clients in more modern ways and prove their value in the face of online brokers and advisors like Betterment, Covestor, Wealthfront, Personal Capital and Motif Investing. See: Betterment's Jon Stein talks human-RIA coopetition but breathes fire about fellow online RIAs.
The implicit promise of these companies: While flesh-and-blood financial advisors may not have the bandwidth to manage the accounts of hundreds or thousands of mass-market clients, Moore's Law (the number of transistors on integrated circuits doubles approximately every two years) has advanced to the point where computers do along with just enough pseudo-humanity-from-circuitry to do the job — or at least to tide investors over until they are rich enough to afford a human advisor. See: Online RIAs will mostly fail — and here are 10 reasons why.
"Maybe they don't have a lot of money now, but sometime down the road they will," says Meredith Rice, senior director of syndicated research of market strategies at Cogent Reports. These more robo-like offering have the dual benefit of being cheaper — fees are still the most important consideration affecting the investing choices of Generation X — and more mobile and social-media-like. It is online servicing, above fees, that's most critical to these new Generation Y investors, she adds.
2. Big data mania is building
The collecting, selling and leveraging of portfolio data is still in embryo form in the RIA industry but is showing signs of life. There are many firms willing to pay handsomely in order to generate trading trends or gain a different, deeper perspective of the market. See: How HiddenLevers is using the web to bring wirehouse-type economic analysis to RIAs.
Rice reports that demand for Cogent Reports has more than doubled in the last few years. Start-up firms like Market 76 are able to freely give away their cutting-edge CRM and portfolio management software because the data they generate is so valuable that it proves to be a lucrative payment-in-kind model. See: Market76's young Ivy League founder is threading a business-model needle and extending his mother's legacy.
Sophie Schmitt of Aite Group suspects that firms falling behind in their data-consolidation efforts today will be at a big disadvantage when data mines start yielding up their gems. See: "Having won advisor assets, Envestnet's next — more Google-like — play is for their smarts": https://www.riabiz.com/a/22081895/having-won-advisor-assets-envestnets-next——more-google-like——play-is-for-their-smarts.
Expect more initiatives like Envestnet Intelligence, which the New York-based TAMP and software company announced last October and expects to finish rolling-out by May. Envestnet's vast database, which holds detailed information from two million accounts, has the ability to pull the wealth advisory world's data on behalf of clients.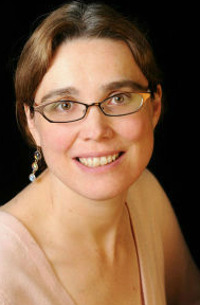 Meredith Rice: Maybe [online advisors] don't
have a lot of money now,
but sometime down the road they
will.
"Our clients are very curious," says Bill Crager, president of Envestnet Inc. "They've asked us over and over again: 'What are the best advisors doing? How are their businesses building?' And we have an anecdotal answer, and I can be very anecdotal and tell stories all day long about what advisors are doing out there, but being able to actually see it in the data is something which we thought would be very powerful."
With Envestnet Intelligence, users can survey the sea of accounts to see overall portfolio performance, what the gap between best- and worst-performing portfolios looks like and what kind of fees are being assessed across the market. Further, it can query the database to discover more specific data such as the fees, products, and holdings of typical leading (or lagging) portfolios and portfolio risk profiles. So far, Crager says the response from advisors has been "very strong."
But not everyone is embracing the trend. The largest custodians have remained conspicuously absent from the big data mania. "For our part, we are not yet using big data," says Fidelity's Durbin. Fidelity does have two small efforts toward that end — its advisor benchmark survey and a growing data warehouse — but has yet to make monetizing these endeavors a significant part of its strategy. See: A peek inside the rising RIA custodians fighting to overtake the Big Four.
3. Delivery of fiduciary advice to more investors — UK leads the way
One long-heard refrain in the financial advisory business has been that if wirehouses were ever given proper incentives to provide fiduciary advice — whether goaded on law or economics — they would crush the hopelessly fragmented RIA business. This popular theory is mostly bunk for many reasons but the dash of truth is that true fiduciary care depends on economies of scale. See: A conversation between a wirehouse advisor and a senior citizen who seeks trust.
Though the SEC and the Labor Department are dragging their feet about whether to insist that advisors put the client first, the United Kingdom has forged ahead, according to an Aite Group report. The U.K.'s Financial Services Authority commenced this initiative in 2006 but only implemented it at the beginning of 2013. Now, with the recommending and purchasing of products essentially illegal, large advisors in the United Kingdom are selling fee-based advice services. UBS was the first big branded wealth manager to jump into this field with a new arm. For around .8% to 1.25% of AUM per year, UBS Advice monitors its clients' portfolios each day and delivers rebalancing suggestions based on a client's risk profile and UBS's own market outlook.
Rice's recent study on the compensation practices of U.K. investment advisors found some very stark changes. See: "Cogent study shows one big RIA distinction getting swallowed up — or not": https://www.riabiz.com/a/4992850089476096/what-to-make-of-cogent-study-that-shows-one-big-ria-distinction-getting-swallowed-up.
In recent years, independent broker-dealers in the United States have moved away from commission-based income and toward fee-based compensation — from 37% during the market highs of 2007 to 54% in 2013. By 2015, Rice expects fee-based compensation to account for 62% of their income. This is typical of the broader change in investment advisor compensation, which has shifted from 45% in 2007 to 59% in 2013.
Pirker, a native Austrian, says it won't be long before most major advising firms that operate in the U.K. take what they've learned and apply it to American investors. These services might not establish a pure, 100% fiduciary responsibility to their clients, but they'd result in greater care than the standard wrap accounts pumped out the door by Merrill Lynch, Morgan Stanley and the American arm of UBS. See: Is UBS channeling its inner IBD in levying $15 charges on its advisors for redundant mobile devices?.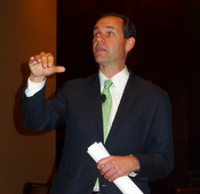 Bill Crager: Our clients are very
curious. They've asked us over and
over again: 'What are the best
advisors doing?'
And that's not all. The Advisor Brandscape report, conducted by Cogent, also shows a narrowing of the differences in a brokers' approaches to portfolio construction. They are increasingly likely to rely on their own, independent, research to customize their client's portfolios—much like a traditional RIA. As they embraced their own research, regional advisors like Edward Jones reduced their reliance on asset allocation models while independent broker-dealers relied less heavily on third-party resources.
4. Ultrarich up for grabs after UBS scandal
Most of the world's personal wealth still goes all but unmanaged, even by brokers. In China, financial advisors are all but non-existent. Amazingly enough, the dislocation caused by the 2008-'09 crises may have further diminished competition for the assets of high-net-worth and ultrahigh-net-worth investors.
There were large realignments in the international wealth management scene last year, which opened up opportunity for RIAs and their international equivalents. Morgan Stanley, Credit Suisse, Barclays and many other large banks have shut down or sold off many of their overseas operations to focus on more profitable core markets closer to home. These may have been shrewd moves for high-overhead corporations but also shows the diminished competition internationally for assets of for high-net-worth individuals.
Those changes are results of the continued aftershocks of events that began in 2007 when a former UBS private banker disclosed the role of his firm's wealth management operation in opening secret Swiss accounts for assets of wealthy Americans enabling them to evade the IRS.
"UBS bankers fanned out to American polo tournaments, tennis competitions and celebrity events, trolling for rich clients susceptible to tax evasion," said the New York Times in a Sept. 23, 2011 article. "The informant himself accommodated a wealthy client by smuggling diamonds in a toothpaste tube, among the illegal acts he failed to reveal that ultimately landed him in jail," the articles added. In 2009, the Justice Department threatened criminal charges. "The bank agreed to pay a $781 million fine and divulge the names of account holders, effectively ending the historic tradition of Swiss bank secrecy and prompting a rush of United States taxpayers to confess to the I.R.S.," the Times article said. In 2011, 30,000 U.S. investors came forward in response to an amnesty program and brought assets back into IRS view, in exchange for leniency regarding past tax-dodging sins.
With 30,000 one-percenters and their cash in motion, there is both lingering fear and opportunity. See: Are ultra-high-net-worth clients really worth it?.
"You see the big firms running big operations retrenching from the global business and you see advisors going independent having an international book," says Pirker. "They vacate space and open up areas for RIAs who can be very targeted in what they want to do." These nimbler RIAs are far less capital-intensive than banking units and operate under less cumbersome regulation. See: How Harter broke away from Morgan Stanley Smith Barney to find new vendors — and found old friends
Pirker says that international firms are at the forefront of the new trans-border RIA movement. "Many firms in the U.S. are so badly positioned to capitalize on this opportunity and that's because they're so U.S. focused, whereas in Europe the first thing you do is look across your country border because you have to [because of the size of the U.S. market]."
On a related note, the Aite Group separately reported on a major uptick in non-U.S.-based RIAs setting up shop in the United States. The most notable surge came from Switzerland, where in the last five years U.S. authorities have been targeting banks servicing undisclosed offshore accounts. As of Jan. 2, there are 58 RIAs registered with the SEC but based in Switzerland — up from just 10 before the crackdown. Some of these new RIAs are banks that have scrambled to retain their client relationships, while others are new companies hoping to poach a small percentage of assets from diversification-minded Americans.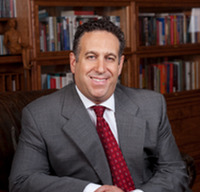 Gregg Robins: There is a paradigm
shift occurring in U.S. client business
offshore, and especially in Switzerland.
"There is a paradigm shift occurring in U.S. client business offshore, and especially in Switzerland," says Gregg Robins, a former UBS executive. These days, U.S. off-shore investments are "transparent and are driven by diversification, which is a very valid consideration in many situations. Some of the leading groups targeting Americans are looking to get a small percentage of the overall wealth, such as 5% to 10%, rather than more significant share of the wallet."
According to a study conducted by Aite and BCG, a paltry 5.5% of offshore American assets were held in Switzerland in 2012. As the government pursues offshore havens through Foreign Account Tax Compliance Act the SEC may soon be welcoming hundreds more foreign RIAs to our shores.
For now, however, it's the Swiss who have the advantage. Citing Vontobel, Swiss Wealth Advisor's new office in Dallas (their first in the U.S.) and several U.S.-Swiss RIA partnerships between smaller firms, Robins states that these new Swiss wealth advisors are making great efforts to build up their businesses before more foreign advisors arrive and start offering similar international diversification. See: A former exec of a Swiss private bank offers his insights into the country's wealth management business and what innovations could redefine it.
5. Finding balance between the power of atomization and the efficiency of centralization
The wealth management sector has experienced an extraordinary level of atomization in the last 30 years as 35,000 registered investment advisors have sprung up to handle clients previously served by a handful of brokerages. More recently, the inherent advantages of atomization in tailoring advice services to specific types of clients has been challenged by the rise of multibillion dollar mega-RIA roll-ups and TAMPs, like Envestnet. The new breed of outsourcers and aggregators are determined to create a new generation of advisors that maintain enough autonomy to win and keep clients at high profit margins and achieve the benefits of scale at the same time. See: This Atlanta roll-up start-up plans to reach $1 billion right quick by using hedge fund cash to execute a Schwab template.
For his part, Mike Durbin sees the equilibrium swinging back toward centralization in the near future and says Fidelity, which is the primary custodian to several big roll-ups, is taking an active role in fostering it. "There's tremendous leverage being provided to both parties in roll-ups," he says.
Yet, industry insiders aren't so sure. "The [roll-ups] can play the scalability card and offer their owners higher return because they have figured out how run the business more effectively," says Pirker. But once a roll-up reaches tens of billions of AUM, he isn't convinced that the same advantageous economics of scale apply, noting that roll-ups seem to hit a wall when they get to about $20 billion of assets. See: Marty Bicknell self-declares a slowdown after bringing on $700 million more of RIA assets to punctuate an epic streak of deals.
6. Finding balance between the efficiency of integration and the dynamism of employing best-of-breed software
As new technology floods the market, advisors might, understandably, be unable to keep up. For all the gains creative destruction can bring, an ordered marketplace still needs to exist for the winners among them to gain traction. Schmitt and Bill Butterfield of the Aite Group write that building a single platform that integrates a minimum of the best providers is a top priority for major RIAs in 2014. Inefficient or redundant labor across multiple applications is no longer something they'll tolerate. See: "How one RIA's faith in Salesforce's sophistication led to cut-and-paste hell and a major rethinking": https://www.riabiz.com/a/4995276343345152/how-one-rias-faith-in-salesforces-sophistication-led-to-cut-and-paste-hell-and-a-major-rethinking.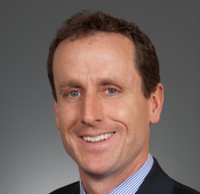 Mike Durbin: There's tremendous leverage being
provided to both parties in roll-ups.

This puts custodians in a tough position. They need to keep up-to-date with the best technology while at the same time providing enough unique, user-friendly applications and systems to avoid becoming commoditized. Pirker notes that as of early 2014, many advisors still haven't wholly embraced interacting with integrated custodian platforms like WealthCentral; many resist it when the programs they've used before aren't supported. In today's world, Pirker says, "The only option is choice — you have to give your clients choice." See: How to choose between the bewildering custody choices.
TD Ameritrade
TD Ameritrade showcases what API can do with slick Veo-iRebal harmonization
Schwab Advisor Services and Pershing Advisor Solutions, like Fidelity, are opting for most of the integration process in house, saying that it's a question of quality control. At the T3 conference in Anaheim earlier this month, viewers were disappointed when the custodians went head to head on a panel and decided to focus on their sameness and collegiality rather than helping advisors understand distinctions. This oligopolistic behavior is a potential headwind to growing innovation. By necessity, a big organization is always playing to the lowest common denominator — a one-size-fits-all technology and this factor as much as regulations and tarnished brands explains why wirehouses are losing seasoned advisors to the RIA channel in a steady drip.
So, who will ultimately gain the upper hand: custodians looking to consolidate and integrate their platforms or advisors who demand access to whatever system they know and like? Pirker believes the battle will be settled around size.
"For larger RIAs — let's say above $250 million in assets managed — the latter is true. For the majority of RIAs though — all the small ones — the custodians will increasingly become the key provider of integrated technology platforms."
---
---
Mentioned in this article:
---
---
---
http://coyotenewmedia.com/forum/index.php?action=p
somebody can safely declare that this may be described as a seriously extraordinary, multi-use tonic. However, do not forget to acquire this merchandise in as uncooked and unrefined a form as achievable. That way you are going to have the ability to maximise your apple cider vinegar rewards and have worth to your dollars.Apple Cider Vinegar Benefits – Why This is often Surely Called A Superfood
http://ntpinstitute.org/AboutUss.asp
Now you know the strengths of giving your son or daughter vitamins to deal with Consideration deficit hyperactivity disorder, this is certainly what to look for for inside of a higher good quality a single. To begin with, make certain that it can be been Food items and drug administration-approved. 2nd, look for for an equation that's been shown to lower symptoms and signs and symptoms (like adhd, agitation, impulsivity) although increasing aim and self-control. A hugely efficient contains the natural treatment options Verta Alb, Arsen Iod and Tuberculinum. On leading of that, because these organic things present your child's mind the nutrition it should purpose much better, with time, it'll begin to heal, so eventually, your son or daughter can quit having them.