Erik Strid will head the new company and execute under a new brand and plan after what he calls a decade of pseudo independence.
The Strid Wealth Management Group has broken away from Wells Fargo Financial Advisors and brought its assets to Schwab Advisor Services.
The King of Prussia, Pa.-based firm that manages about $350 million of assets made the leap to independence once before — in 2003 from Merrill Lynch — only to realize they were still captive brokers with only a facade of independence.
The team, founded by Gerald "Zeke" Strid in 2003, includes his two sons, Erik and Paul. The Strids have been plotting their most recent breakaway for two years. The move was languishing until Joe Mooney, Schwab's Philly-area RIA recruiter, suggested that they make Dynasty Financial Partners part of its plans.
The firm is relaunching under the name Concentus Wealth Advisors and has a complex business plan conceived in part by Dynasty. The new business model involves segmenting into a family office and a classic RIA, both under one brand, catering to high-net-worth investors with $1 million or more in assets. The firm, with 200 clients, also plans to act as a roll-up of sorts by making itself an attractive landing place for other advisors leaving Wall Street environs. King of Prussia sits just off Philadelphia's exclusive Main Line, a collection of affluent suburban towns. All the Strids live there and draw their clientele largely from that region.
Faux Independence
The new venture will be headed by Erik Strid, 44, who says that his firm had always desired independence and chose to go with Wells Fargo's Profit-Formula program because it allows advisors their own branding and payout based upon their own profit and loss statement. But Erik Strid calls the program "pseudo" because his team remained employees of Well Fargo. See: Wells Fargo emerges as independent channel competitor.
The firm is a hybrid RIA that sells insurance and commission trades will clear through PKS Financial.

Joe Mooney recruited the team for
Schwab with help from his dad's
legacy and a referral to Dynasty.

A fair number of advisors have come to a similar conclusion about the not-so-much independent nature of the Wells Fargo program and have turned toward the RIA model, according to Brian Hamburger, principal of MarketCounsel .
Hand-me-down model
Tony Mattera, spokesman for Wells Fargo Advisors, says that Profit Formula was not created by his company though it continues to support it.
"That is actually an older quasi-independent model that pre-dated the establishment in 2001 of our fully independent channel known as FiNet, short for Wells Fargo Advisors Financial Network," he writes in an e-mail. "It was created many years ago by Wheat First Securities, a predecessor firm, to accommodate advisors who sought a degree of independence without relinquishing the support that comes from being an employee of the firm. We continue to support quite a few Profit Formula advisors who prefer that model, but with the growth of FiNet, we stopped adding new advisors to the Profit-Formula program a few years ago." See: Wells Fargo's Finet deepens recruiting team, adds regions.
Mattera adds that Wells Fargo wishes the Strids well.
Deep ties
Erik Strid says that Schwab got the inside track partially because Joe Mooney, local sales rep for the San Francisco custodian, is the son of the recruiter who originally brought the firm from Merrill Lynch to what was then Wachovia. Mooney also made a move that proved a catalyst for pulling the RIA trigger: "He really introduced us to Dynasty," Strid says.
"We're honored to be working with the Concentus Wealth Advisors team and look forward to supporting the continued growth of their firm," says Schwab spokesman Greg Gable. "This is a good example of how two platforms, Dynasty and Schwab's Advisors Services unit, can work in harmony to create the right solution for a sophisticated team of advisors and their clients."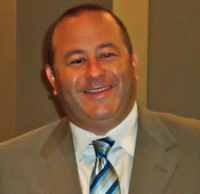 Brian Hamburger: In that system, you're
either in or you're out. They
write the rules.
Erik Strid adds that Dynasty's big addition has been in helping to concoct its business plan for growth.
Easing into retirement
Hamburger says that deal looks like a shrewd succession move for the Strids. Patriarch Zeke Strid will be able to work at his own pace under the new RIA — something that might have been more awkward under a wirehouse framework.
"It certainly sets the stage for more opportunities for easing into retirement rather than a bright line [associated with the producer model of a captive broker]," he adds. "In that system, you're either in or you're out. They write the rules."
Erik Strid graduated from Amherst College in 1991, spent a year working with Rittenhouse Capital Management, and joined his dad in 1992. His brother Paul manages the day-to-day operations of the team. After graduating from Georgetown in 1997, Paul spent three years working for Credit Suisse First Boston in New York as an institutional broker and then as director of global equities information technology. Paul joined the Strid Wealth Management Group in 2003. Zeke Strid graduated from Villanova University in 1966 and became a "Circle of Excellence" broker at Merrill Lynch, before leaving to form the Strid Wealth Management Group in 2003. He has devoted much of his time and energy to support Project H.O.M.E, a non-profit outreach program in Philadelphia.
Nathan J. Hayward and Thomas J. Greco are also Concentus team members.
---
---
Mentioned in this article:
---
---
---
http://stepnogorsk.astana-kz.info/board/tools.php?
From the region of Dell latitude d505 battery life, Apple promises a three-hour increase around the earlier 13-inch MacBook Proshe new designs present around ten hours of battery lifetime, as opposed to seven. Section of the more time life is due to a rather greater capacity built-in battery?three.five watt hrs versus sixty watt several hours inside the prior model. But Apple credits the vast majority of advancement on the higher efficiency from the GeForce 320M graphics more than the 9400M. Our conventional battery take a look at, which performs a looped video clip in QuickTime until finally the battery dies, confirmed a life of four several hours and 19 minutes for the 2.4GHz product and four several hours and 33 minutes for that two.66GHz product. These evaluate favorably to your 2009 13-inch two.26GHz (3 hrs and 30 minutes) and a pair of.53GHz (three hours and 38 minutes) styles, also as being the recent MacBook () model (3 several hours and forty five minutes). In simple conditions, the batteries do without a doubt past more time. (Apple makes use of another methodology for battery screening, wirelessly searching Internet websites and modifying textual content in the term processing document with exhibit brightness set to fifty percent.)
http://www.conveyormfg.com/serv01.htm
Be pleased with you – Be very proud of that which you have got and don't ever assume about altering you owing to a person. Uncover things which you would like and dislike to make sure that you can know which to pursue and which to stop. Continue to keep in your mind that you are exclusive in each and every way and don't entertain folks men and women who you suspect will acquire you decreased.
Jeff Spears
February 21, 2014 — 6:36 PM
The Dynasty model wins again! Congratulations