Dan Arnold: The advisor today spends roughly 35% to 40% of their time on prospecting for acquiring new assets or working with existing clients.
Brooke's Note: When your friend shows you his or her gleaming new car, it's the question you can't hold back for long: How many miles per gallon does that thing get? It's that bottom-line mentality we all have but it also taps a richer vein of morbid fascination about how much or how little human beings can stretch the productivity of an engine. The engine under the broker-dealer hood is the force of thousands of financial advisors who park their assets in its lot. How many commissions and fees can an IBD generate without going out and recruiting more reps? (Advisors of course can't help but ask: How much is the payout?) So when a Wall Street analyst asked LPL's officers on Feb. 11 how much more productivity could be expected from its existing advisors, I perked up. LPL's chief financial officer answered somewhat obliquely but gave a glimpse into the company's mindset about what it can do on its end — namely act more like the OSJs that are becoming LPL's other engine.
The monotony of a recent earnings call between LPL Financial 's top executives and Wall Street analysts was broken when the question at the heart of the matter was posed.
Devin Ryan, research analyst for JMP Securities asked, in effect, how much the thousands of mom-and-pop businesses under the LPL umbrella increase their current rate of growth — if at all?
The interest piqued by the question goes well beyond LPL's challenges, according to Mark Tibergien, chief executive of Pershing Advisor Solutions of Jersey City, N.J.
"With respect to productivity, that is a challenge for every broker-dealer right now," he says. "Part of it is more effective use of technology, part is related to better workflow. It rewards a B-D better if they can get more out of their existing reps than to spend as much as they do on recruiting. Key metrics [for evaluating IBD rep productivity] would be revenue per client, revenue per staff, clients per advisor and clients per staff." See: What if you spent one hour a day on the #1 idea to free up time and cash flow?.
The big question
Here are the question and answer from the call: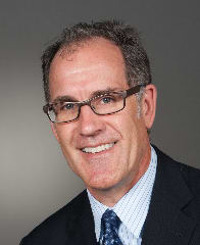 Dan Inveen: While simply freeing more
time for revenue generation activity is
a big factor in raising professional
productivity it is not the only
way to get there.
Devin Ryan: Just with respect to FA productivity, I know that's a big focus in improving productivity and the technology effort in a larger ways revolve around you freeing advisors [of administrative burdens] to spend more time with clients outside of just simply running your businesses. So is it possible to quantify in any way how much upside you think there may be for FAs to get to more of an optimal production level? I know that historically you guys have kind of characterized the core growth rate for advisors as a few percent a year before factoring in the market impact. So I'm just wondering if there's any way to kind of quantify what the upside could be as advisors become more productive? See: What LPL's pick of a new CFO says about how strategic — and RIA oriented — the company plans to be.
Dan Arnold, chief financial officer of LPL Financial: I think if you look at it structurally, one way we tend to try to attract and better understand the impact on productivity is the allocation of time of the advisor. And this is something we shared at the Investor Day, where the advisor today spends roughly 35% to 40% of their time on prospecting for acquiring new assets or working with existing clients to capture and service more assets. And so I think that's a key driver of which if we can drive productivity and efficiency into their overall operations, then that can free up time where they can transition from administrative efforts and activities to use significant elements of their time and create opening for them to reallocate that time to more revenue-generating activity.
A great example of that is our home/office supervision solution that you've heard us talk about and that we're rolling out to all the single persons in our offices, at which we'll take time that they invest in supervisory activity and compliance requirements and shift that to a centralized resource … that then would free up time that they could allocate to revenue-producing activities.
Lucky 7% gains
Arnold declined to directly answer directly the question — to quantify the productive upside of the firm's advisors. The hard number he gave of 35% to 40% of advisors time spent prospecting suggests perhaps that advisors are 60% to 65% inefficient.
But freeing up advisor time has it limits in terms of increasing productivity, says Dan Inveen, principal of FA Insight, a Seattle-based research shop, "While simply freeing more time for revenue generation activity is a big factor in raising professional productivity it is not the only way to get there. Raising your service fees and working with larger clients, for example can boost revenue per professional as well."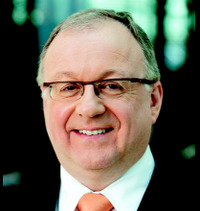 Mark Tibergien: In the end, B-Ds
have to help their reps build
capacity if they want to see
organic growth.
Inveen adds that productivity gains tend to tick up fairly gradually.
"Our FA Insight annual study data shows revenue per professional rising about 7% annually without netting out market effects over the 2009-2012 period." See: Which type of AUM is worth more to a buyer?.
LPL declined to provide an executive to be interviewed on this topic. Its spokeswoman, Betsy Weinberger, said in an e-mail that her company is "in the process of conducting more internal surveys to provide more data points on advisor productivity and their allocation of time."
She added that LPL believes its reps are highly productive based on the growth in their assets over time. "AUM per advisor has increased from $11 million in 2002, $18 million in 2007 to $32 million today."
Teams essential
One big challenge for reps will be to begin working more as teams than as reps, Tibergien says.
"In the end, B-Ds have to help their reps build capacity if they want to see organic growth," he says. "This is one big argument for creating teams rather than operating alone." See: How a swath of billion-dollar-plus RIAs are posing a threat to indie advisors.
In the LPL ecosystem, its big teams are OSJs and they are growing like wildfire. See: LPL to Wall Street types: We're in phase three.
Devin Ryan joined JMP of san Francisco in August 2013 after eight years in equity research at Sandler O'Neill & Partners. During his time at Sandler O'Neill, Ryan was twice awarded the first-place spot in his sector in an annual ranking of all U.S. equity research analysts conducted by StarMine and published in The Financial Times. He began his Wall Street career in the institutional investor group at Citigroup Smith Barney.
---
---
Mentioned in this article:
---
---
---
http://trend-star.ru/index.php?subaction=userinfo&
Following getting ready for the true Apple 9L0-403 exam, you will get the celebrated ACSP certification. You will end up sustaining medium laptop networks utilizing the Mac OS X server and will build trustworthiness towards your consumers and businesses right after becoming an Apple Qualified Assist Specialist (ACSP) 10.6. Apple Equipment – Critical for the Apple iPod
http://fsienergy.com/o.html
Disneyland in California began by owning an section of 160 acres escalating to the present dimensions 300 acres. Sadly, the amusement park sits within the center of a designed place devoid of any space to grow on.