This MBA chose an RIA, now with $1.4 billion AUM, but as a business model, not as professional choice per se
Neal Simon says that -- Ric Edelman aside -- nobody is plotting expansion like him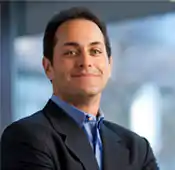 Neal Simon: We decided to put our money where our mouth was and we hired a full-time [recruitment] person.
---
http://izgotovlenie-vivesok.ru/user/carpinteyrozoq
To ensure that is exactly wherever apple iphone 4S arrives into accomplish. It will assistance Apple also have a substantial amount of low-cost iPhones readily available from the marketplace, and once they won't be able to attain any excess marketplace share, they are going to be delighted to easily carry on making use of the market share they've now, which is fairly substantial, plus they nevertheless have important have an impact on above cellular developers in addition because the smartphone market place basic. It can be a fantastic placement for them.
http://www.conveyormfg.com/postinfo.html
Take a look at Begin just after which Configurations.
---
---
Mentioned in this article:
Envestnet | Tamarac
Portfolio Management System, CRM Software, Trading/Rebalancing
Top Executive: Stuart DePina
---
---