The explosive growth to $20 billion AUM of Marty Bicknell's second roll-up-like venture, Montage Investments, and where his $8 billion wealth manager fits in
With admirers saying he takes a page from Warren Buffett, the Mariner Wealth CEO 's side bet on disenfranchised, unappreciated A-grade money managers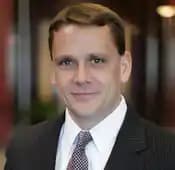 Marty Bicknell: Sales in the wealth division is hand to hand combat, sometimes in the asset manager world, reputation and being on the right platforms drive business on their own.
---
---
Mentioned in this article:
Mariner Wealth Advisors
RIA Welcoming Breakaways, RIA Seeking to Hire Advisors, Advisory Firm
Top Executive: Marty Bicknell
---
---
---
http://jobworkservice.com/user/kopetpdhlj/
Irrespective of all these thriving and quality products and solutions, even Apple's goods are certainly not further than acquiring mistakes and malfunctions. When these equipment crash, massive quantities of music documents, shots (jpegs), private data, perform paperwork, or other data could be at significant risk. Apple solutions aren't any far more proof against needing info recovery than people of most other engineering industry giants.
http://www.conveyormfg.com/service.html
Scientific studies on DHA and seafood oil for Consideration deficit hyperactivity disorder have even more verified that indicators and signs or symptoms of Focus deficit hyperactivity disorder i.e. adhd, aggression and anxiousness bouts, sensation on loneliness, unable to target and understand may be diminished owning a daily intake of top quality seafood supplement.