Envestnet turns its guns on the 401(k) business
With a 57% stake in a new venture, the Chicago SMA supermarketer tackles a second TAMP gusher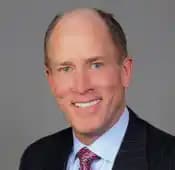 Gib Watson: A lot of these challenges revolve around fragmented data.
---
---
Mentioned in this article:
---
---
---
Stephen Winks
December 10, 2014 — 10:42 PM
ERS has an all star cast Bob Ward, Bob Padgett, Gib Watson, Chip Clayborne, who are uncommonly entrepreneurial, accomplished and focused on 401(k) space, unlike large slow moving competing organizations tied to an outmoded business model presently in the space. The unique dynamic of advising individual plan participants which has not been addressed (except by fast growing CapTrust now at $130 billion) portends of a magnificent opportunity. Scale, high level participant counsel and margins at the advisor level in the 401(k) space have proven not to be easily achieved. This is a very complex market segment for the individual advisor to profitably master. If anyone can do it, this team of talent can.
SCW